Another Place by Sir Antony Gormley is an art installation of 100 bronze statues on Crosby beach, Liverpool.
I have been here a couple of times now the first to actually capture the sunset and again at blue hour. My pictures reflect a certain stillness which depending on the time of day and tide situation can be anything but still!
It's a nice place to go but not without its dangers the tides come in leaving large unseen islands that cut your off from the land via a river and quicksand. It's always a good idea to be mindful of the tide times when planning your visit and also never wait around whilst the tide is coming in else you'll find yourselves surrounded by water before you realise its happening!
In October 2019 I was very lucky to have been featured in the feedback section of Practical Photography Magazine; my first and only submission to a magazine, I couldn't have been more pleased!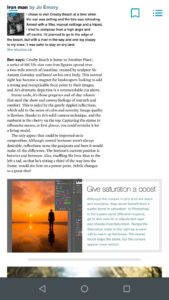 Such a shame this publication has stopped publishing it was a staple read for many generations of photographers… the end of an era!