This place isn't my normal place to go for a wander, however, for a few pennies you can go and visit this site and opt for a self-guided tour! Most doors to rooms are open and the place is huge. I was amazed how empty it is in terms of visitors but also welcomed as I could collect my captures with very little disturbance! 
There's a link to more information on how to go and check it out yourself at the bottom of the page .
Lots of History of this place as construction was finished in 1793, It has a grim past; public executions and hanging cells… It has a grim feel to it in places as well! 
History

In 1786 a local Act of Parliament was passed to rebuild the County Gaol and House of Correction for Shropshire. The prison commissioners invited William Blackburn (1750-1790), the leading prison architect of the time, to choose a site and prepare a plan for it. However, Blackburn's role appears to have been advisory. Although he chose a site on Castle Hill and produced outlines of how the prison should be laid out, he declined to prepare a detailed plan. Consequently, the commissioners organised an architectural competition. John Hiram Haycock (1759-1830) was announced as the winner in October, and by January 1787 he was preparing working drawings. Despite this, it was not until September when Jonathan Scoltock was appointed as builder, with Thomas Telford (1757-1834) being chosen as the surveyor a further three months later. In early 1788, John Howard (1726-1788), the first English prison reformer, visited Shrewsbury to meet Telford and inspect the plans for the new prison. Although Haycock's original design was based on Howard's courtyard principles, he recommended a number of alterations and improvements. In March, a revised plan was produced by Telford and subsequently approved by the commissioners. The gaol and house of correction were completed in September 1793.

The prison was built with a courtyard plan, comprising four principal ranges enclosing a spacious quadrangular area divided into four airing courts. There were also several smaller courts placed round the building externally. The gatehouse was to the south-west of the site and the governor's house stood opposite it in the centre of the south-west range. The whole site was enclosed by a perimeter wall of which a small projecting central section at the north-east side contained a detached, single-storey infirmary. As promoted by Howard, the cell block ranges consisted of open arcades to the ground floor, where prisoners would work during the day or shelter in wet weather, with sleeping cells above. In the centre of the courtyard was a two-storied octagonal building which contained a bake house on the ground floor and a chapel on the first floor. Two-storey blocks linked this building to the north-west and south-east ranges.

In 1833 the Quarter Sessions considered the division of the gaol and house of correction in respect of the Gaols Act of 1823. Separate cells were subsequently created between 1837 and 1844. Additional separate cells were added between 1865 and 1866.

In 1880, following the nationalisation of English prisons in 1878, the site was handed over to the newly appointed Prison Commissioners. In their judgement, the existing prison was dilapidated and unsuitable for modern occupation and an outbreak of typhoid in 1882-3 provided the impetus for rebuilding large parts of the gaol between 1883 and about 1888. All of the old prison, with the exception of the gatehouse, part of the south-west range and perimeter wall, were swept away. The retained south-west range is now called 'B' wing and faces towards the gatehouse. Its central three bays were initially the governor's house, flanked by accommodation for turnkeys, with visiting rooms and cells on the upper floors and open arcades to either side at ground floor level. After 1883 the wing was converted and the upper two floors of the former Governor's house were made into a chapel, with the male reception and infirmary elsewhere in the wing. The ground-floor arcades were walled and converted to cells.

Based on Wormwood Scrubs' 'telegraph-pole' plan, though much smaller in scale, the new prison comprised two parallel ranges, one being a large male wing and the other a smaller female wing, aligned north-east to south-west and now called 'A' and 'C' wing, respectively. Each wing was connected to the rear of the original south-west range. In addition to the cell blocks, the new facilities also included male and female infirmaries, an isolation ward, male and female reception blocks, workshops, a kitchen, a laundry and a van house/execution house. A new governor's house was added to the southern end of the retained south-western range, but placed diagonally, to face south towards the angled perimeter wall. This soon ceased to be a house and by 1904 it had become the female reception area on the ground floor, with a female infirmary and isolation ward on the upper two floors. In 2013 it is known as 'D' wing. Single-storey additions were also added to the gatehouse on the prison side and the perimeter wall was raised in height in 1907. The prison continued to accommodate male and female prisoners until it became a male only prison in 1922.

In the 1970s a substantial programme of development took place at the prison, including the building of two workshops and a gymnasium at the north-east end of the site. To facilitate this, the flanking sections of perimeter wall were extended and the rear wall was rebuilt to create a new, straight, northern section of wall, incorporating the projecting, central section of the original wall. Further, late-C20 developments include the addition of education blocks and visitor facilities. A chapel, in a former ground-floor workshop, opened in 1995. In the early C21, the 1970s gymnasium was demolished to create a new exercise yard, with a new gymnasium being built in the north-east corner of the site. The prison was closed in March 2013.

https://historicengland.org.uk/listing/the-list/list-entry/1254593
There's a wealth of information about this place, including all the names of those hanged, crimes and some backgrounds…
Public Executions

The five 18th century executions at Shrewsbury.

The first execution at the new gaol took place on Saturday, the 15th of August 1795, when John Smith, aged 25, was hanged for stealing 10 cotton handkerchiefs in the shop of John Miner in the parish of Whitchurch on the 27th of March of that year.

Edward Quilt for theft and John Hill for being at large in the Kingdom (returning from transportation) were executed together on Saturday the 26th of March 1796.
Thomas Micklewright was hanged on Saturday, the 8th of April 1797, for cattle stealing and Adam Humphreys on Saturday, the 7th of April 1798, for arson.

19th century executions at Shrewsbury.

58 men and two women were executed here in the 19th century.  The first of these women was Sarah Jones, a single woman aged 27, who was hanged on Thursday, the 11th of August 1803, having been found guilty of the murder of her "female bastard", who was born on the 19th of February 1803 and which "she threw into an Iron Stone Pit, 10 yards deep, in the Hill Top Field in the parish of Benthall" on the 18th of May 1803.  This was the first execution for murder at Shrewsbury.

Between 1800 and 1812, 15 men were hanged for what we would now consider relatively minor crimes, such as sheep and horse theft, burglary and highway robbery (street mugging).  On the 24th of August 1811, five men were hanged together for a burglary at the premises of a Mr. Norcross at Betton. This was Shrewsbury's largest execution in a single day and was carried out on a gallows set up in front of the Gaol.

The next hanging for murder was that of John Griffiths on Monday the 23rd of March 1812.  Griffiths had been convicted of the murder of Mr. William Bailey at Ketley, near Wellington on the 31st of January 1812. It appears that Griffiths was trying to borrow money from Mr. Bailey and when he did not get what he wanted battered him to death with an adze, a woodworking tool similar to a pickaxe.  A lot of blood was found in Griffiths' house where the killing had taken place, together with a blood stained shirt with Mr. Bailey's initials on it.  Griffiths was tried at Shrewsbury on Friday the 20th of March and upon being found guilty was sentenced to be hanged and then dissected.  The following year Rowland Preston shared his fate having been convicted of the murder of Francis Bruce and his servant Ann Taylor at Longford.

On the 9th of April 1814 William Wheeler was hanged for sodomising 6 year old Ann Vandrell.  Strangely this case was not considered newsworthy.

Thomas Jesson was executed on the 27th of March 1815 for the murder of his step daughter, Mary Birch, in the parish of Halesowen, by picking the little girl up by the legs and smashing her head against the floor.

Shrewsbury's last public hanging was that of 35 year old John Mapp for the murder of ten year old Catherine Lewis at Longdon, near Shrewsbury.  It is unclear from contemporary newspaper reports whether the motive was sexual, but it seems that Catherine refused Mapp's advances and when she did so a second time he cut her throat and hid the body under a hedge.  Mapp was an obvious suspect for the killing of Catherine as he had previously been convicted and sentenced to transportation for the rape of a 60 year old woman in 1859.  He was tried on the 23rd of March at Shrewsbury Assizes before Sir Fitzroy Kelly.  The jury had little trouble in reaching their verdict.  In the condemned cell he maintained his innocence but on the eve of his execution made a full confession.  He was hanged by William Calcraft at 8.00 a.m. on Thursday the 9th of April 1868, in what would be England and Wales' pre-penultimate public execution.  An estimated 5,000 witnessed the spectacle carried out on the gatehouse roof.  Calcraft made the usual preparations but just as the drop fell, Mapp turned his head and displaced the noose so that the eyelet was under his chin.  He reportedly struggled hard for about 30 seconds.

At some point in the early 20th century a new condemned cell and execution suite was constructed at the far end of what had been the women's wing.  The entrance to the condemned cell can be seen here.

The execution suite was converted from the original governor's house and is the two story building , which is just to the right of the main gate.  The upper two windows are the gallows room the lower windows are the drop room and the last window on the right is the autopsy room.

The marble autopsy table was destroyed when it was being removed.  Note the unusually large windows, left over from its former role.  The condemned cell is in the three-story building behind it and an access was created by turning the last cell on the left into a lobby to join what had originally been two separate buildings.  The gallows room is much larger than usual and the big windows were fitted with shutters.  This facility remained in use until the last hanging in 1961. The white safety line around where the trap doors had been can still be discerned.

Hangings

20th century executions at Shrewsbury.

It is interesting that all eight cases involved the murder of a woman.

Richard Wigley – "murder for love".

The first man to hang here in the 20th century was 34 year old Richard Wigley.
Wigley was in a long term relationship with 28 year old Mary Ellen Bowen.  She had worked as a barmaid the Lion Inn at Westbury in Shropshire (which is still in business) but moved to the village of Berrington to be able to be closer to Wigley who worked as a slaughterman there.

 For reasons unknown Mary decided to end the relationship after some years and moved back to Westbury and back to her old job.  Wigley visited her when he could but Mary did not want to continue seeing him.

On Saturday the 30th of November 1901, Wigley arrived at the Lion Inn around 10 am.  He was wearing his work apron and a pouch containing two of his butcher's knives was on his belt.  He was served a first pint of beer but Mary refused to serve him another and turned her back on him and left the bar.  Wigley followed her into the passageway where he grabbed her from behind with one hand and drew a knife across her throat with the other hand.  Mary died almost immediately.

Wigley was quickly arrested and told the police that he had killed Mary for "love" and that if he could not have no one else could.  Searching his possessions, police found a letter detailing his intentions and saying that he was willing to die for killing Mary.

 He was tried at Shrewsbury before Mr. Justice Phillimore on the 27th of February 1902.  The usual defence of insanity was offered but rejected by the jury.  He was hanged on Tuesday the 18th of March 1902. This would be Henry Pierrepoint's first job as No. 1 and he was assisted by John Ellis.  Henry gave the 200 lb. bull necked Wigley a drop of 4 feet 10 inches which proved sufficient to cause dislocation of the cervical vertebrae.

Thomas Cox – wife murder.

Thomas Cox cut his wife's throat at Ludlow on Saturday the 11th of August 1917.  Thomas aged 50 and Elizabeth aged 49 lived at 37 Upper Galeford in Ludlow and argued constantly over everything.  They had two children, 13 year old Henry and 8 year old Benjamin.  All four slept in the same room and Henry did his best to protect his mother and his brother from his father's often violent outbursts.  At 2.30 a.m. on the Saturday morning Henry was woken by the sounds of yet another argument, during which Cox hit Elizabeth.  She asked Henry to fetch her a bowl of water and as he went out of the bedroom to do so he heard his mother scream and turned to see a razor in his father's hand.  Cox now turned the razor on himself but his wound wasn't fatal.  At first light he sent Henry to get help and Henry went to his aunt Mary Ward who returned home with him and PC Charles Morris.  Elizabeth was by now dead and Cox was weak from blood loss.

Cox was tried at Shrewsbury on the 8th of November 1917 before Mr. Justice Atkin.  His defence of insanity was rejected by the jury and he was duly hanged by John Ellis and William Willis on Wednesday the 19th of December 1917.  In view of the suicide attempt, Ellis gave Cox a slightly shorter drop of 6' 9" for his 135 lb. weight which proved sufficient, although there was "slight separation" of the sides of the wound according to the LPC4 form.

William Griffiths – a matricide.

57 year old Griffiths lived with his mother, 80 year old Catherine Hughes, at Stafford Street, Eccleshall in Staffordshire.

On Friday May the 25th, 1923, Griffiths had been drinking heavily all day.  Initially he was in the Eagle Inn and left there around 2 pm. with his workmate, Henry Wood, when the landlord refused to serve him anymore.  Griffiths and Wood walked to their workplace where Griffiths threatened Wood.  Griffiths returned to the Eagle around 6 pm and stayed an hour.

Catherine Hughes' neighbour, Emma Hibbs, heard an argument next door between mother and son at around 10.15 pm.  They were quarrelling over the amount Griffiths spent on drink.  Emma then heard screams and moaning followed by a knock on her front door.  When she opened it Griffiths told her that he had killed his mother.  Emma sent one of her children for the doctor and told Griffiths to go to the police, which amazingly he did.  He found PC Frank Thomas near the Royal Oak pub and confessed to him.  PC Thomas noted that Griffiths was bleeding from a small head wound.  At the police station, he told officers that his mother had hit him with an enamel jug.  When police arrived at the murder scene they found that Catherine's throat had been slashed with a razor and one thumb nearly severed as she tried to defend herself.  She had in fact struck Griffiths with a candlestick, but he may well have been too drunk to have known what she used.

 He came to trial at Stafford on the 4th of July 1923, before Mr. Justice Roche.  The defence contended that Griffiths was too drunk to form the intention to kill and that therefore the crime was manslaughter, not murder.  However given the evidence of constant quarrels and of threats to kill his mother previously, the jury found him guilty of murder.

As Stafford prison no longer had an execution facility, Griffiths was transferred to Shrewsbury where he was hanged by John Ellis, assisted by Seth Mills, on the morning of Tuesday the 24th of July 1923.

Frank Griffin – another murder at the pub.

74 year old Jane Edge was the landlady of the Queen's Head Inn in Ketley in Shropshire.  On Wednesday the 6th of September 1950, 40 year old unemployed Frank Griffin came into her pub at lunch time and drank two pints of beer.  He asked for another but Jane suggested a cup of tea instead.  She went into the back to make it and while she was gone Griffin decided to empty the till.  Jane caught him in the act, telling him "The money won't do you any good, my lad." He pushed her, causing her to fall and hit her head on a crate.

Her body was discovered sitting in a chair, by her son John when he returned from work that afternoon.  Some of Jane's jewellery was missing.

The following day the police called at the Apley Industrial Hostel and searched several rooms, including the one occupied by Griffin.  Here they found a blood stained shirt and a bag containing coins.  Griffin had gone and was staying in the Tontine Hotel in Ironbridge.  The owner, having read about the murder was suspicious of the guest in Room 5 and called the police.  The arrived and interviewed "Mr. Jenkins" the name Griffin had booked in under.  He told them "It was not worth it. I did not get much.  She fell down."  He also said that he had hit her with a pint mug, although later would withdraw that.

 Griffin was tried at Shrewsbury before Mr. Justice Cassells on the 20th to the 22nd of November 1950.  The jury asked for clarification of the law on murder and manslaughter and after a further 30 minutes of deliberation decided that Griffin was guilty of murder.

 His appeal was dismissed on the 19th of December 1950 and he was hanged on Thursday the 4th of January 1951, by Albert Pierrepoint and Herbert Morris.

1952, Shrewsbury's busiest year for hangings since 1836.

43 year old Harry Huxley would be the first of two men to hang at here during 1952, the only year since 1836 where there was more than one execution.  He had been convicted of the murder of his mistress, 32 year old Ada Royce in the village of Holt, near Wrexham on Saturday the 29th of December 1951.  It was a somewhat peculiar relationship that had been going on since 1945 – Ada was married to Charles Royce and lived with him.  She had three children, the youngest, Anthony being by Huxley, for whom he paid Ada maintenance.  Before Christmas 1951 Ada wanted to end the affair and told Huxley so.  On Christmas Day he borrowed a shotgun and two cartridges from a friend on the pretext of shooting a pheasant.

On the fateful Saturday, Ada went out to the Geddington Arms pub for a drink with her sister-in-law, Ellen Royce.  Huxley was drinking at a separate table so Ada and Ellen moved on to the Golden Lion.  Huxley followed them there and sent a message to Ada saying he wanted to talk to her.  She refused and the two women left the pub together to walk home.  Huxley approached them and tried to speak to Ada.  Ellen saw Ada's brother, William Bithell and went over to speak to him.  Huxley took the opportunity of the women separating and fired a single shot at close range into Ada, killing her.  William Bithell went to help his sister and Huxley fired the second cartridge into his own chest.  However a lot of the pellets were stopped by the metal buckle of his braces and he survived, being released from hospital on the 11th of February 1952.

Huxley was tried at Ruthin on the 19th and 20th of May 1952, before Mr. Justice Croome-Johnson.  His defence was that the shooting was an accident and that he only took the gun to scare Ada.  However the prosecution were able to produce a note written to his mother apologising in advance for what he had done and for taking his own life.  Given the clear premeditation and the use of a gun the jury found him guilty.

As Ruthin no longer had an execution facility, Prisoner 1041, Huxley was transferred to Shrewsbury.  He was duly hanged by Albert Pierrepoint, assisted by Harry Allen on Tuesday the 8th of July 1952.

Donald Neil Simon – double murder.

Simon was born in 1920 and in 1943 married Eunice, four years his junior.  They emigrated to Canada soon after but Eunice became homesick and they returned to Britain in 1947.  Simon began drinking heavily and as a result he and Eunice separated in late 1951.  She went to live with her mother in Seymour Road in Slough while he lived in Northampton Road in Slough.  Eunice soon began dating 27 year old Victor Brades who was her dancing partner.

 On the evening of Saturday the 21st of June, Eunice and Brades had been out for a drink with his cousin and his wife and around 11.40 pm, Brades walked Eunice home.  Simon was laying it wait for them in Seymour Road and when they came into range fired all six shots from a revolver.  Brades died immediately from four bullet wounds and Eunice succumbed the following day.  The shots were heard by Norman Broad who found Simon cradling Eunice and crying out "What have I done?'  Simon was arrested at the scene and readily confessed.

 Simon came to trial at Birmingham on the 29th of July 1952, before Mr. Justice Jones.  Evidence of premeditation was produced, showing that Simon had visited Eunice's mother earlier on the evening of the 21st and had asked her if her daughter was still seeing Brades.  The possession of a gun was also further evidence of premeditation.  Simon's appeal was dismissed and as prisoner 1445, he was hanged on Thursday the 23rd of October 1952 by Albert Pierrepoint, assisted by Syd Dernley. Here is a photo of Albert Pierrepoint and Syd Dernley waiting for their train at Shrewsbury station after the hanging.

 There are some strange anomalies in this case.  Why was Simon tried at Birmingham, hanged at Shrewsbury (when Birmingham had an execution suite) and why was there such an unusually long interval between sentence and execution?  It is possible that there was a problem with Condemned Suite or gallows at Winson Green at this time.

Desmond Donald Hooper – child murder.

27 year old Hooper was convicted of the murder of 12 year old Betty Selina Smith on Tuesday the 21st of July 1953.  Betty had been strangled and then drowned in an air shaft on the Shropshire Union Canalnear Shrewsbury.  Hooper's jacket was found near the inlet of the shaft and was positively identified by his brother.

Betty had gone to Desmond and Margaret Hooper's house at Atcham voluntarily on that evening and played dominoes with their seven year old son Keith.  After Keith went to bed Betty left to go home.  Soon afterwards Hooper told his wife that he was going to get some pigeons.  Betty's mother called on the Hooper's looking for her daughter when Hooper returned about 1.45 am on the Wednesday morning, without his tie and with his trousers wet and muddy.  She persuaded him to call the police.

 Betty's body was discovered on the 24th of July 1953, together with Hooper's jacket and his tie knotted around her neck.  Police investigations found that Hooper had not visited the farm of Richard Harris to get the pigeons as he had intended.

 Hooper came to trial at Shrewsbury on the 23rd to the 27th of November before Mr. Justice Cassells.  Although the evidence was purely circumstantial Hooper could provide very little in the way of a convincing defence, especially as to how his tie and jacket were found at the murder scene.

 Hooper's appeal failed and he was hanged by Albert Pierrepoint, assisted by Robert Leslie Stewart, on Tuesday the 26th of January 1954.  The motive for the crime remains unclear and Hooper never confessed to it.

George Riley, Shrewsbury's last hanging.

On this day in 1961 21 year old George Riley was hanged for the robbery/murder of 62 year old Adeline Mary Smith who had been battered to death at her home in Westland Road in Shrewsbury on Saturday October the 8th 1960.  Here is a photo of Riley.

Riley had been out drinking with a friend on the Friday evening and later to a dance at the Sentinel Works in the town.  Here he had got into a scuffle with another man and they were separated by PC Reginald Mason who noted there were no scratch marks on Riley's face.  Riley was dropped off at home by a friend around 1 30 am, and was very drunk.

 On discovery of the body residents of the nearby houses were interviewed by the police.  Riley was one of these and they noticed that he now had scratch marks on his face.  He also had previous convictions for robbery. Further investigation found mud on his shoes and trousers.  Officers told Riley they had sufficient evidence to convict him and he made a statement admitting that he had killed Adeline and that his motive had been to rob her.  After the passing of the Homicide Act of 1957, robbery was one of the five factors which made a murder a capital crime rather than a non capital one.

 Riley stood trial at Stafford between the 7th and 12th of December 1960, before Mr. Justice Barry.

Despite petitions and other agitation for a reprieve he was hanged by Harry Allen, assisted by Samuel Plant, at Shrewsbury Prison at 8 am. on Tuesday the 9th of February 1961.

The case against Riley, apart from his statement, was weak and lacking in any forensic evidence.  Many people thought that there had been a miscarriage of justice.  In 1961 there was no DNA testing which would probably have resolved the case one way or the other.

In 1972 the remains of ten men were exhumed from the prison yard and nine were cremated, the other being returned to relatives.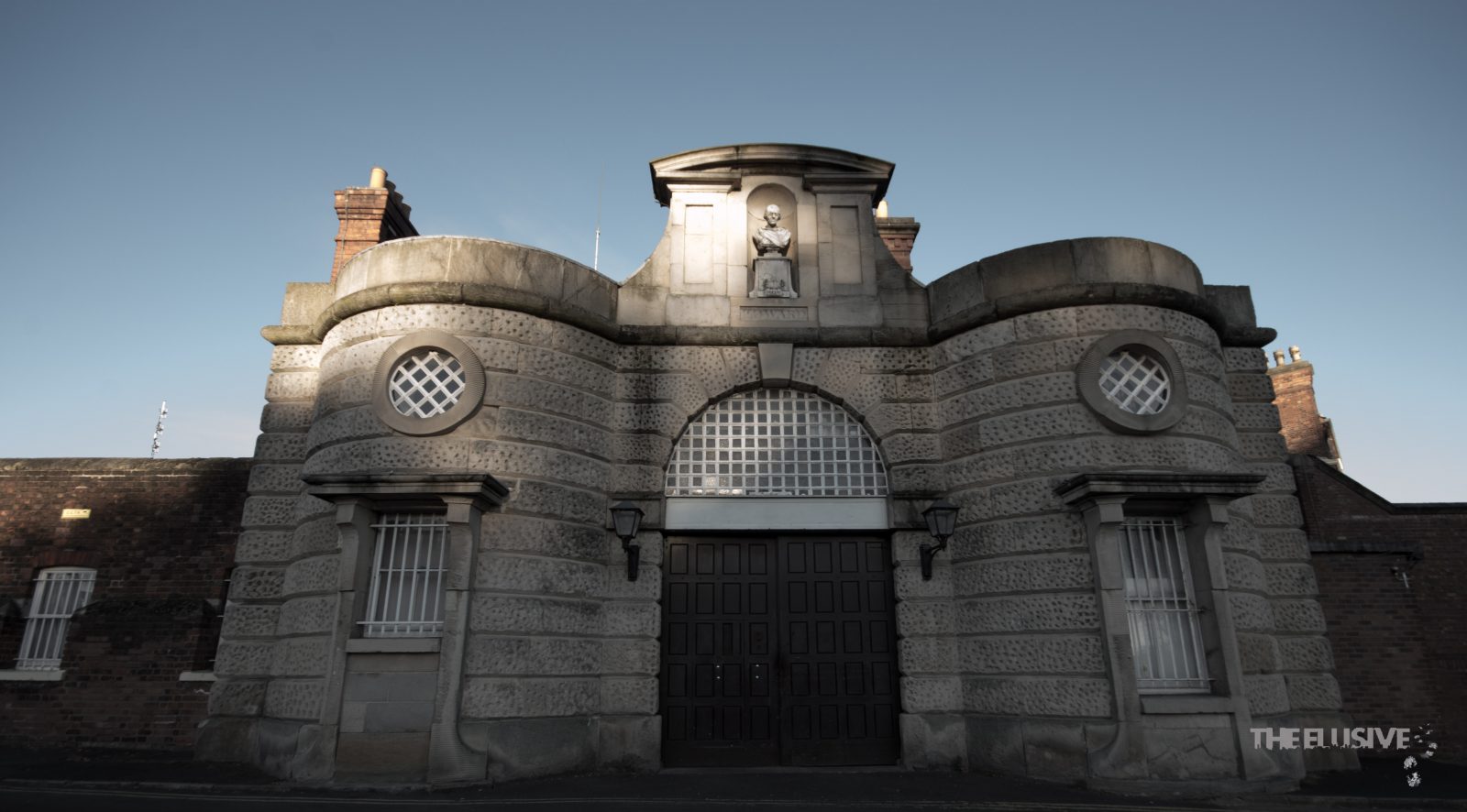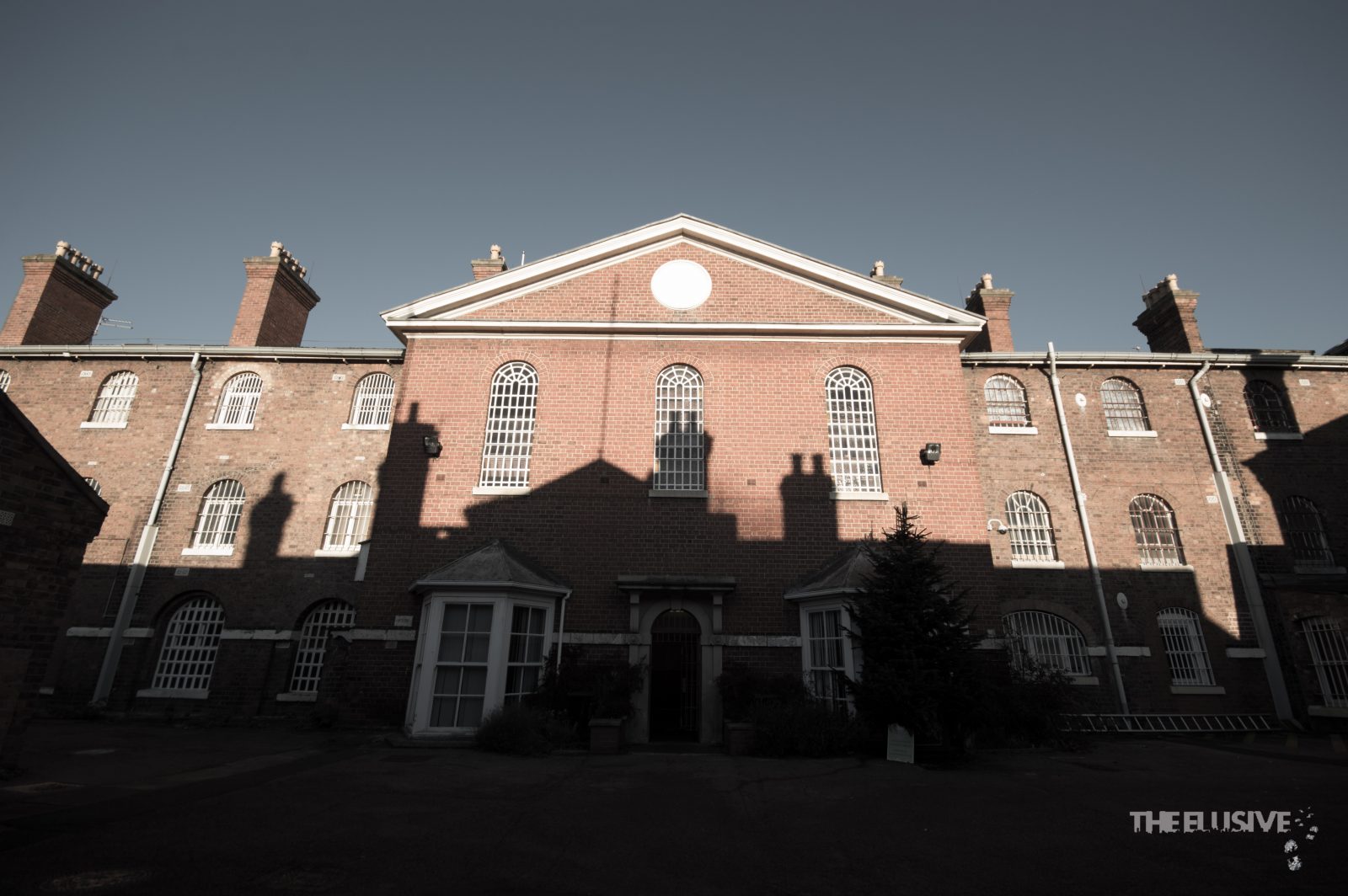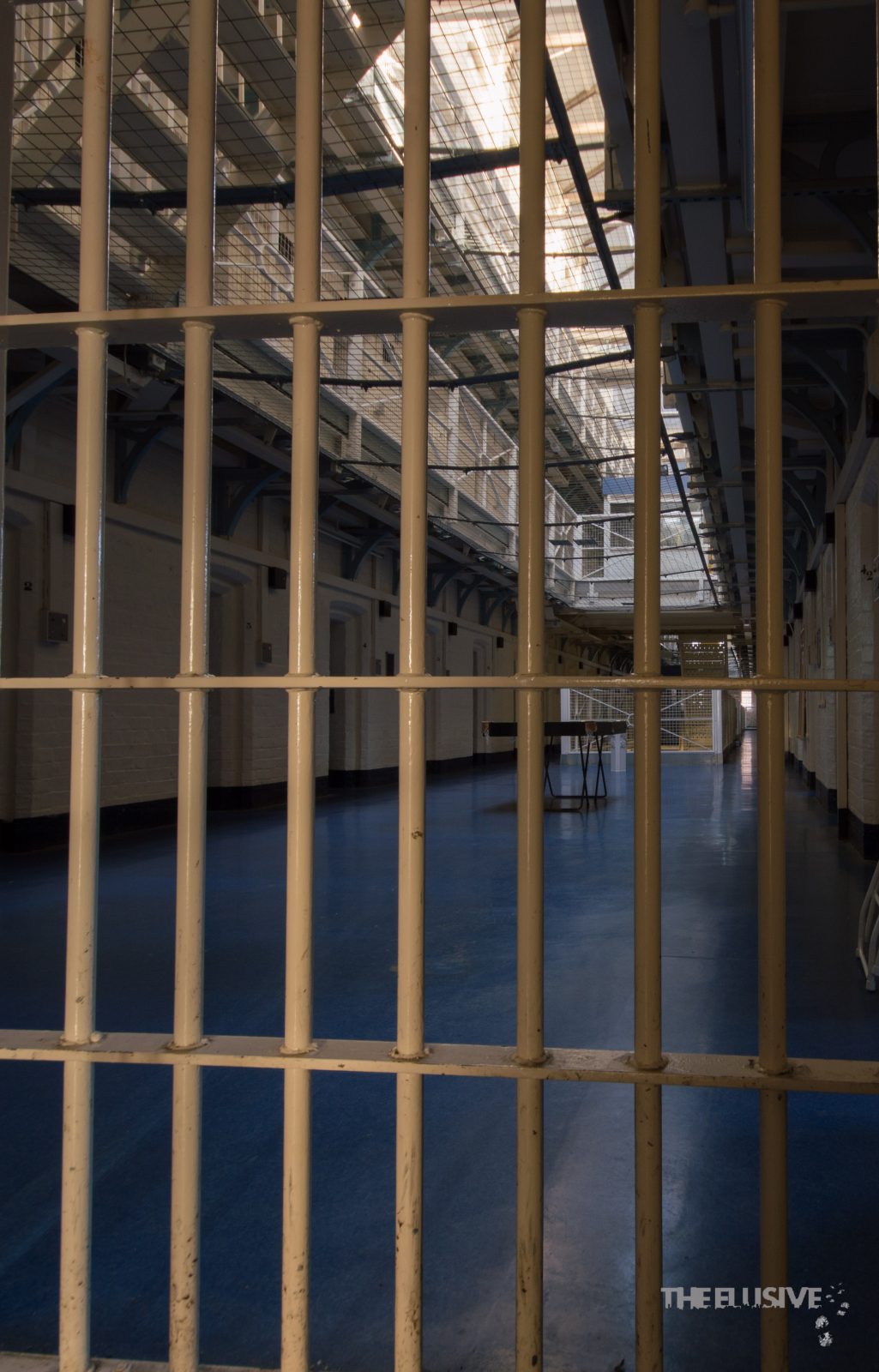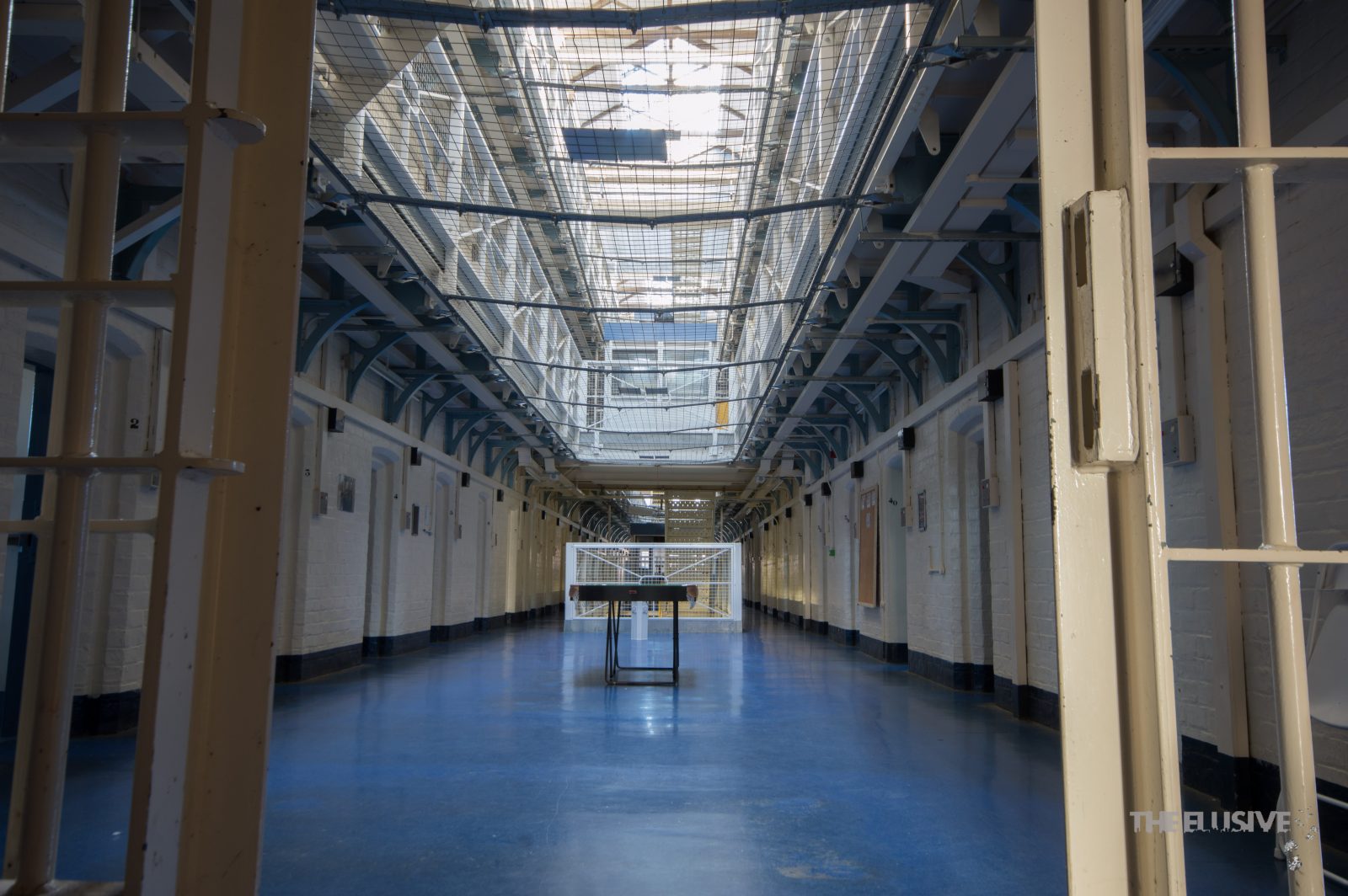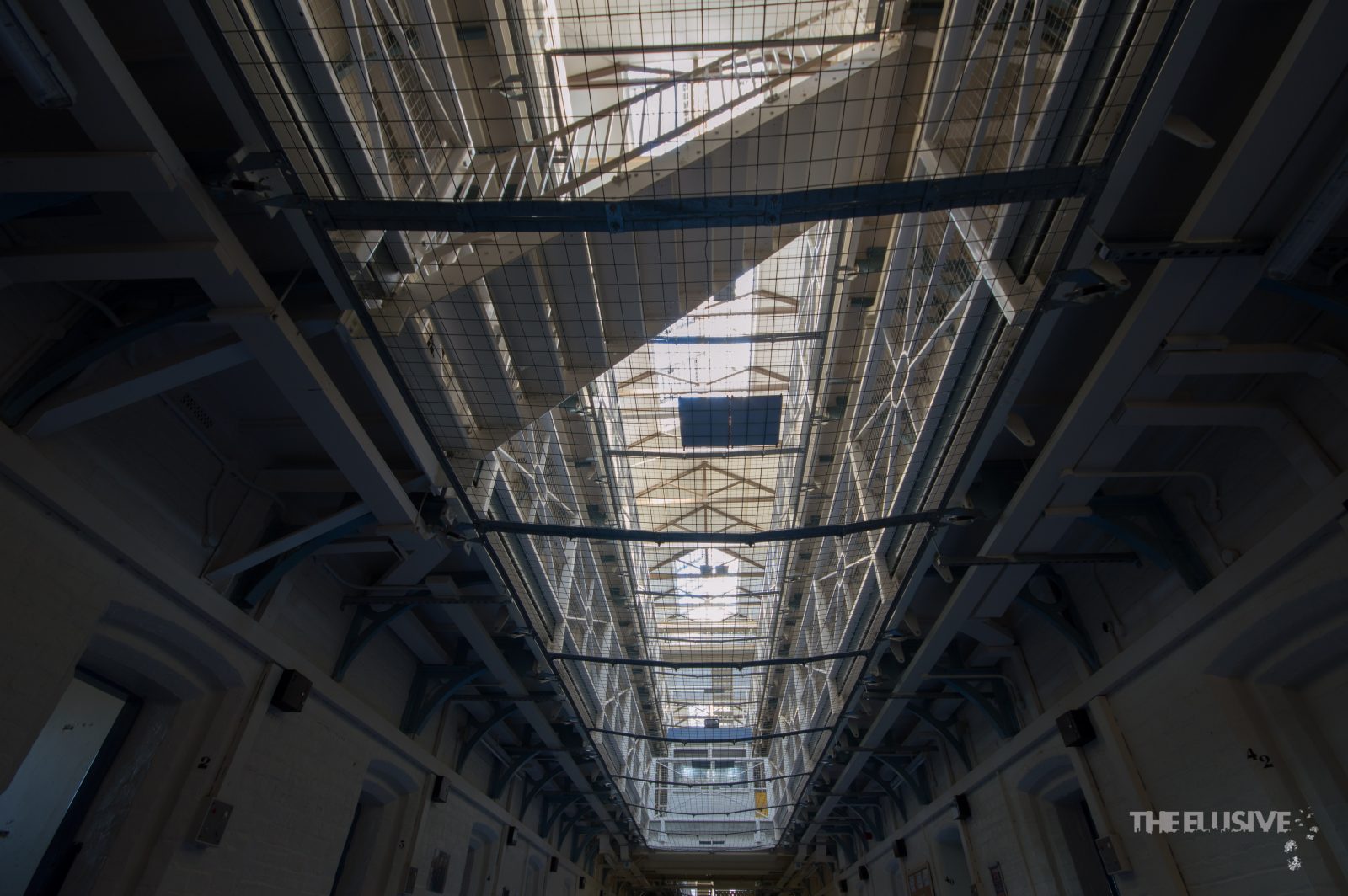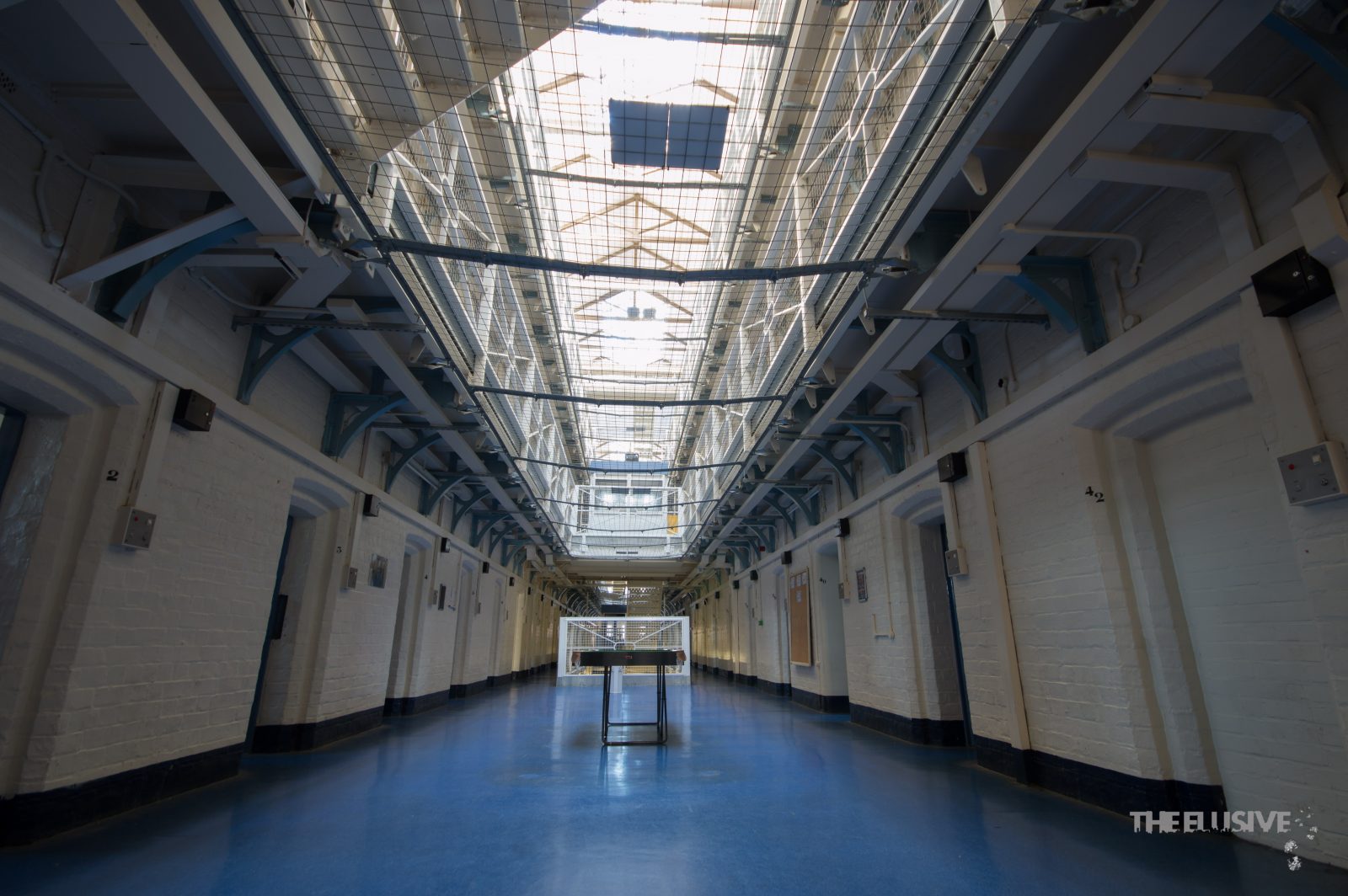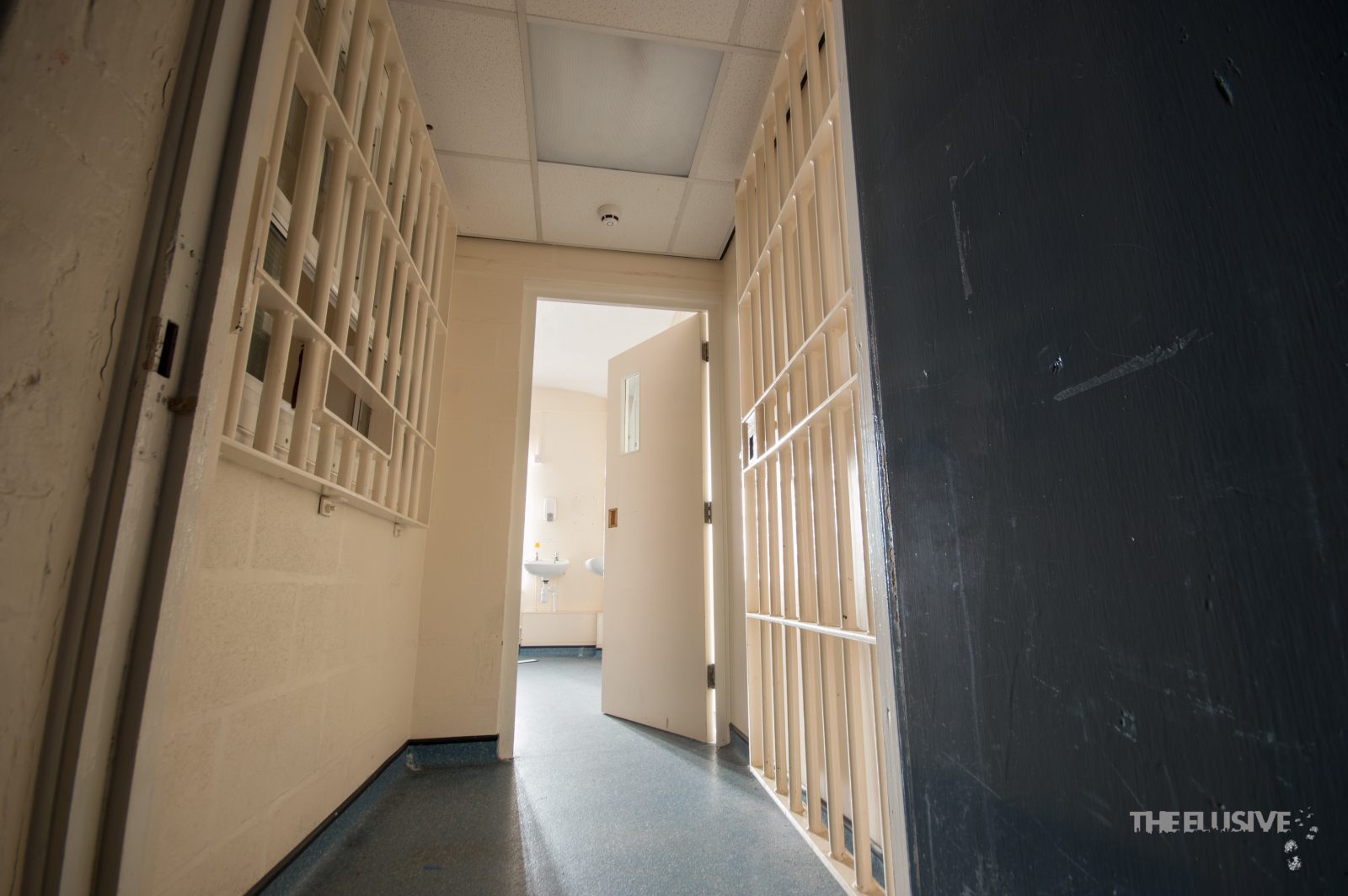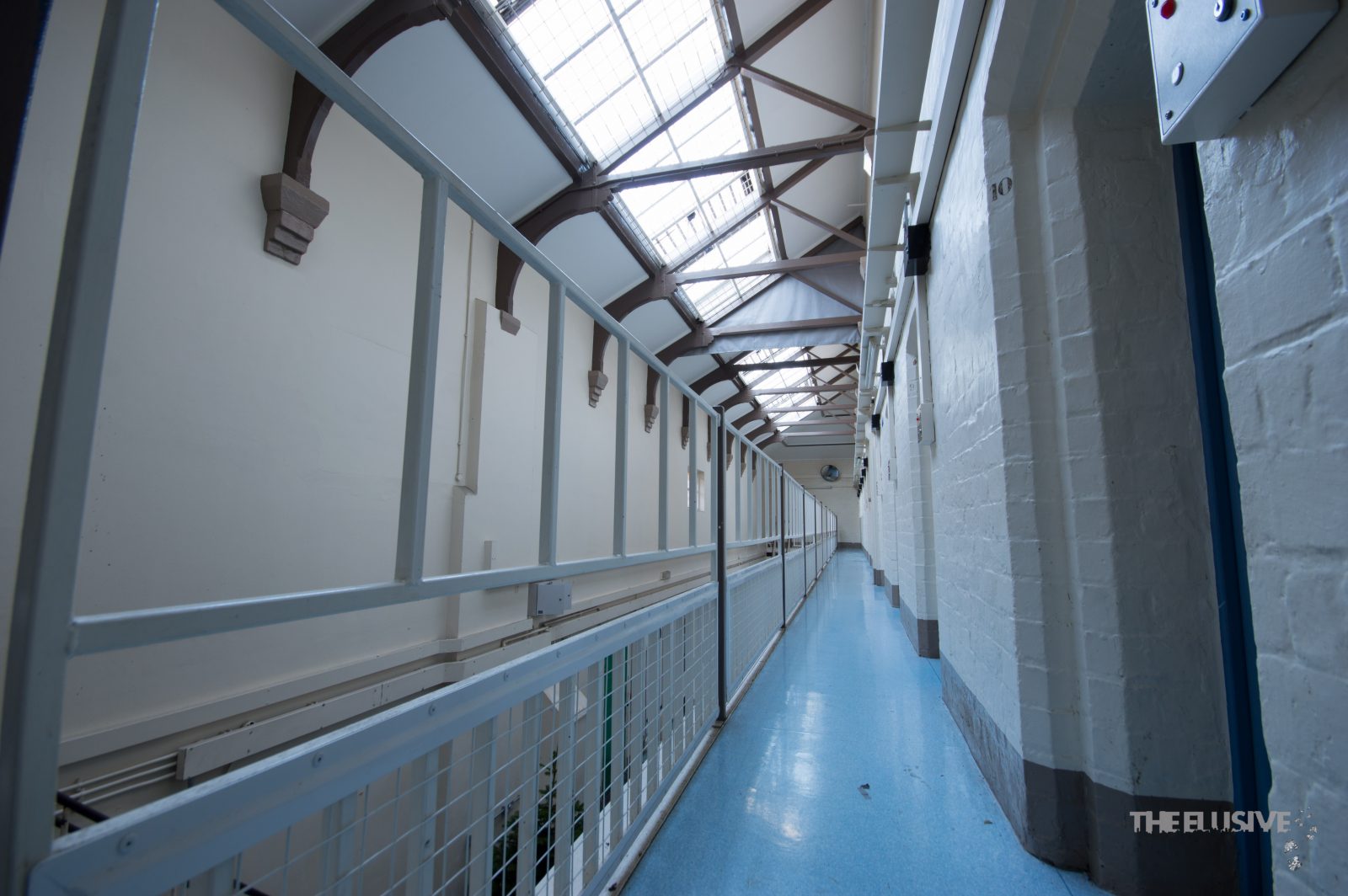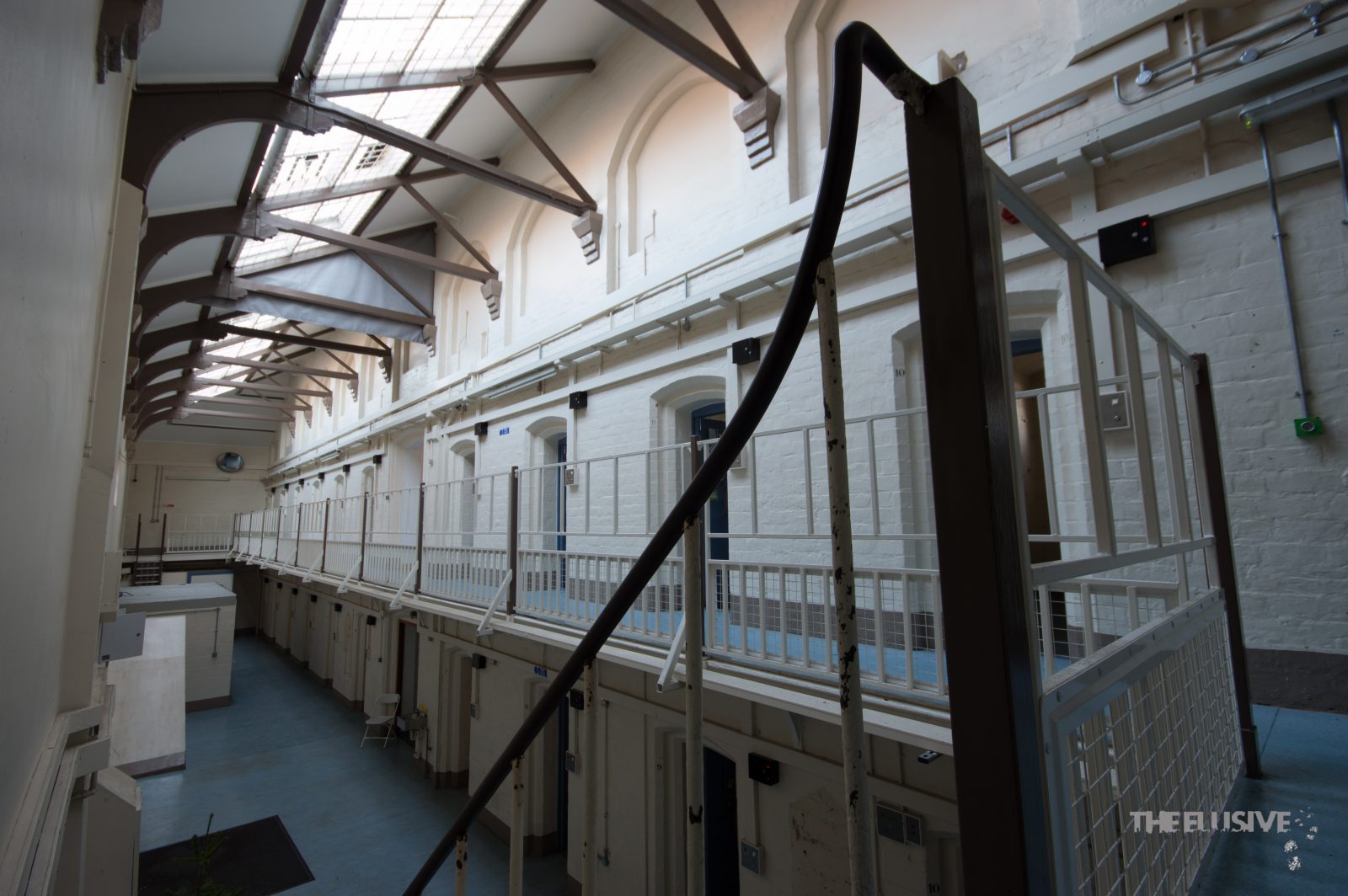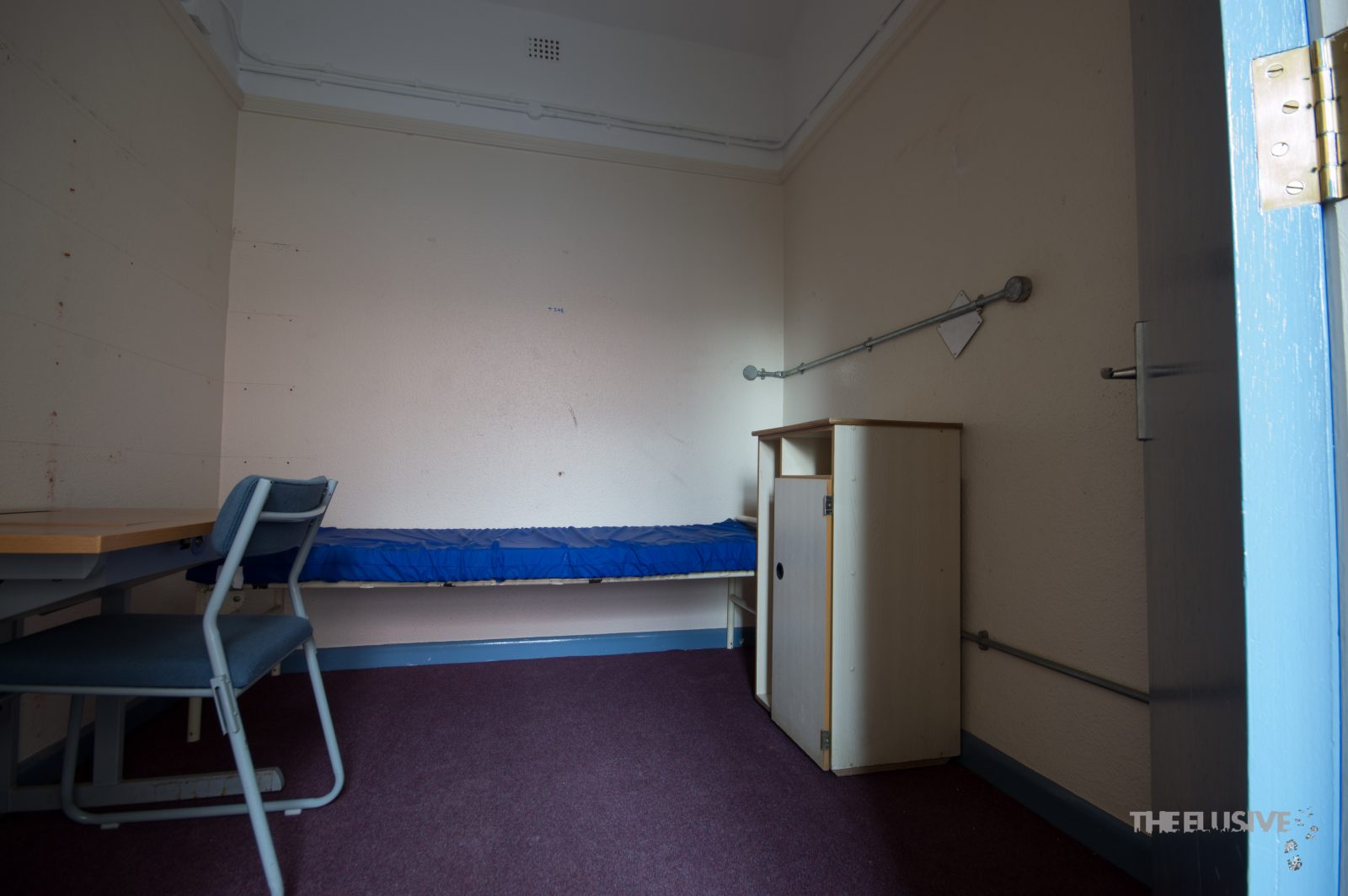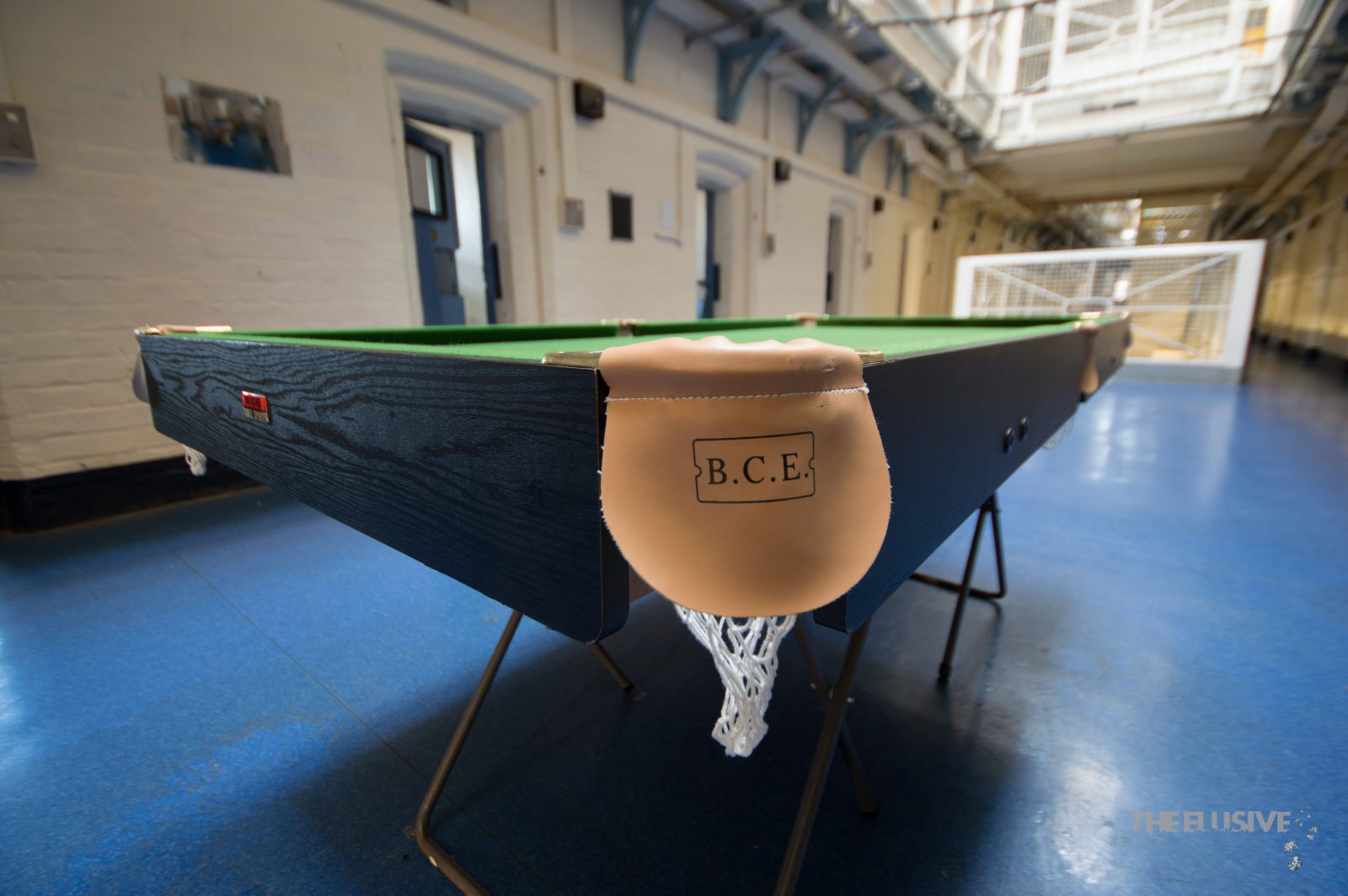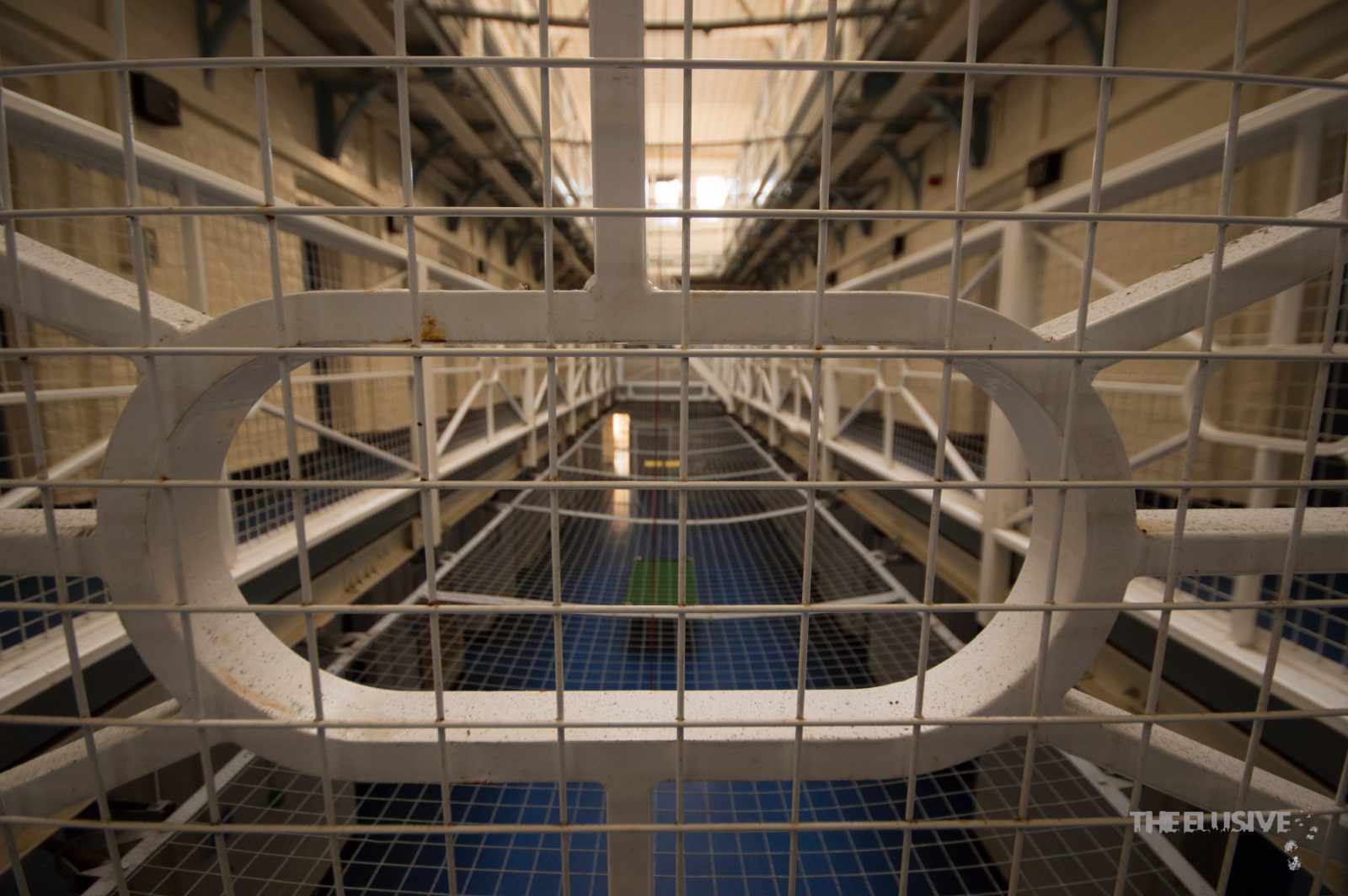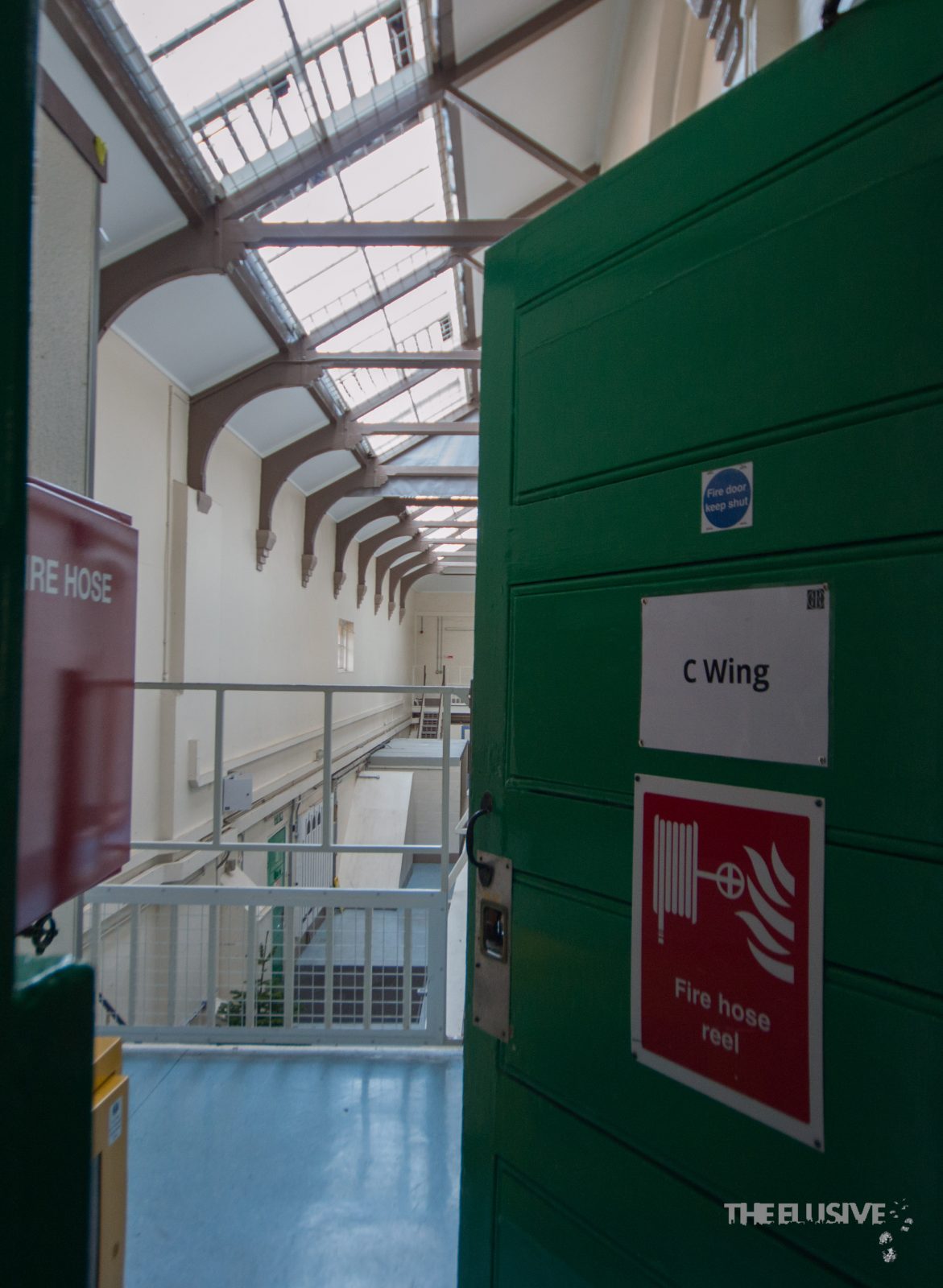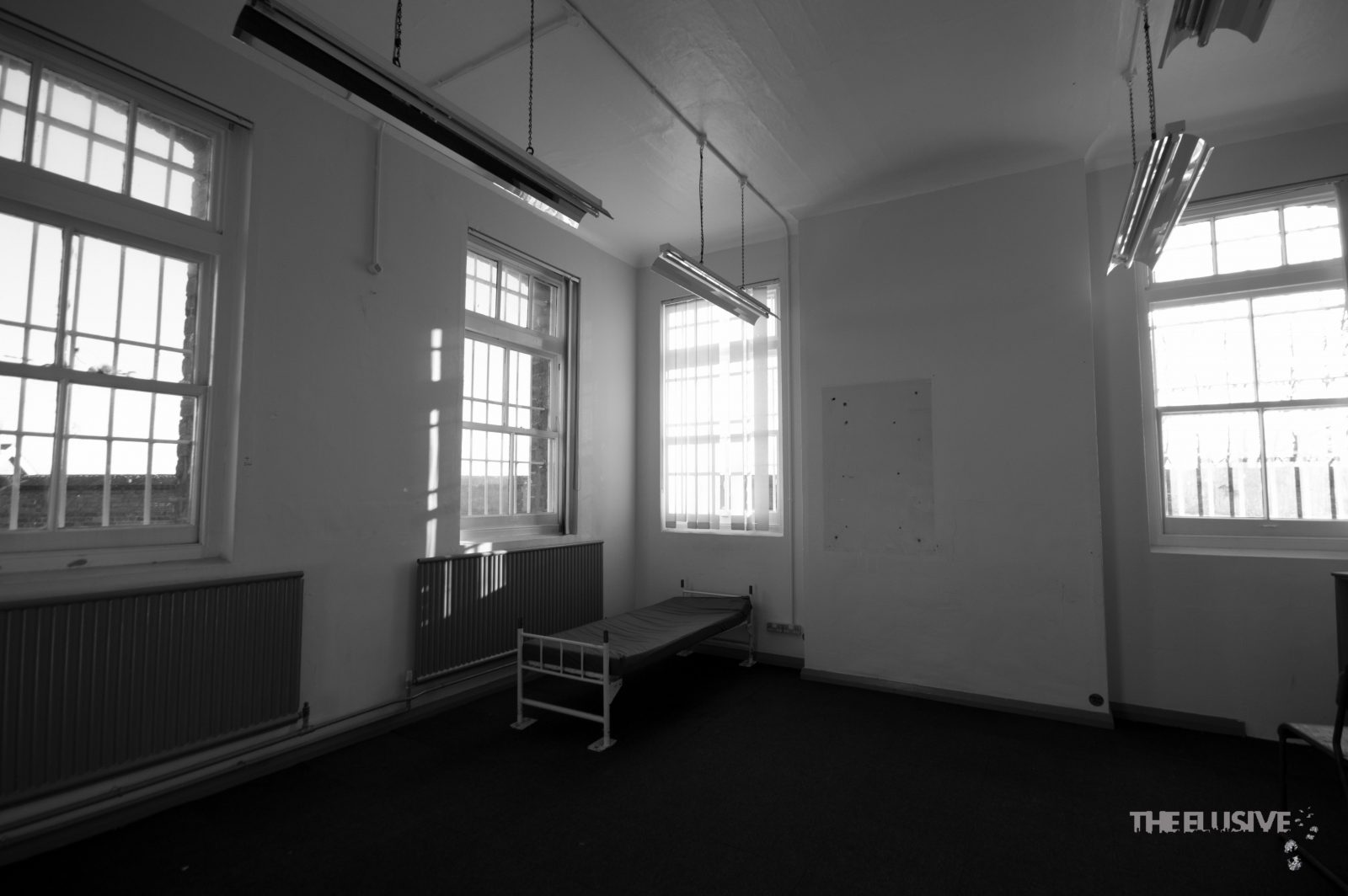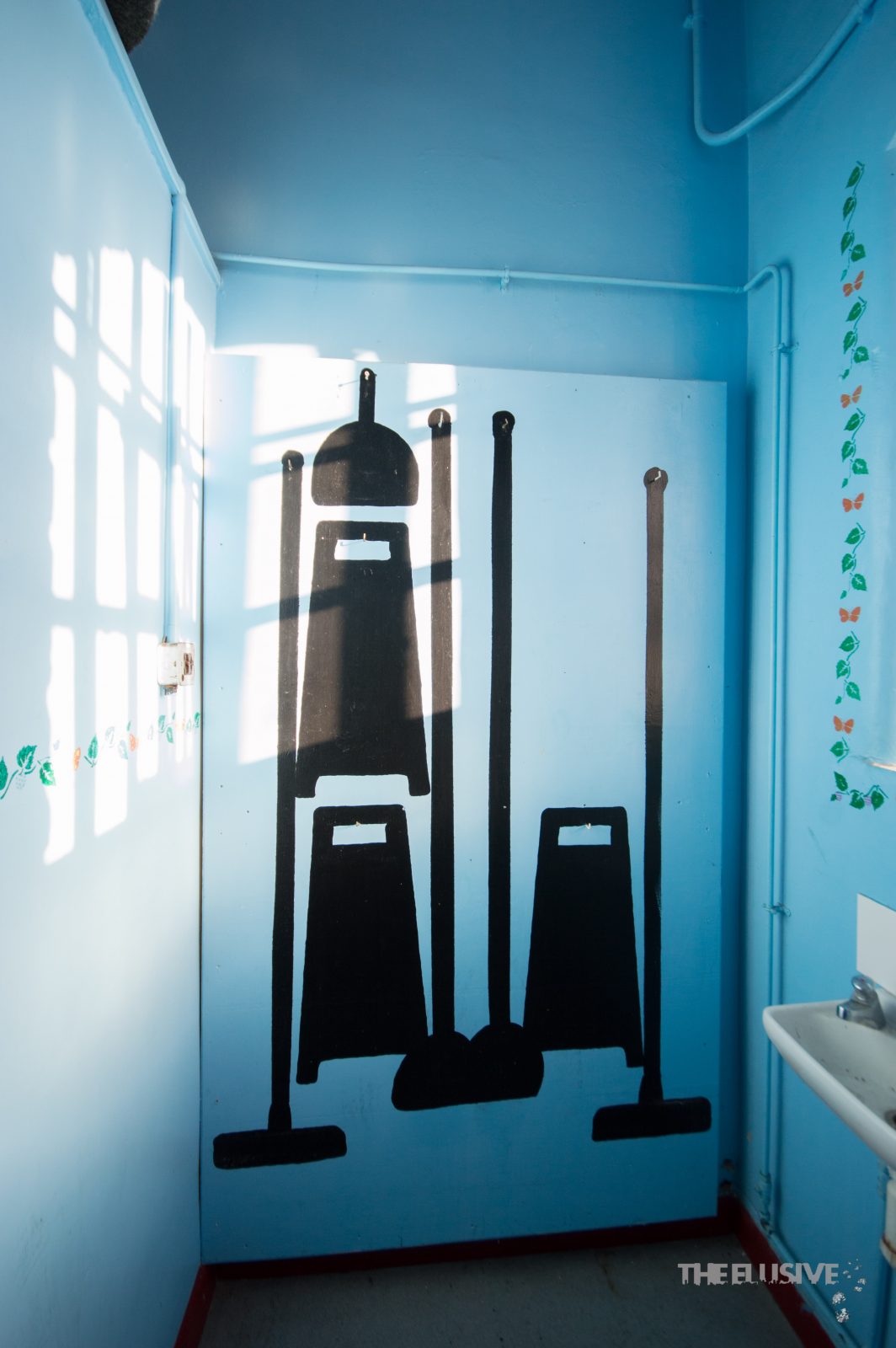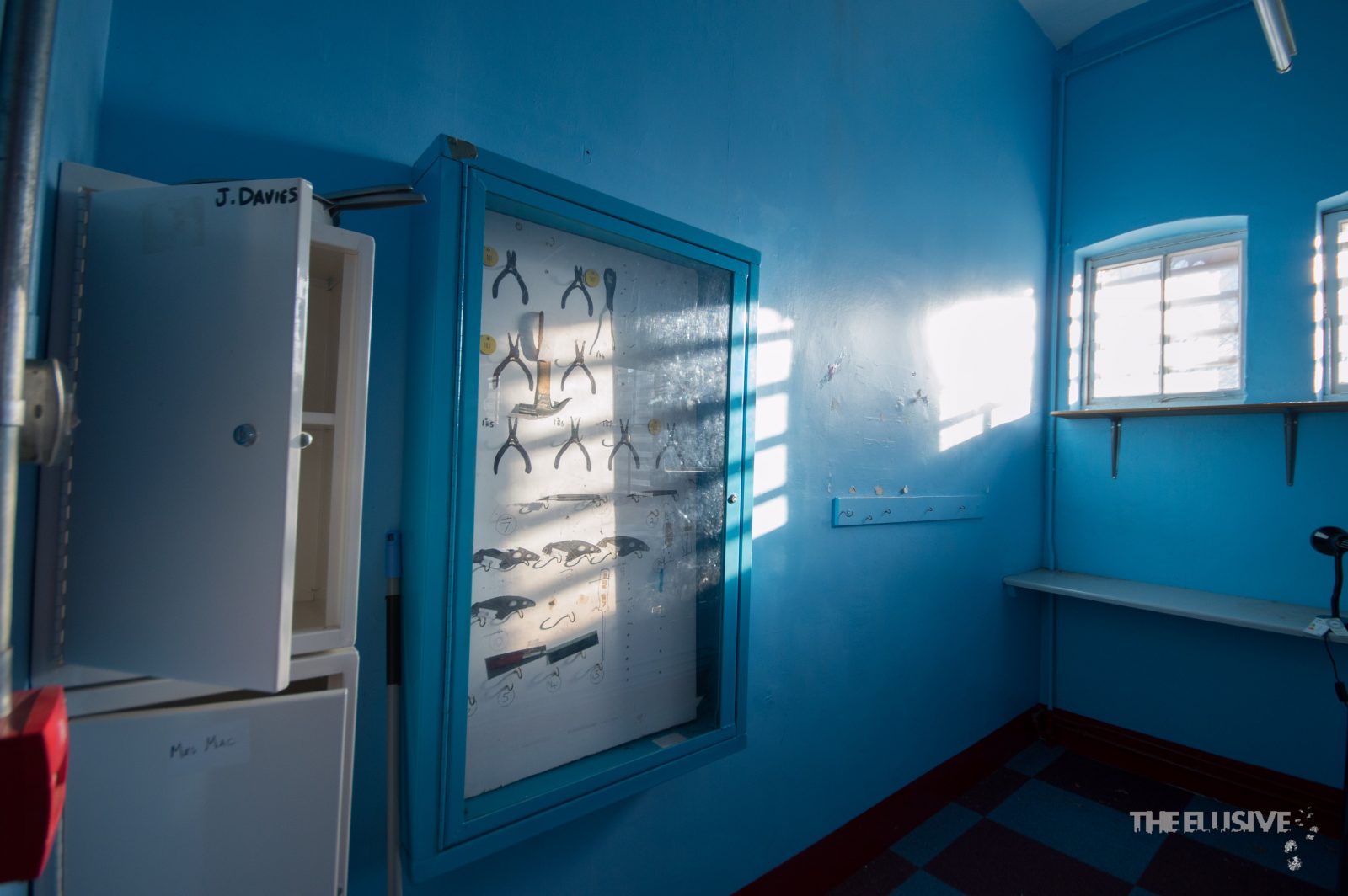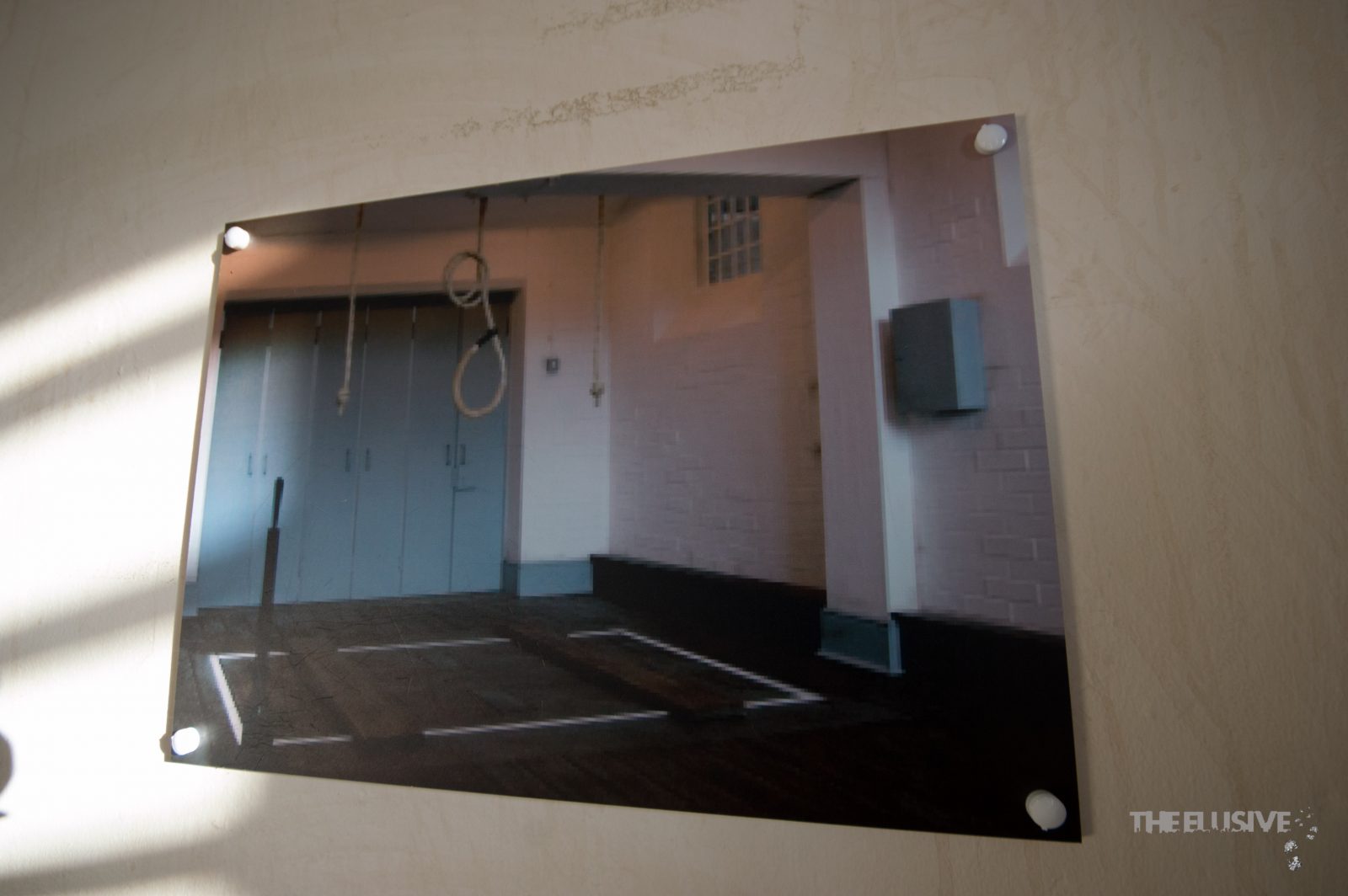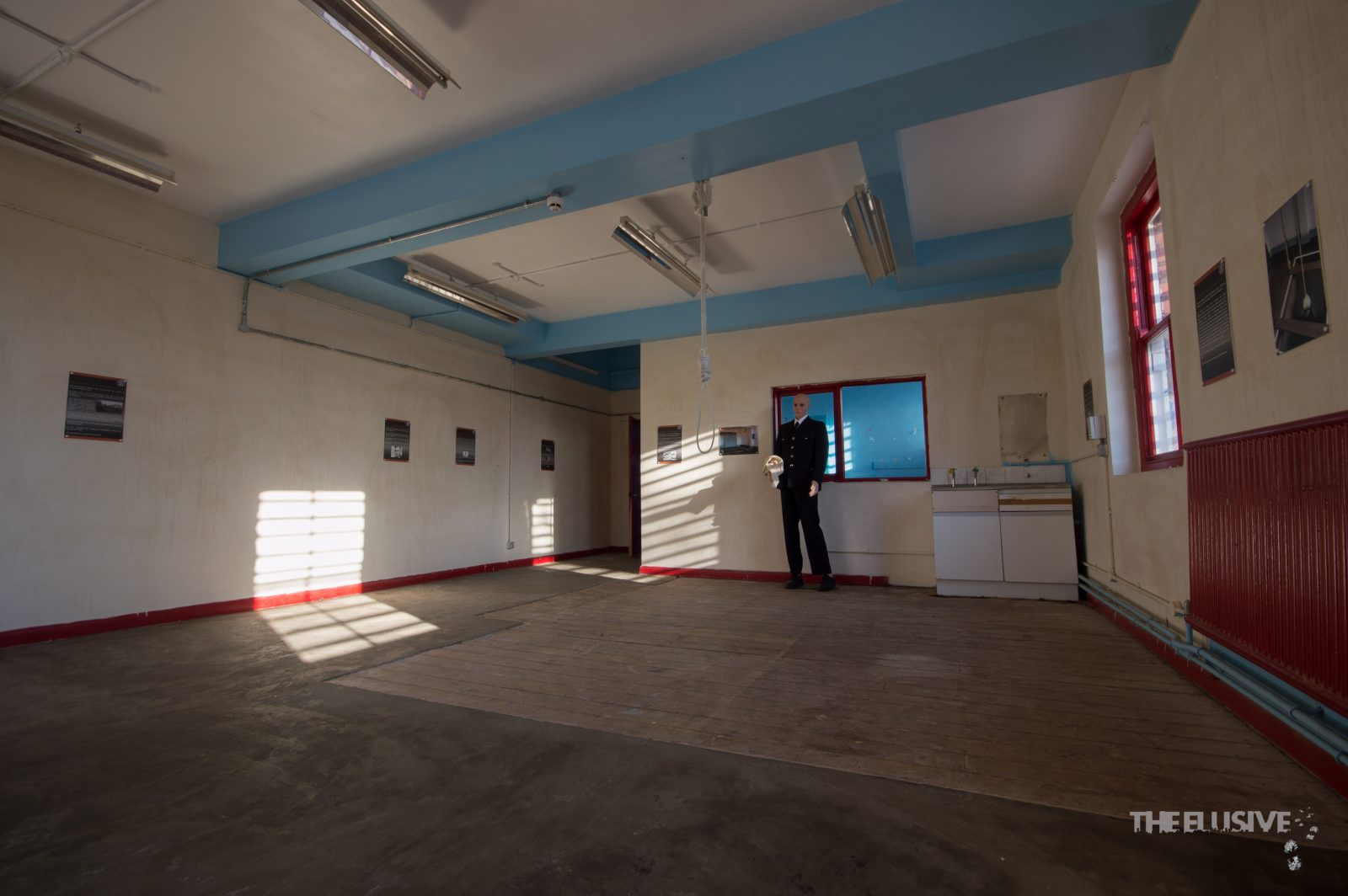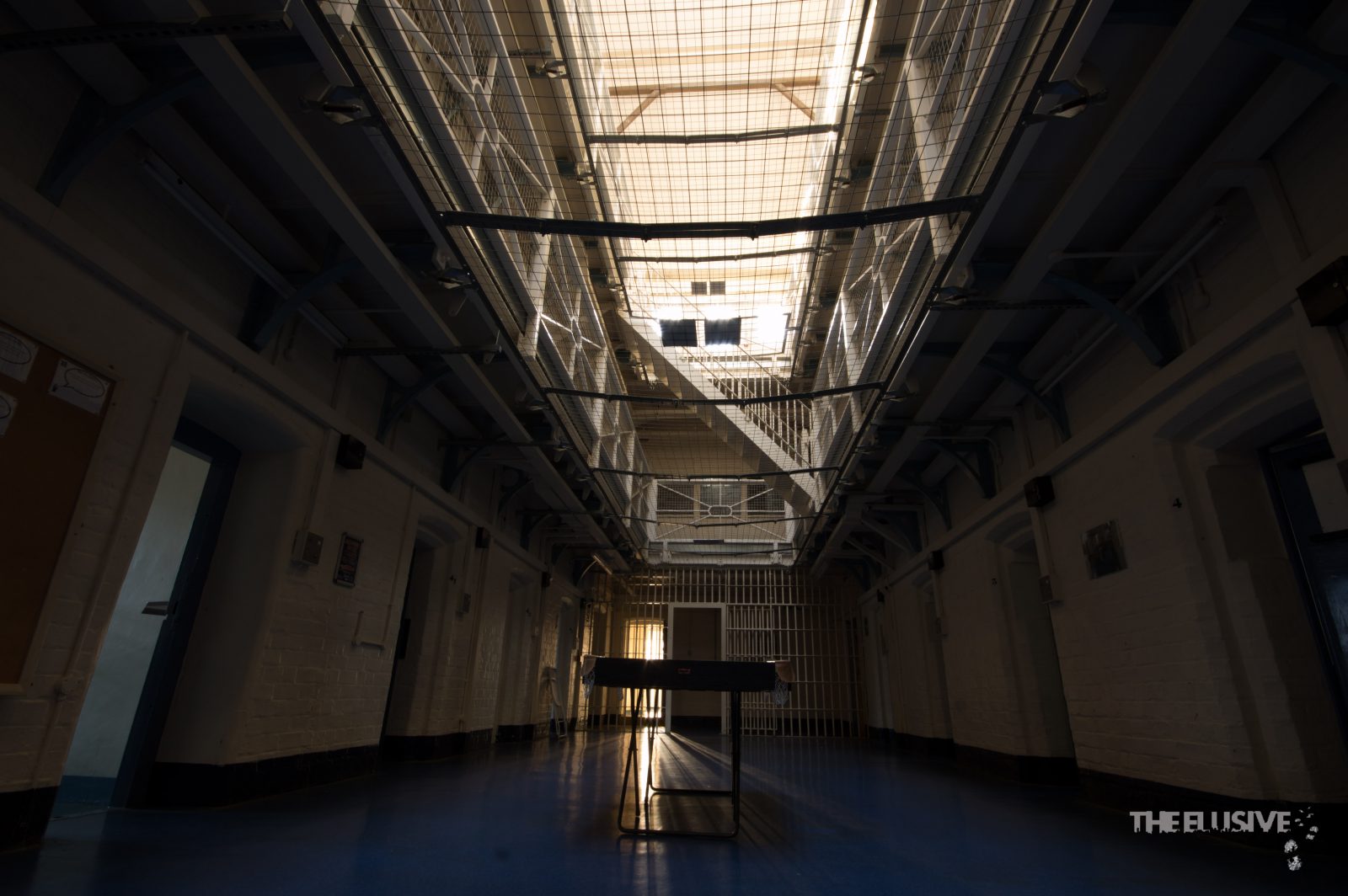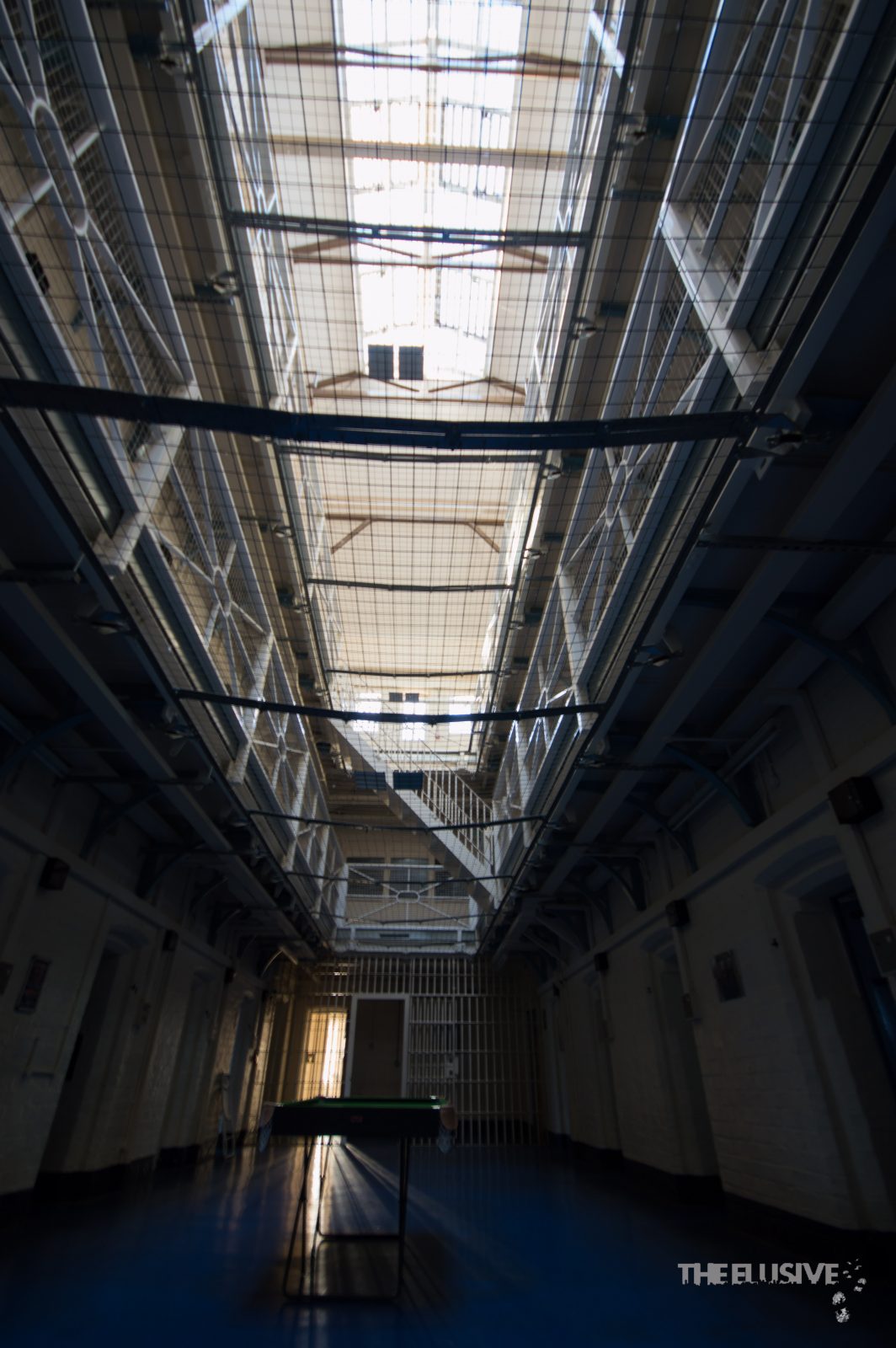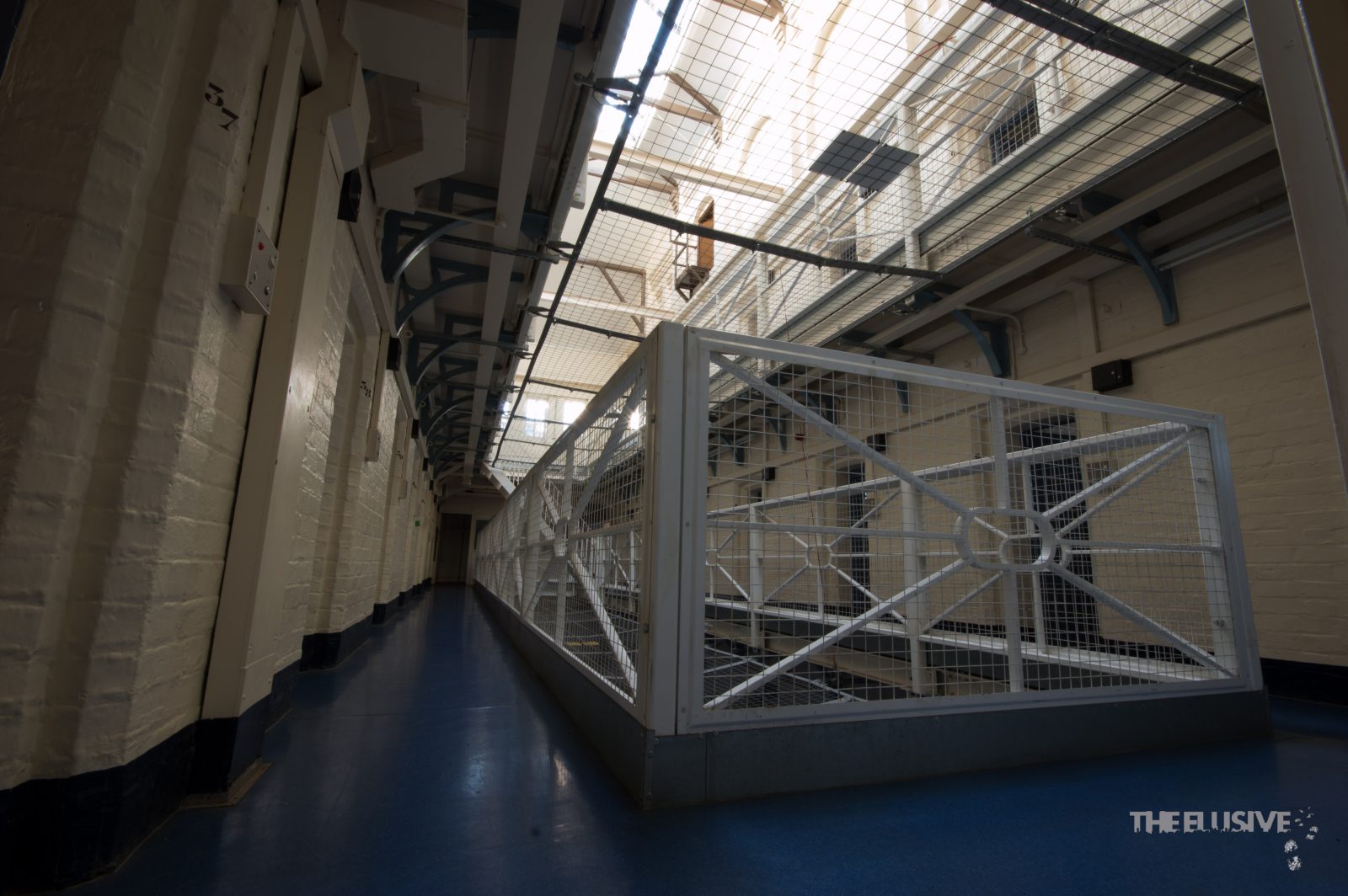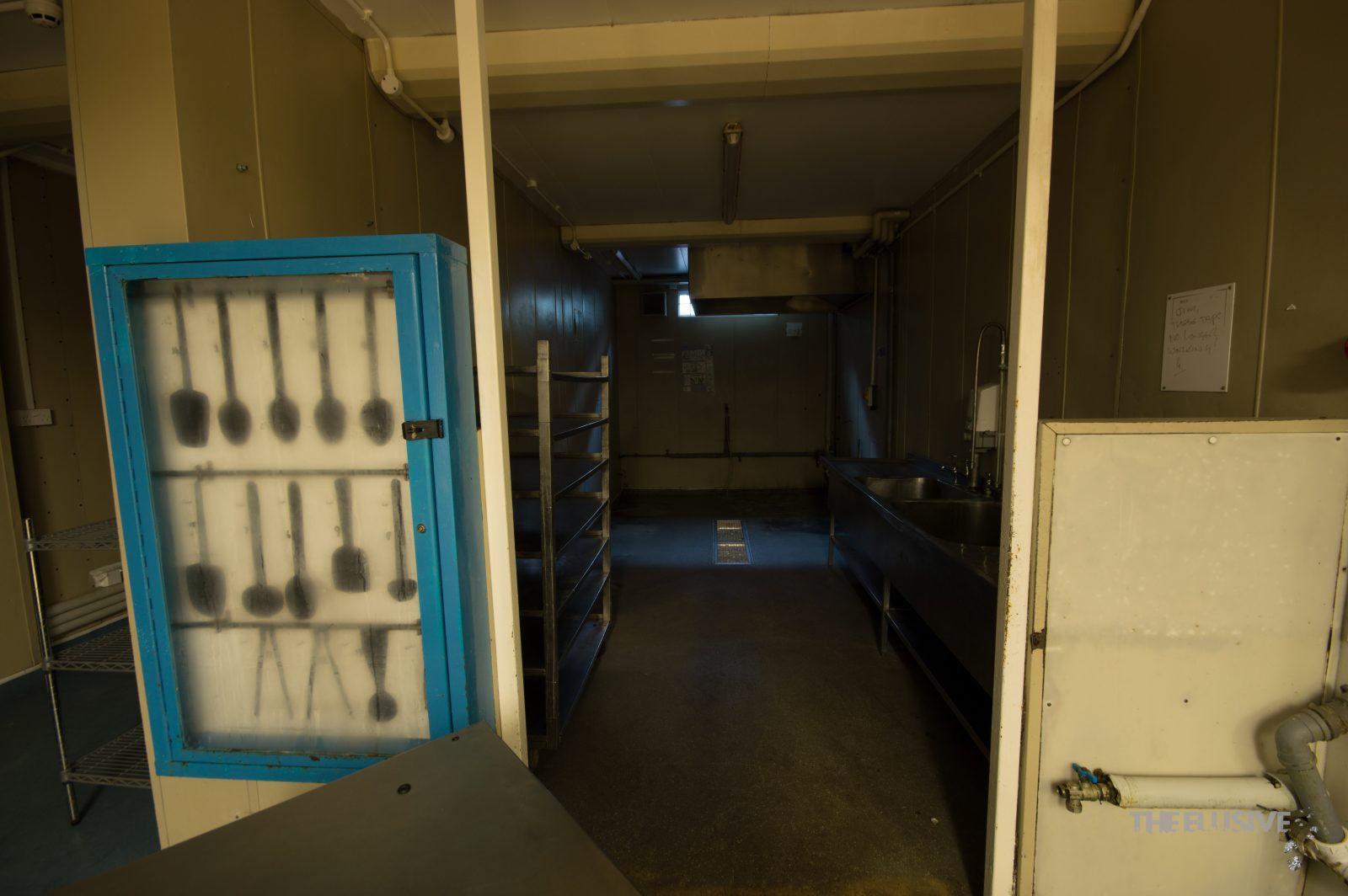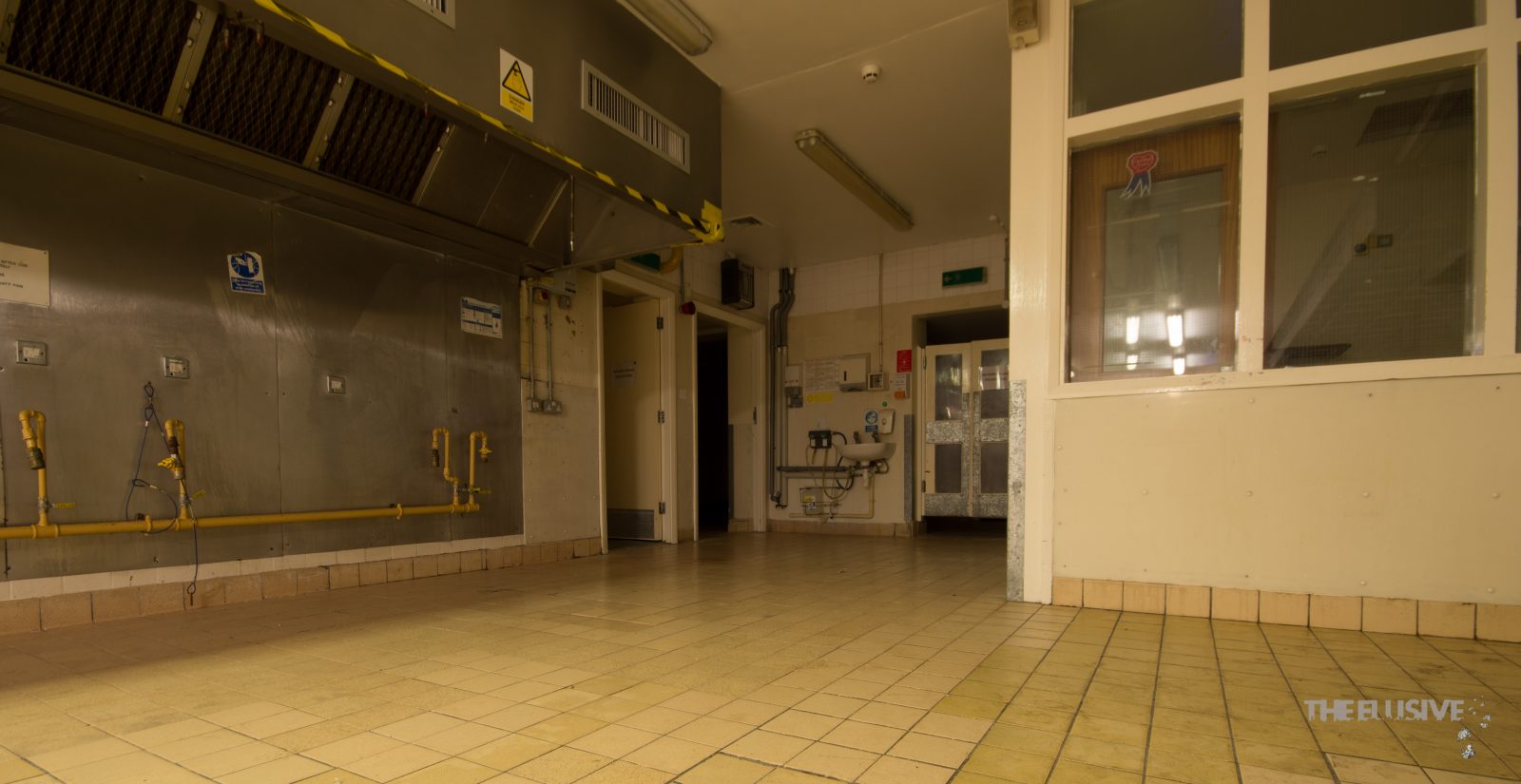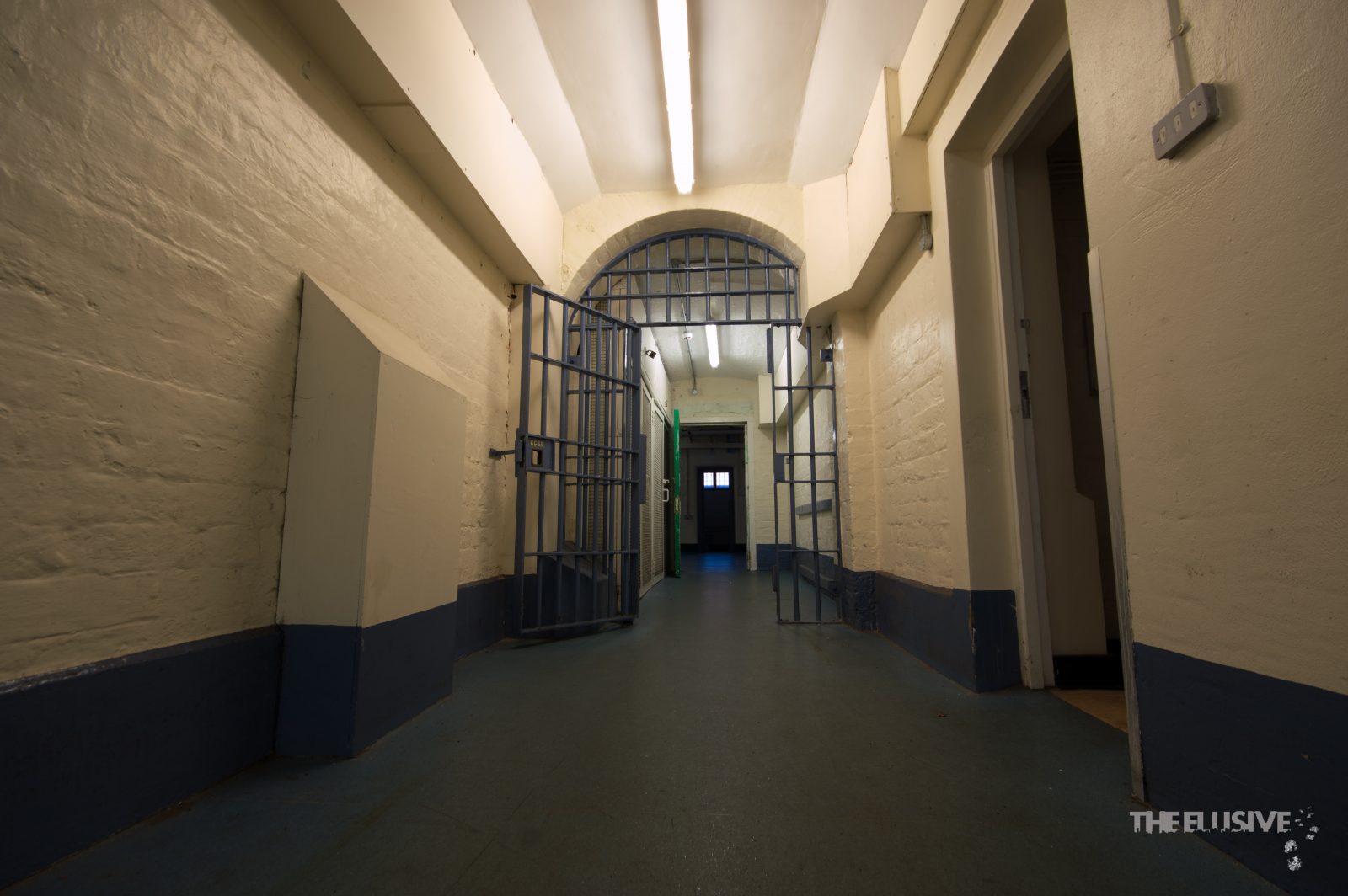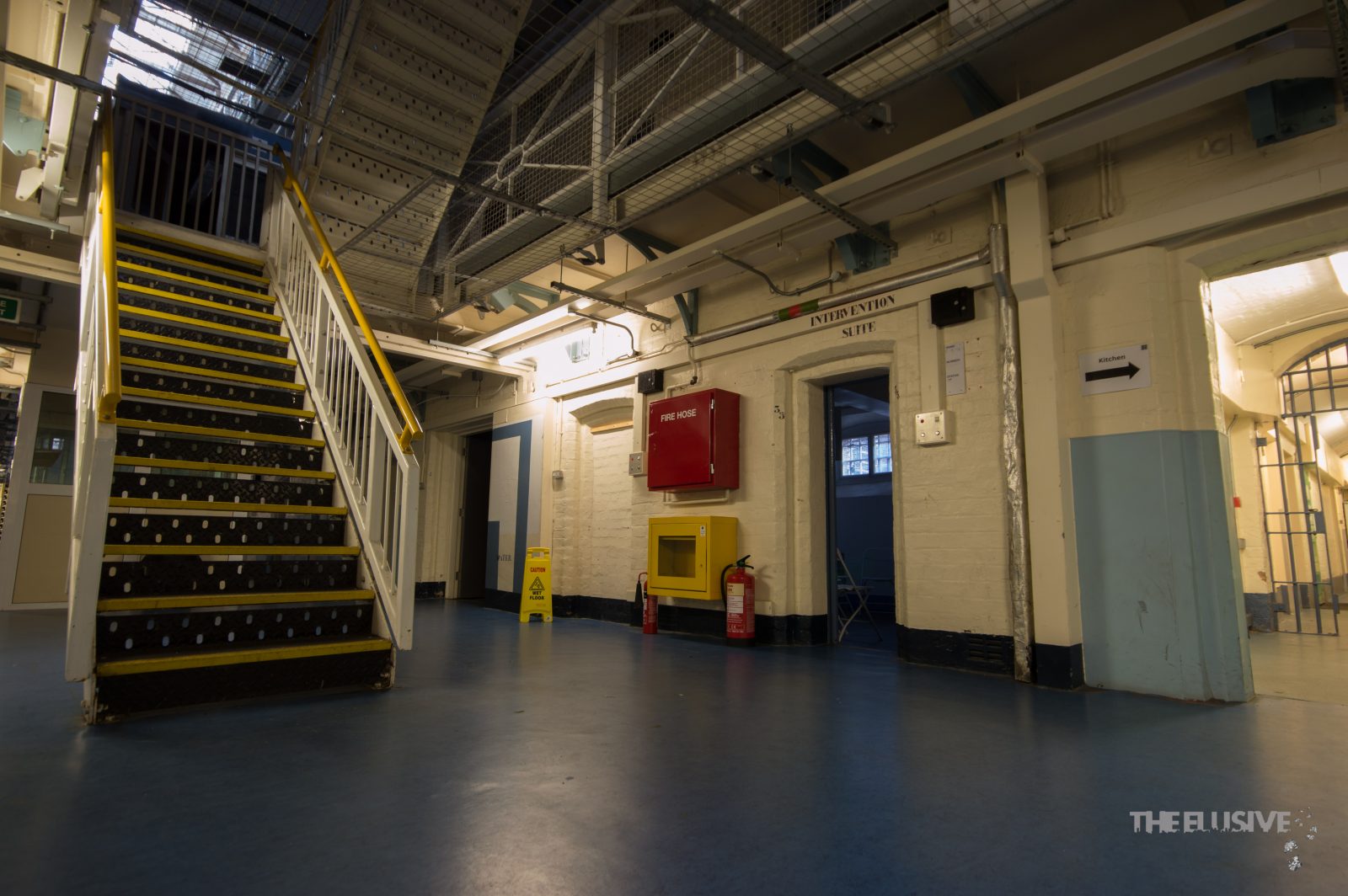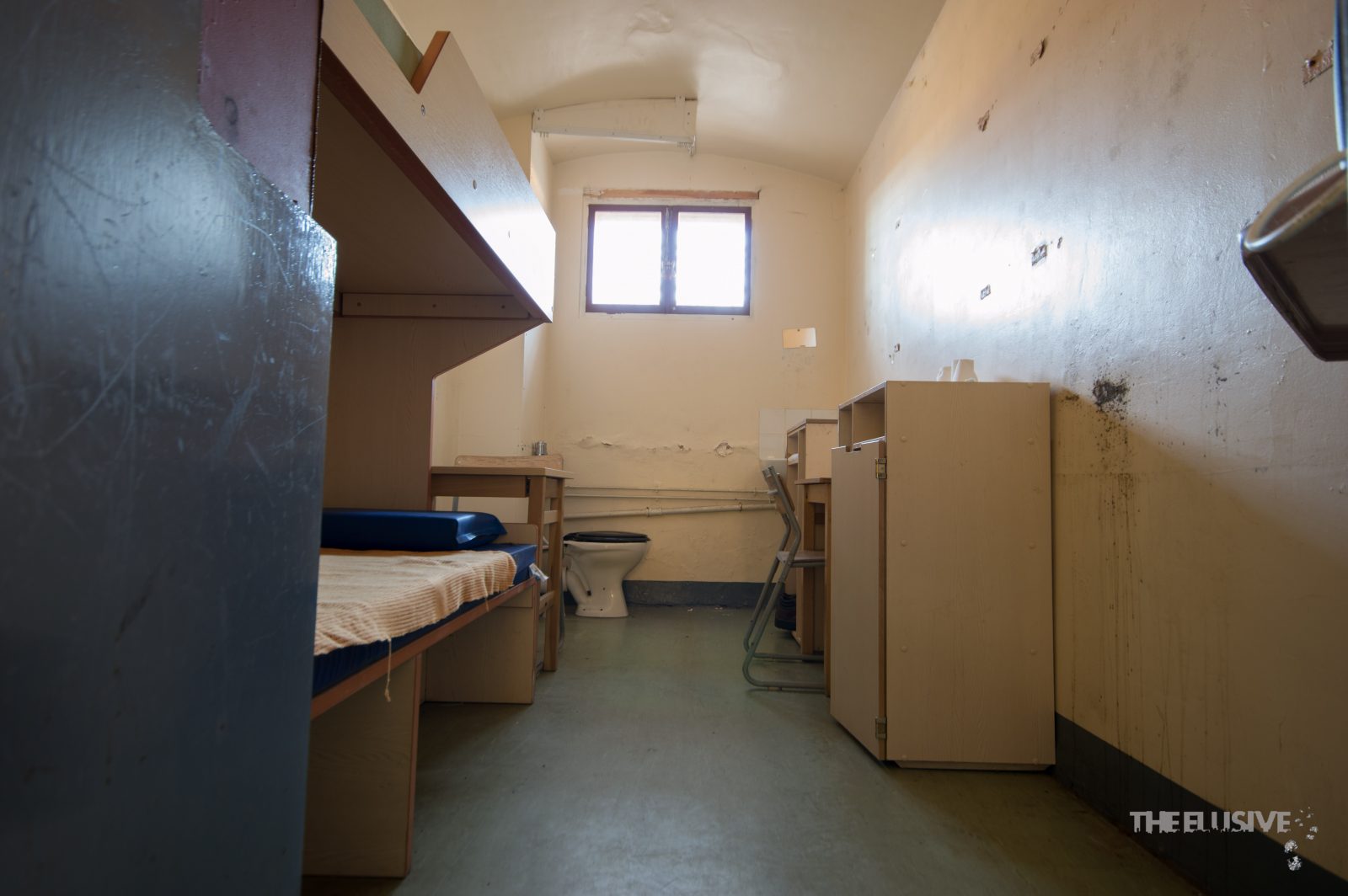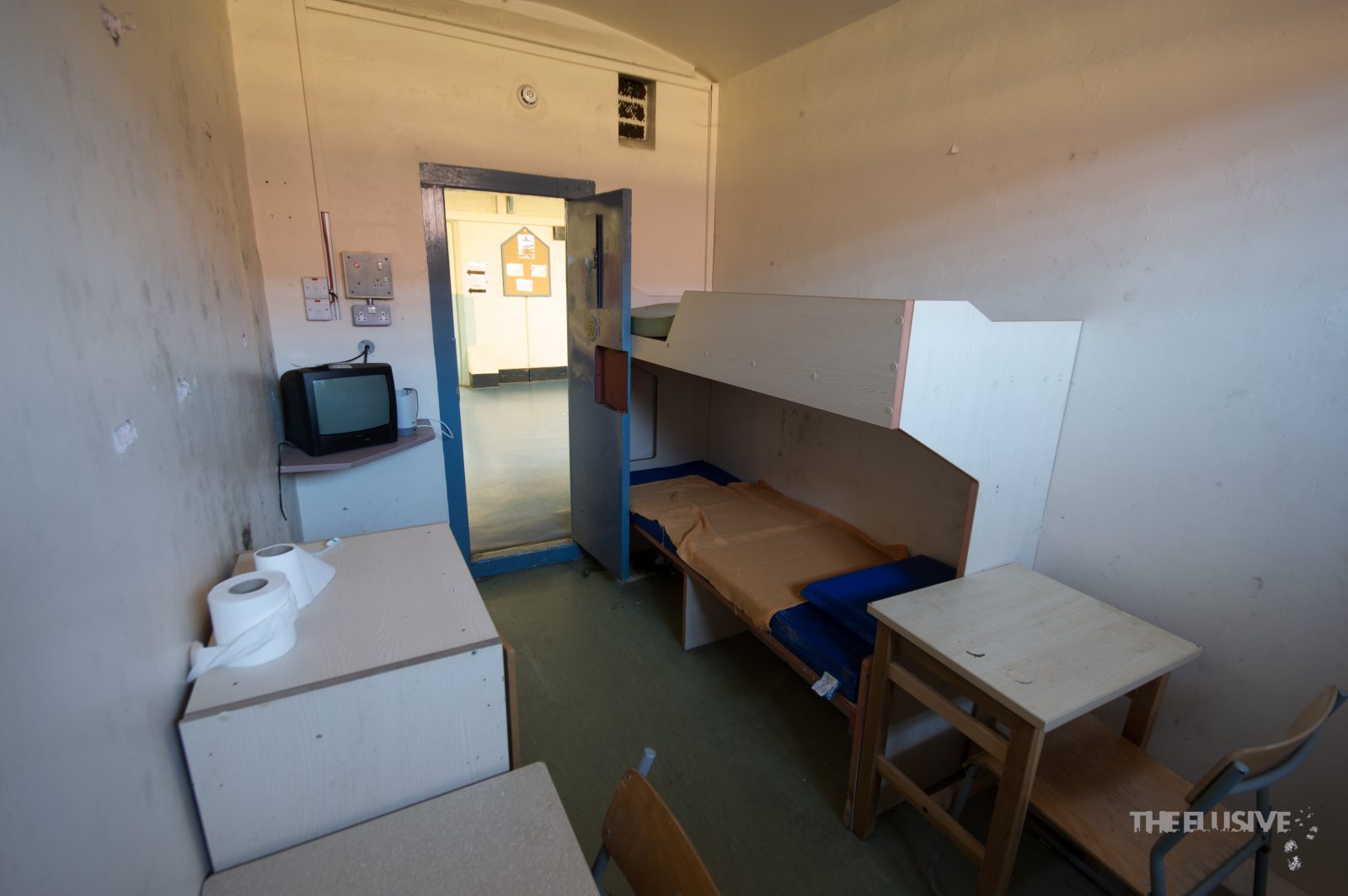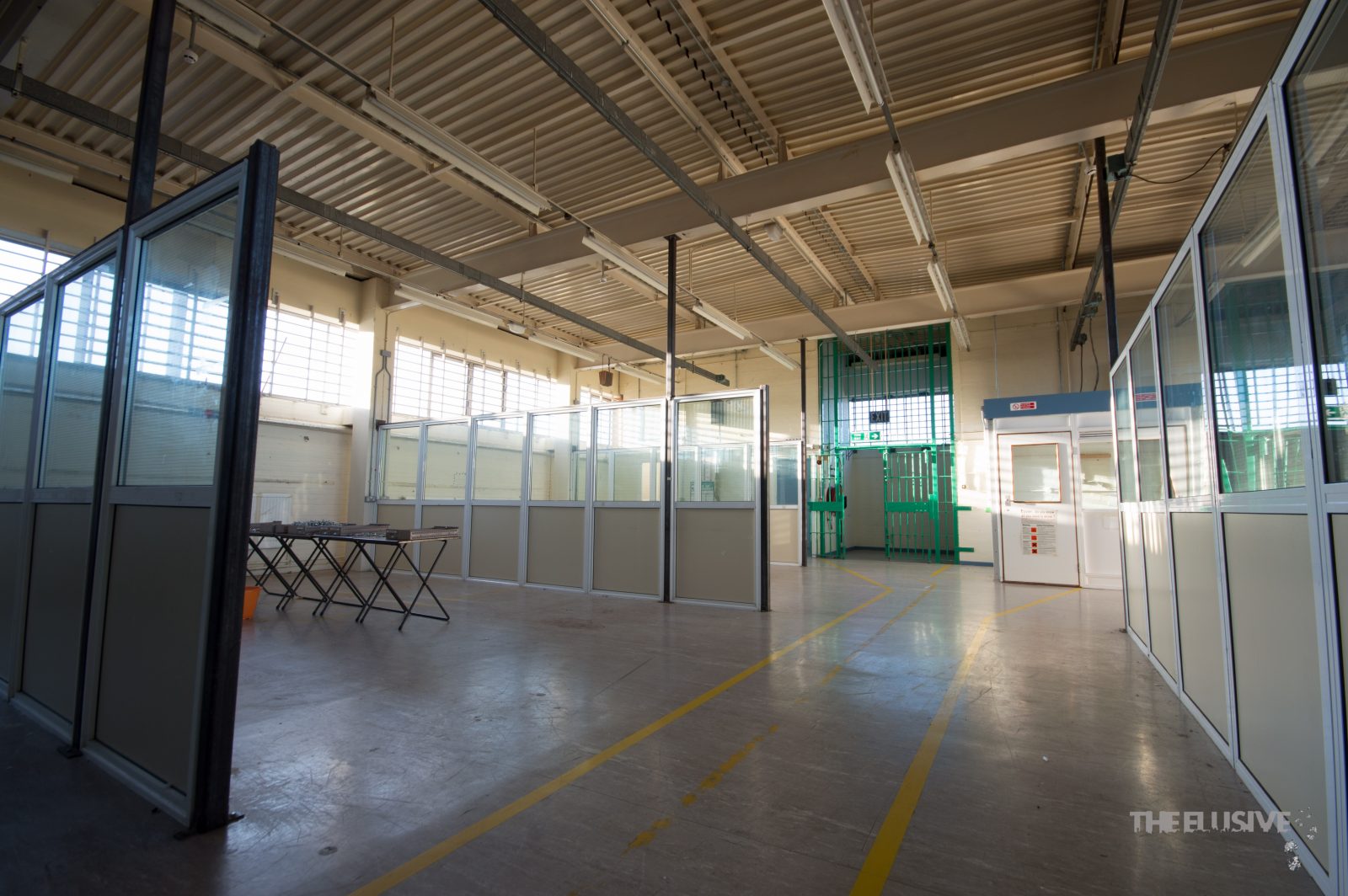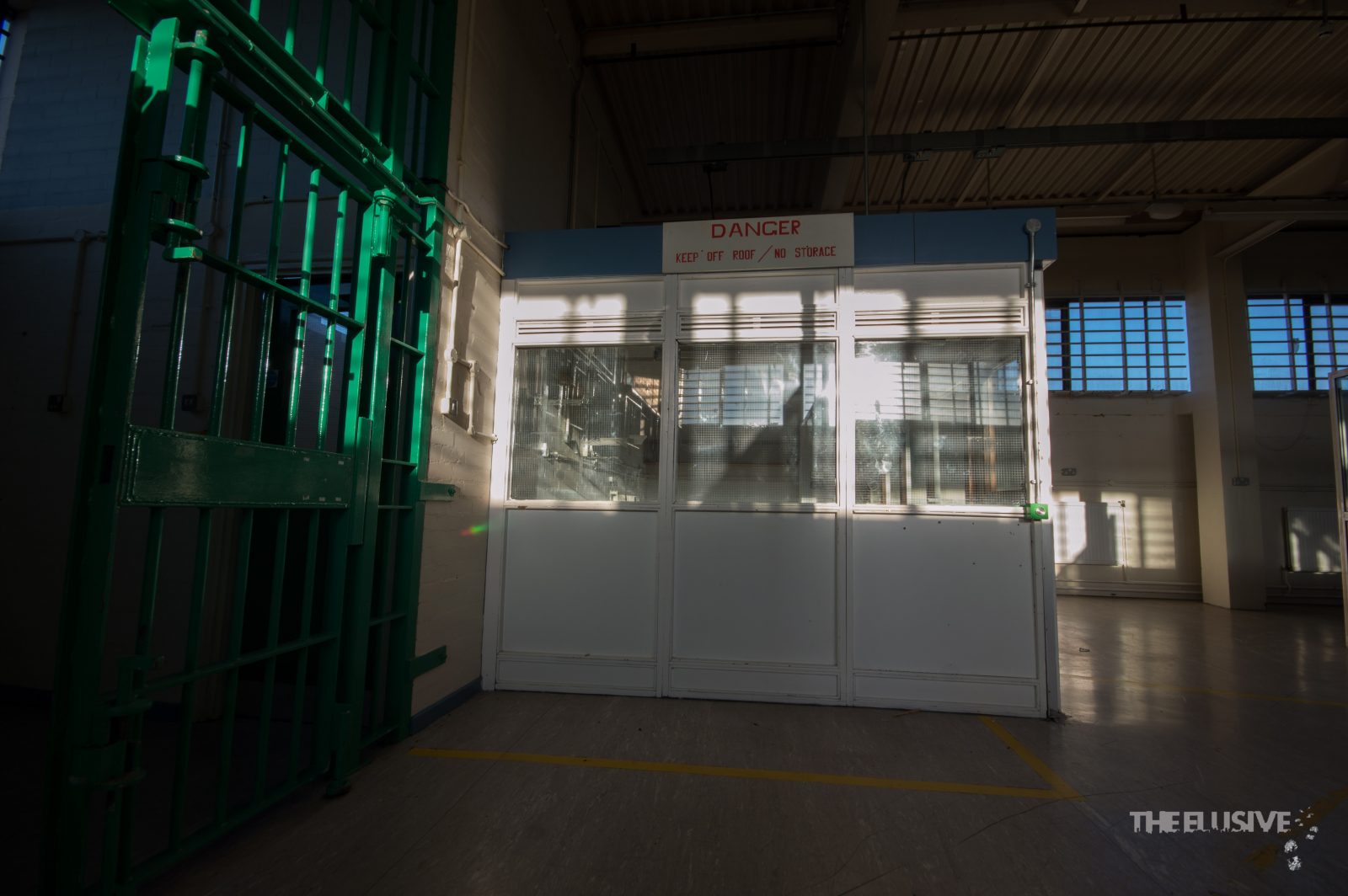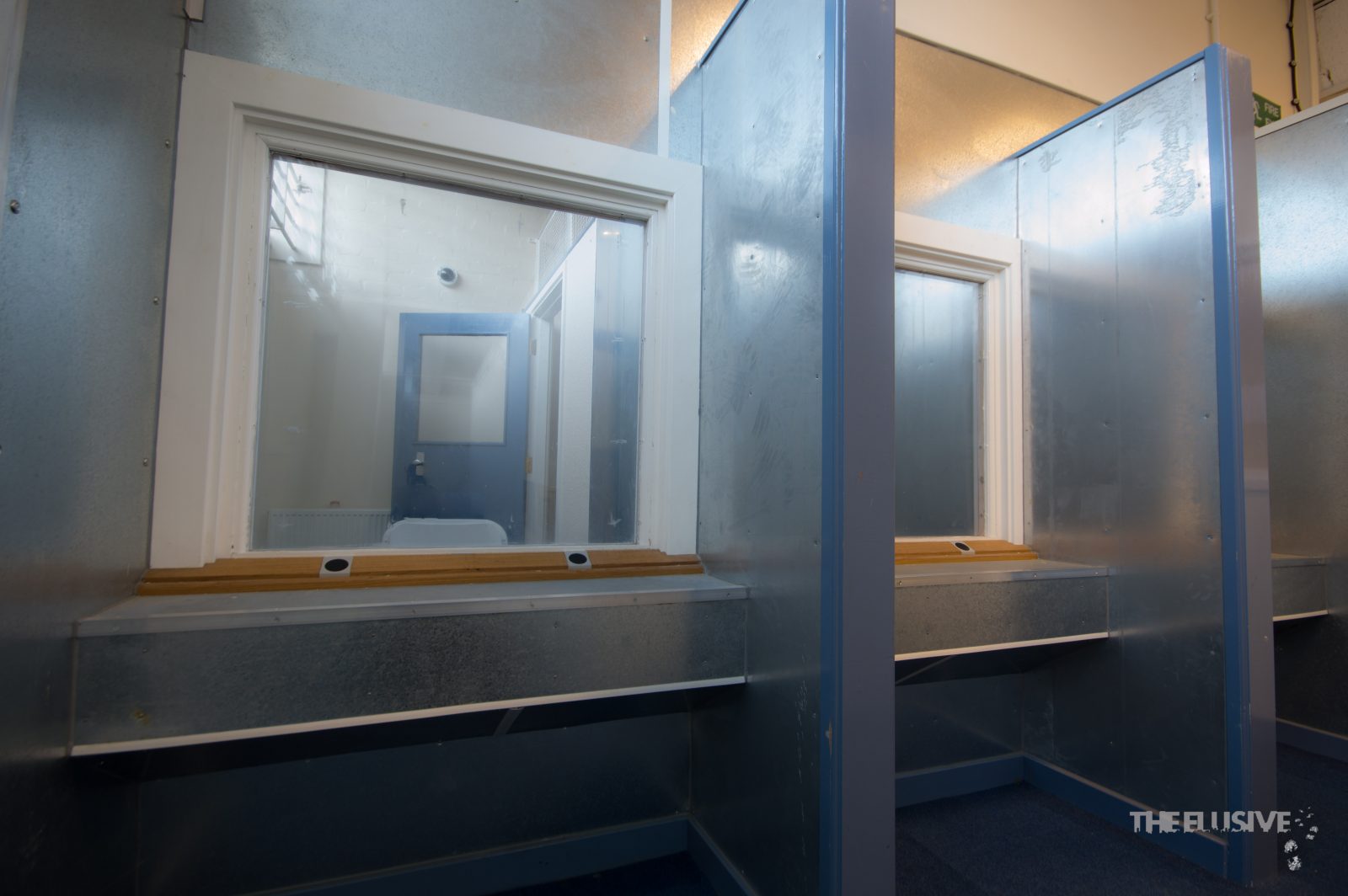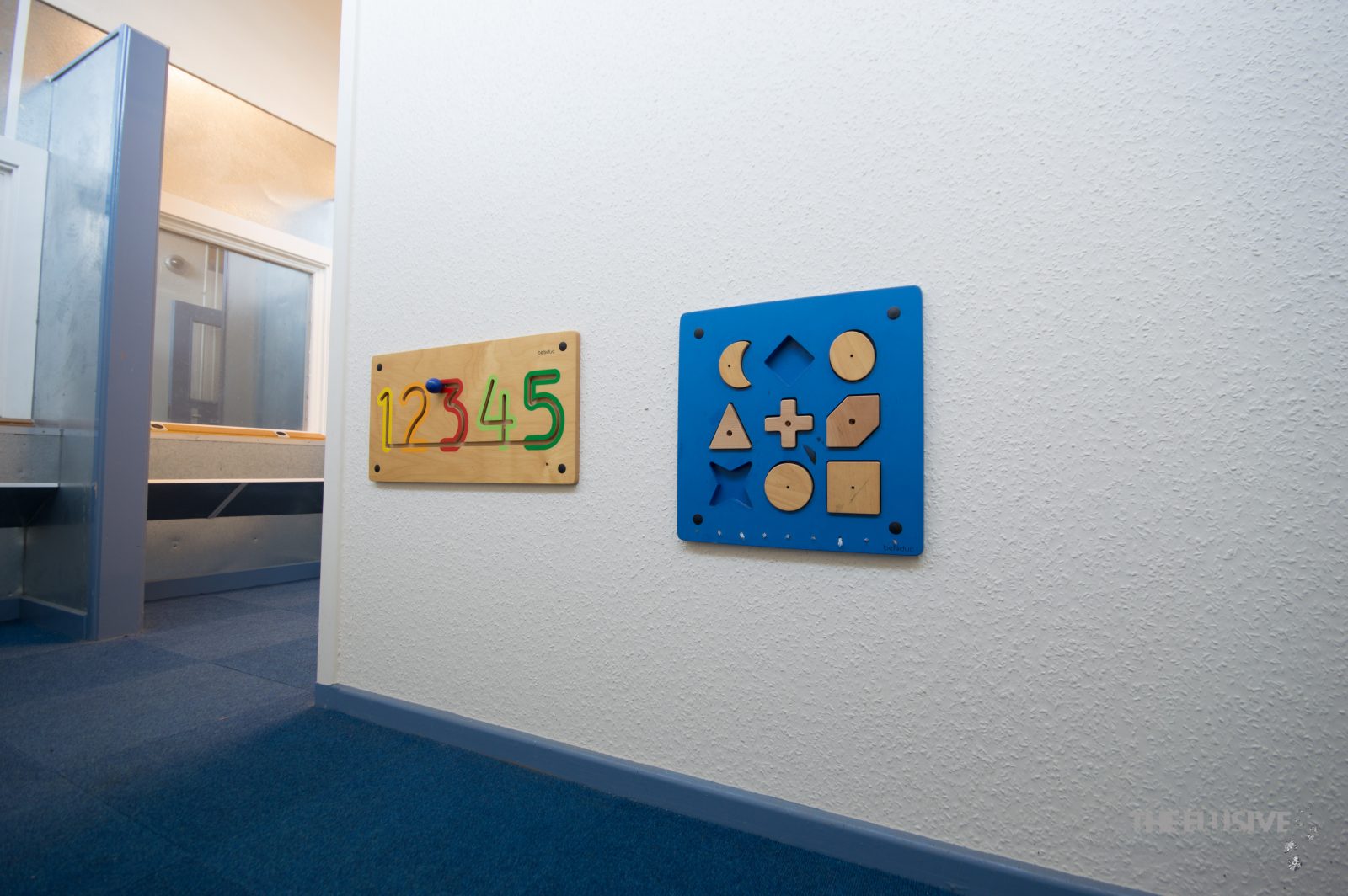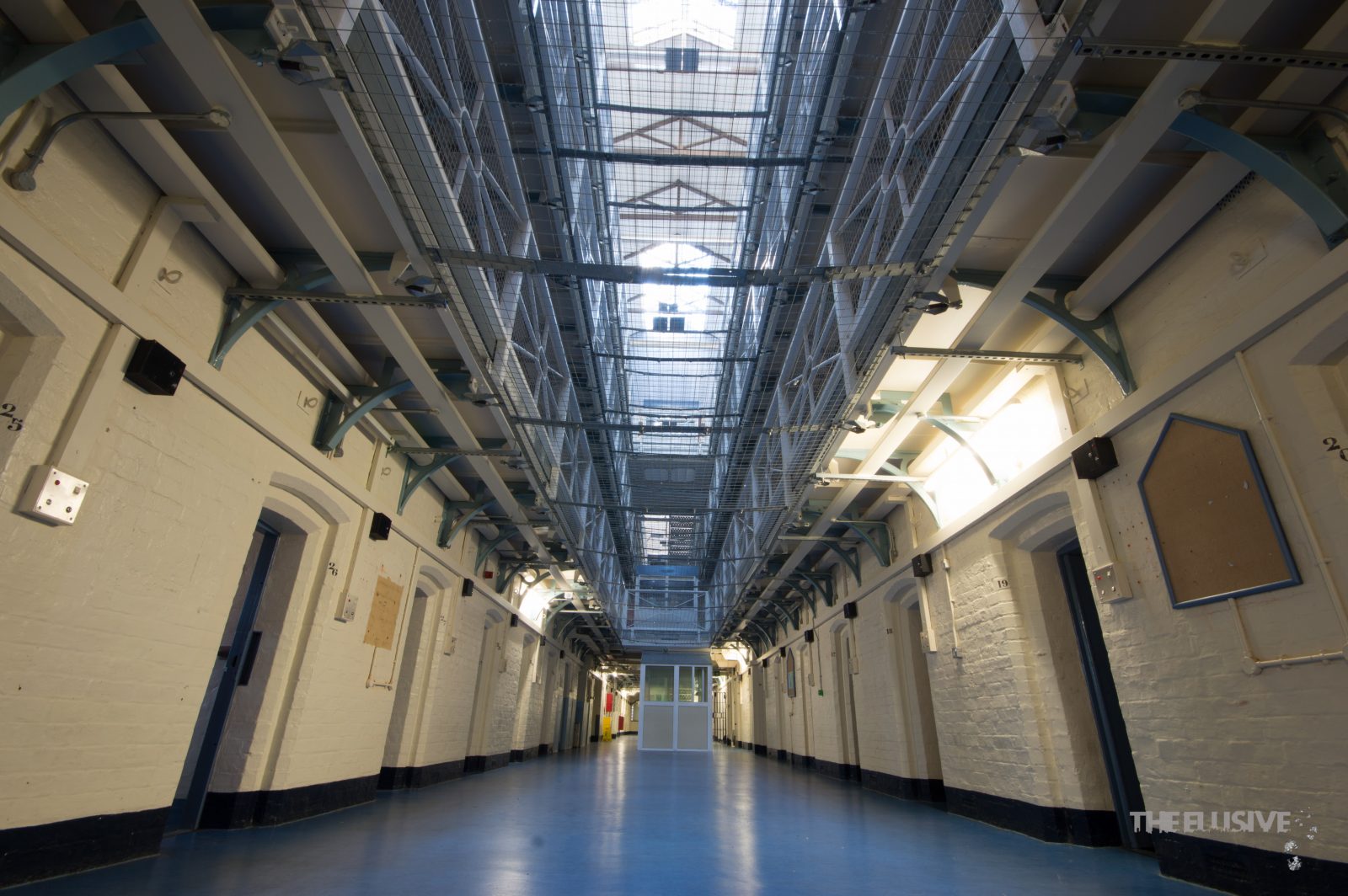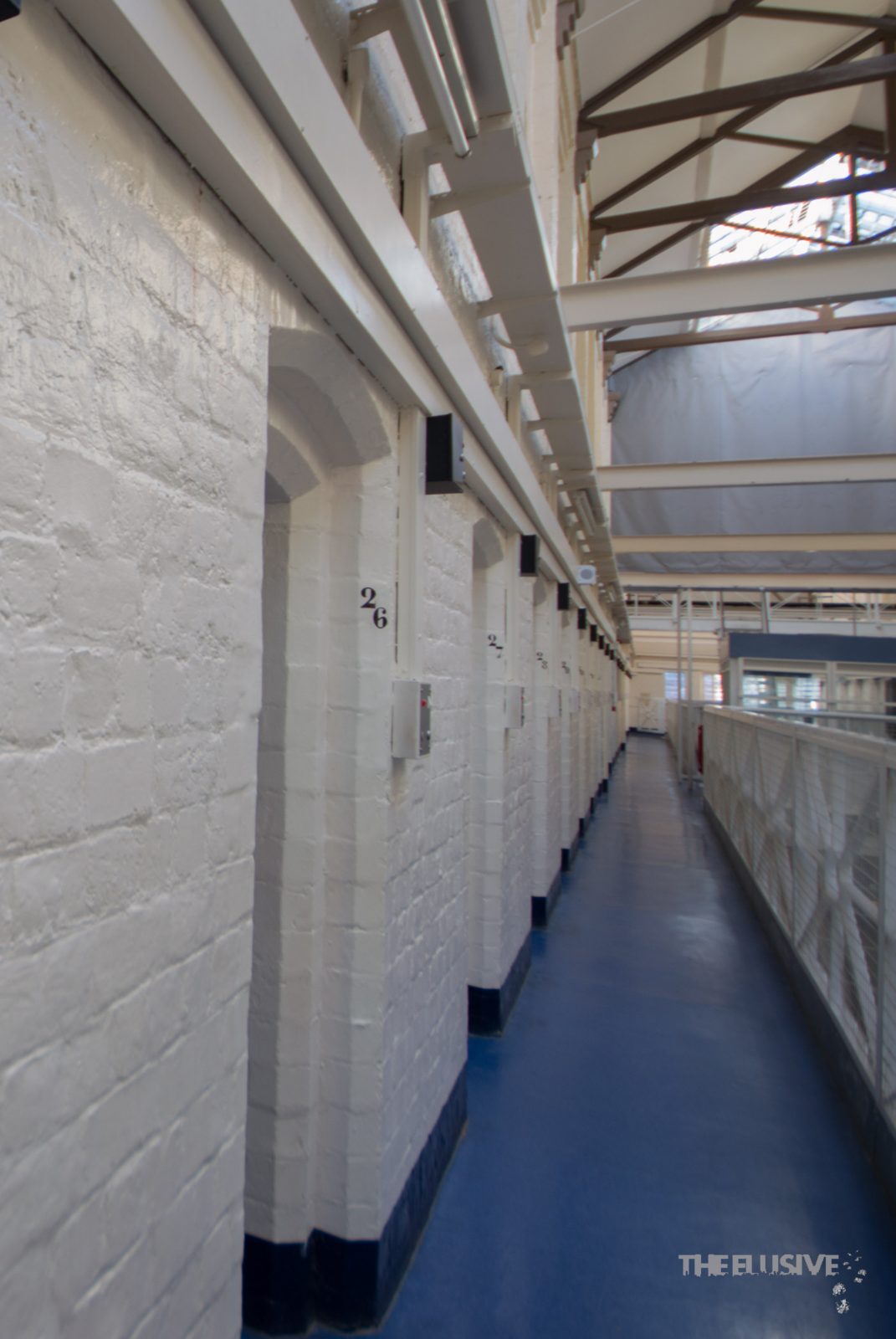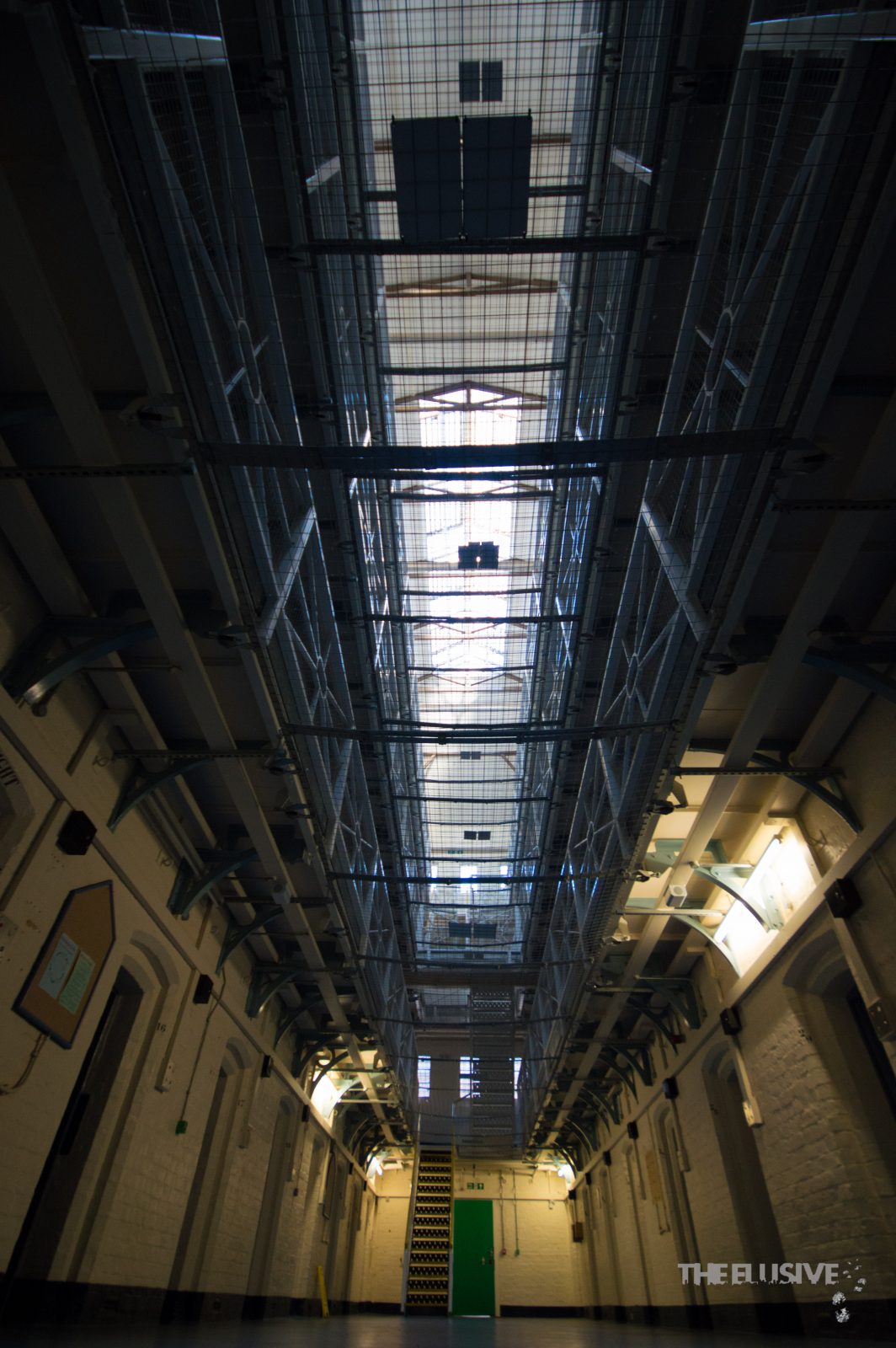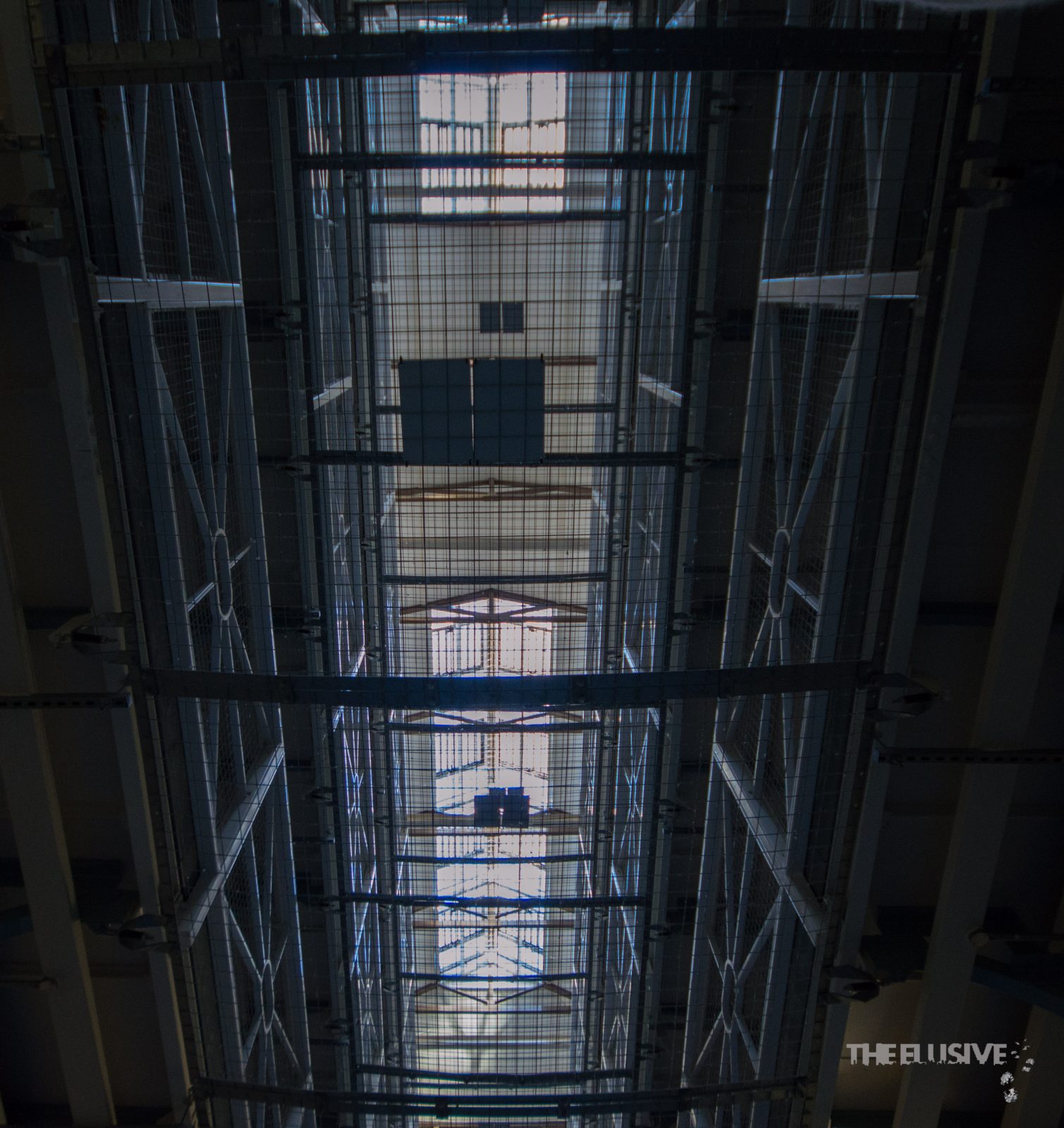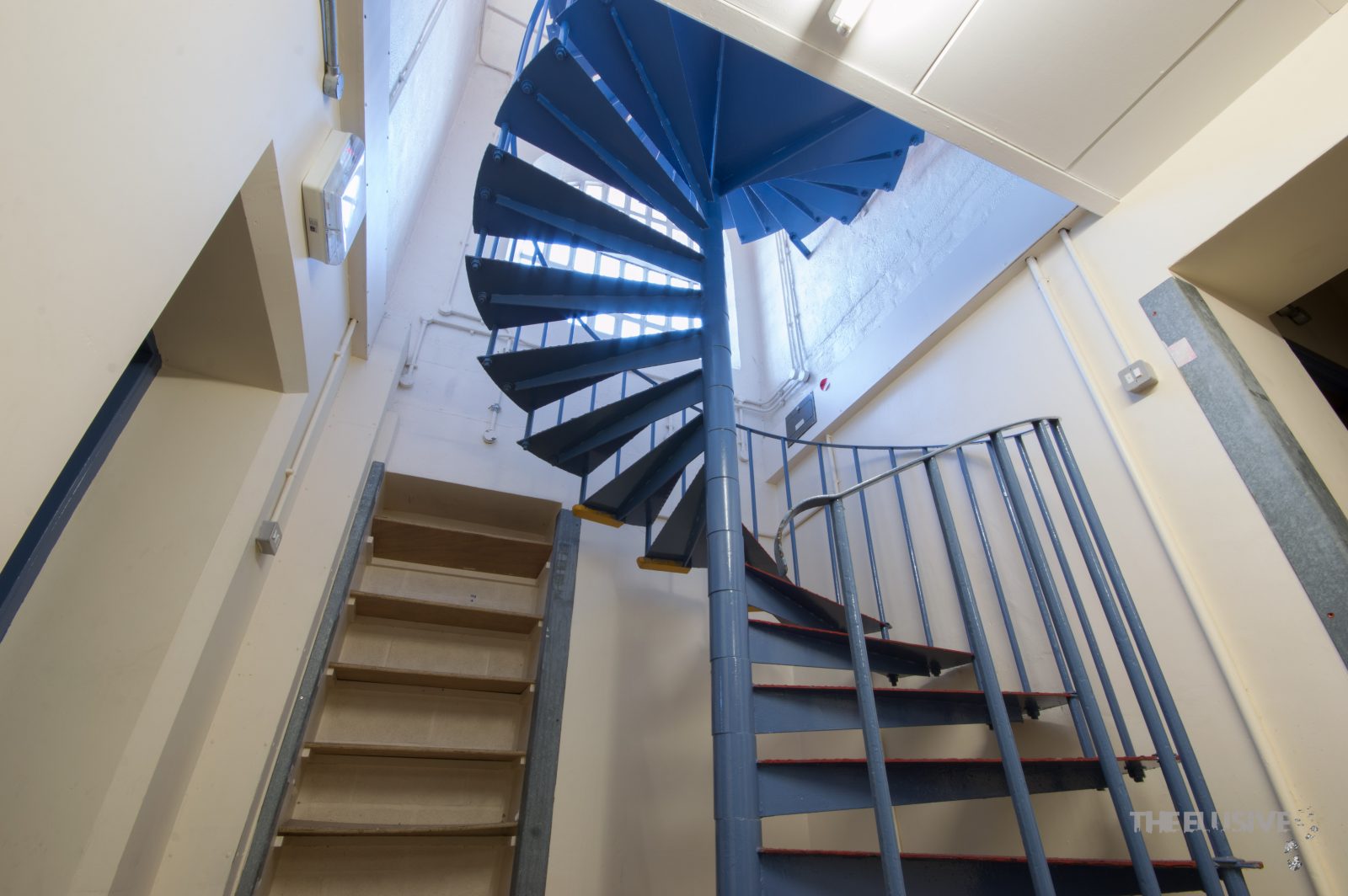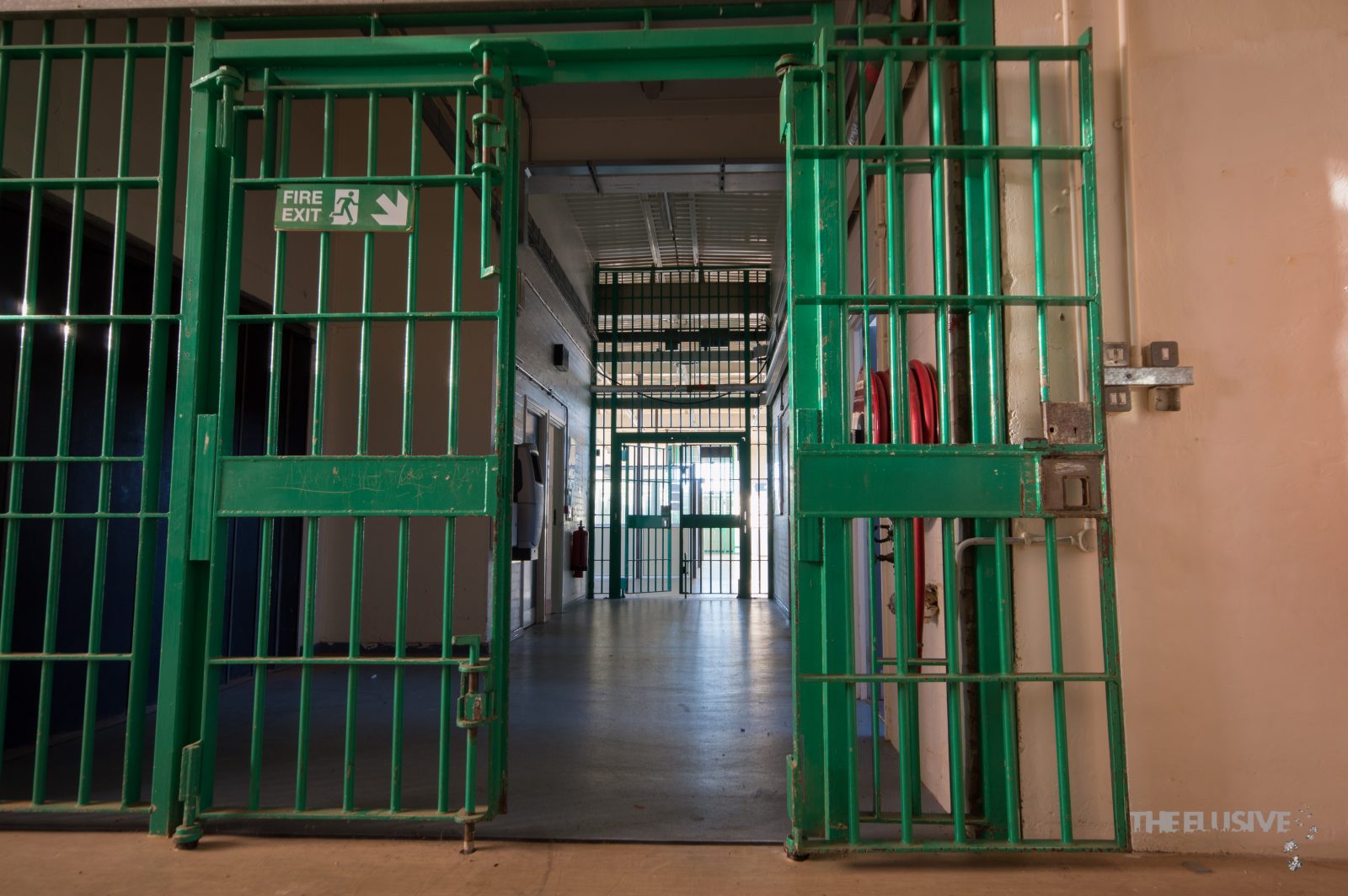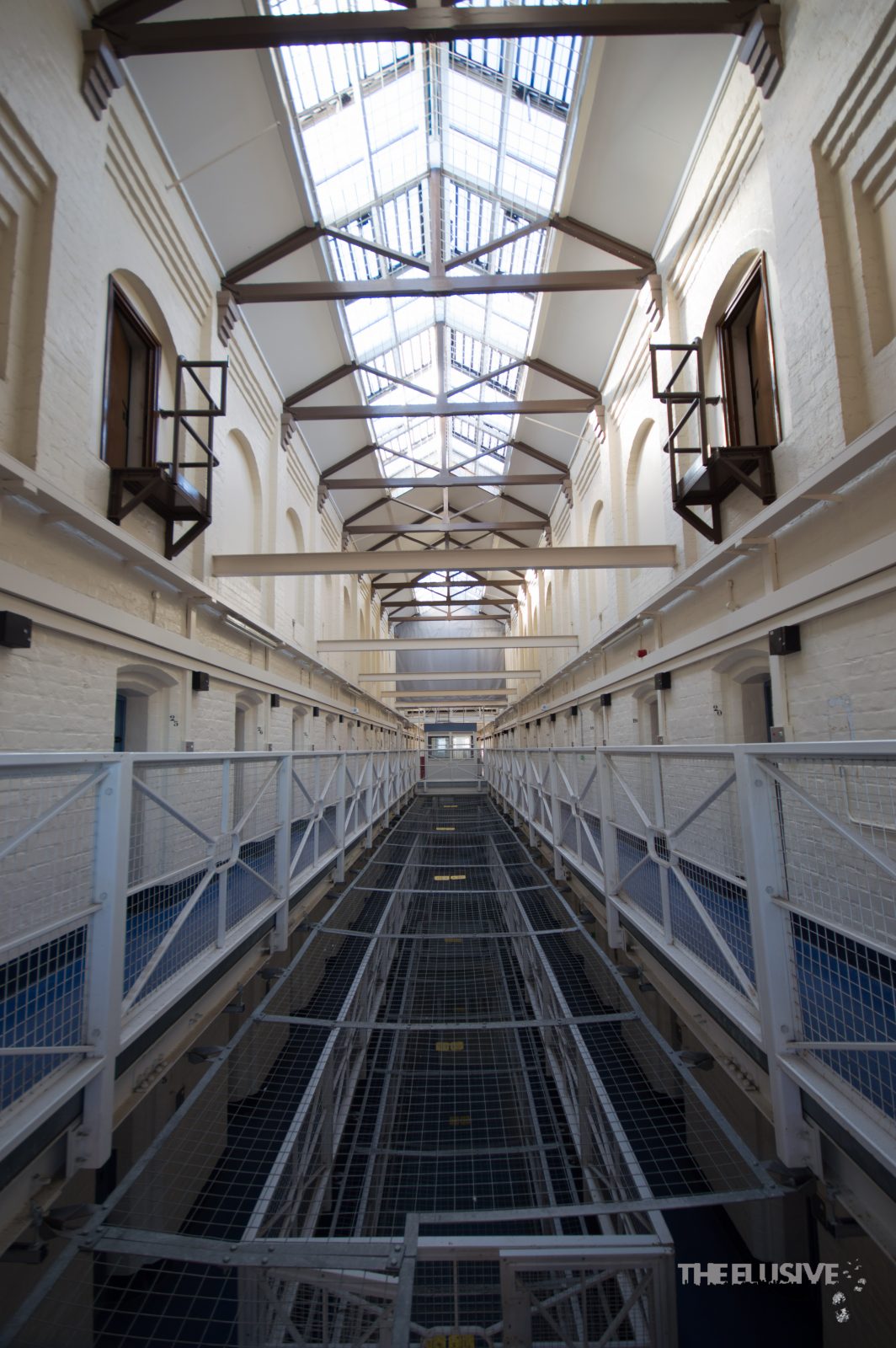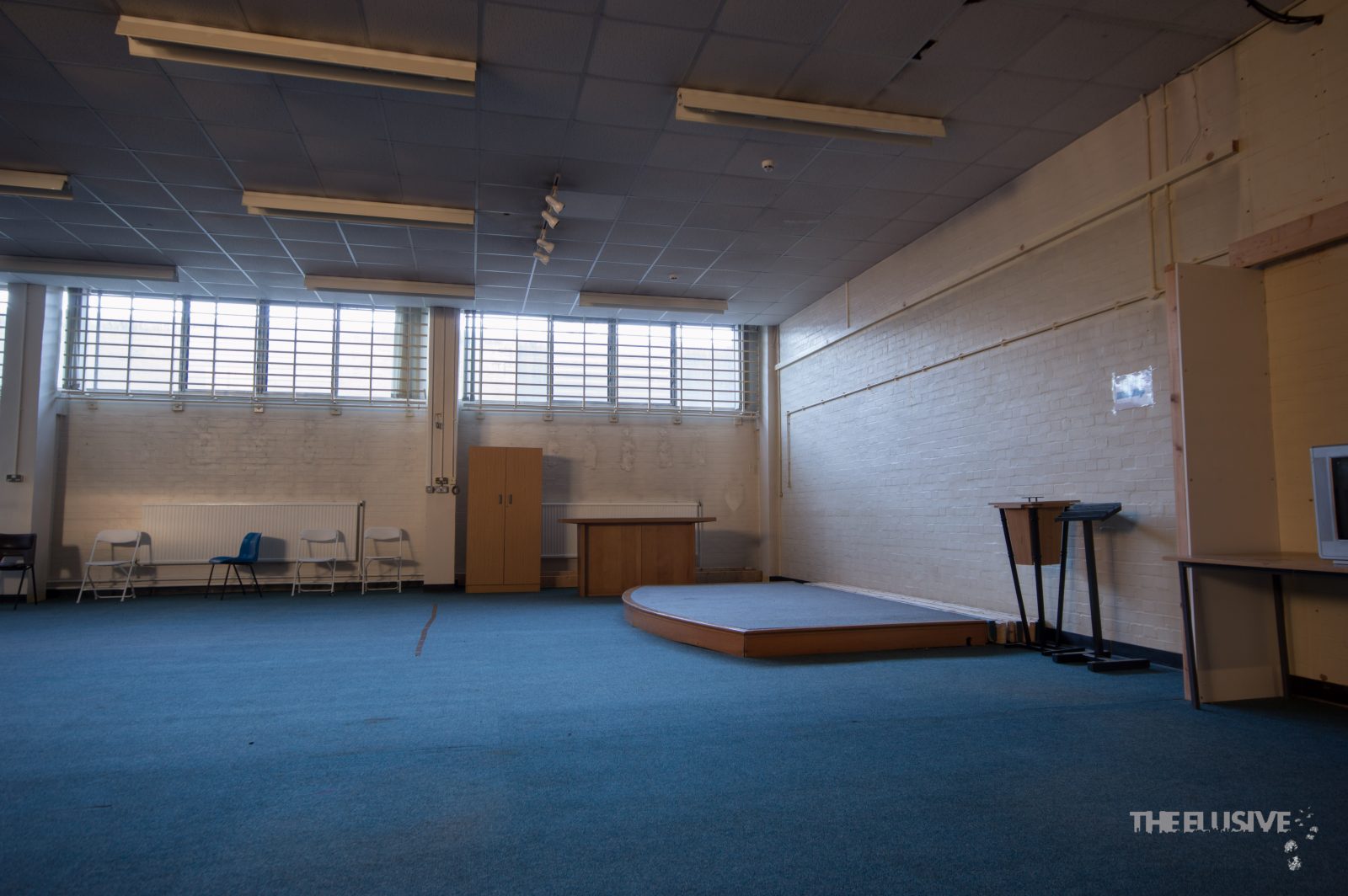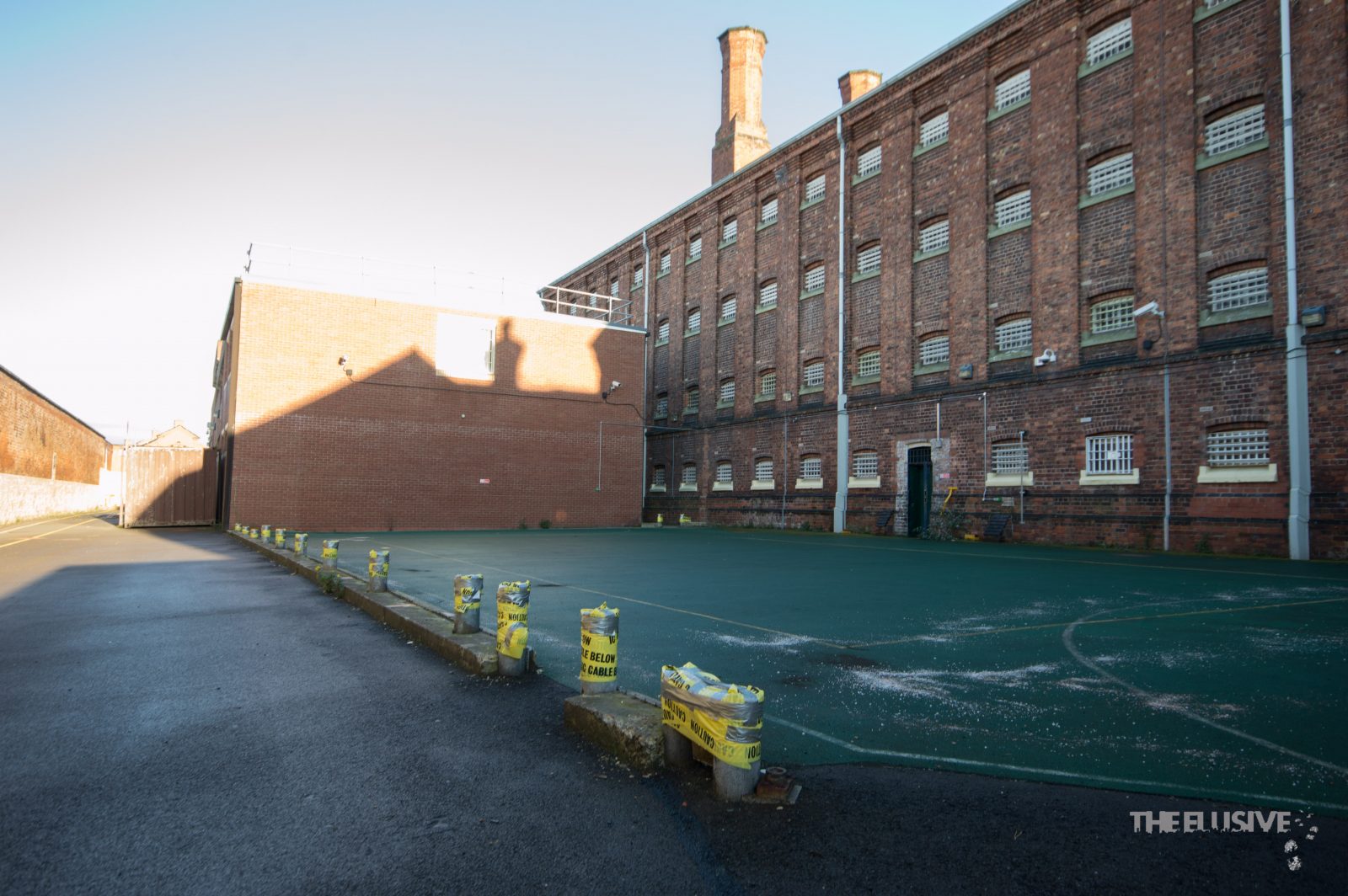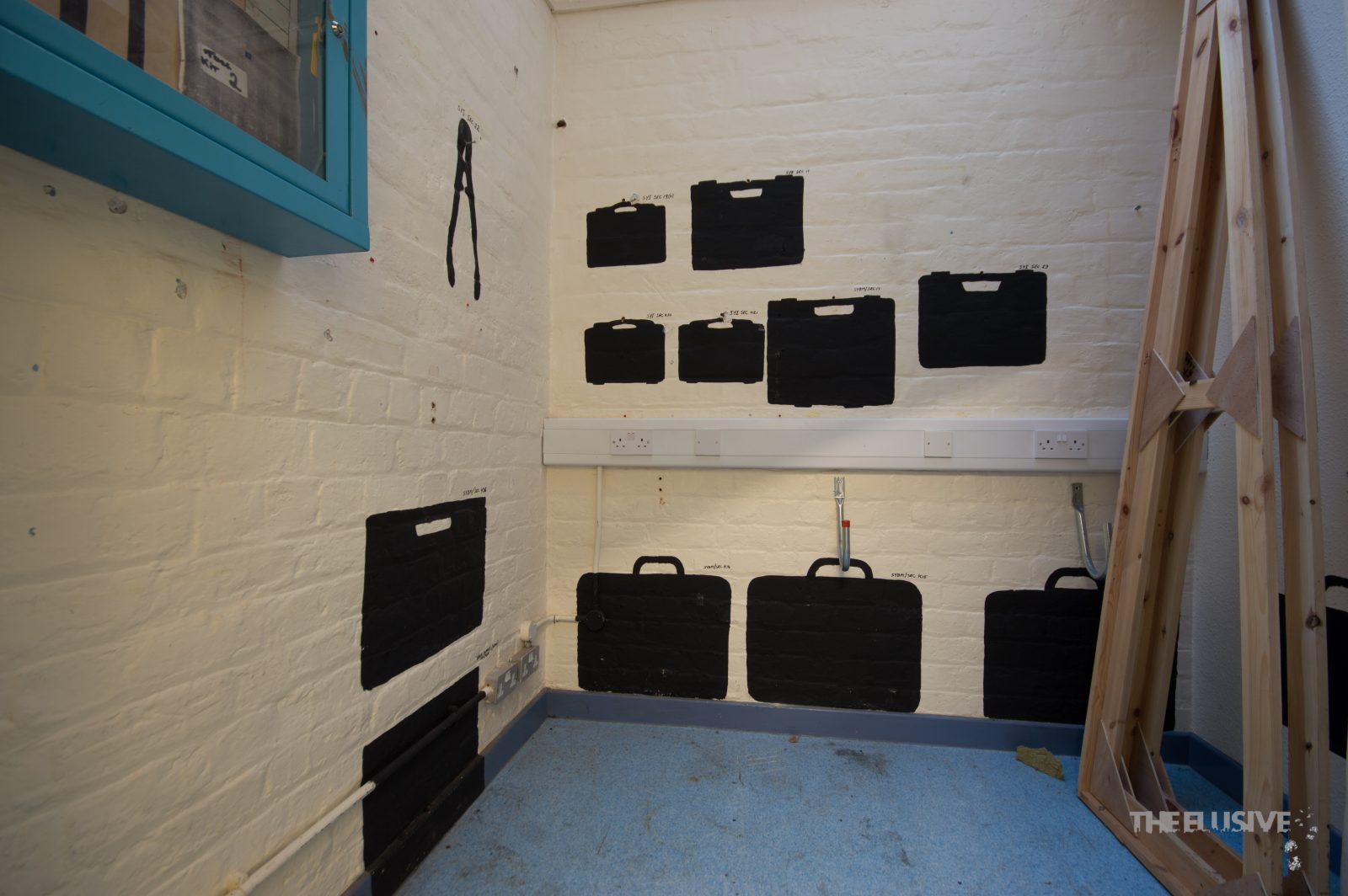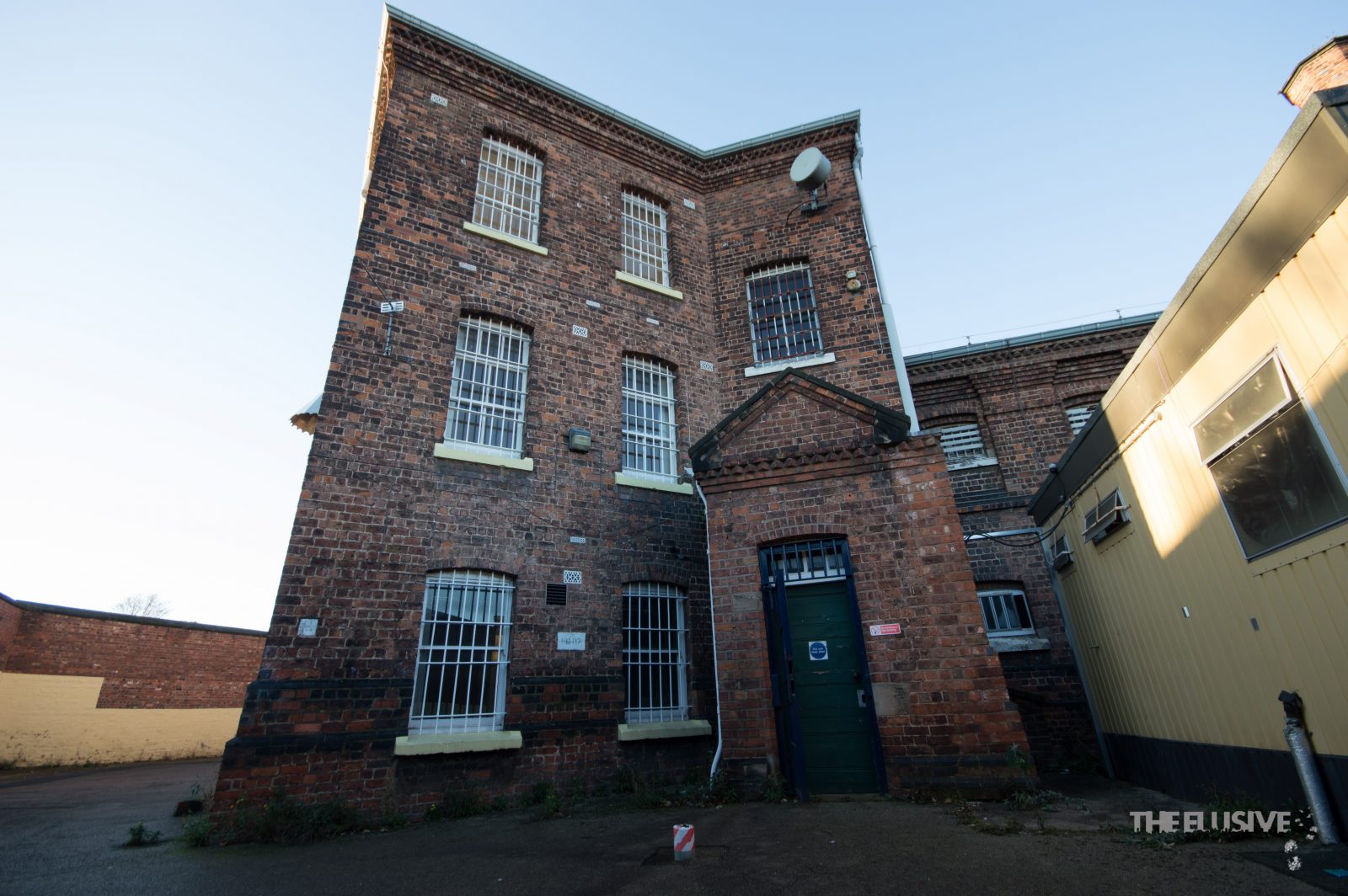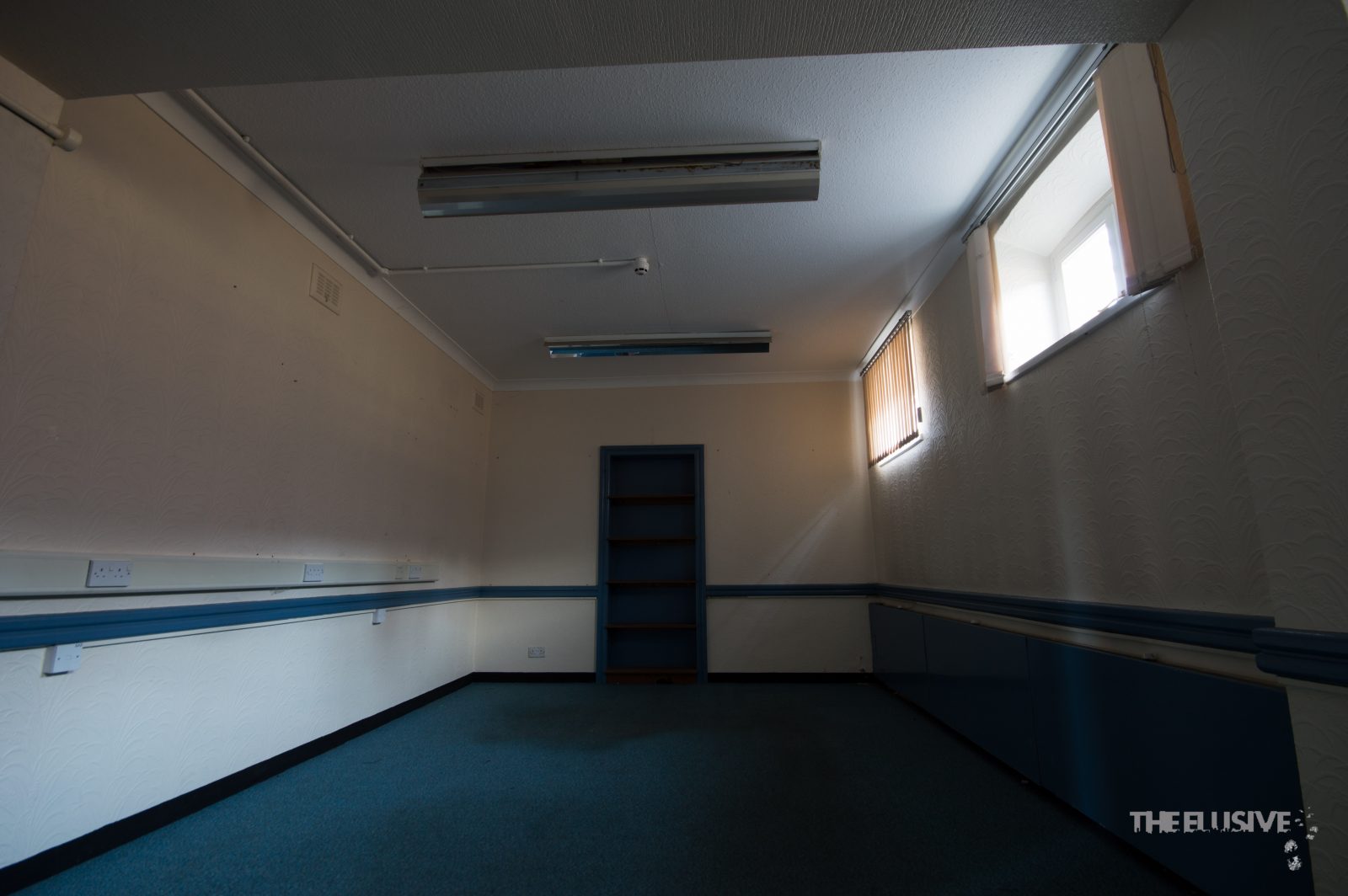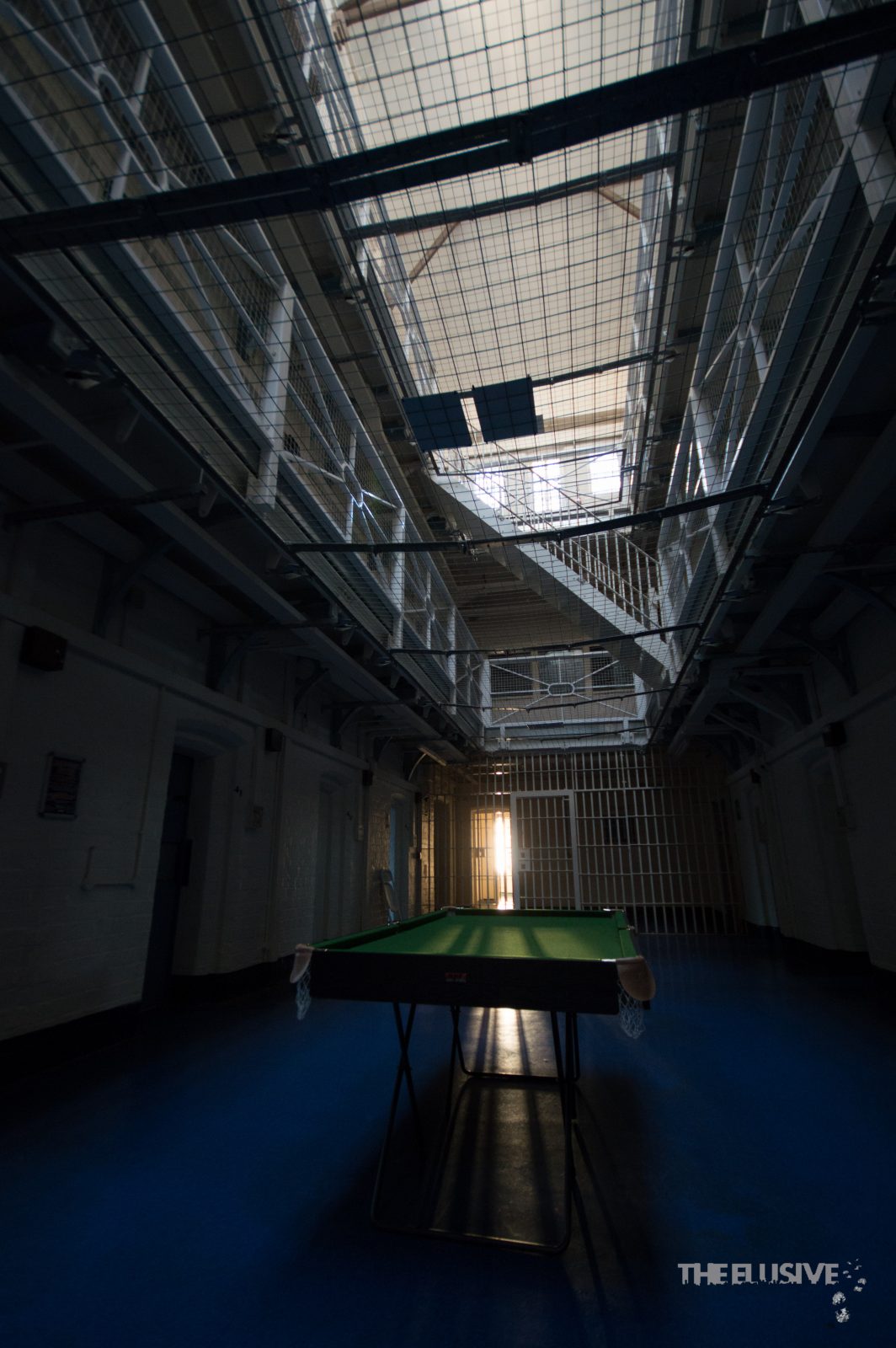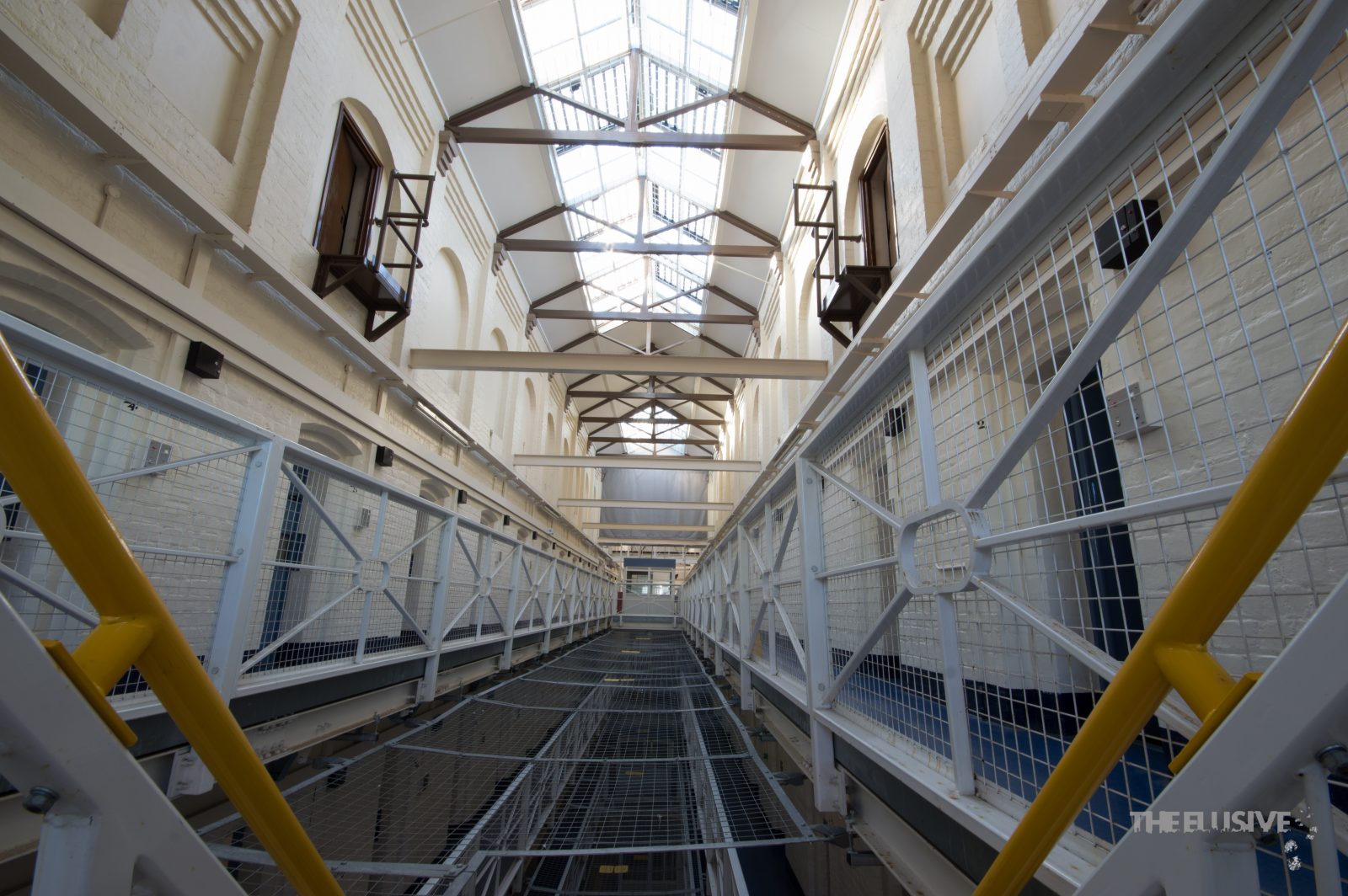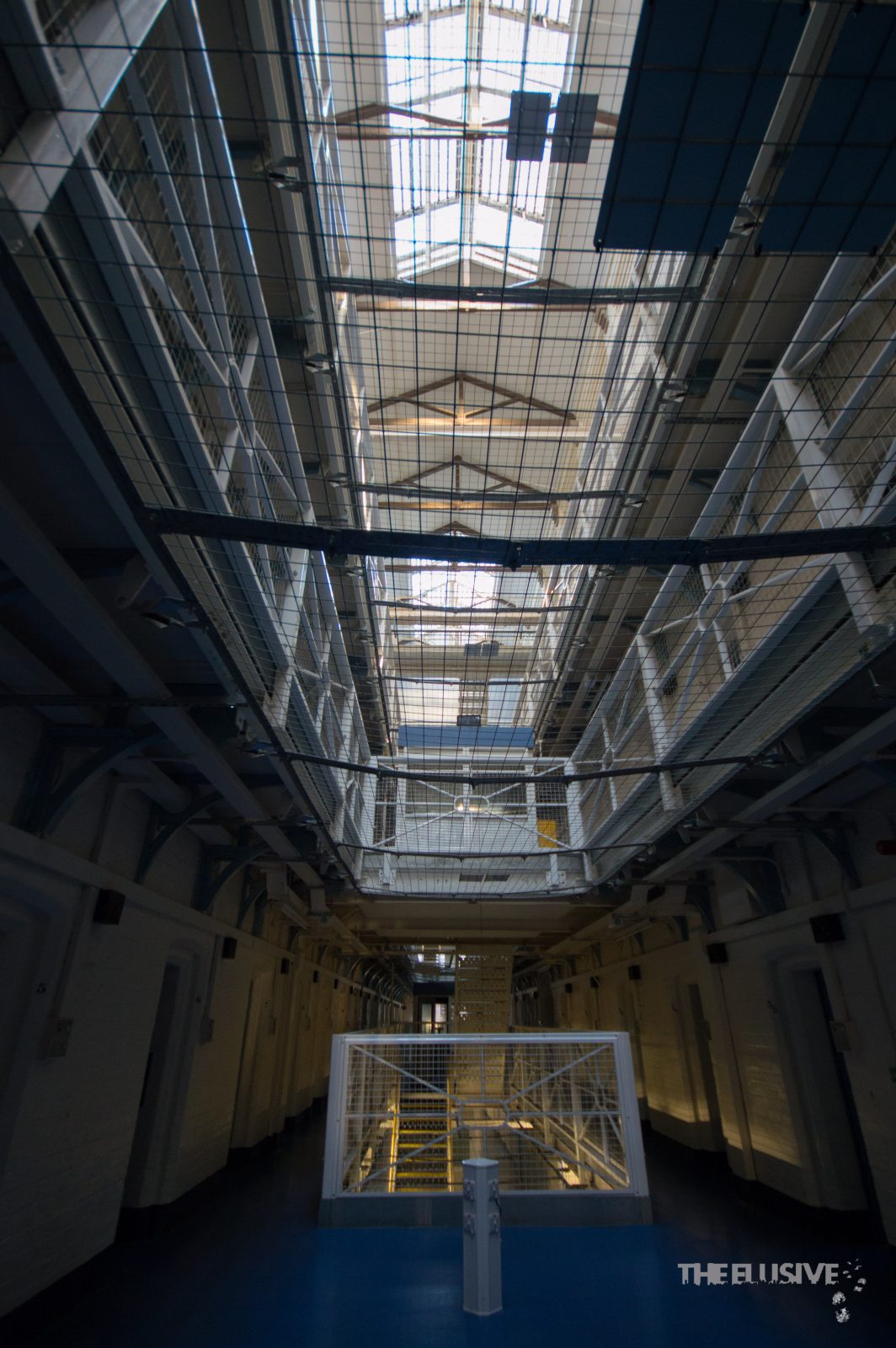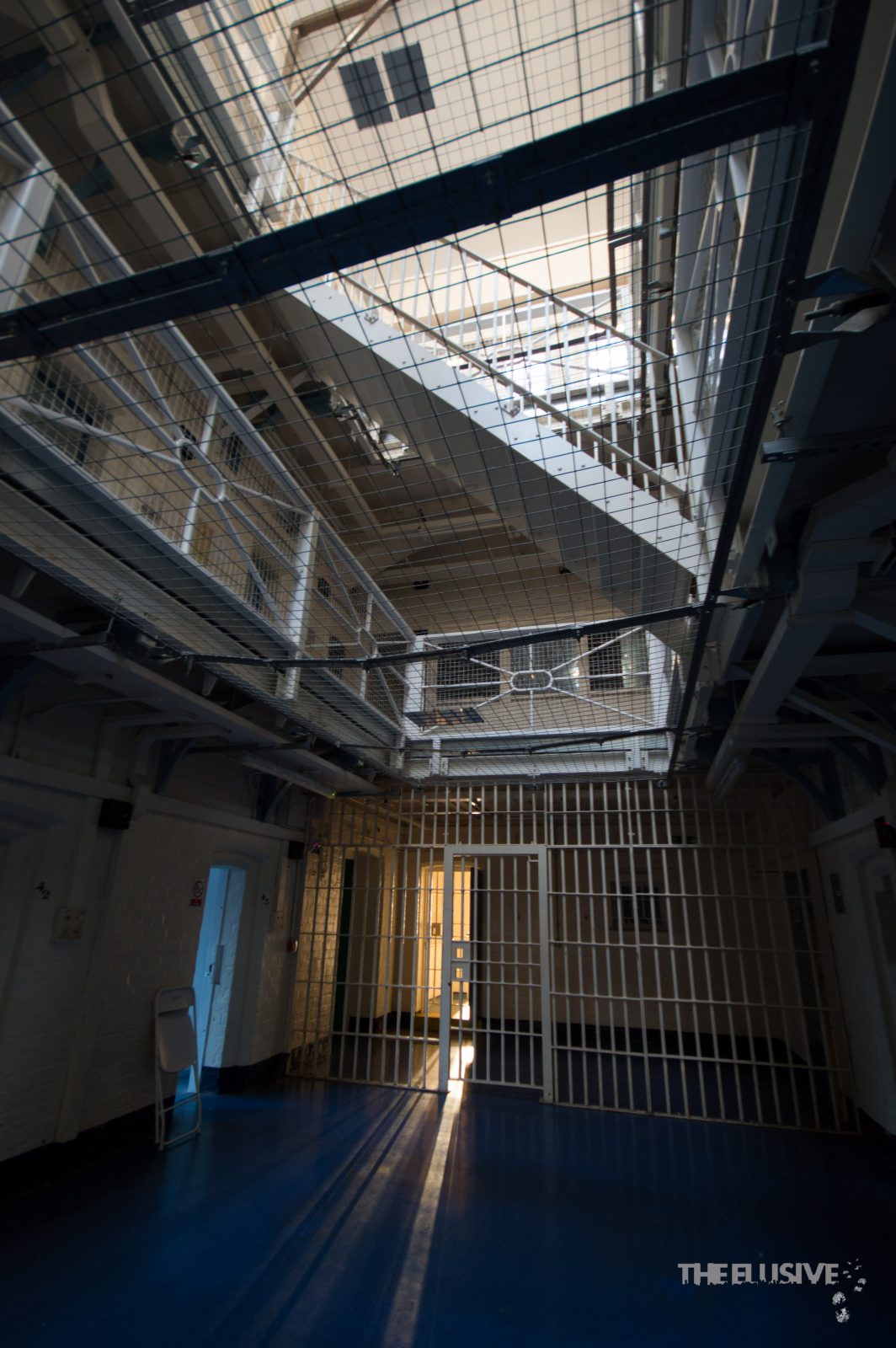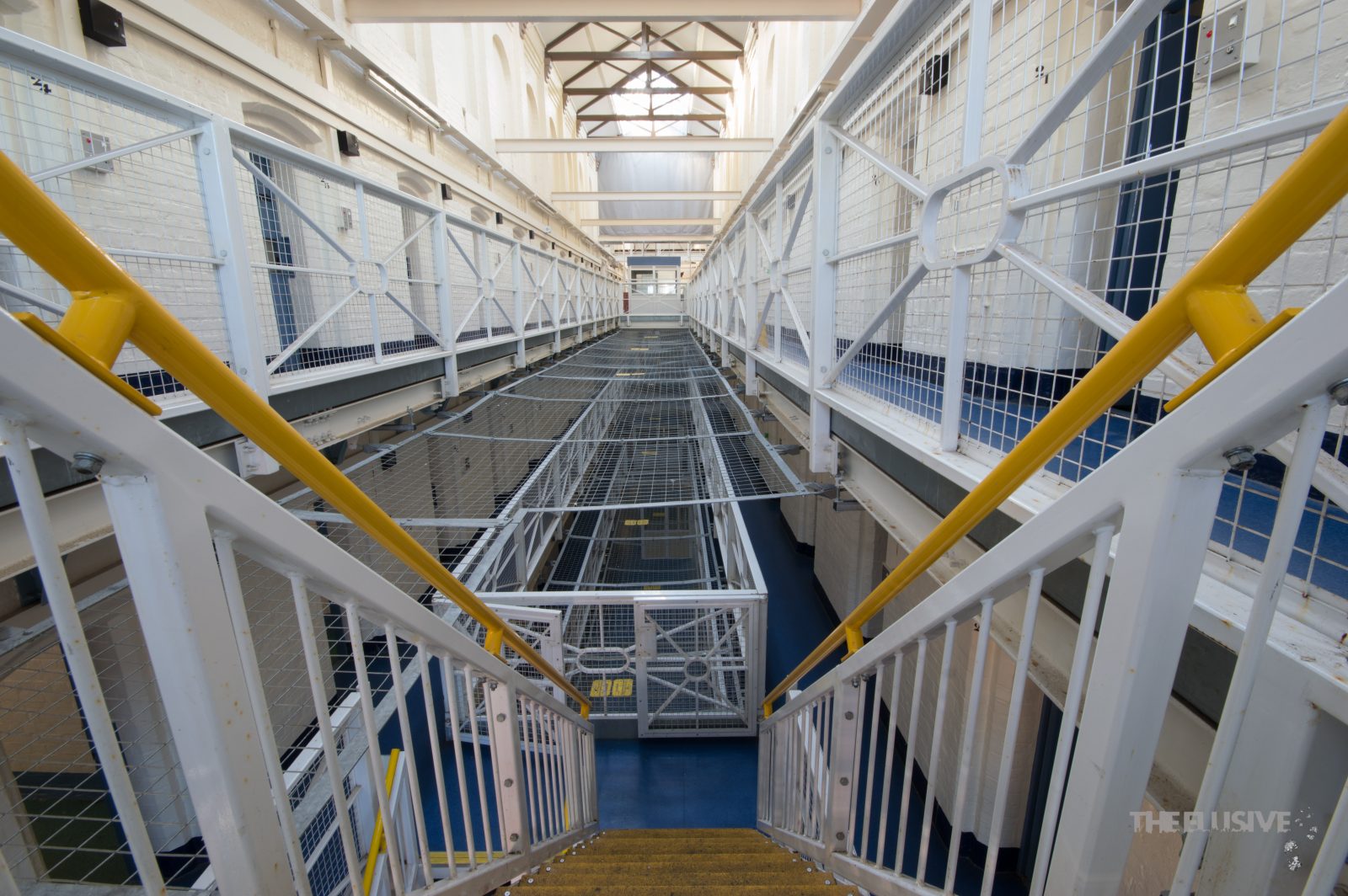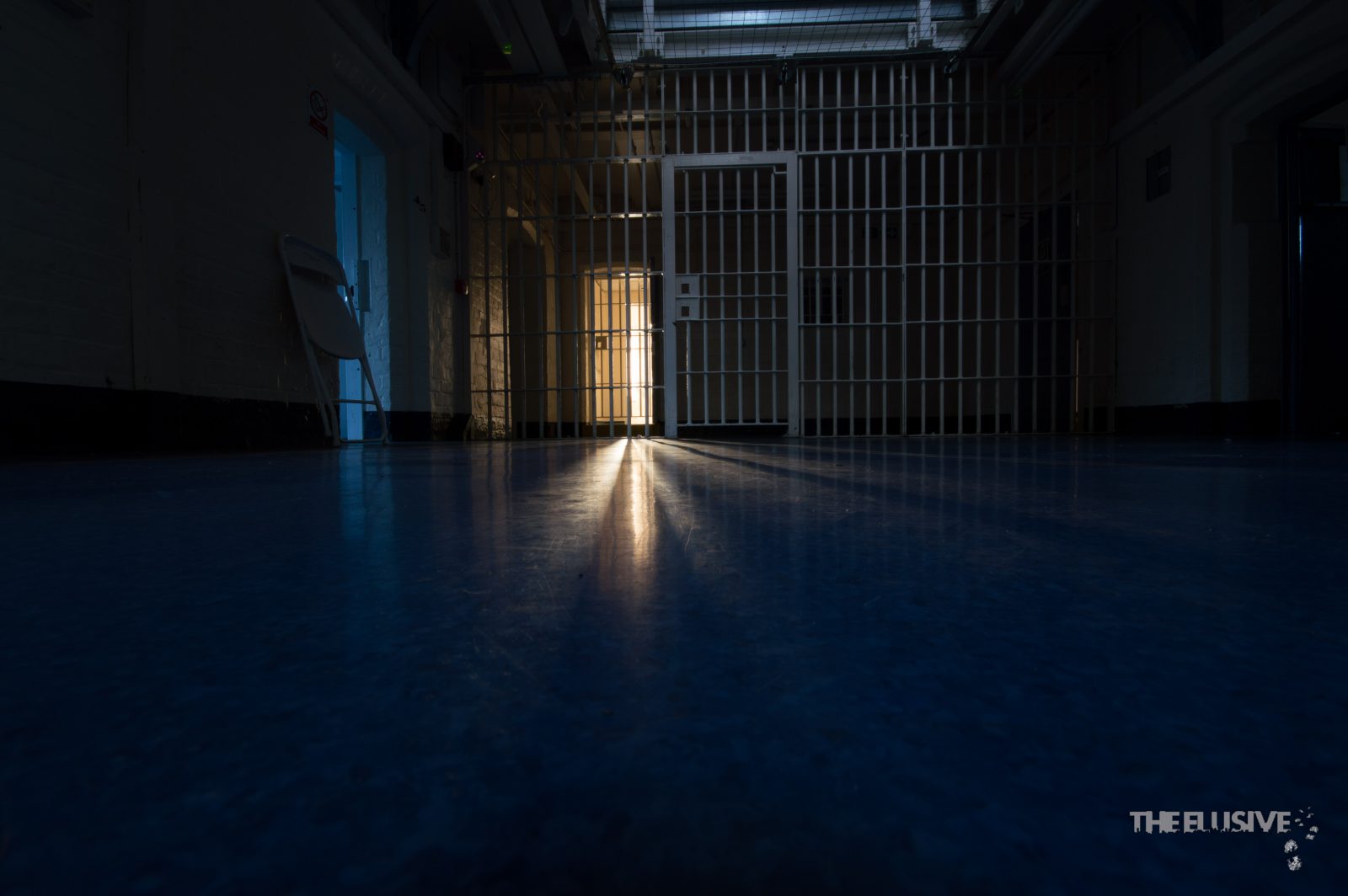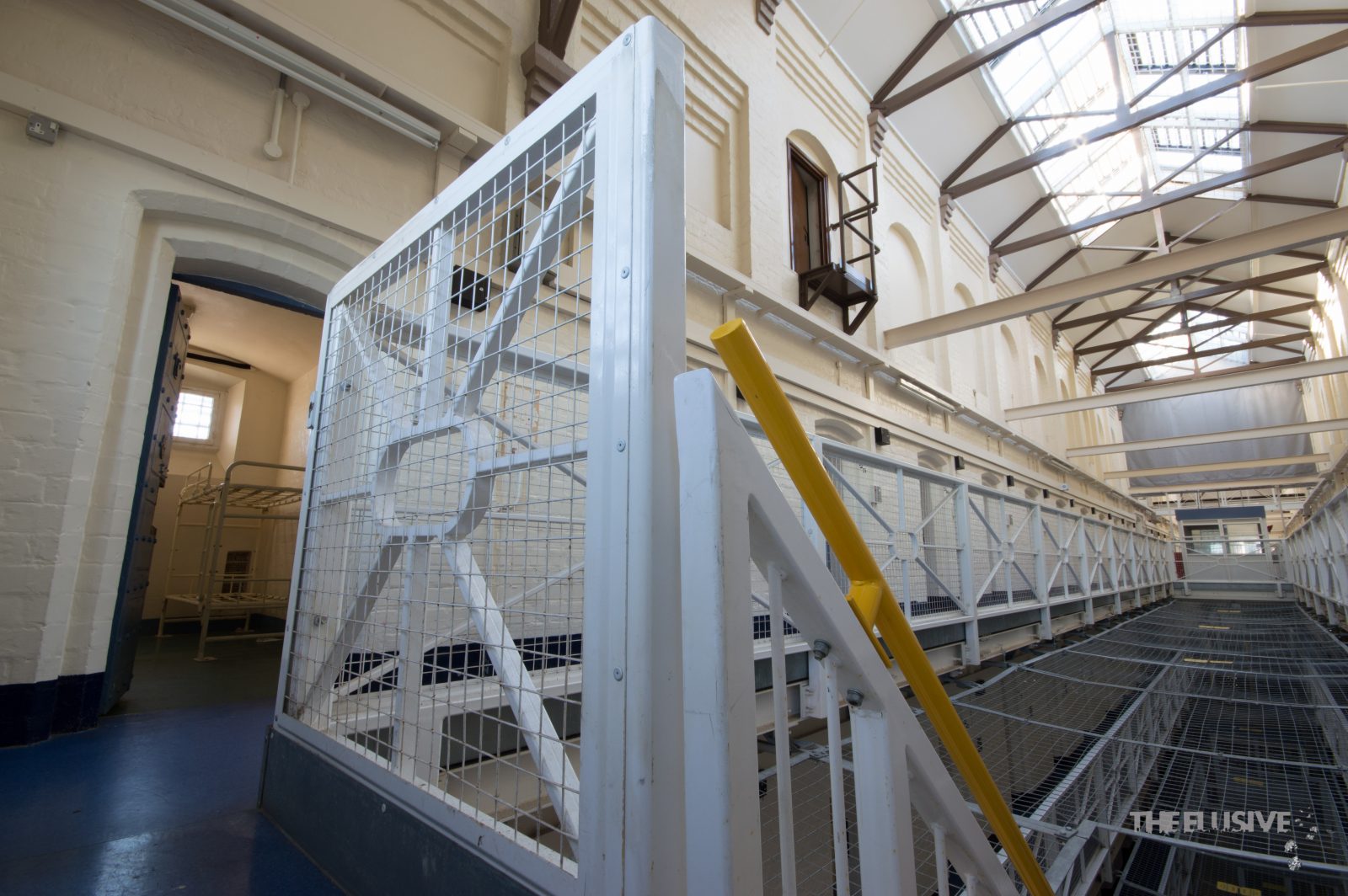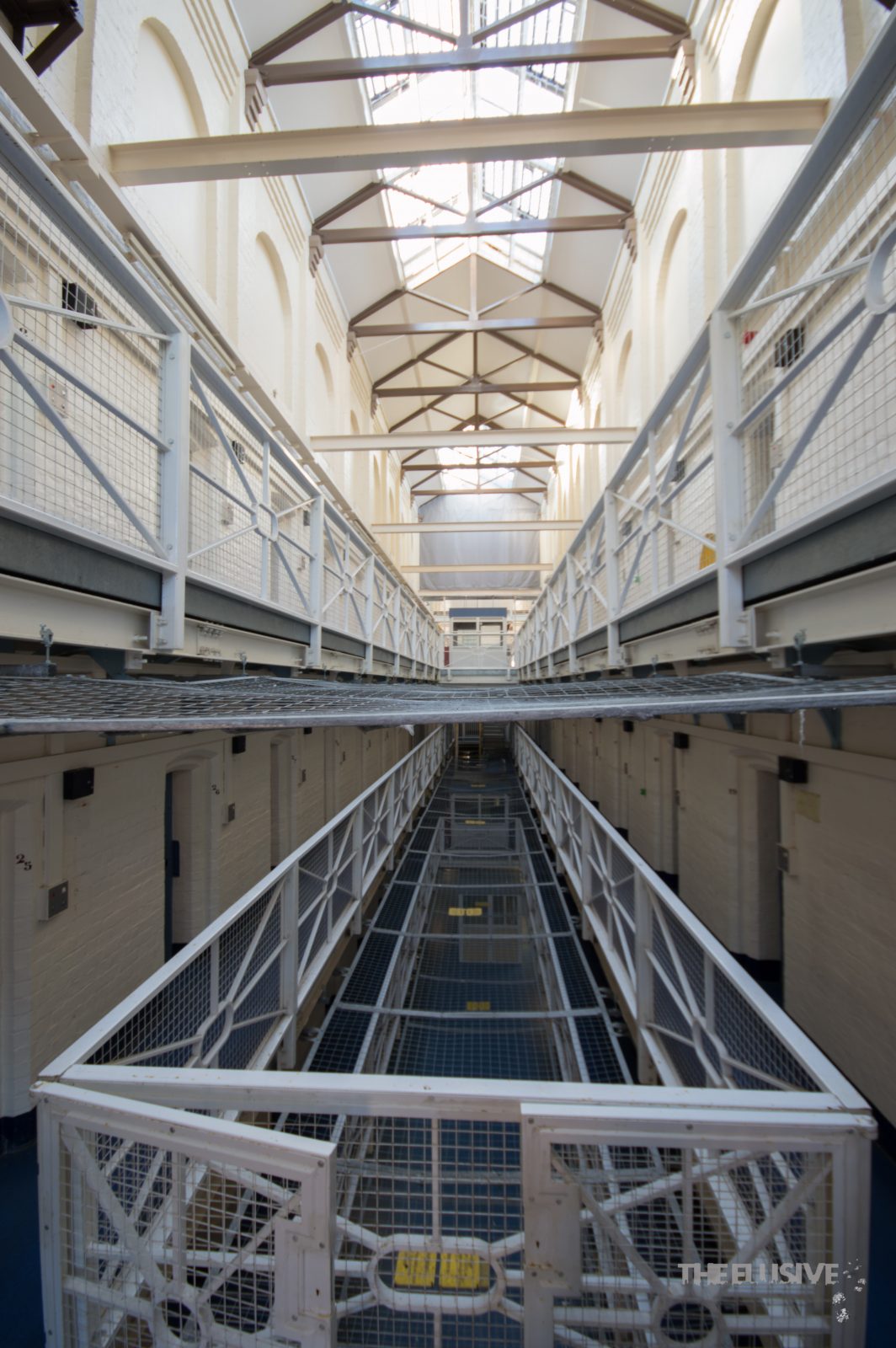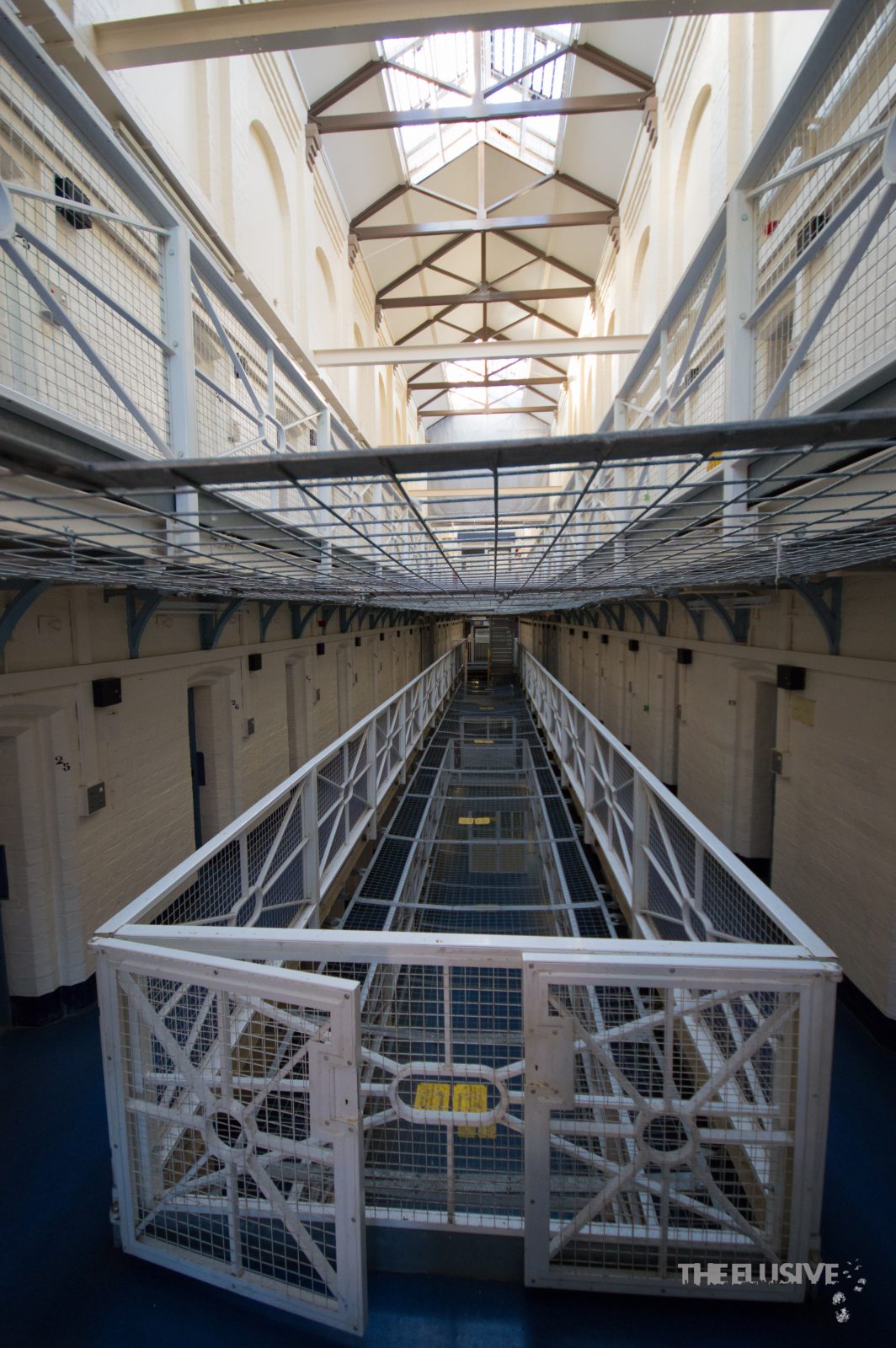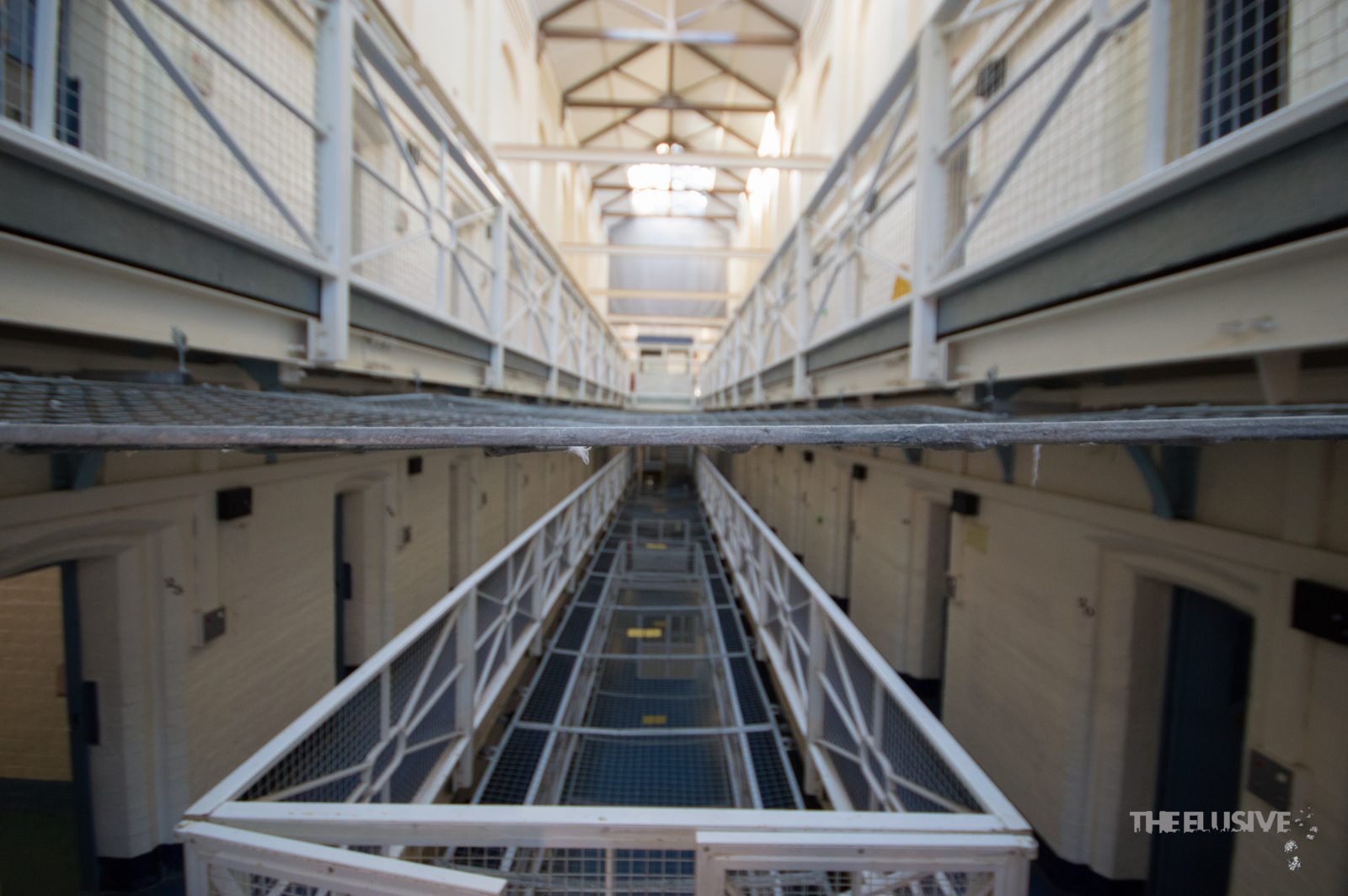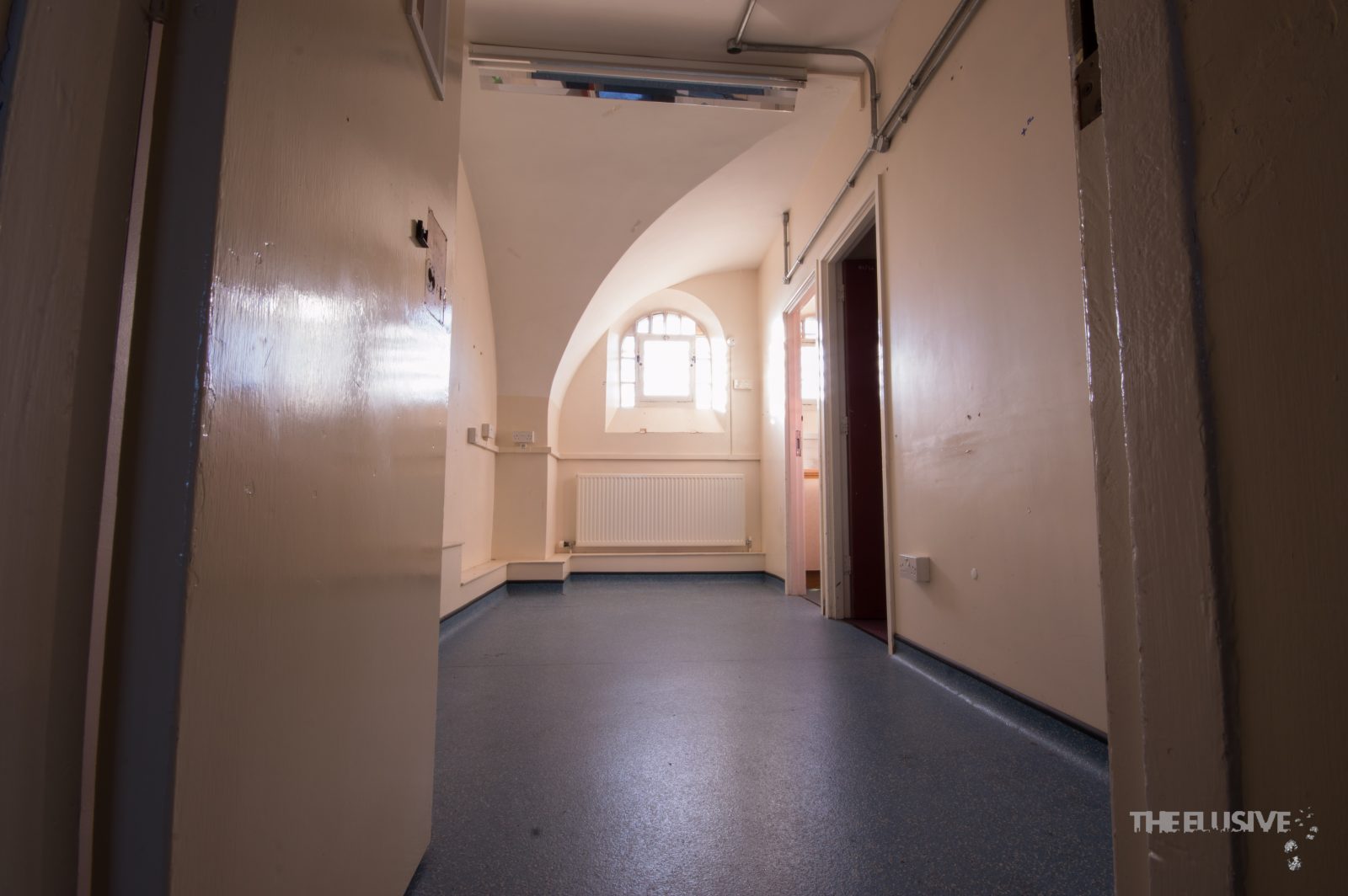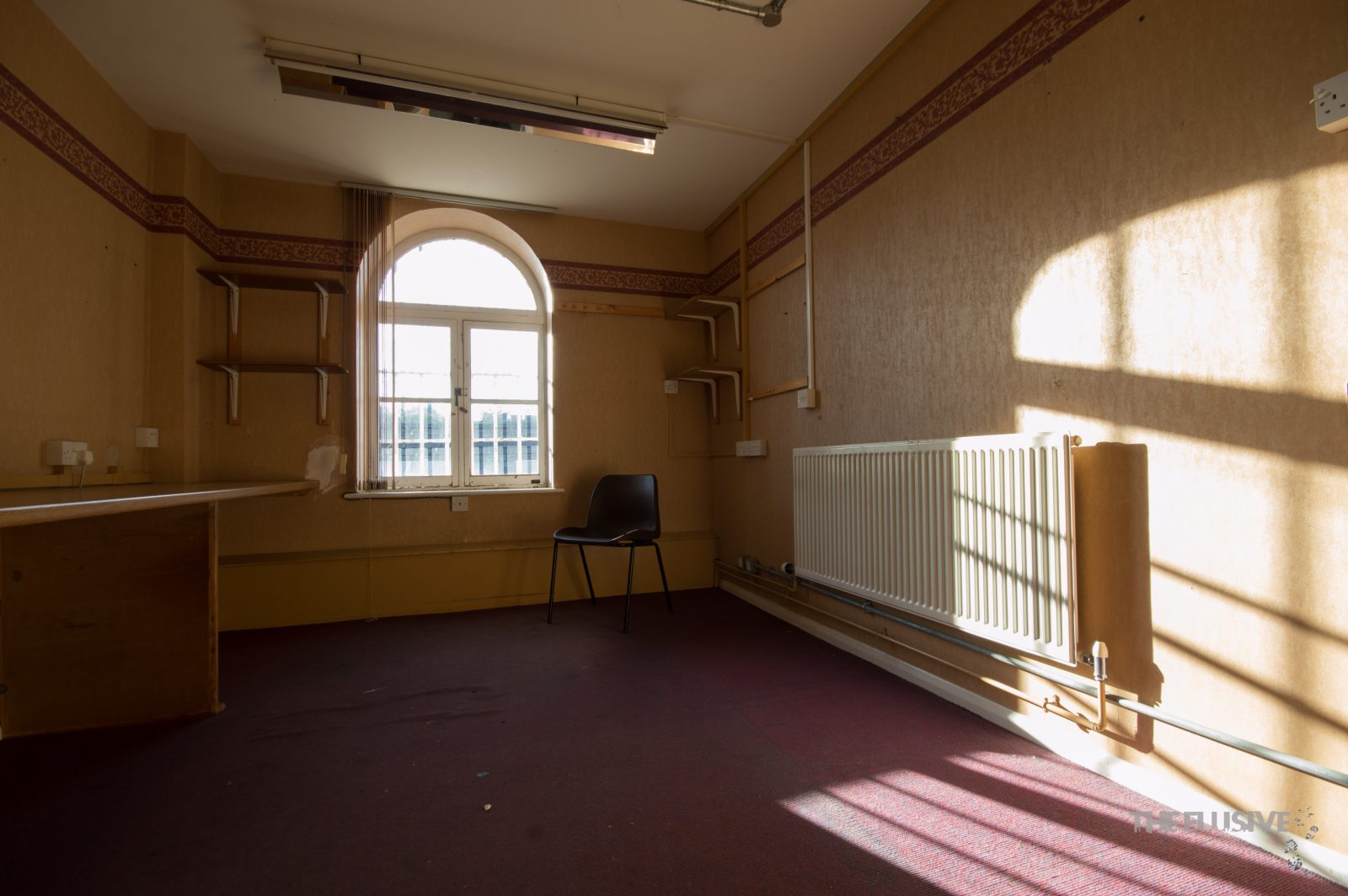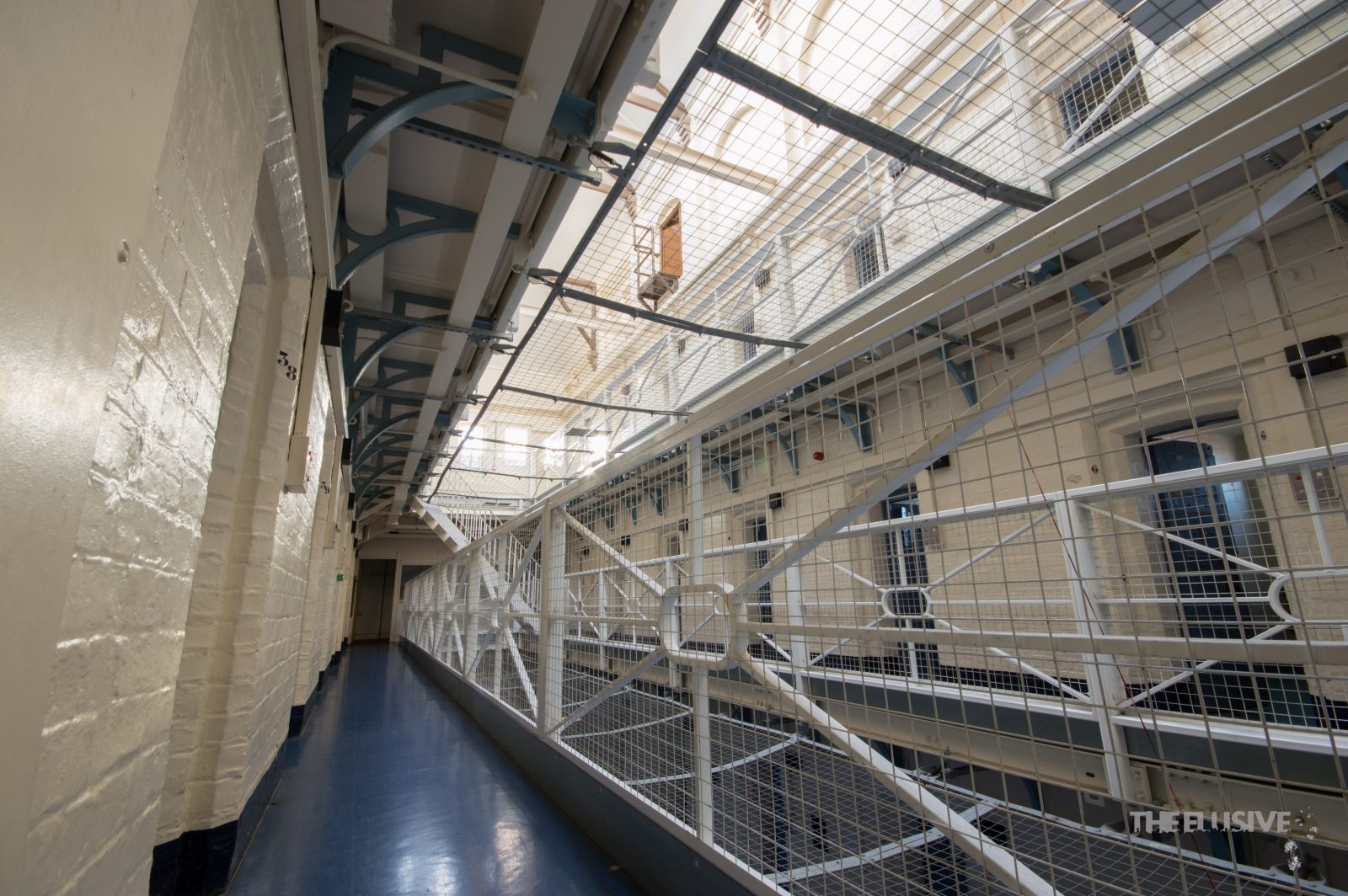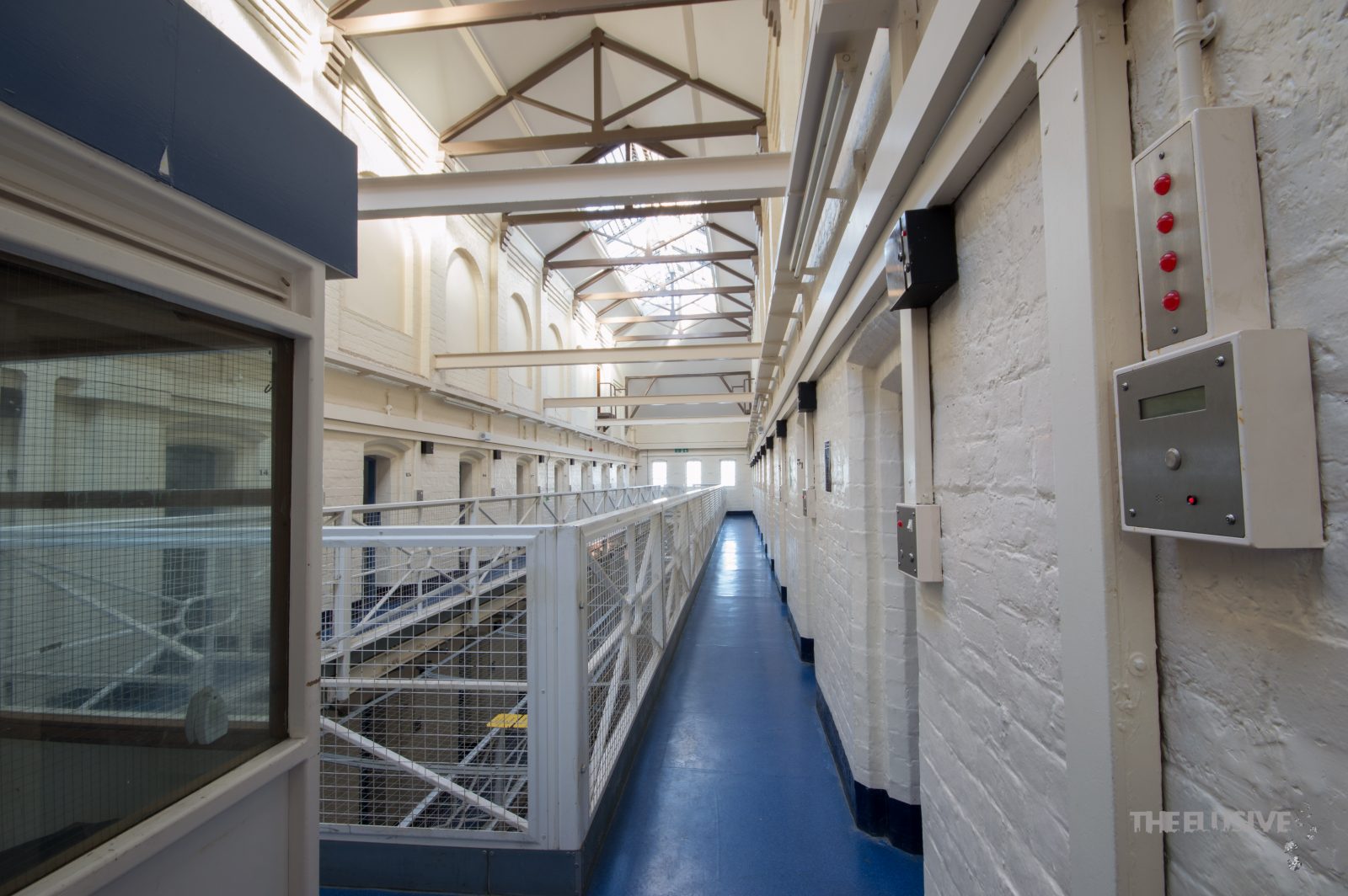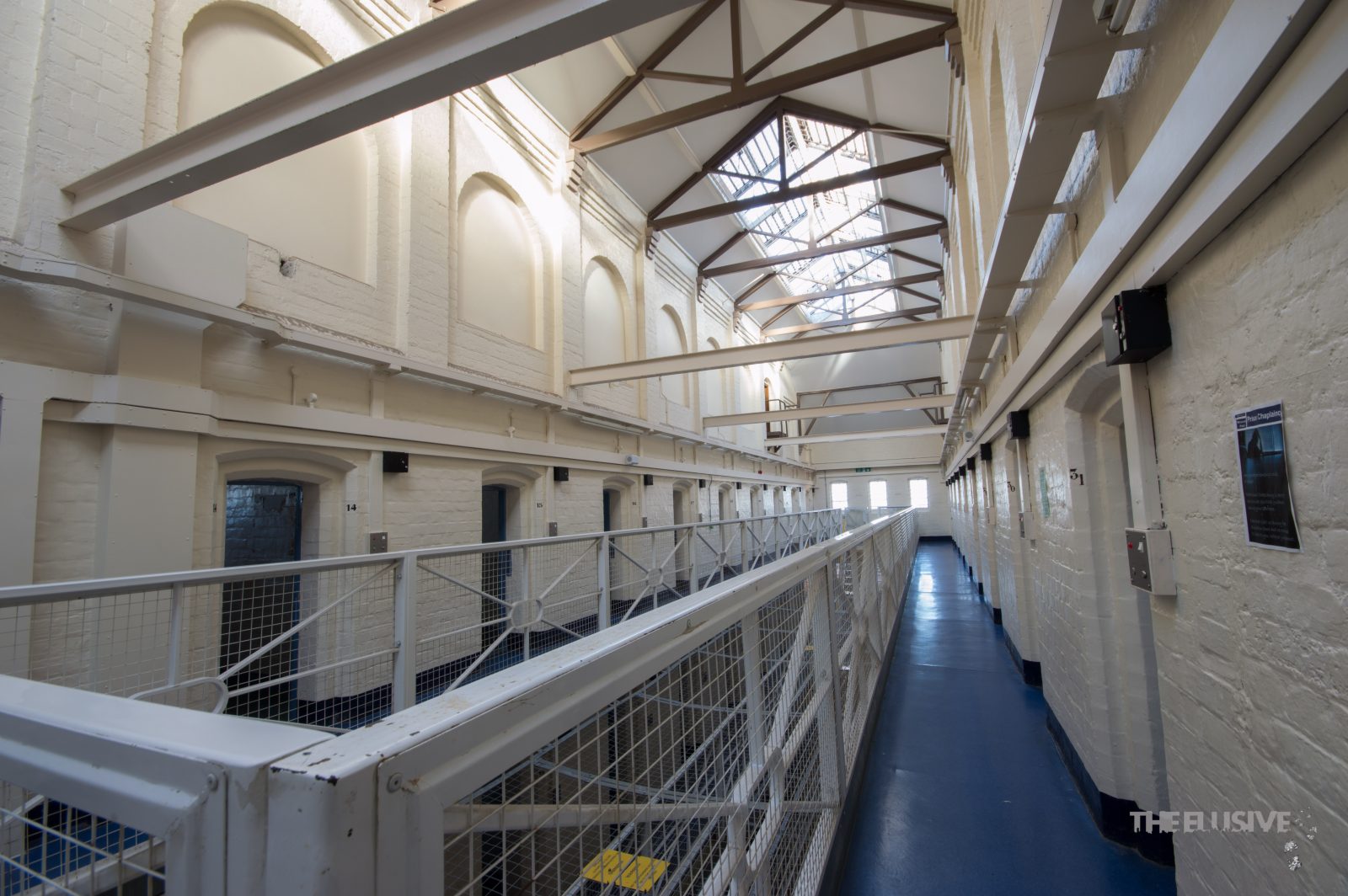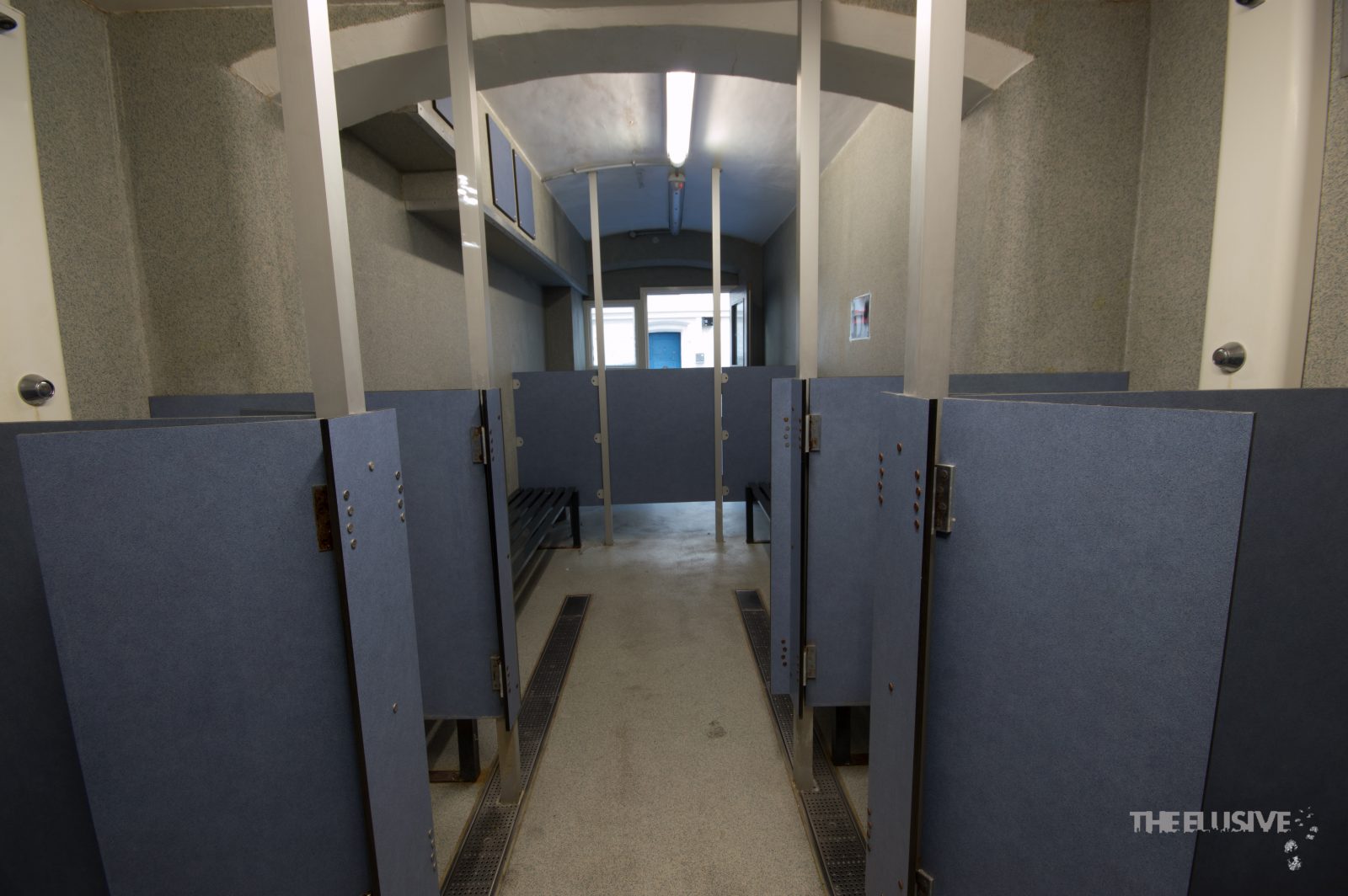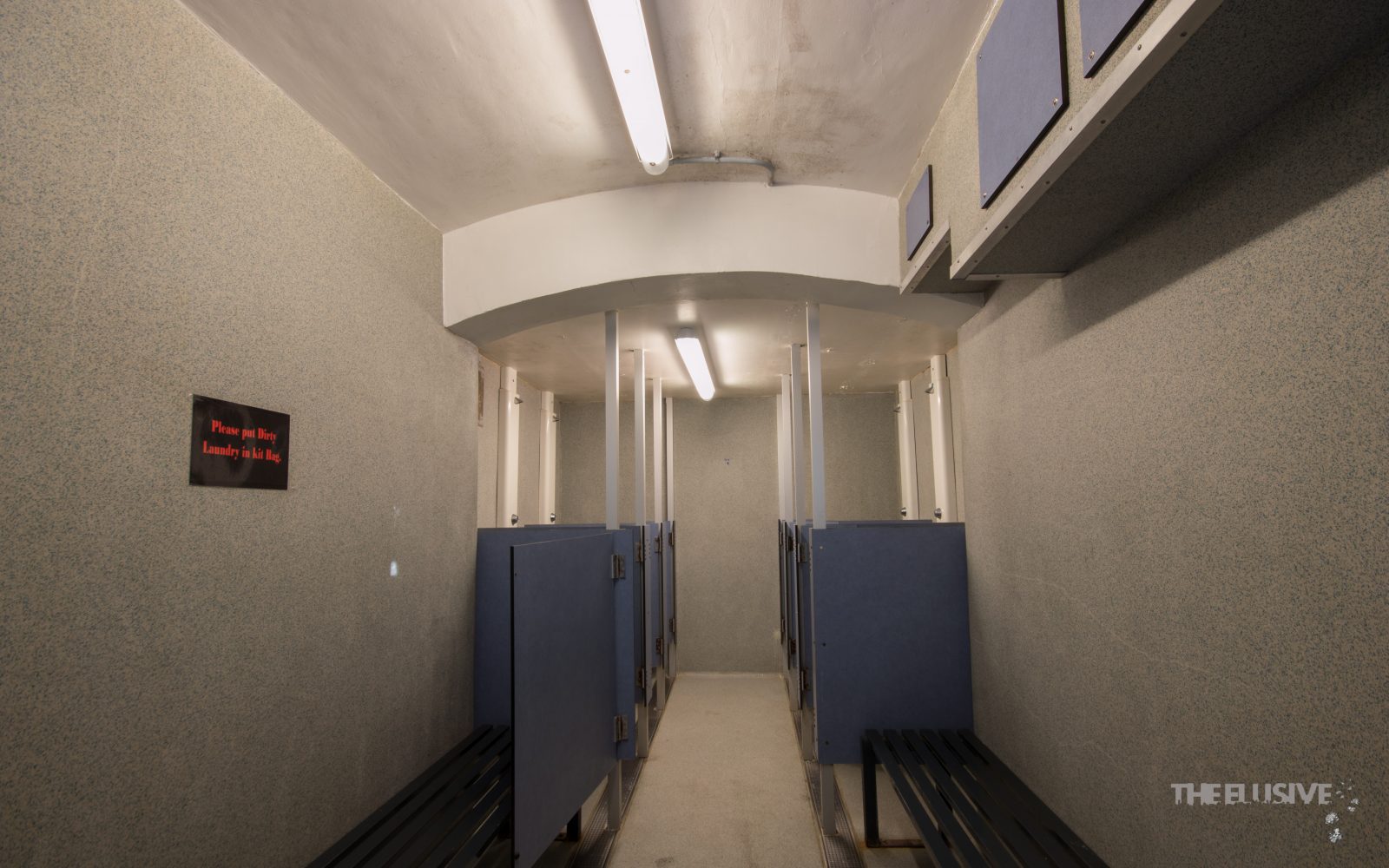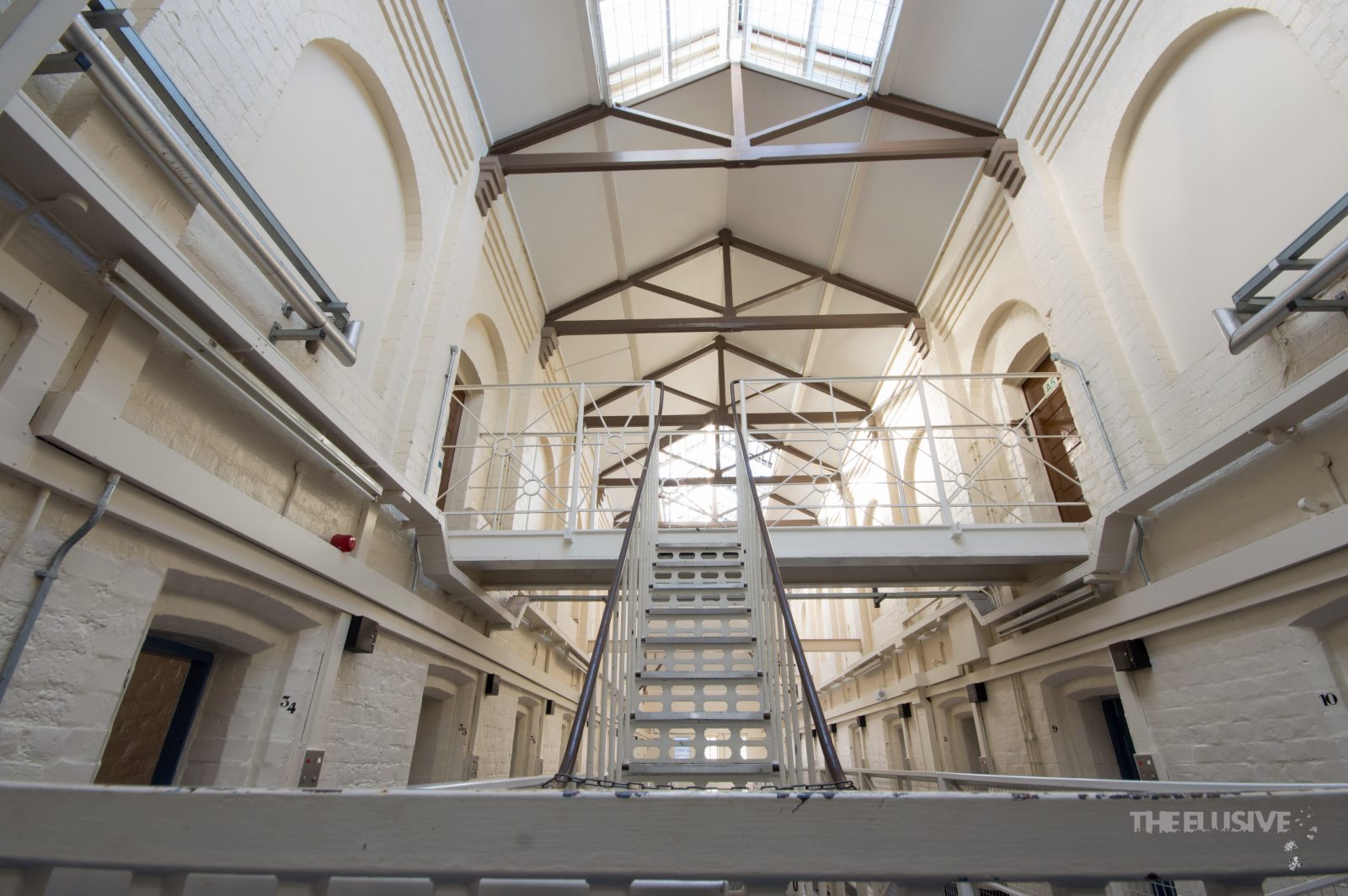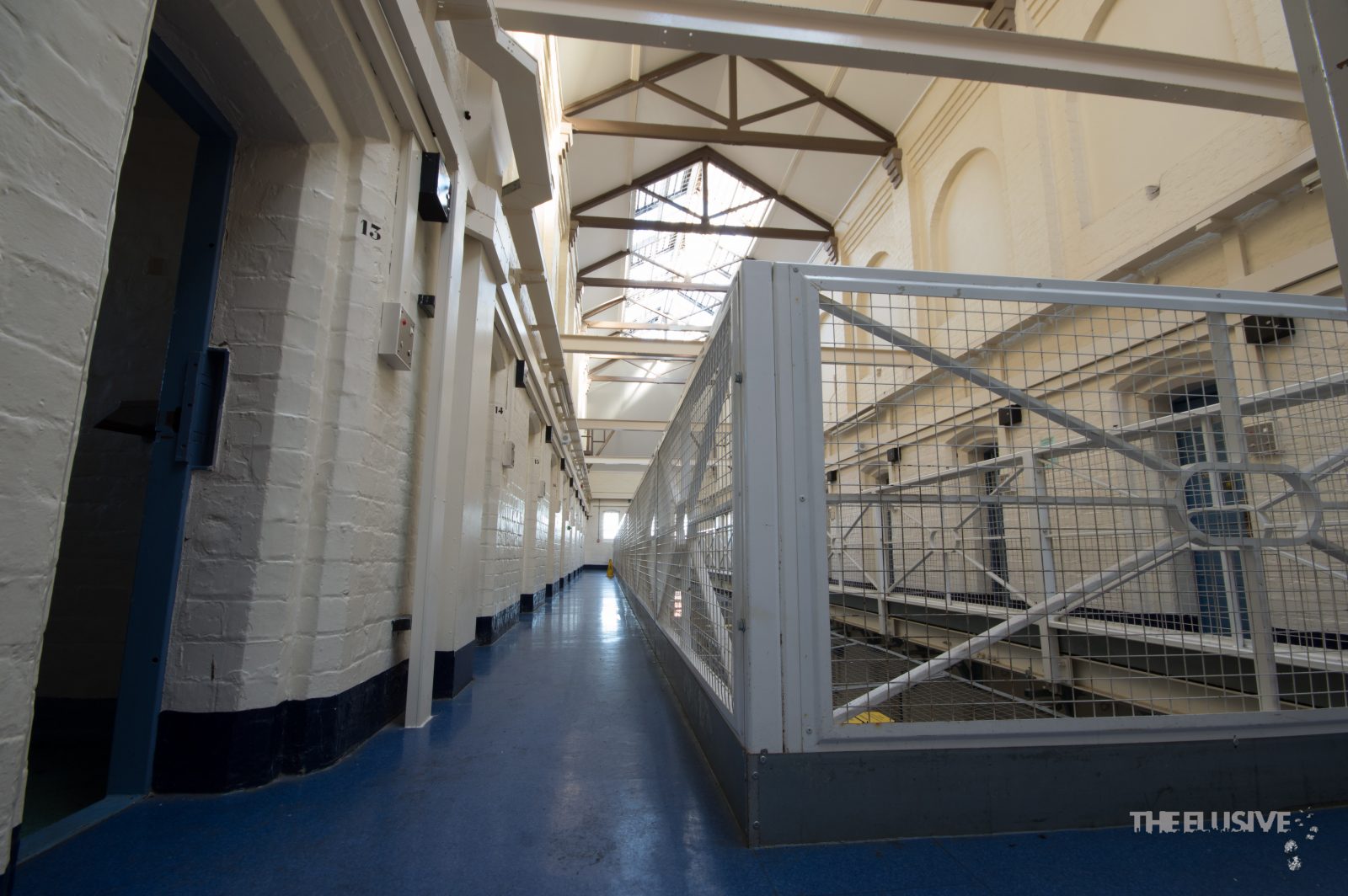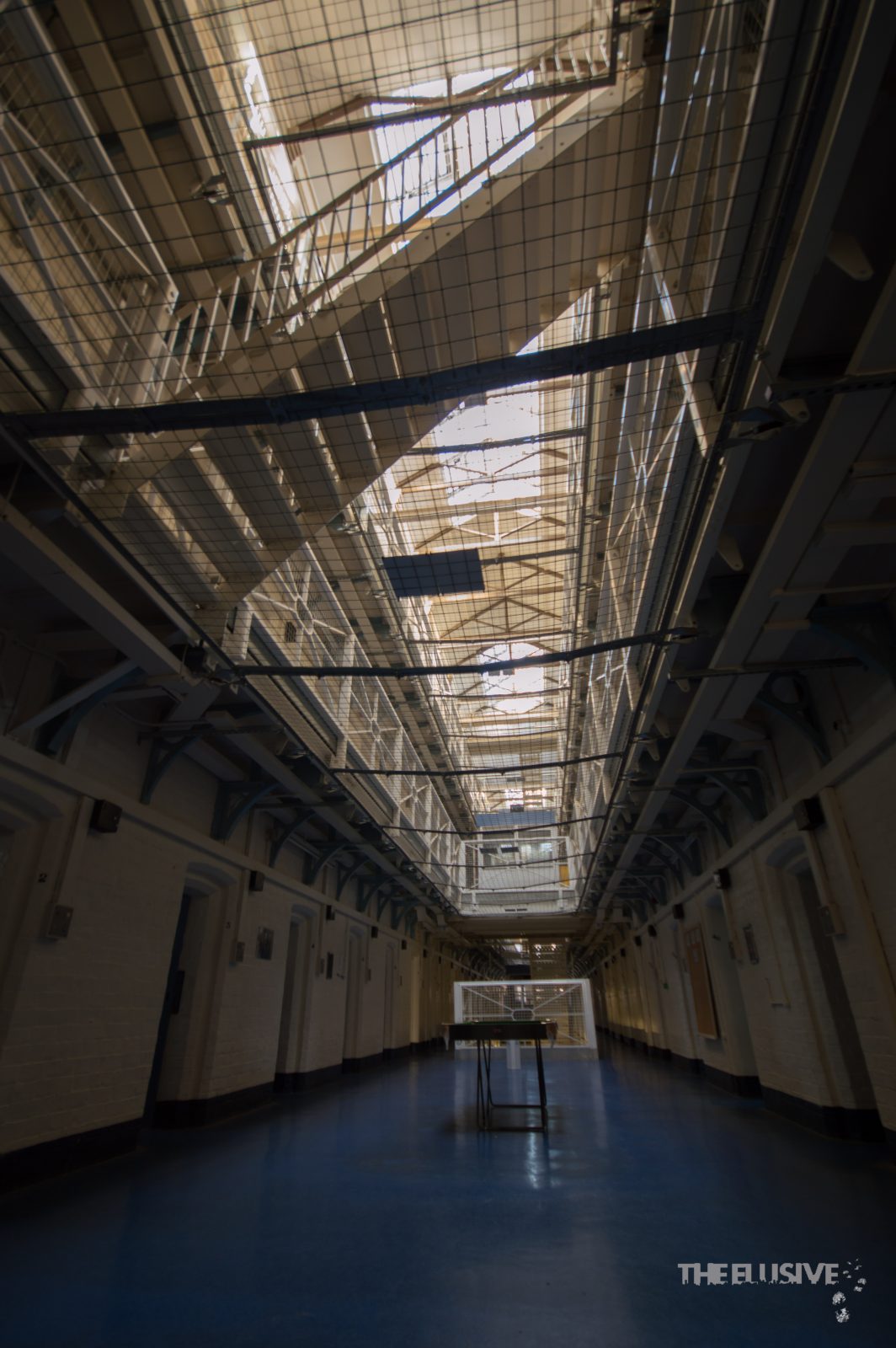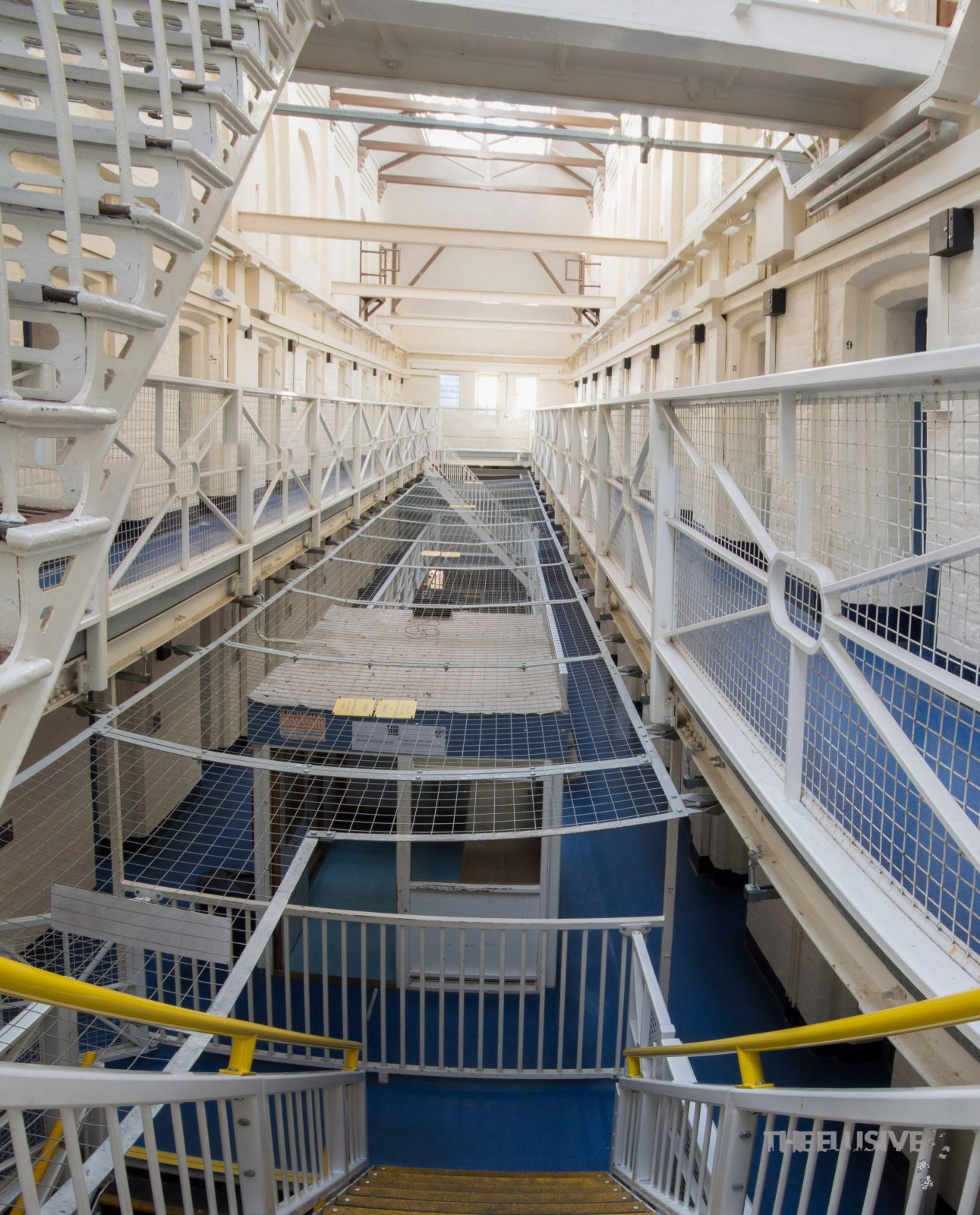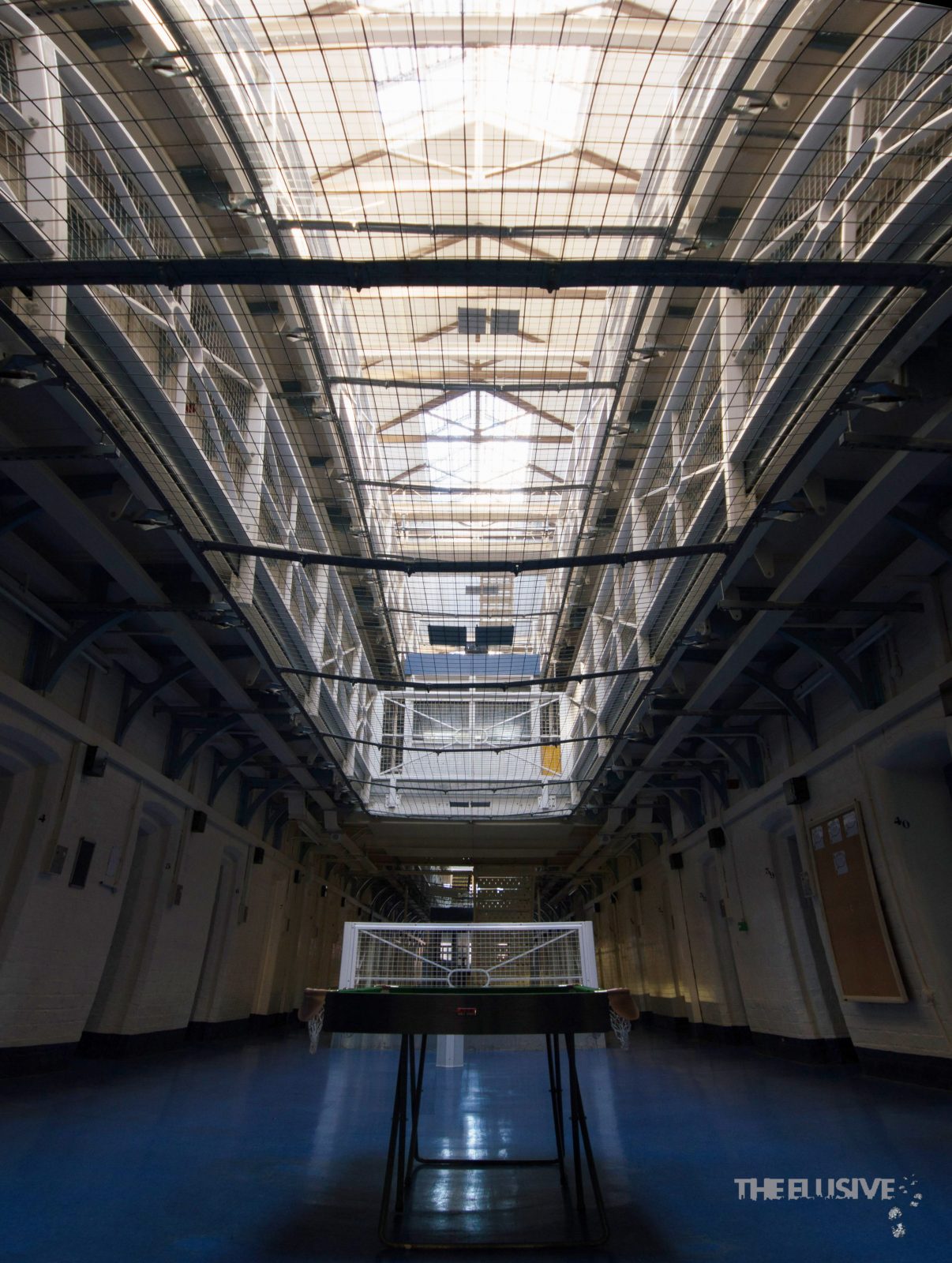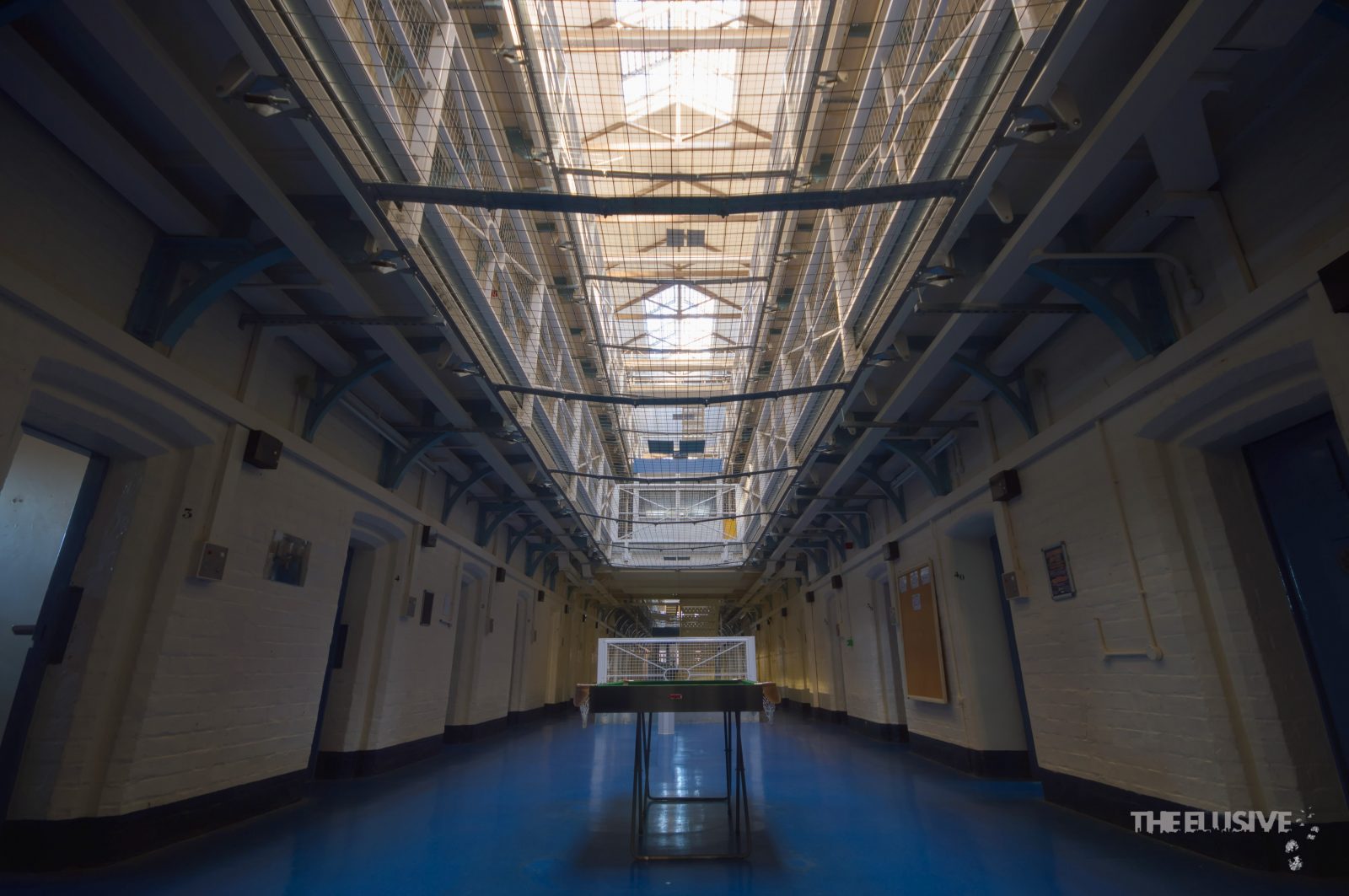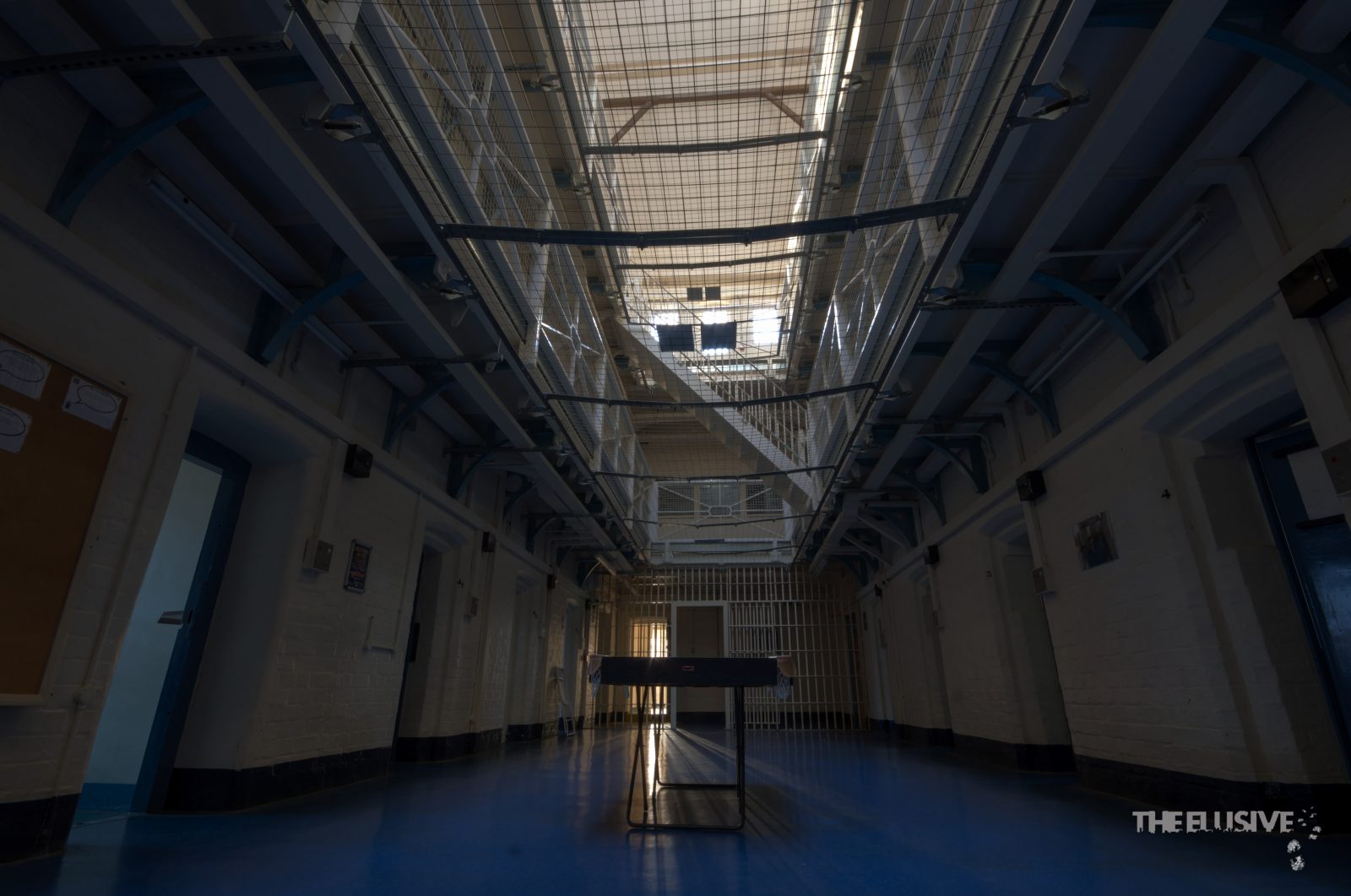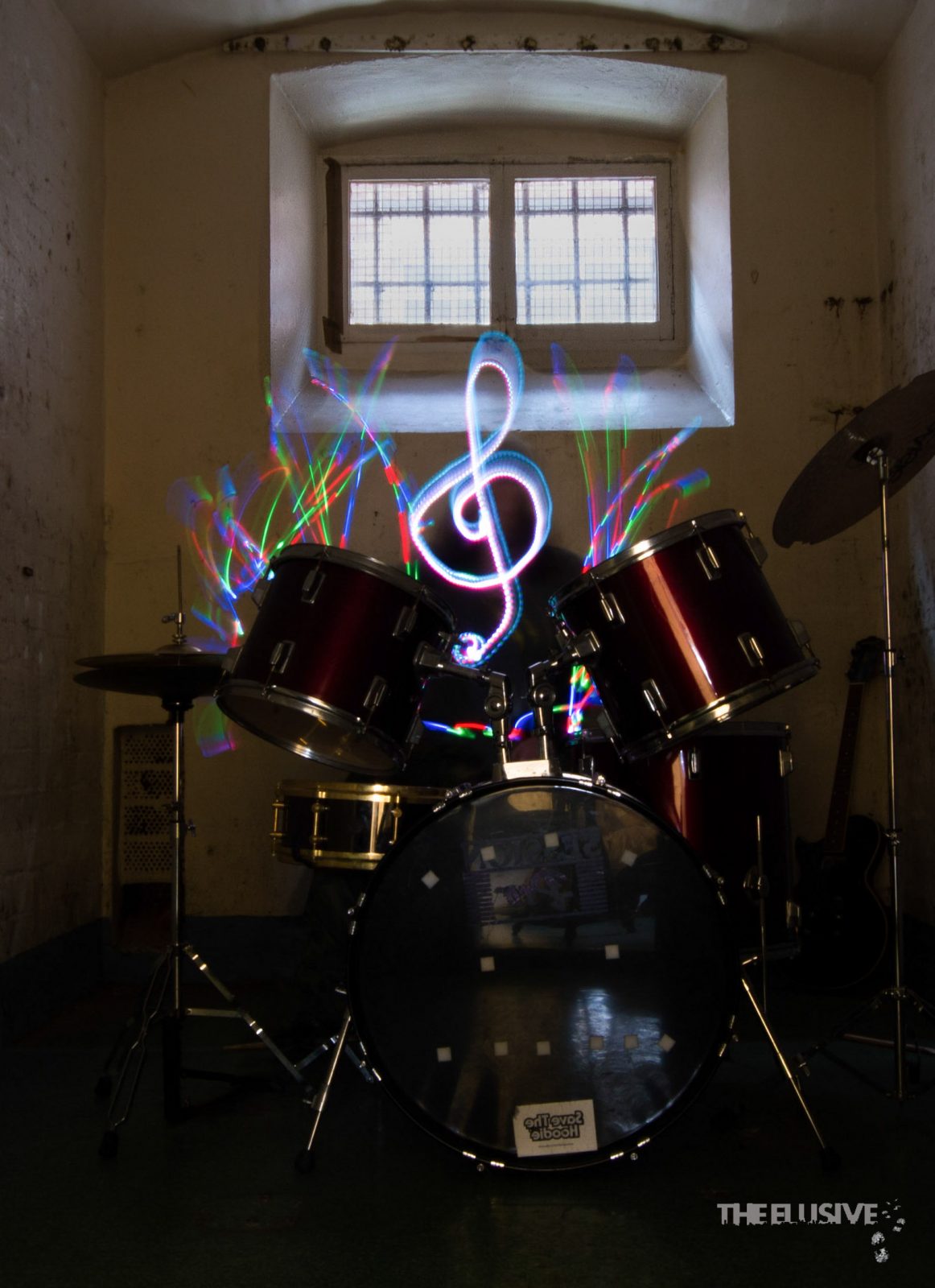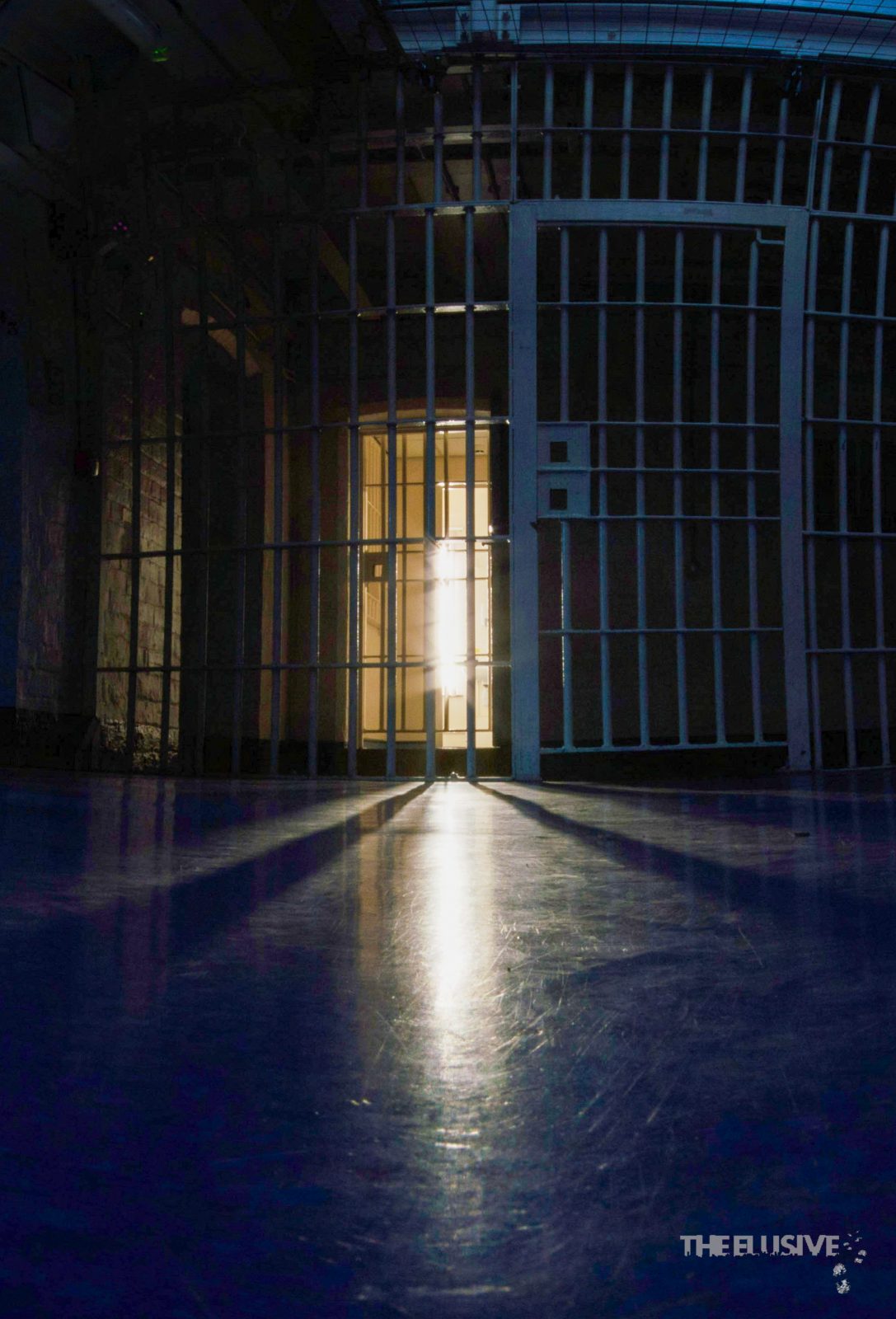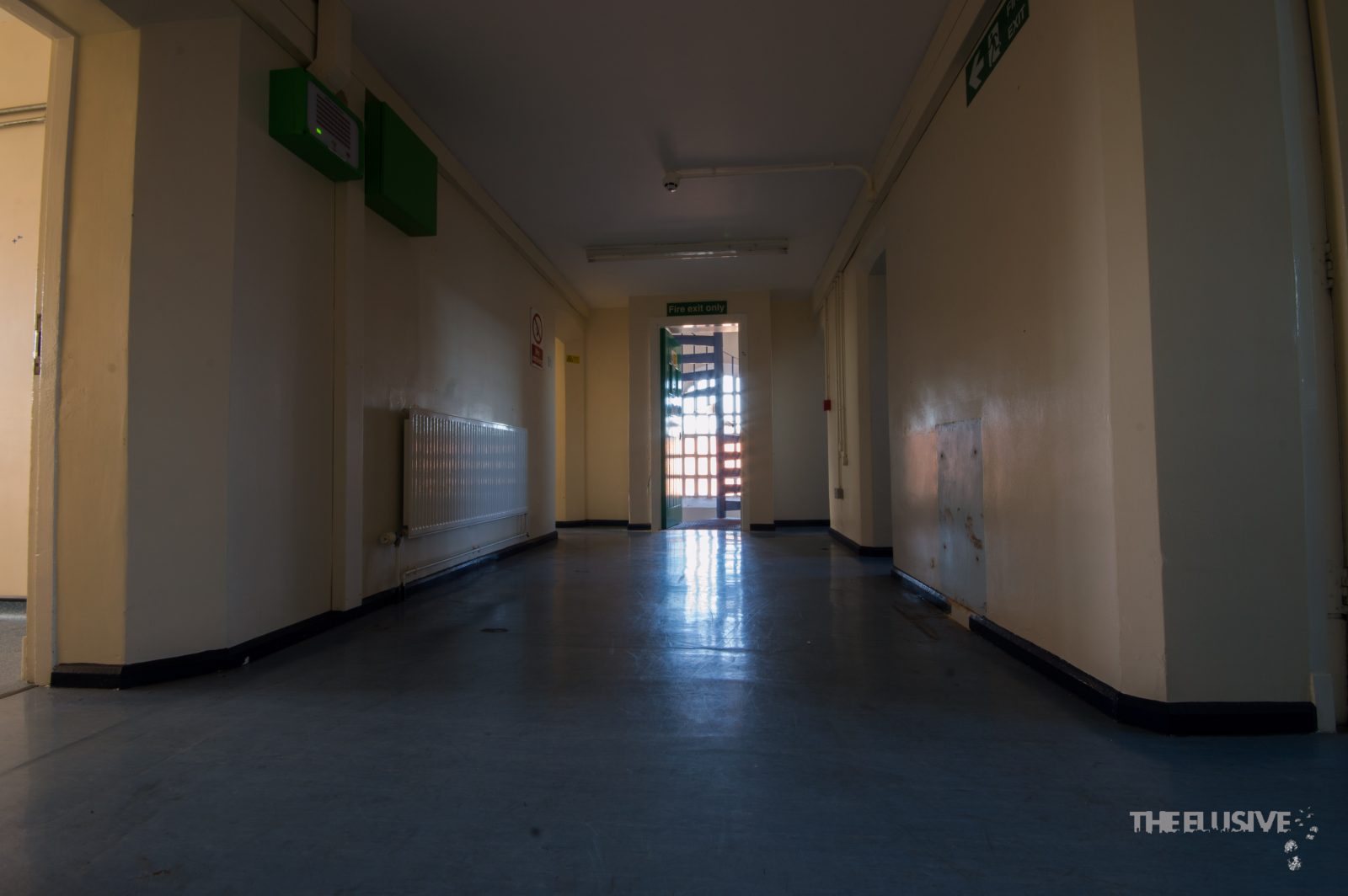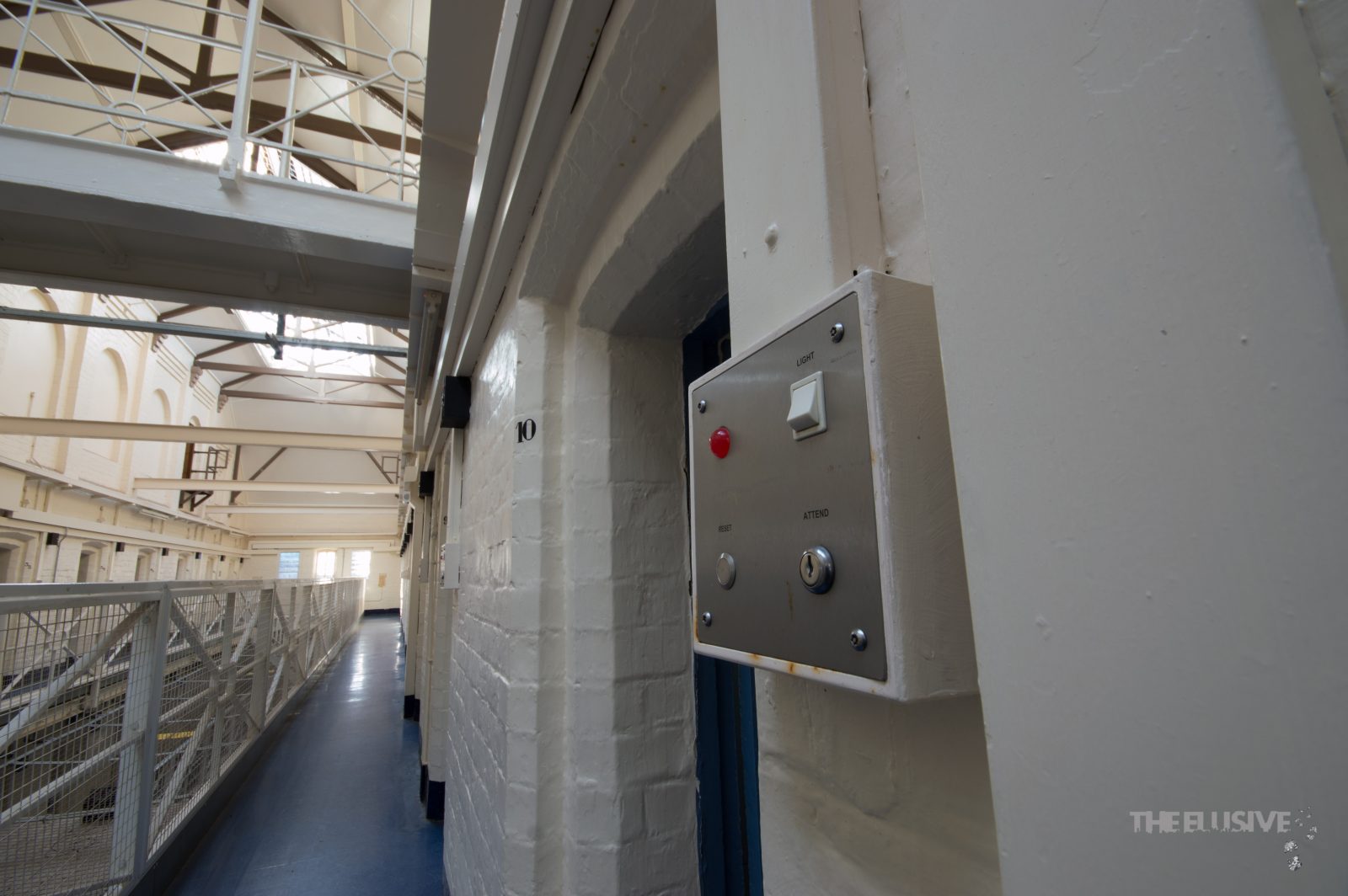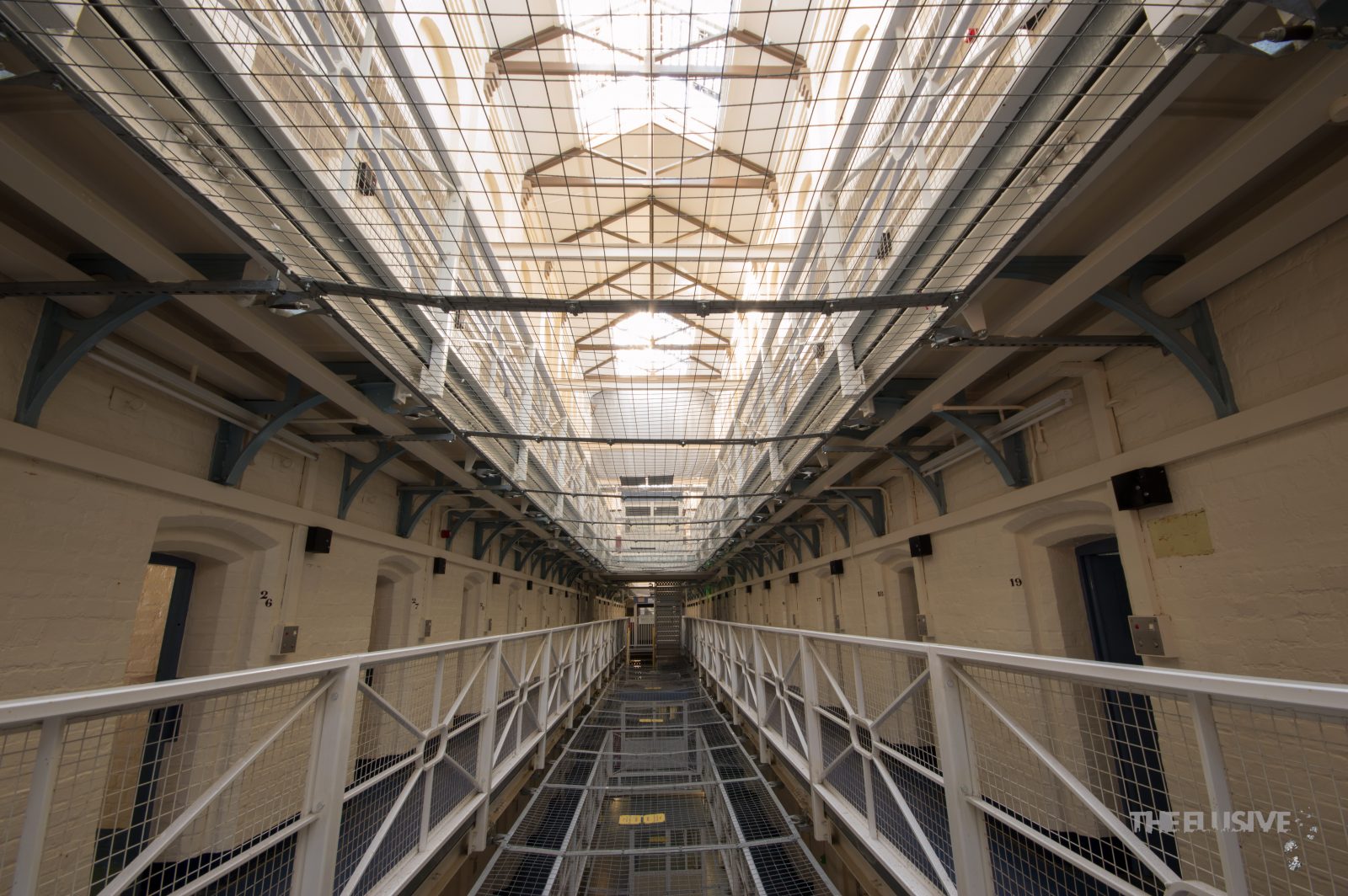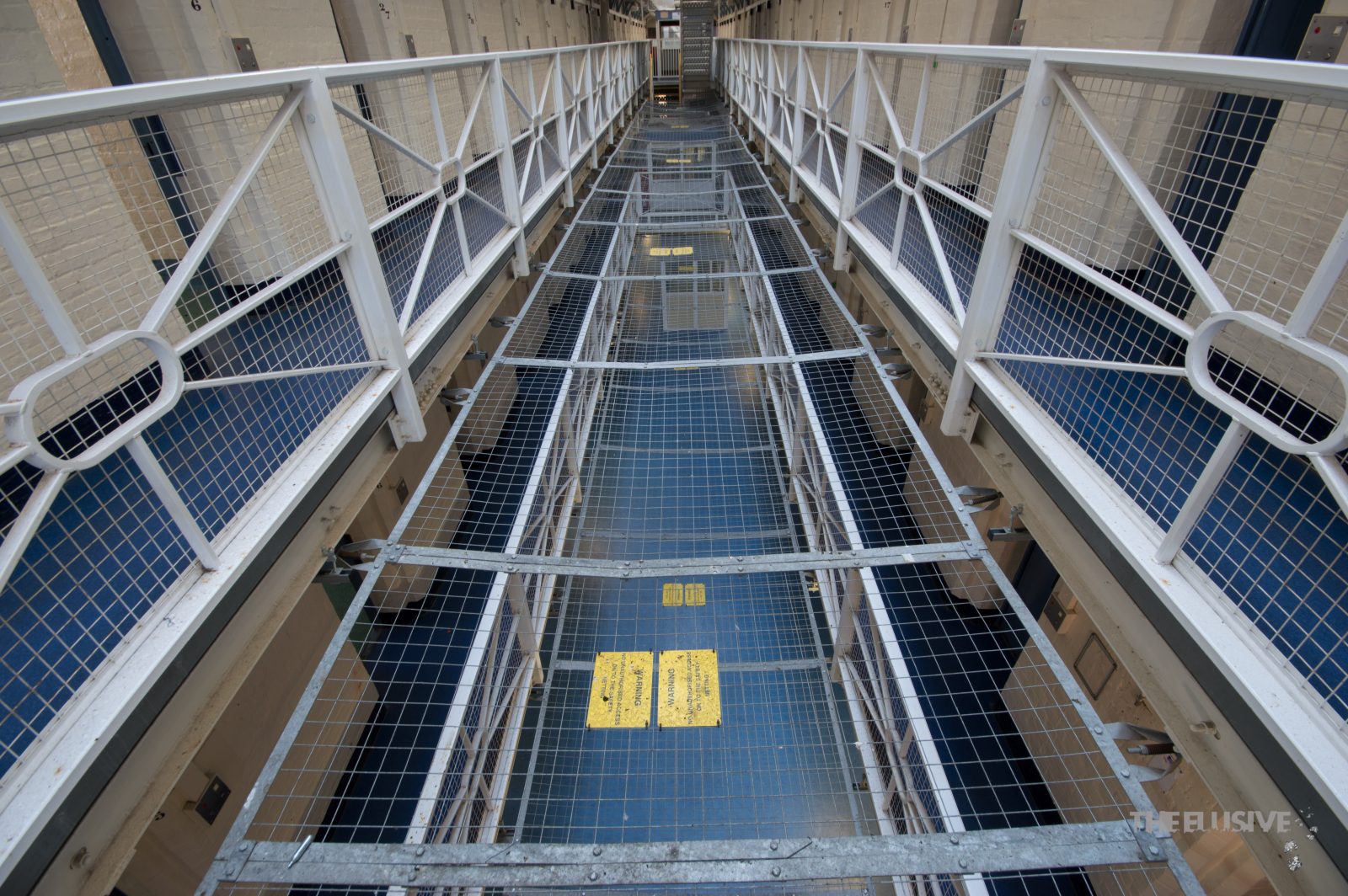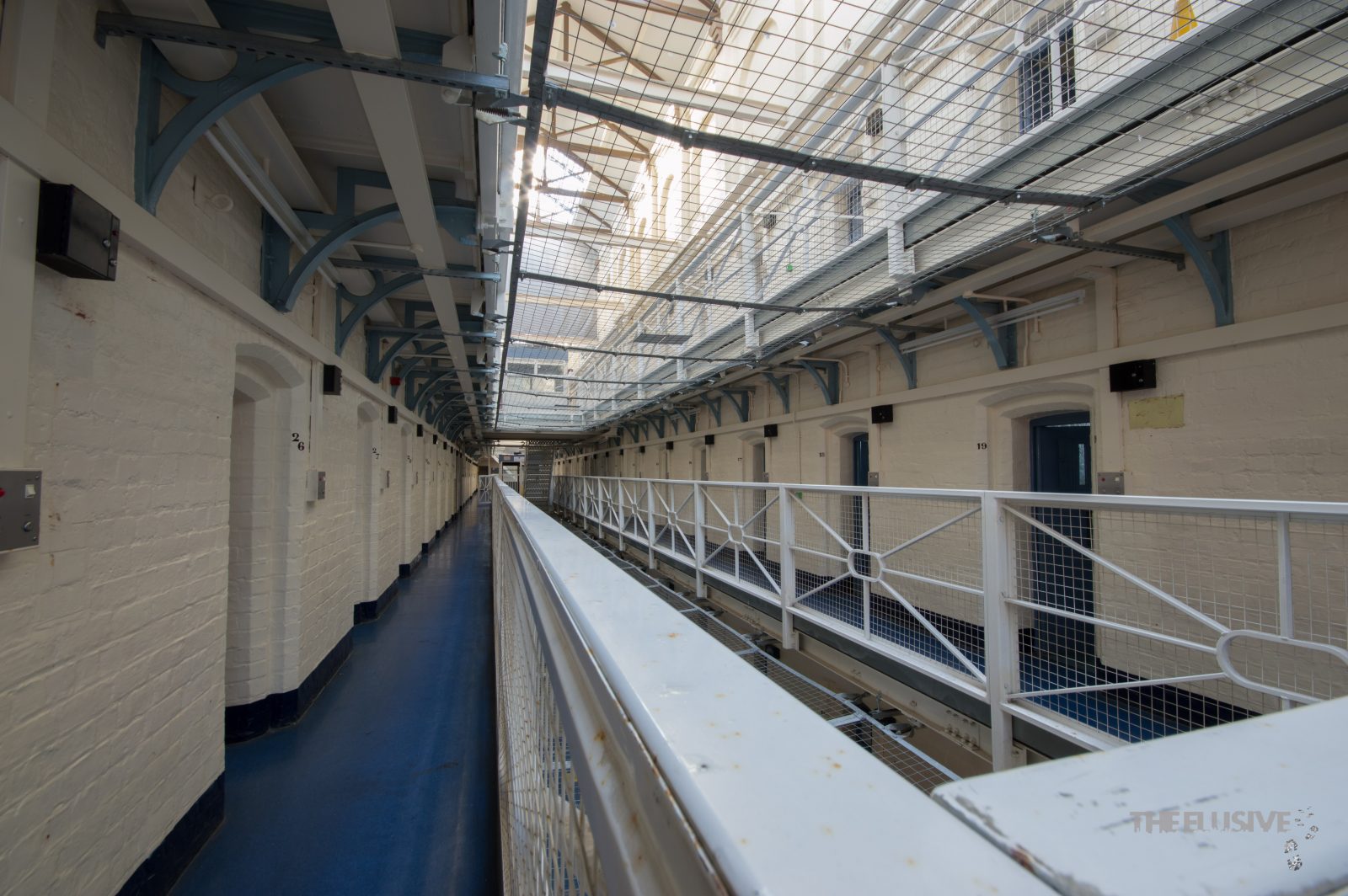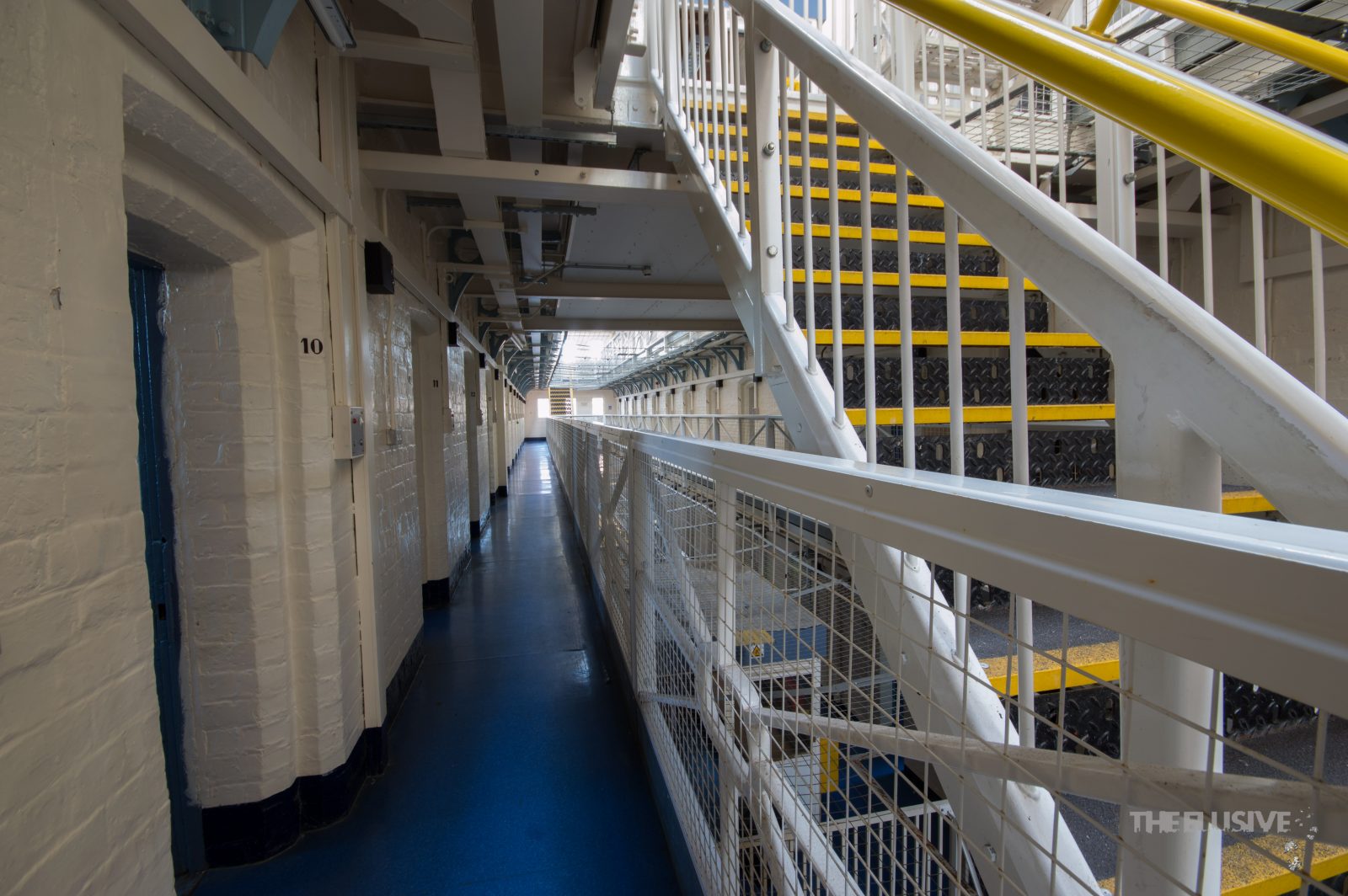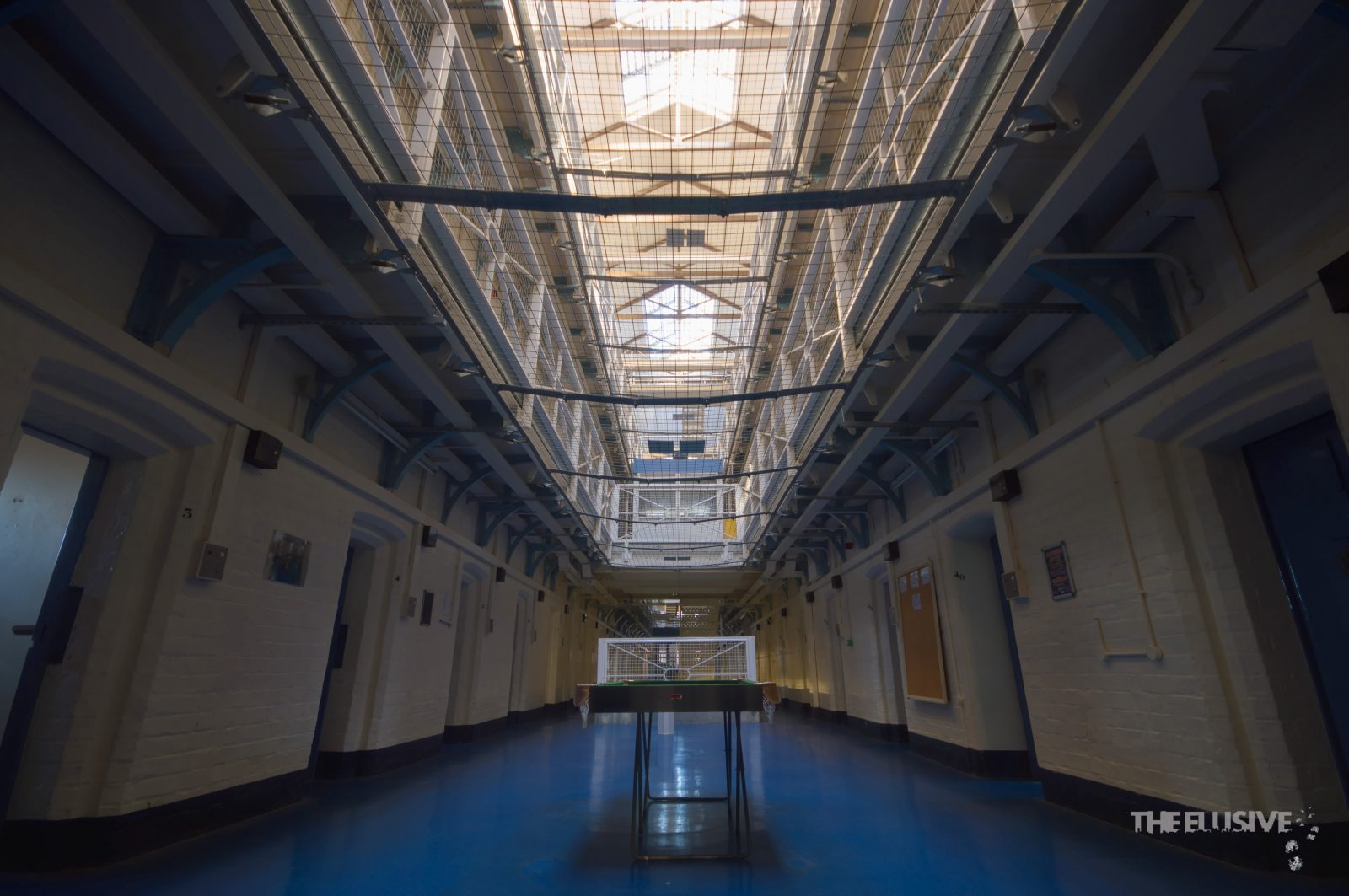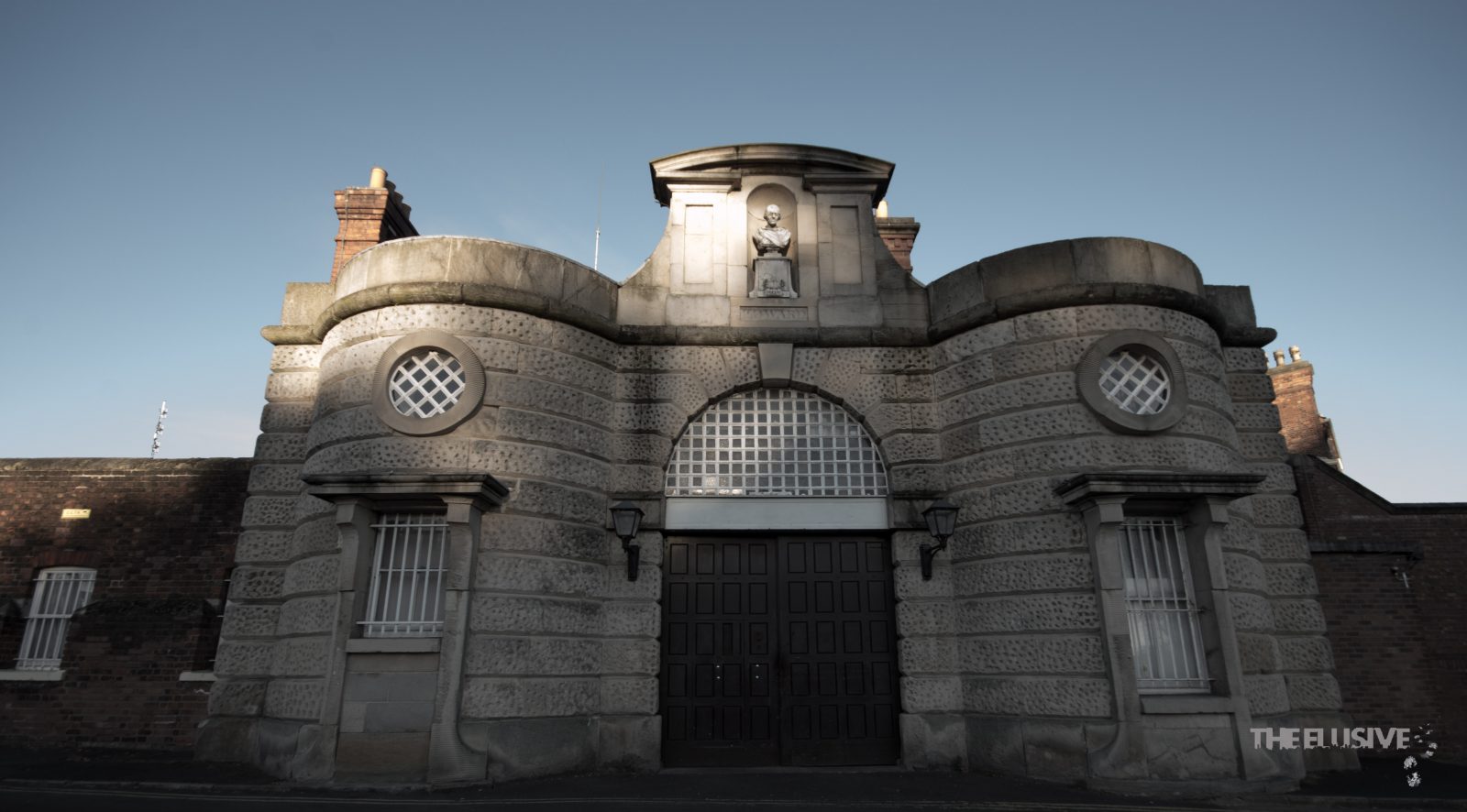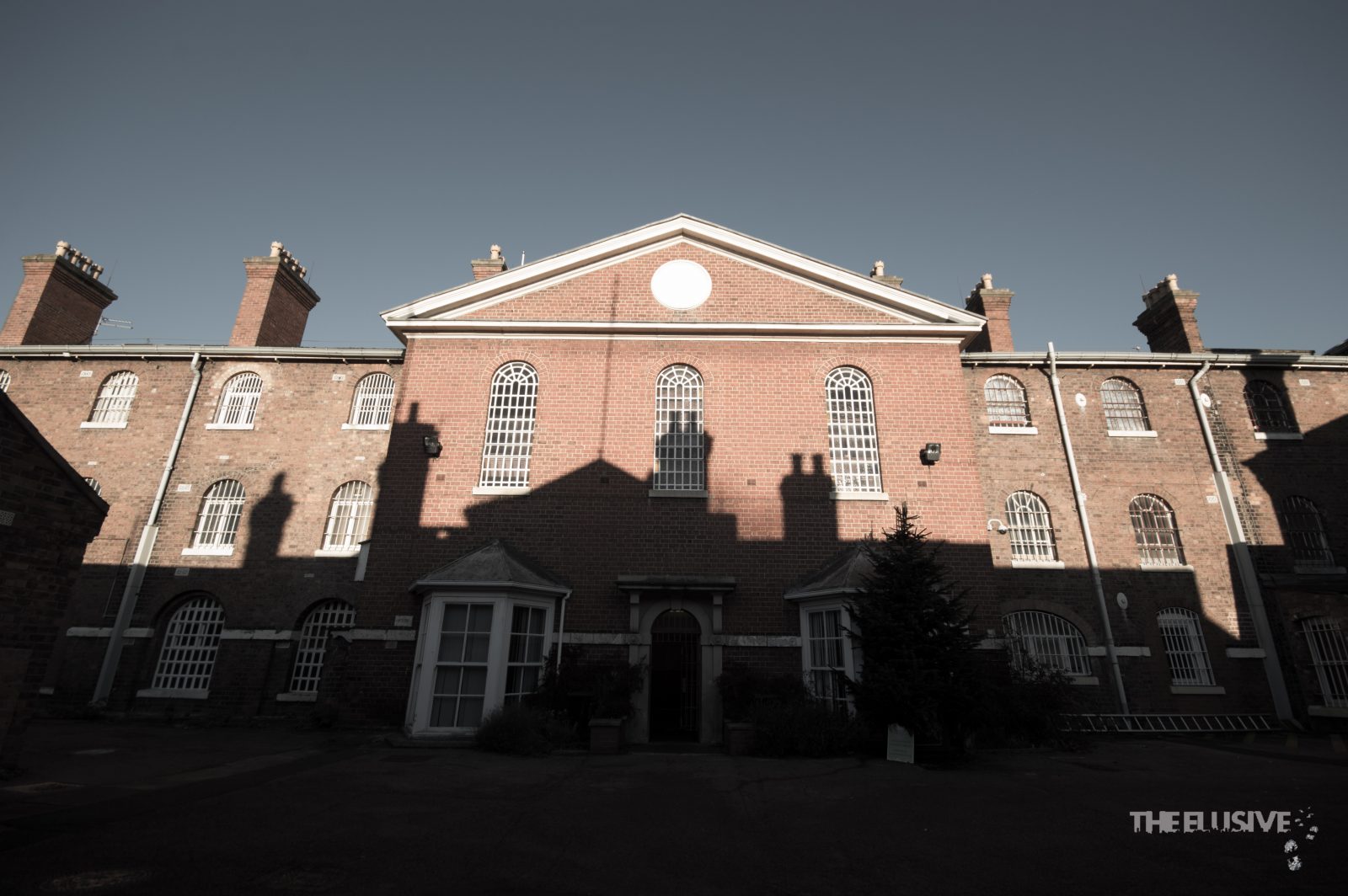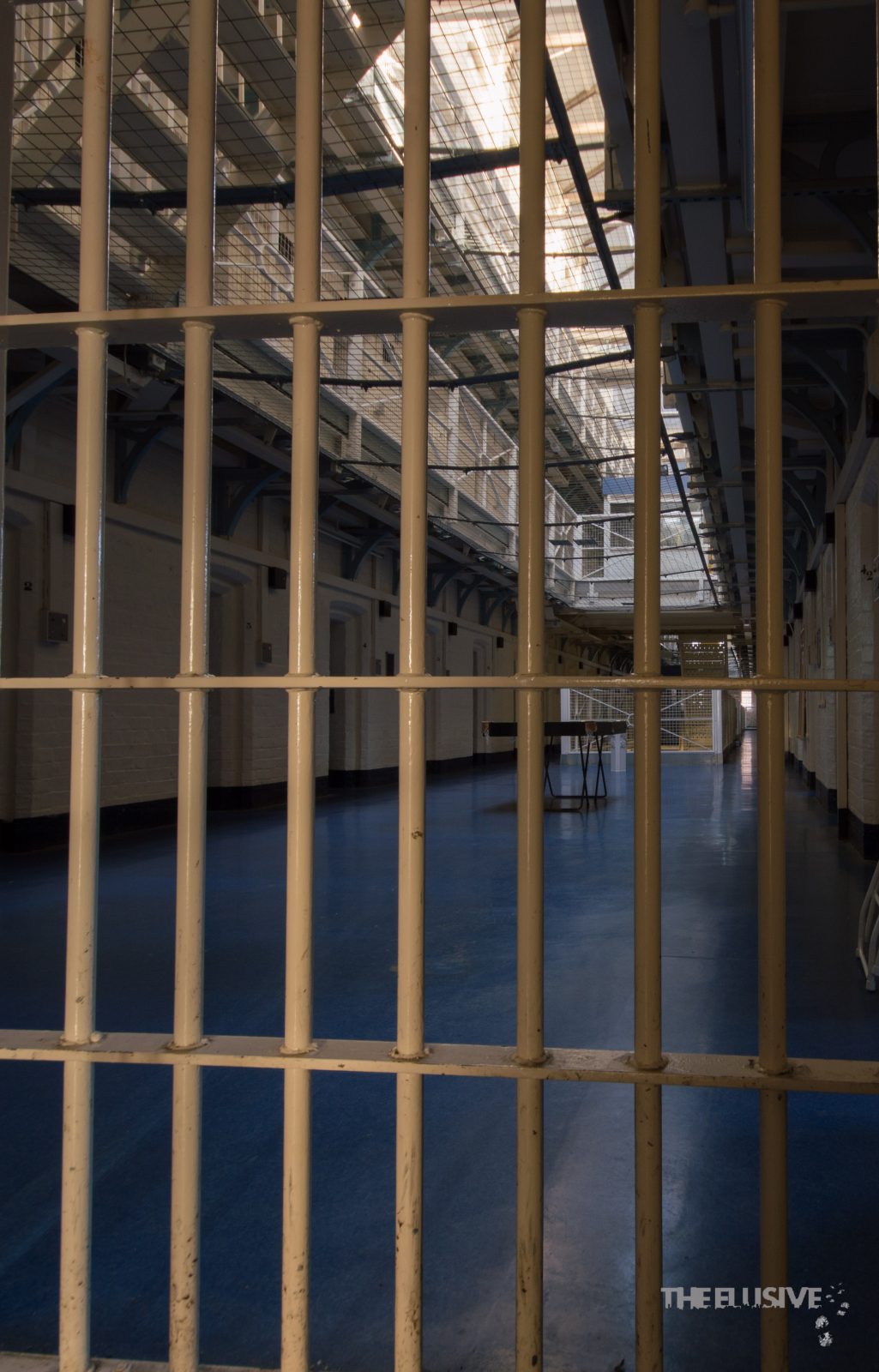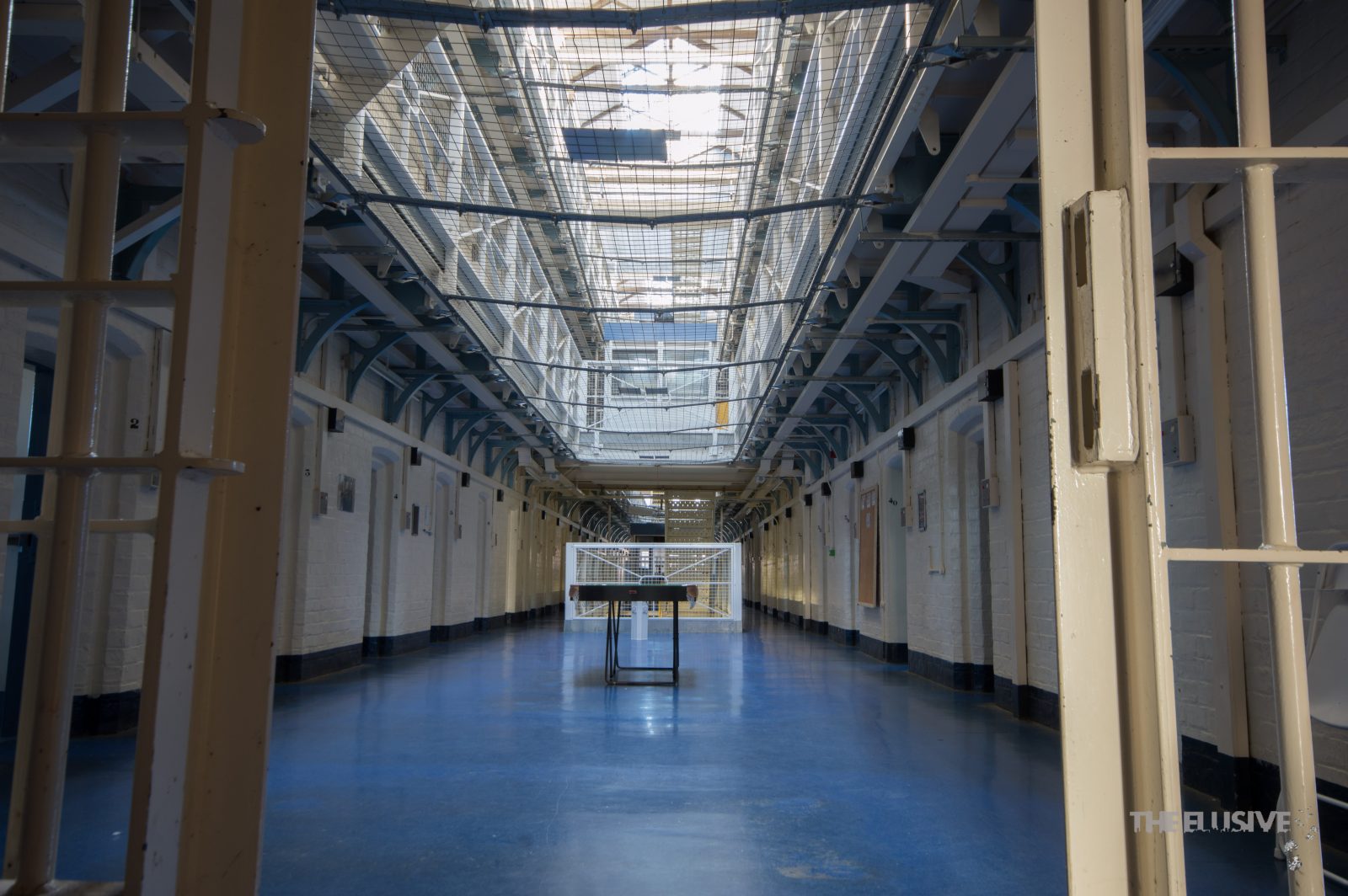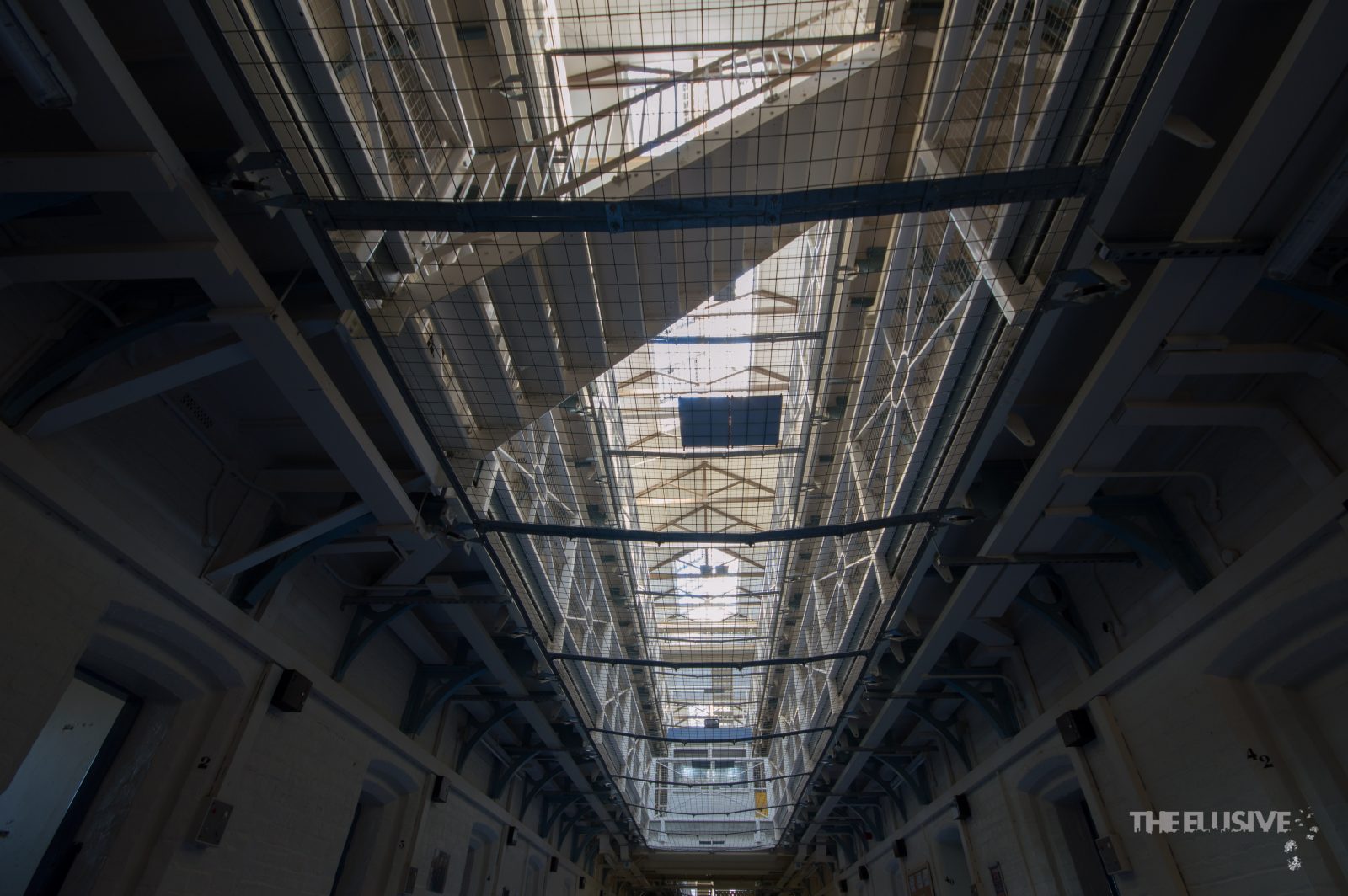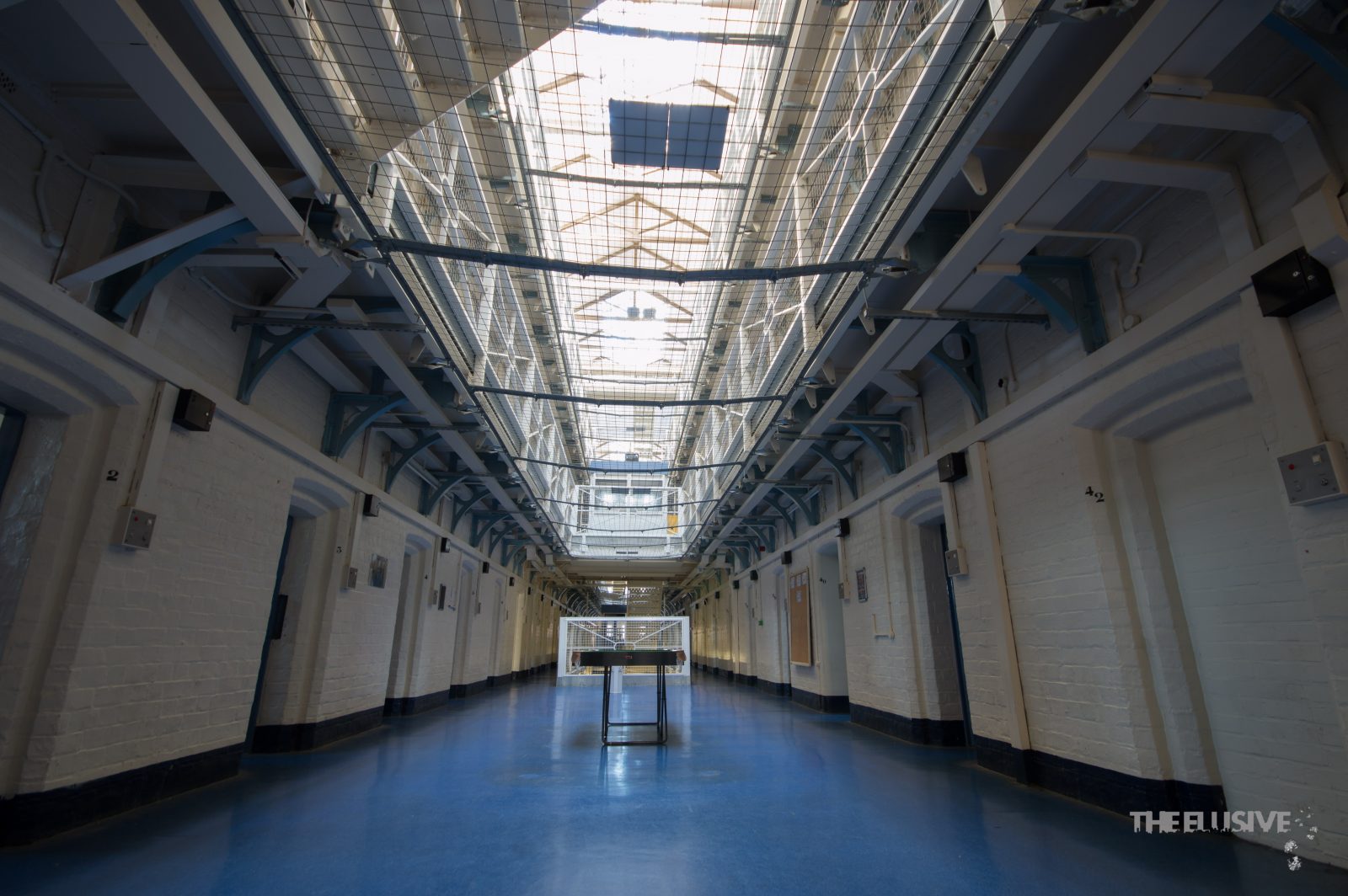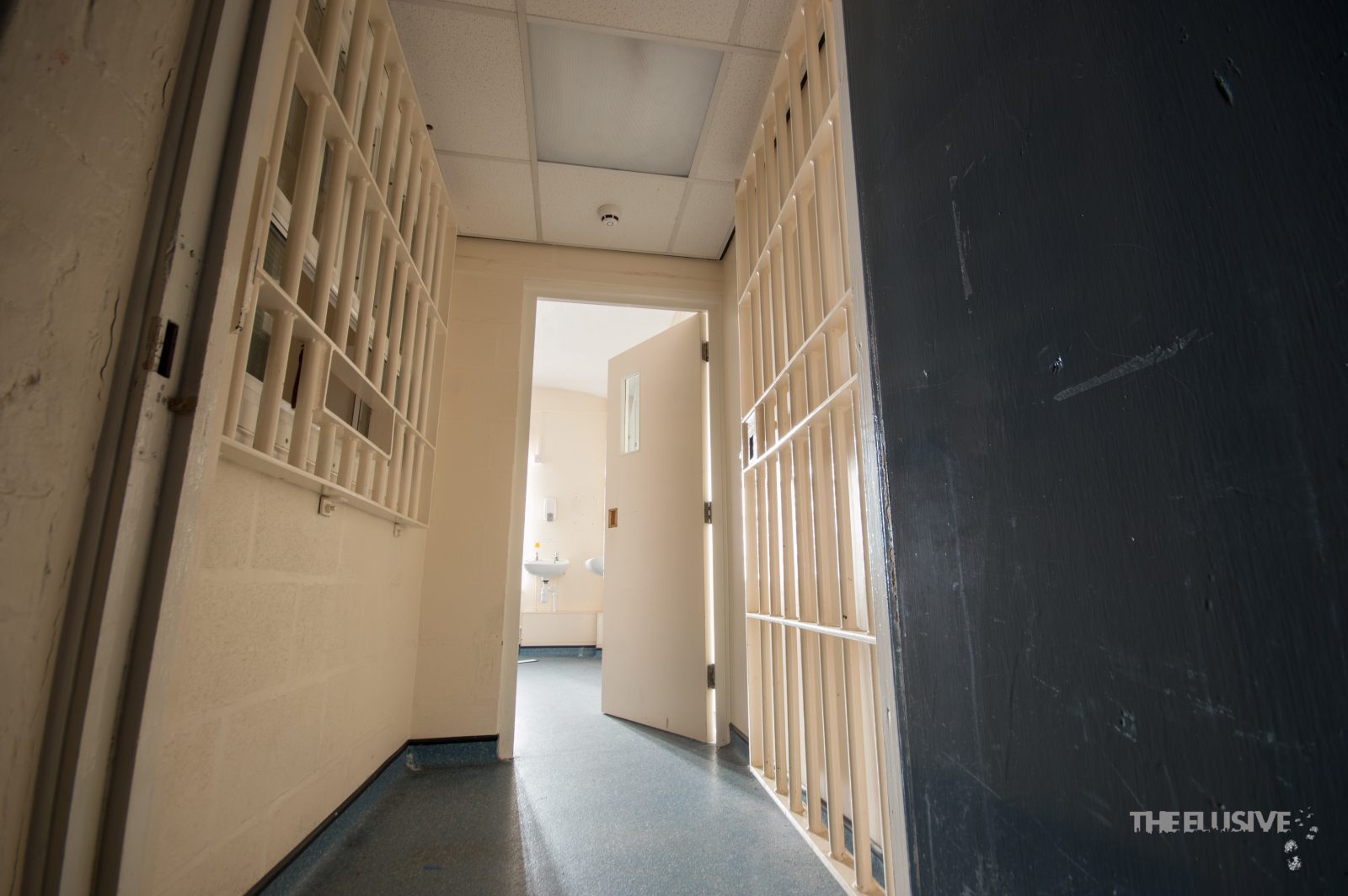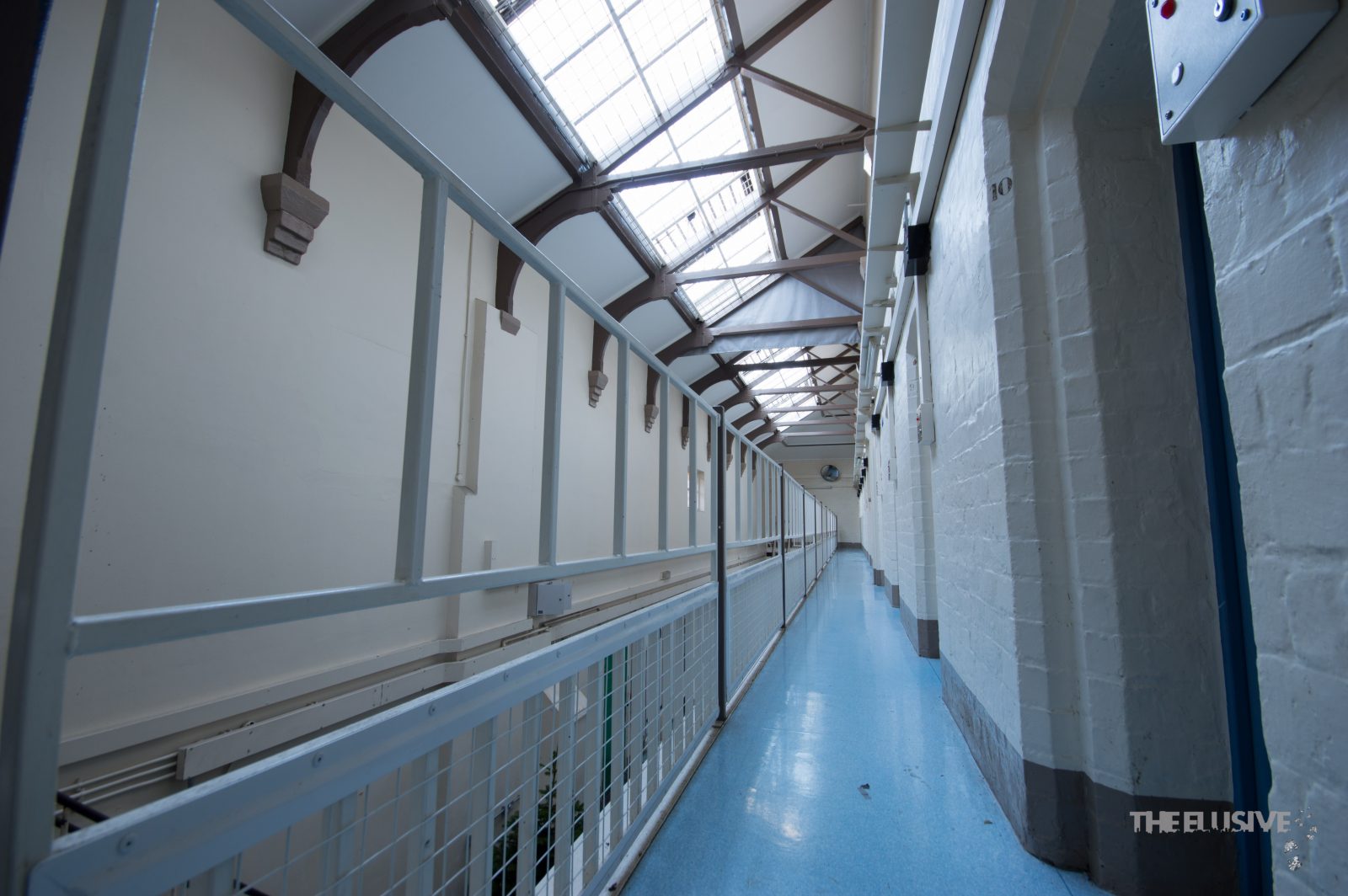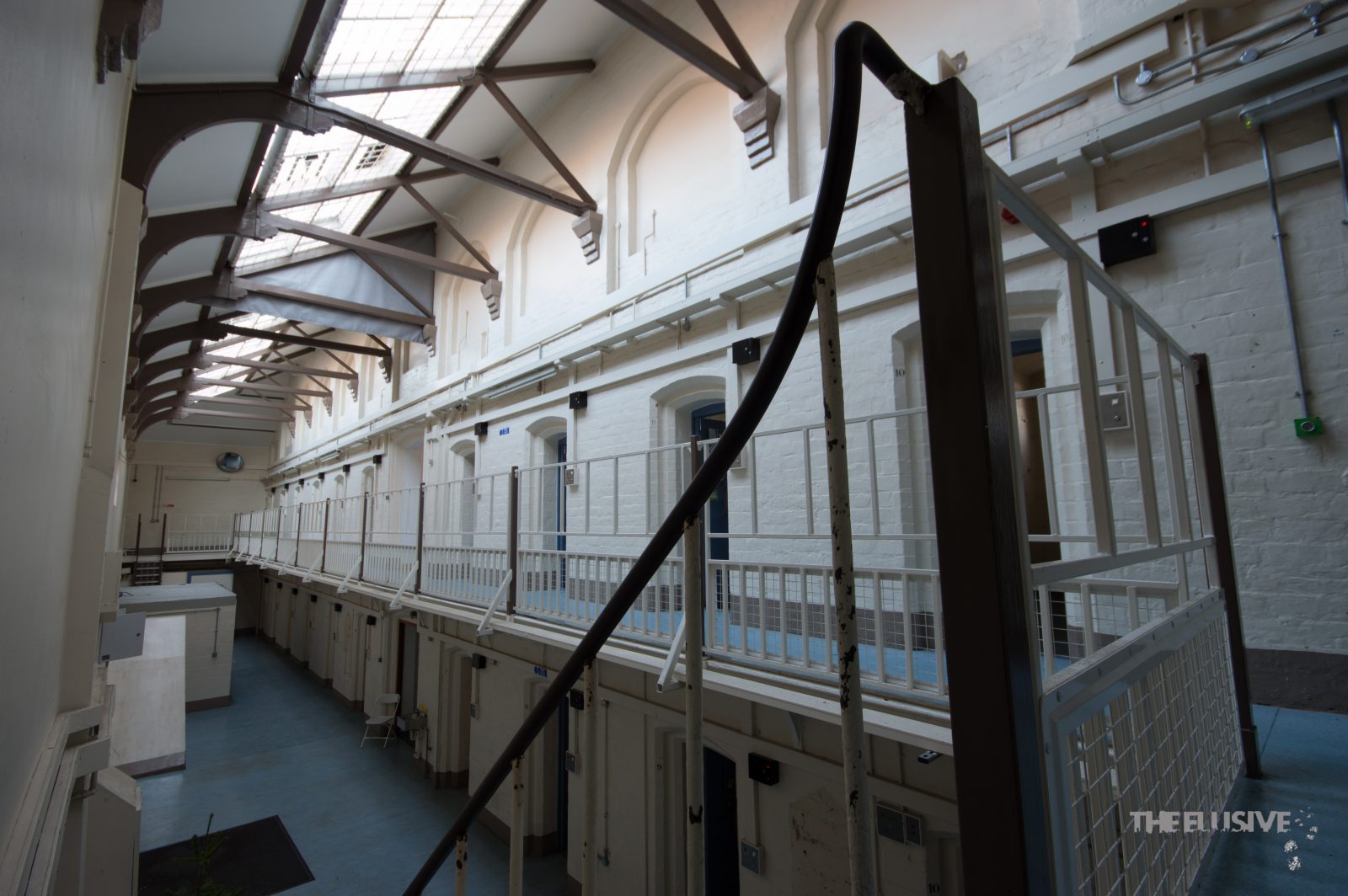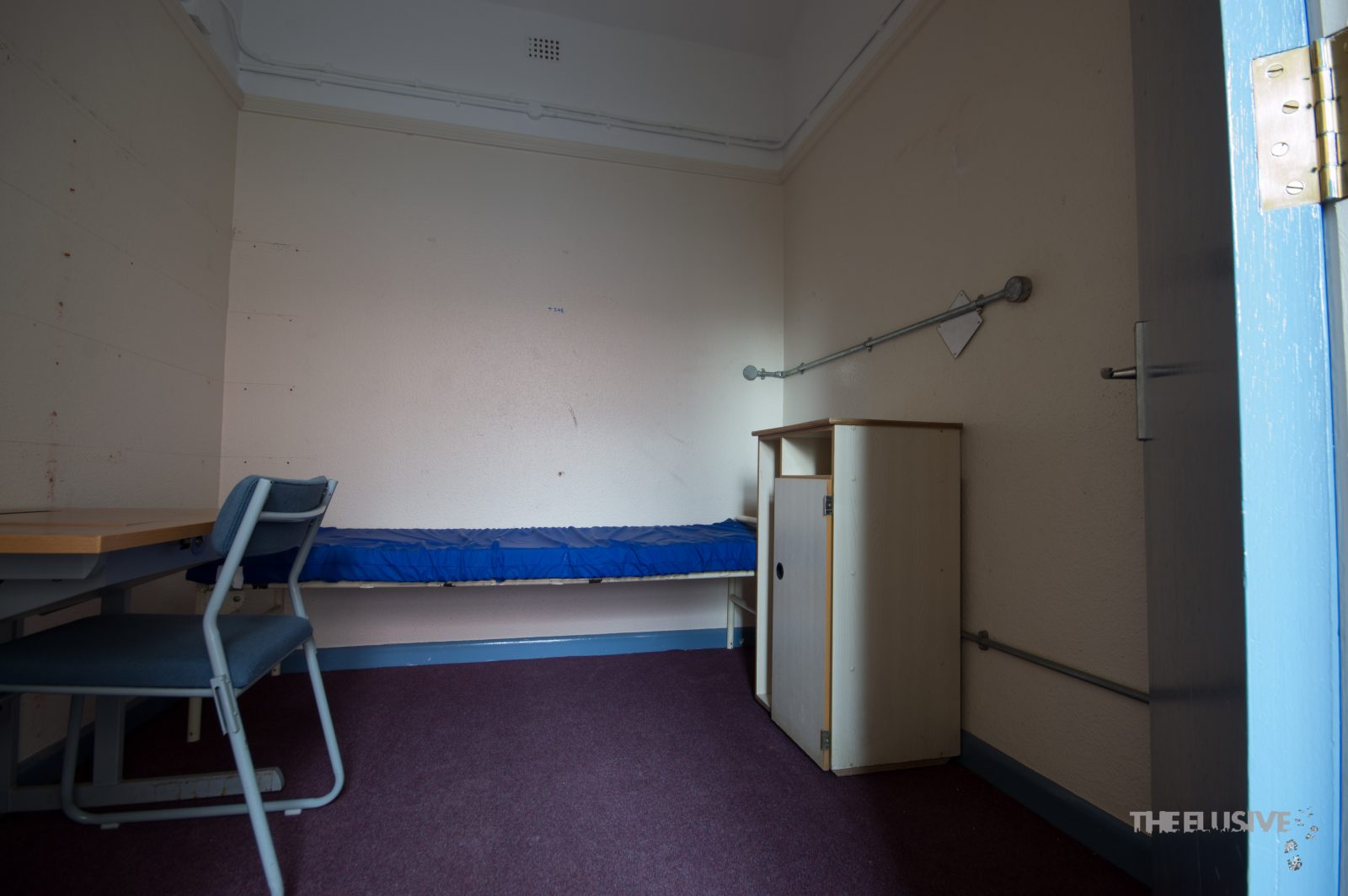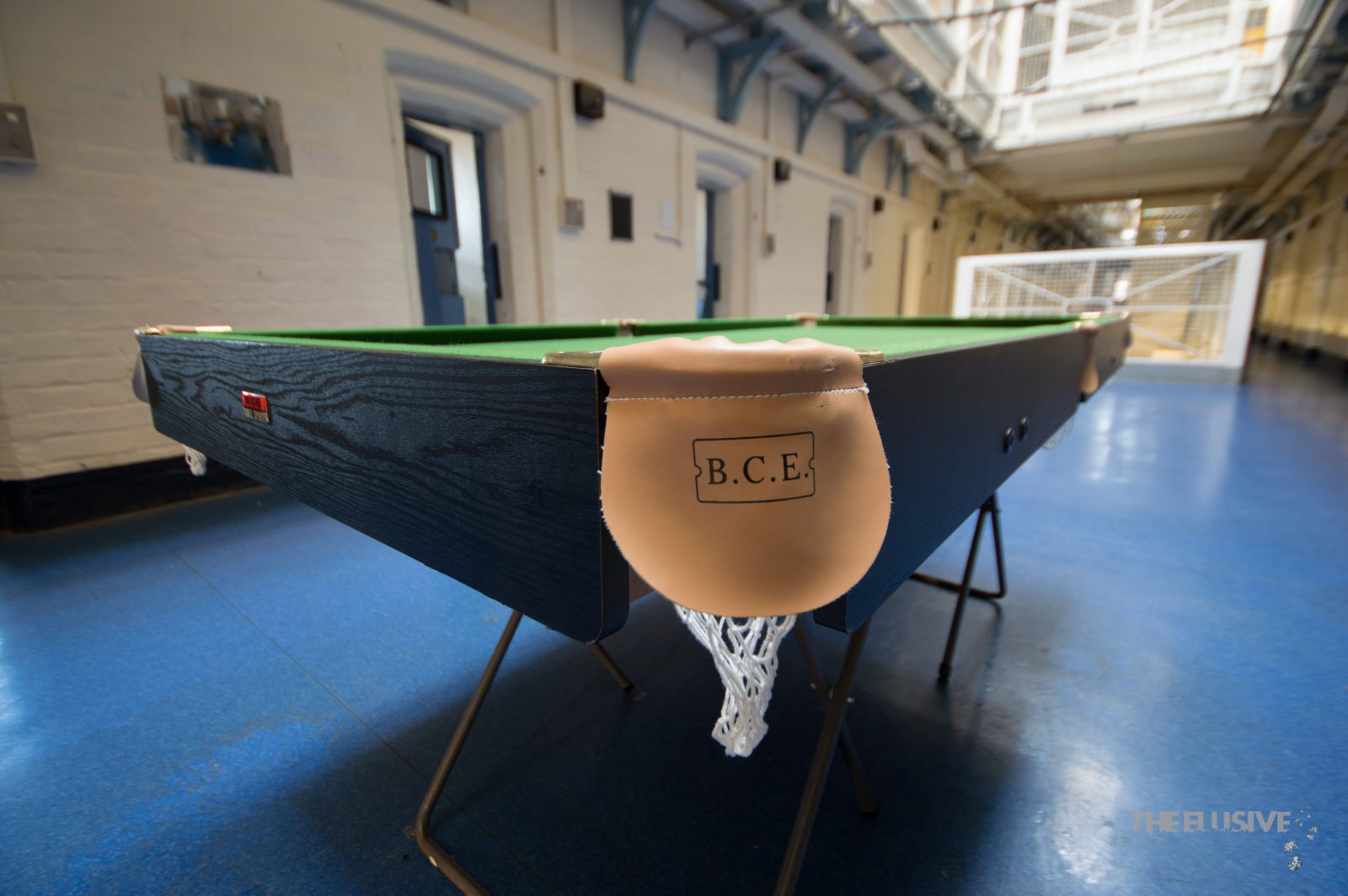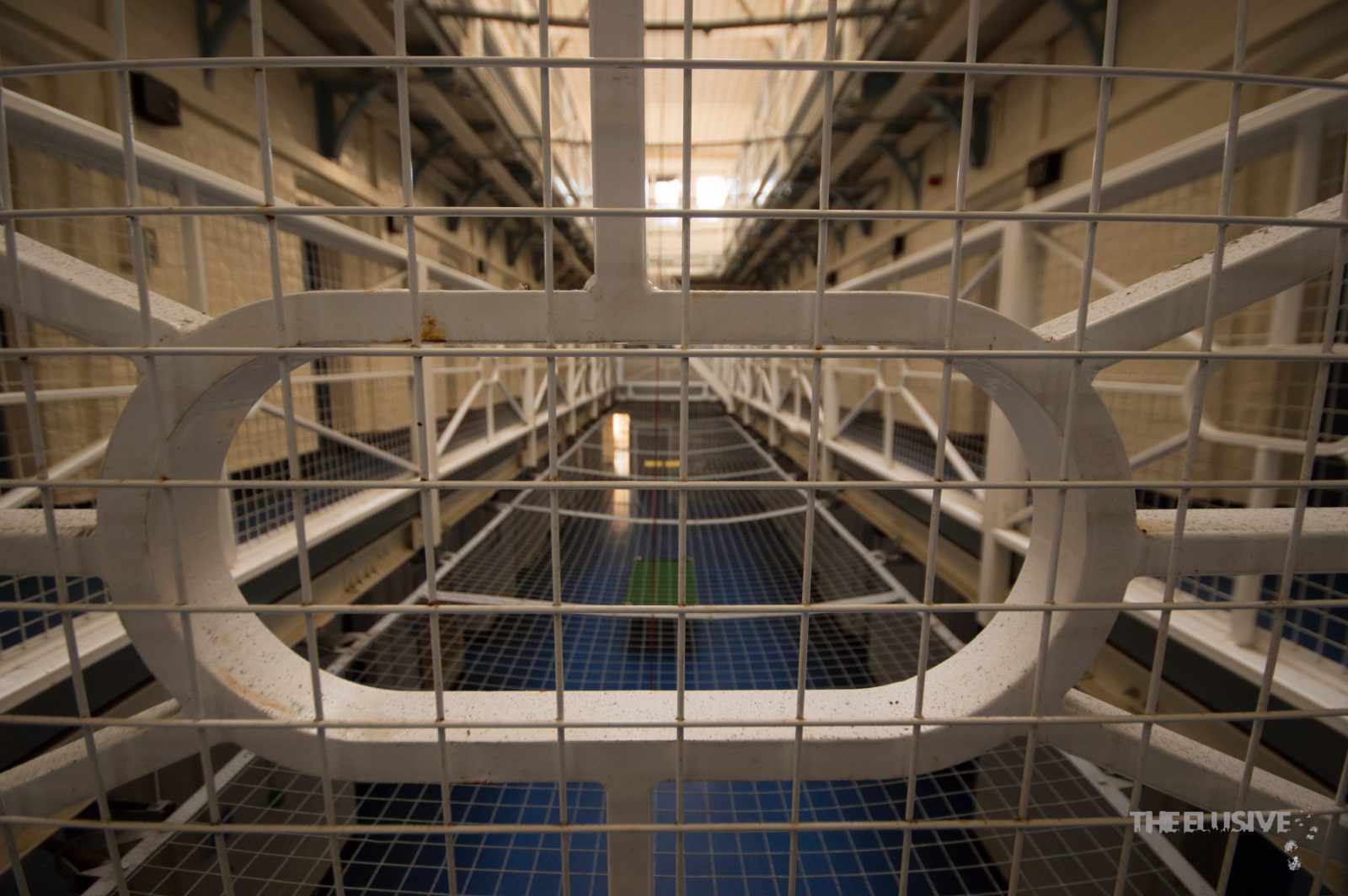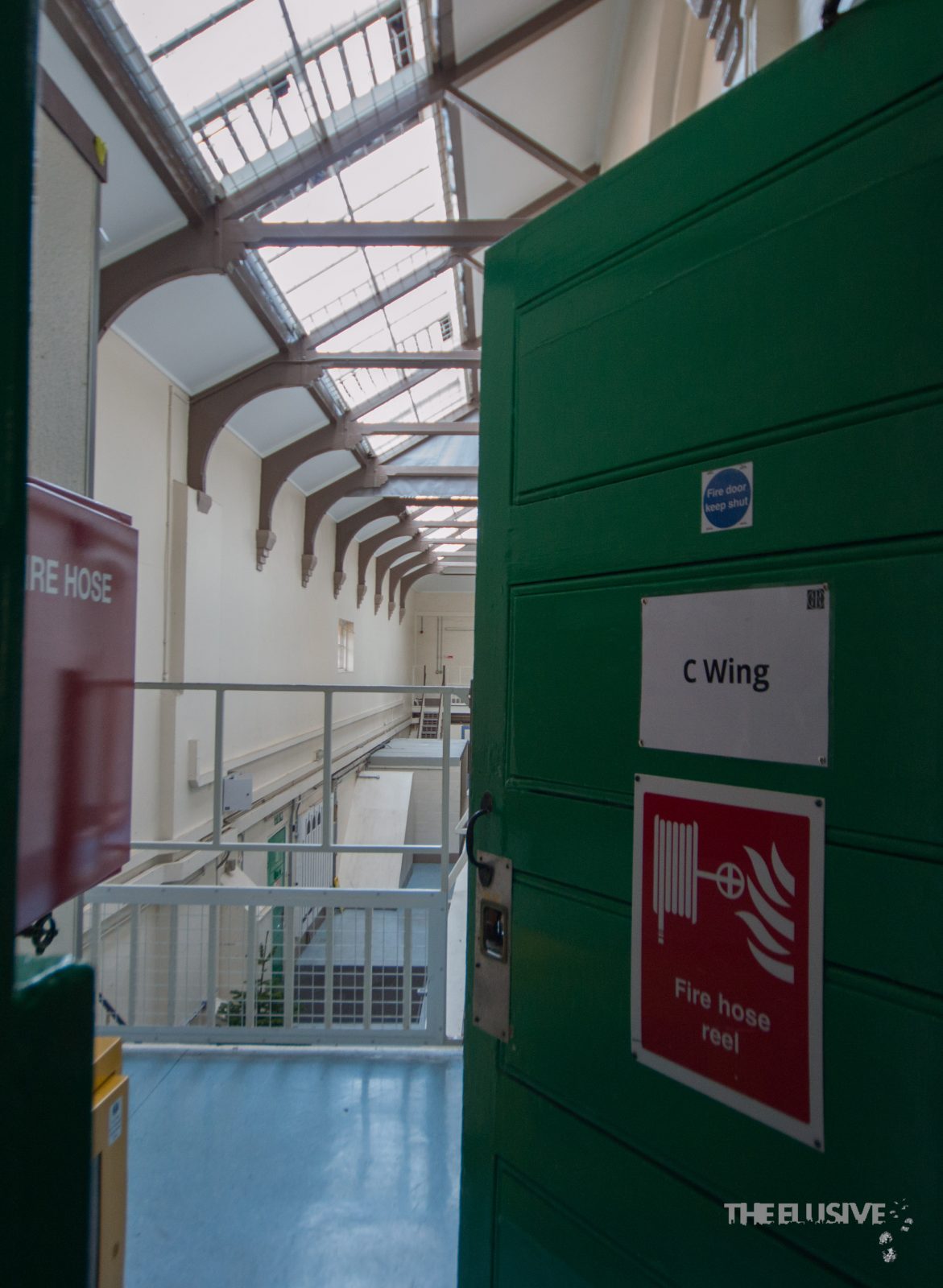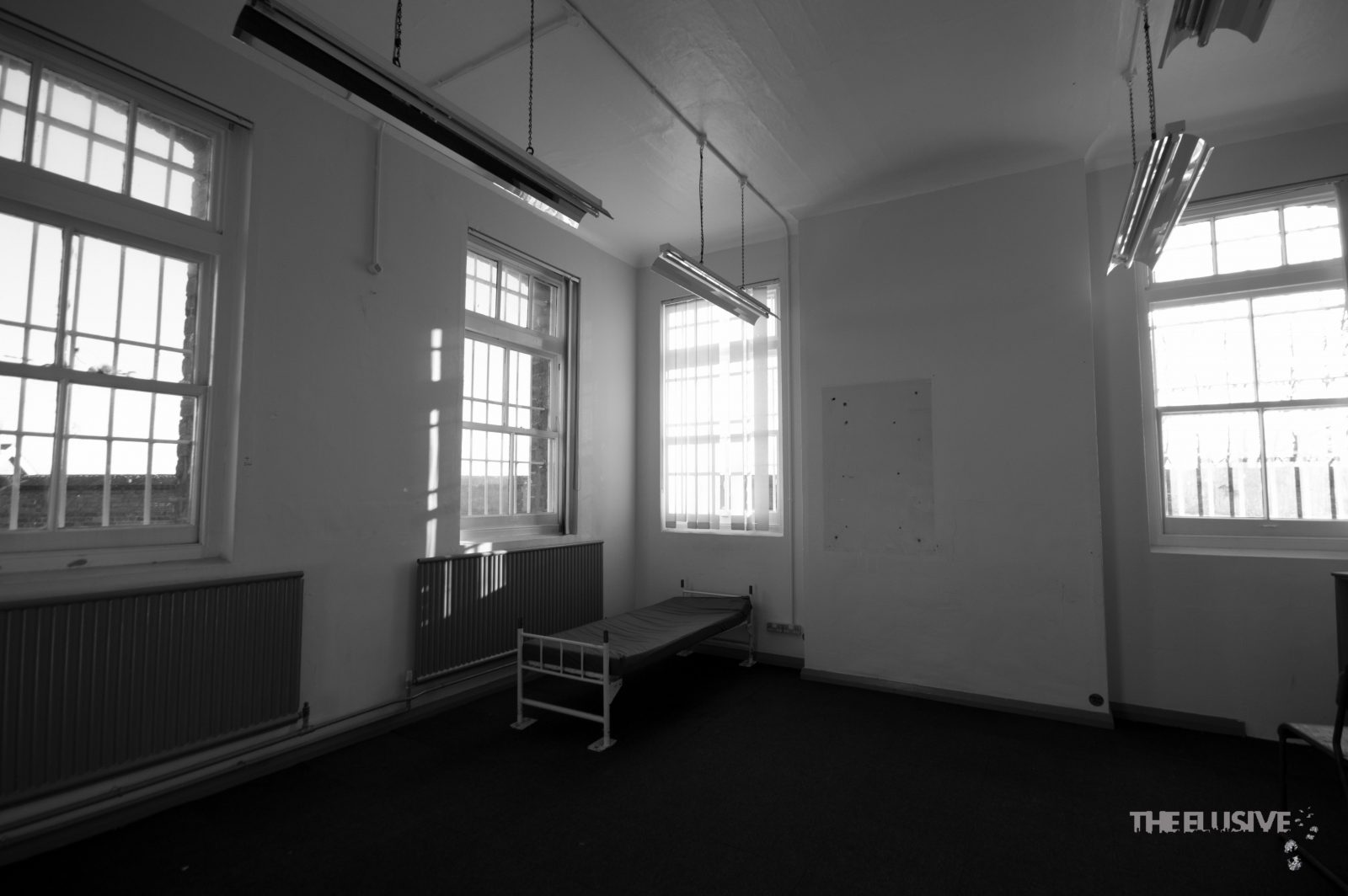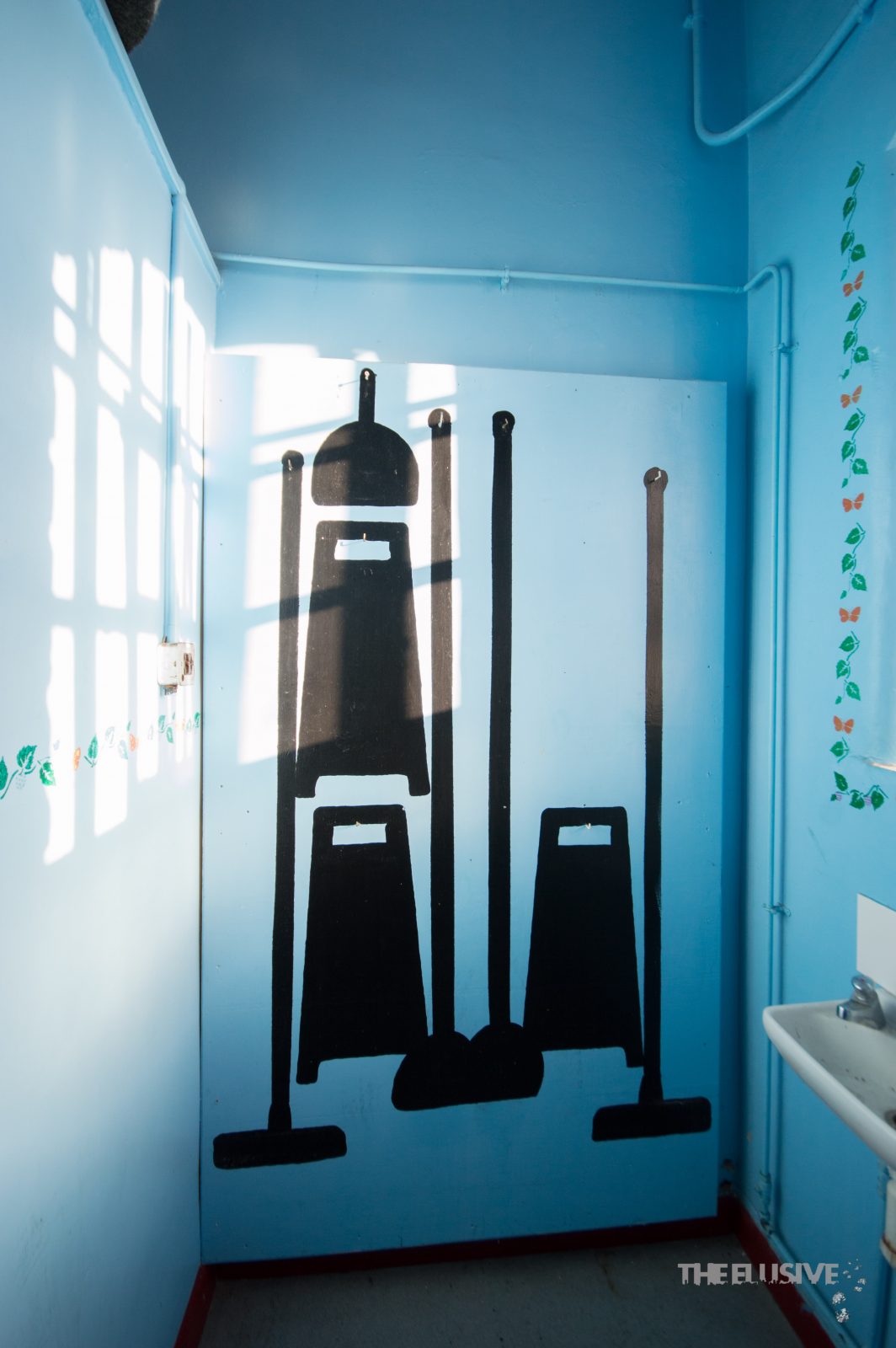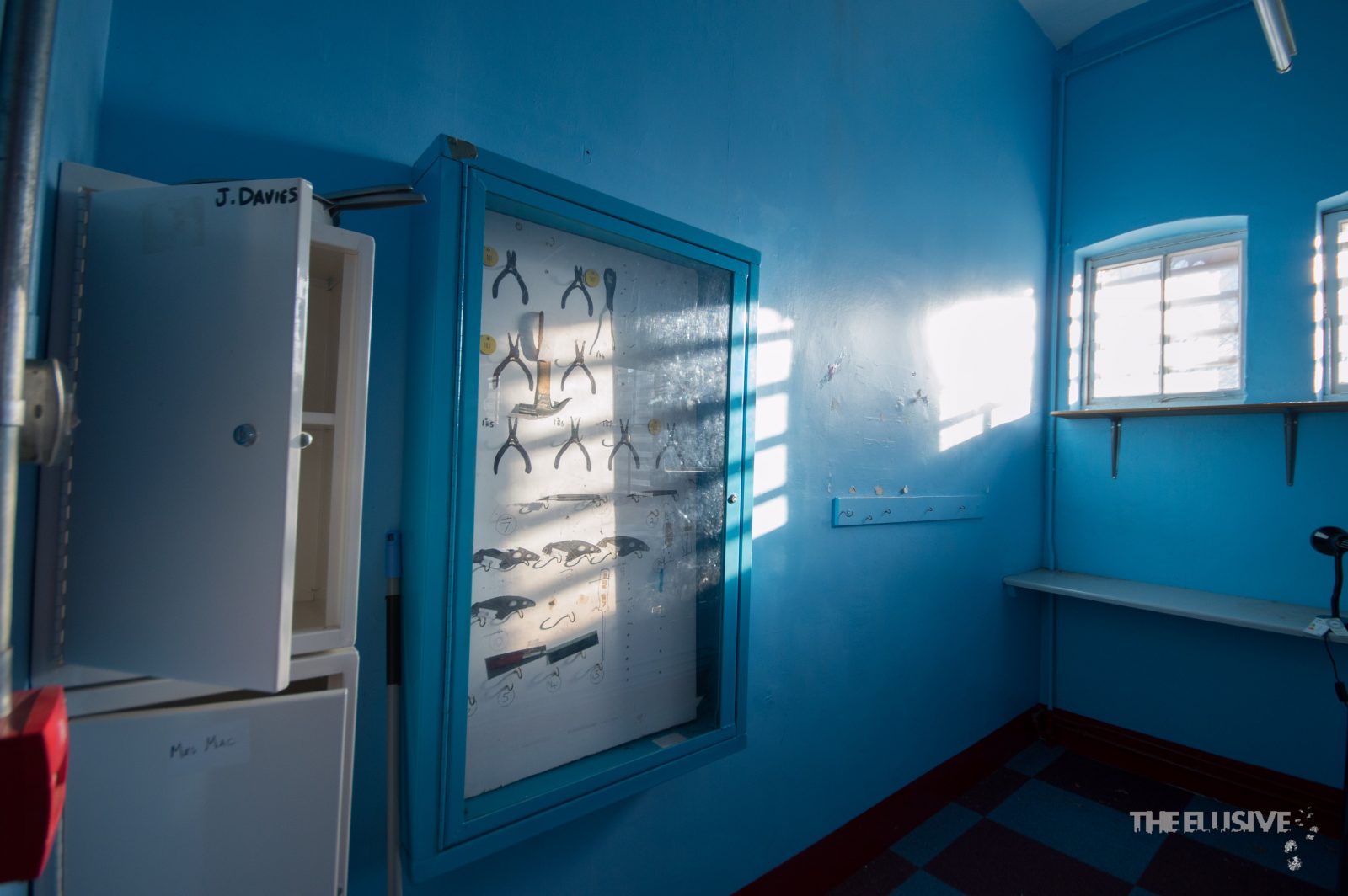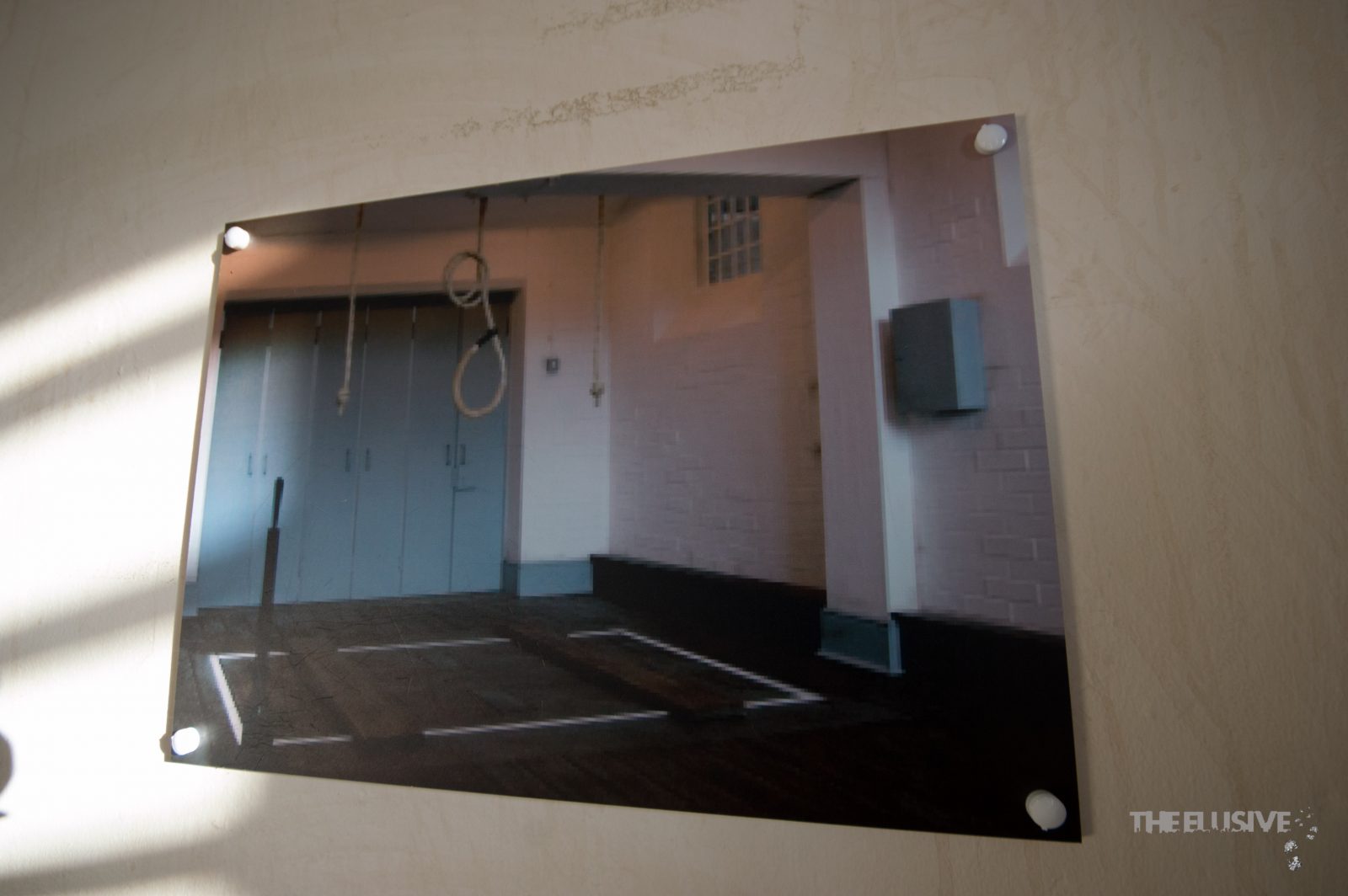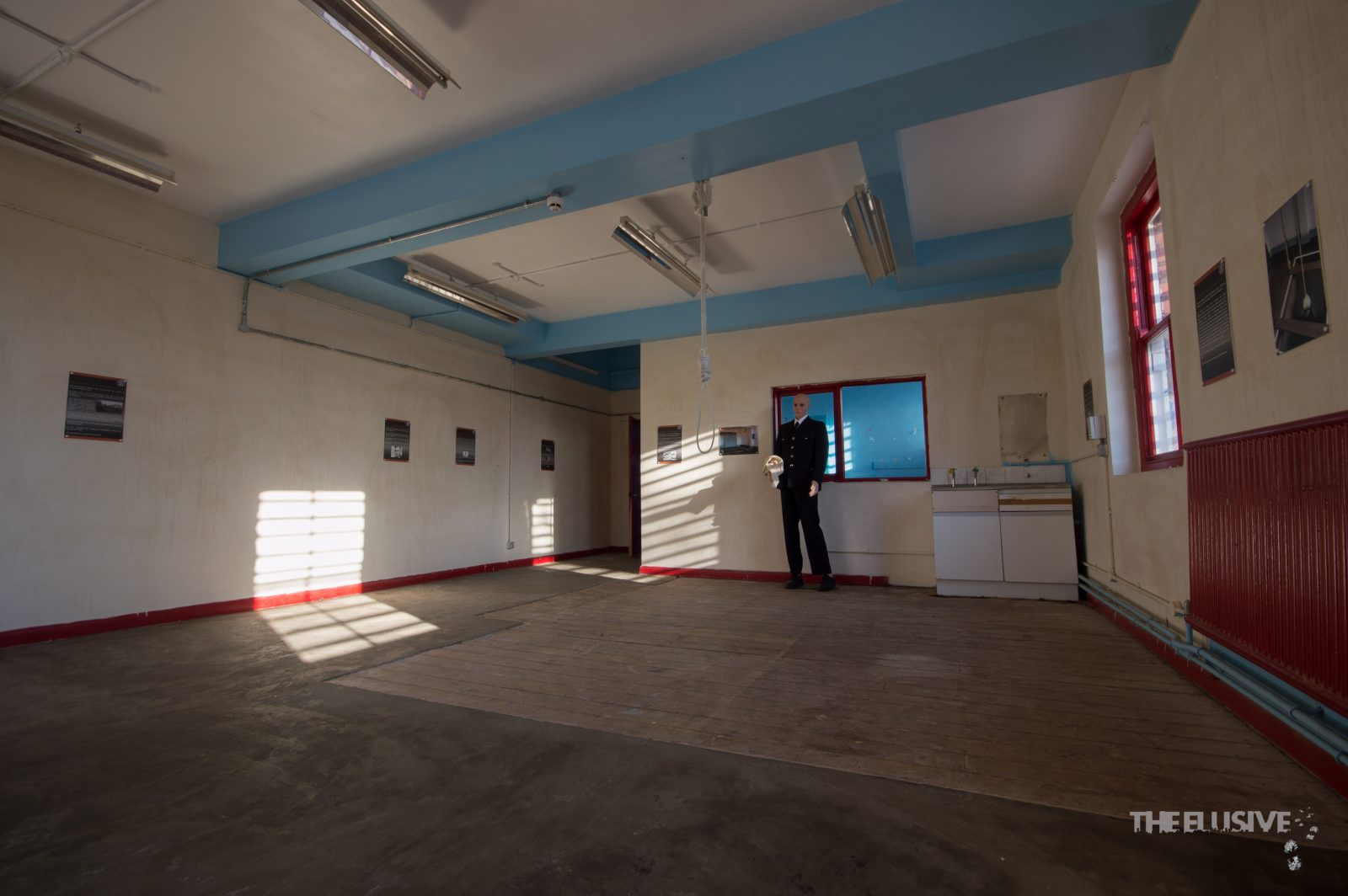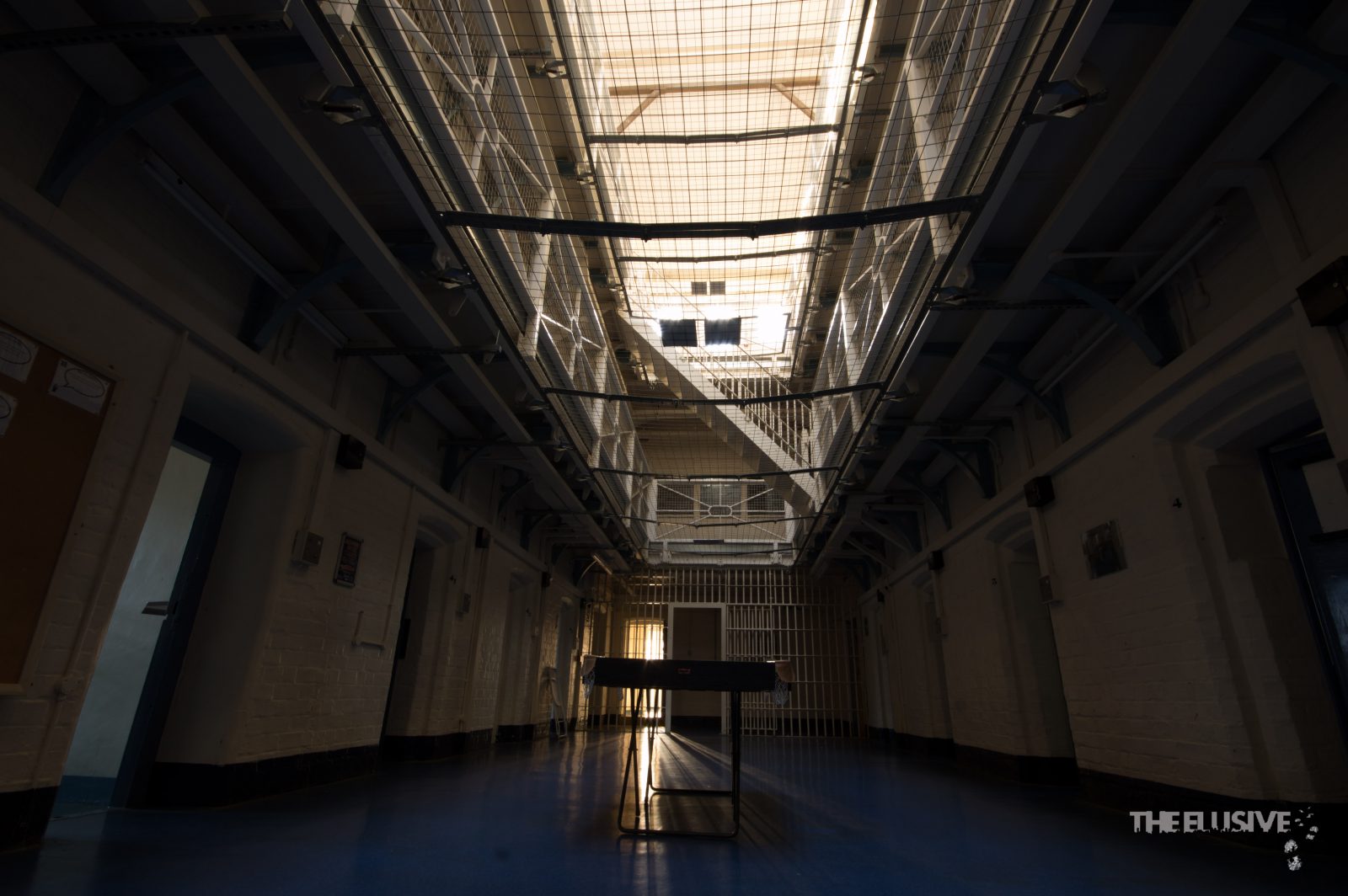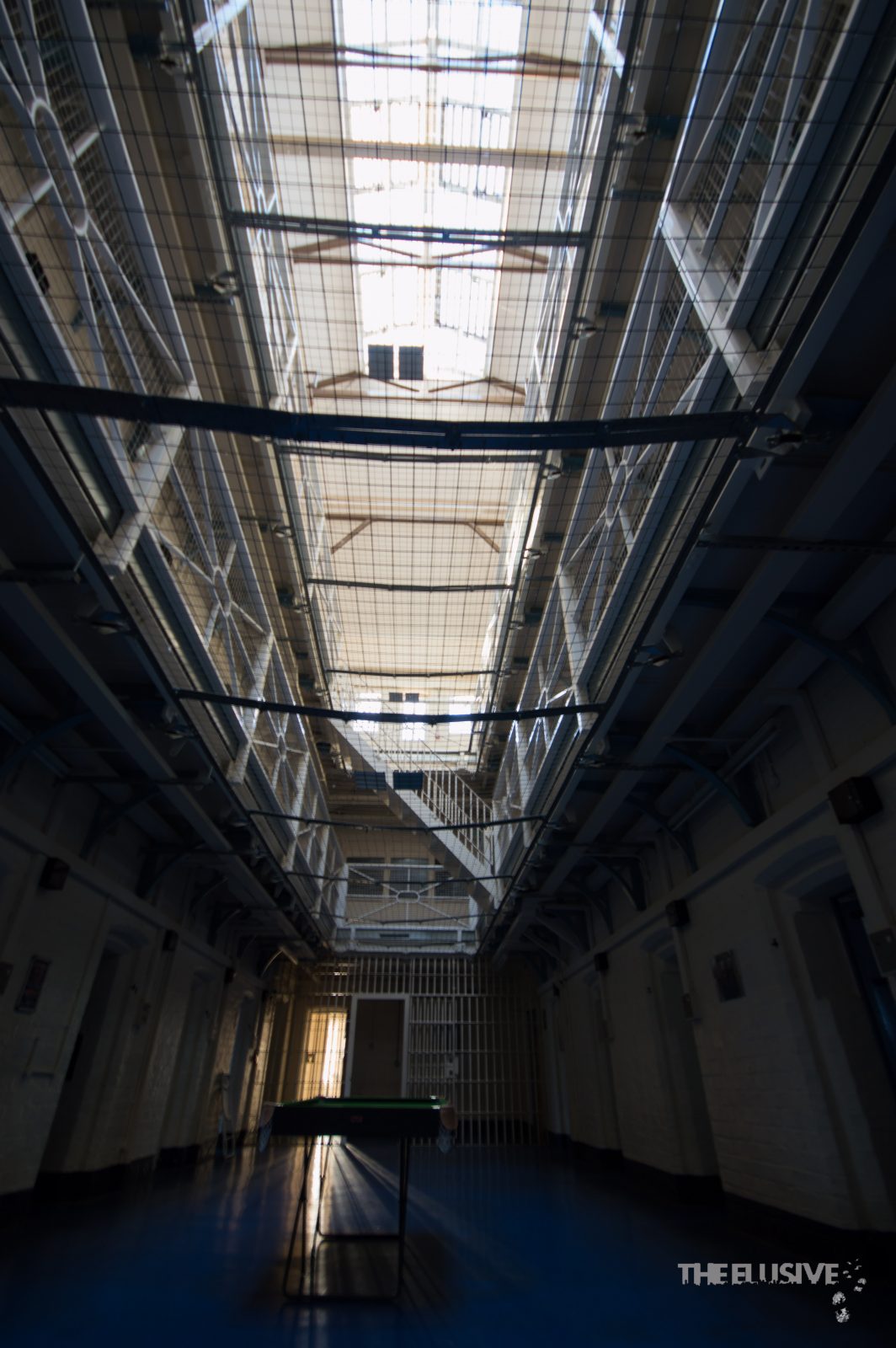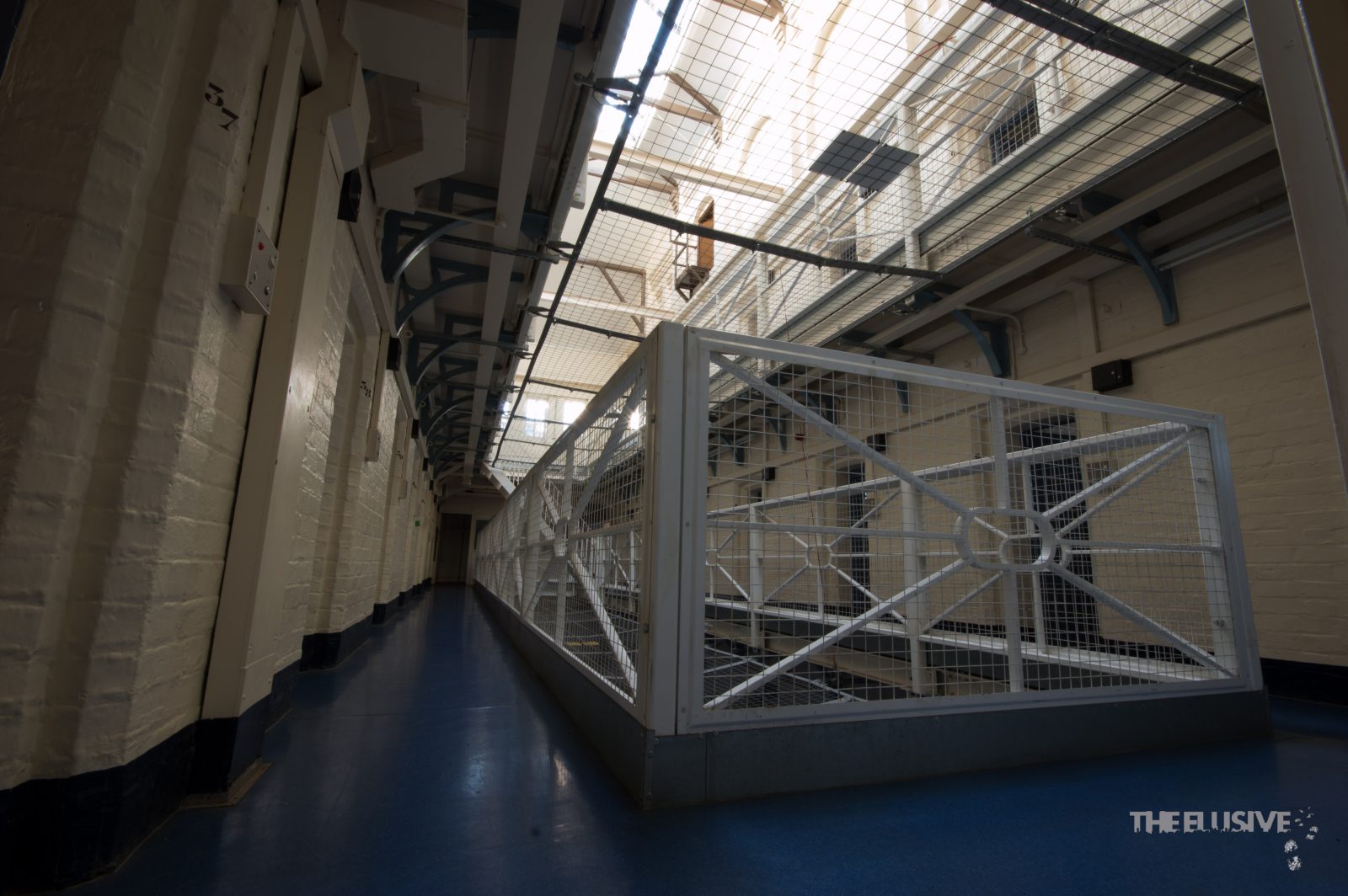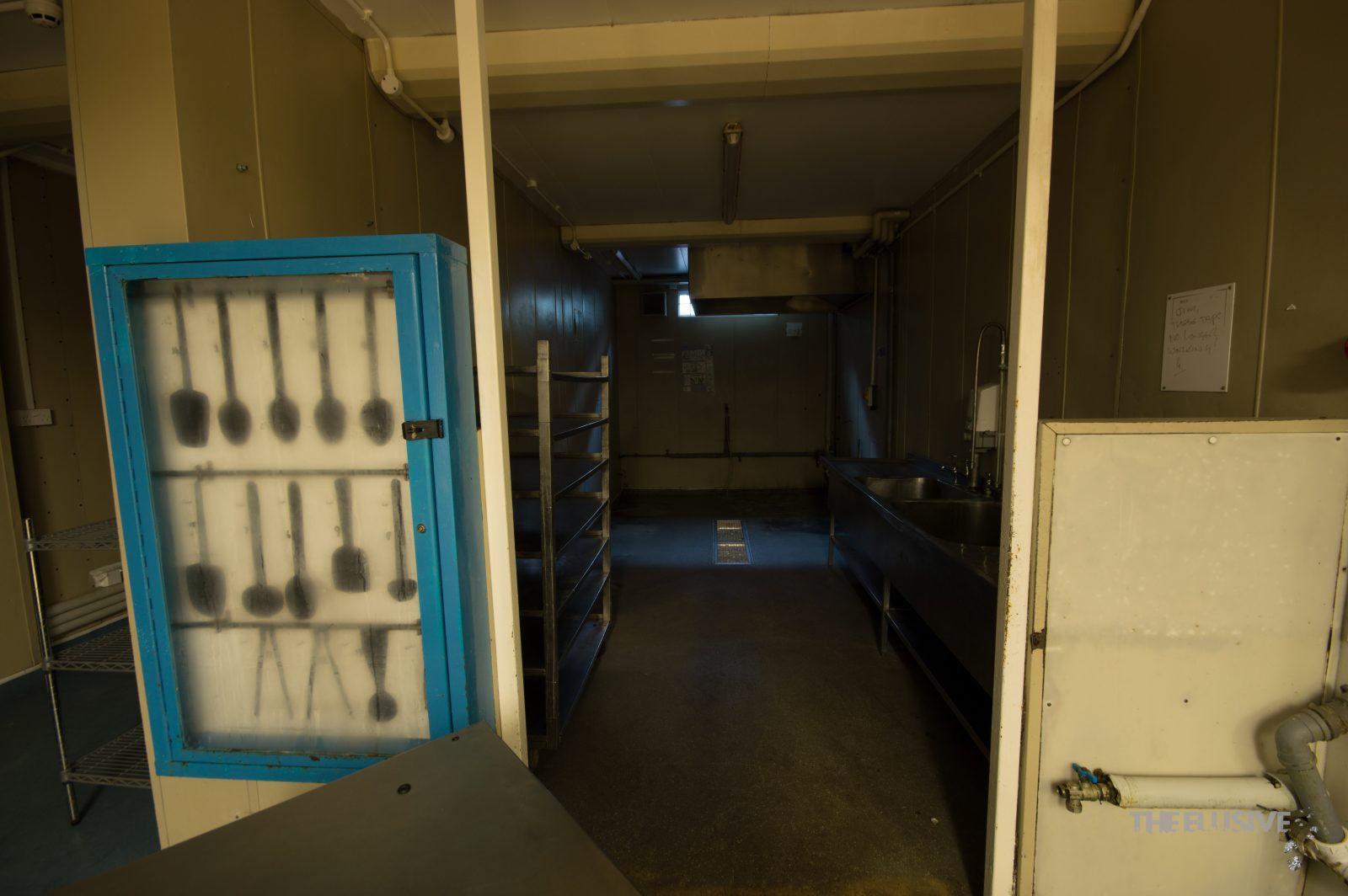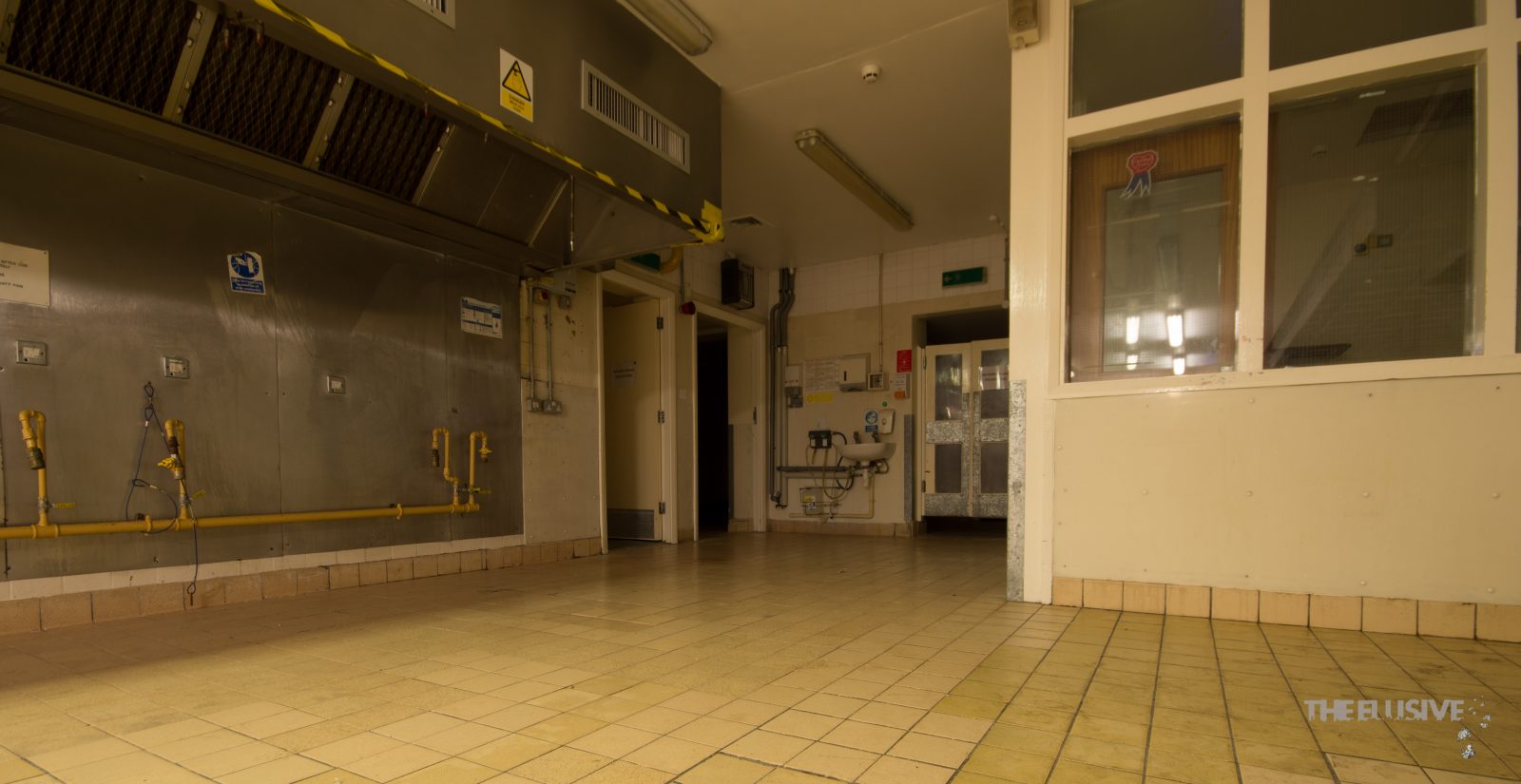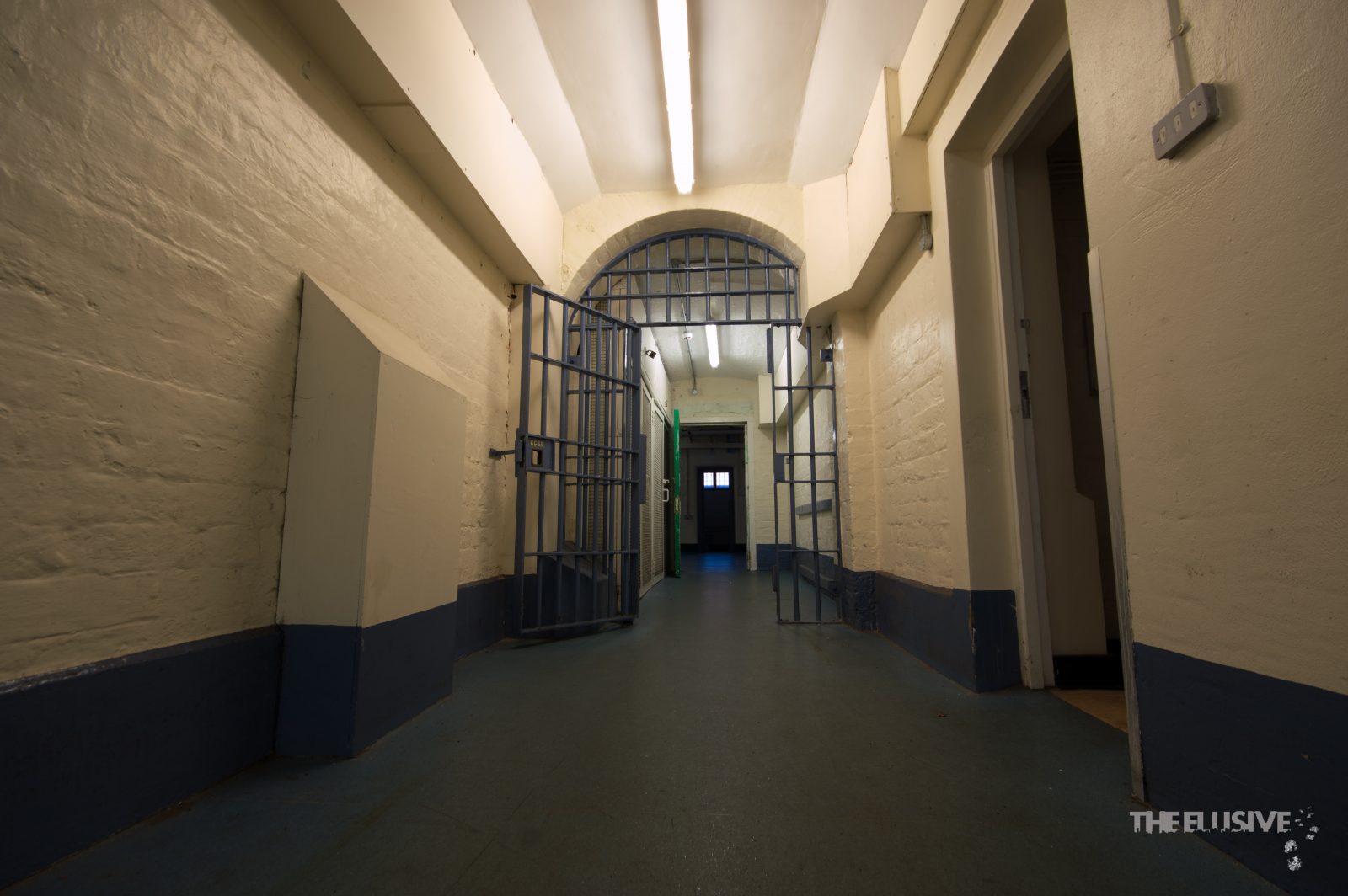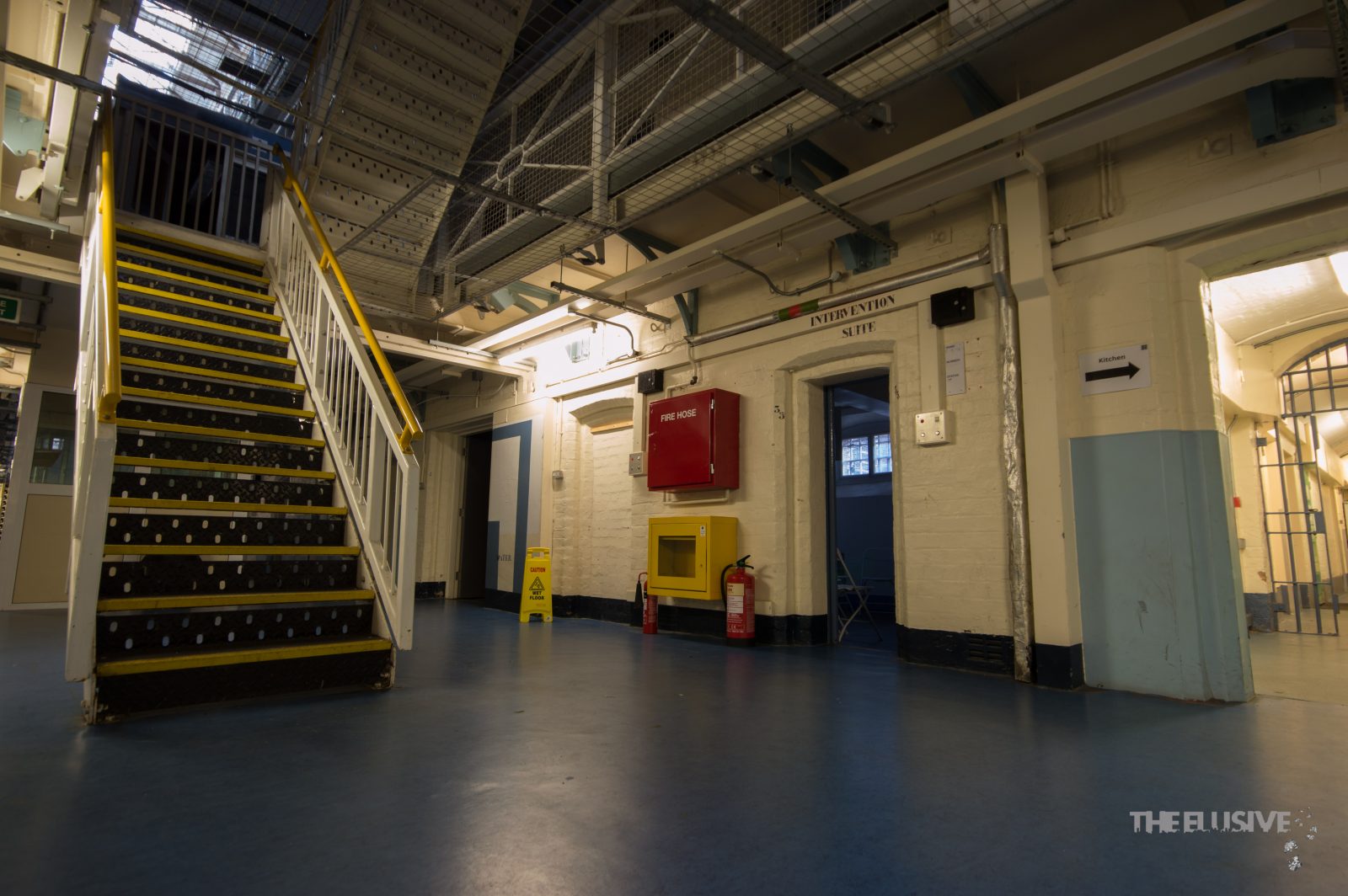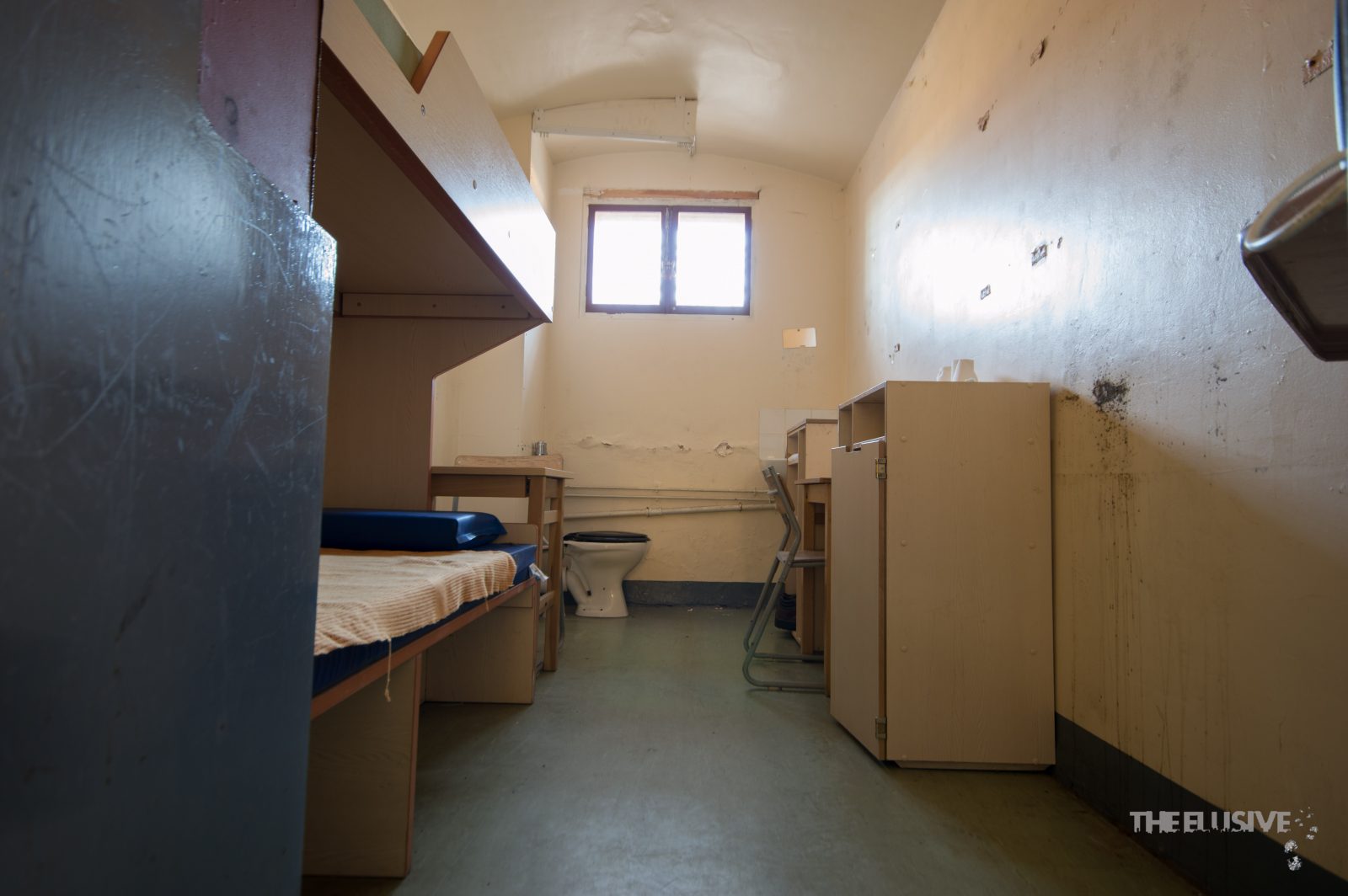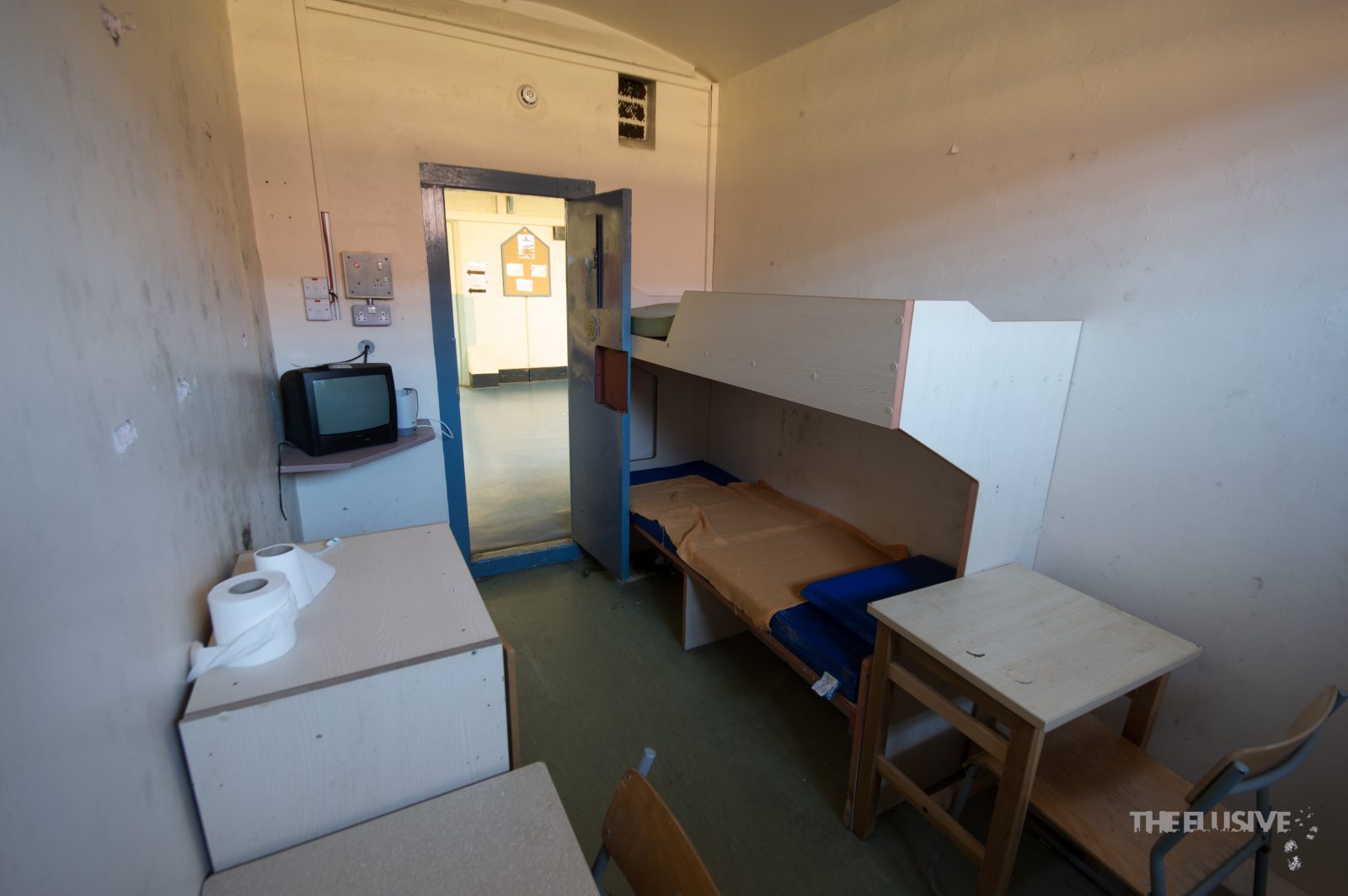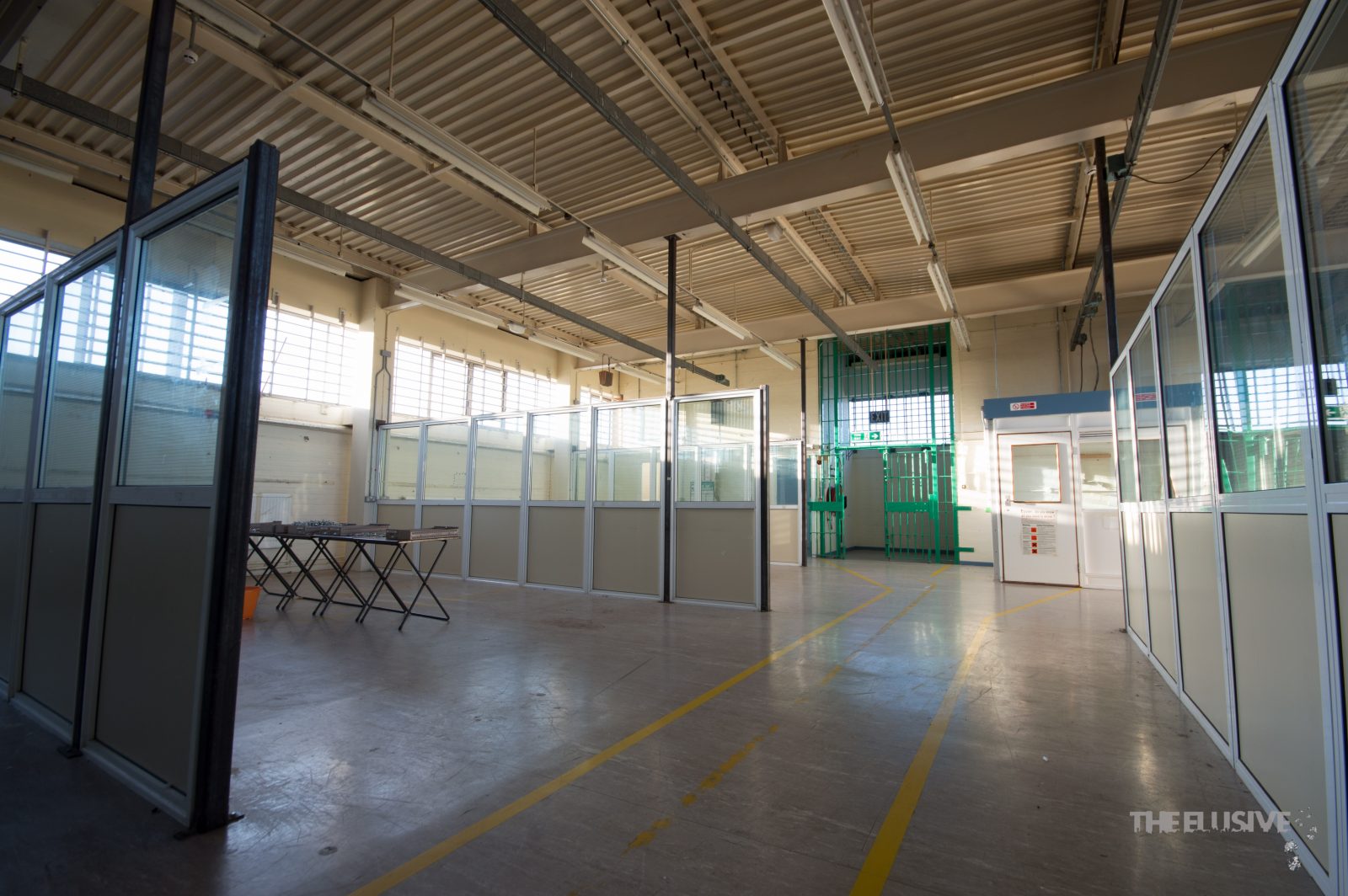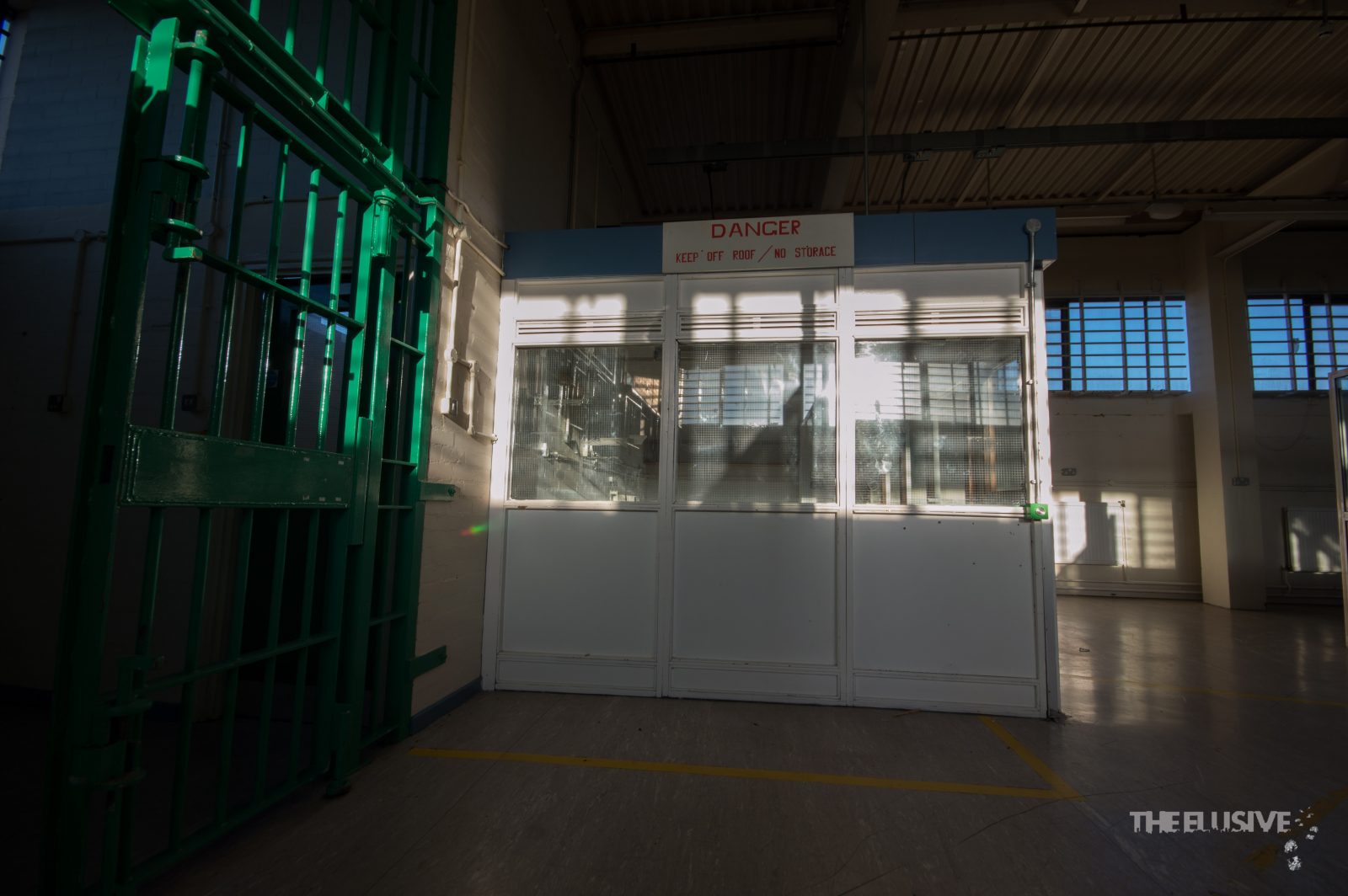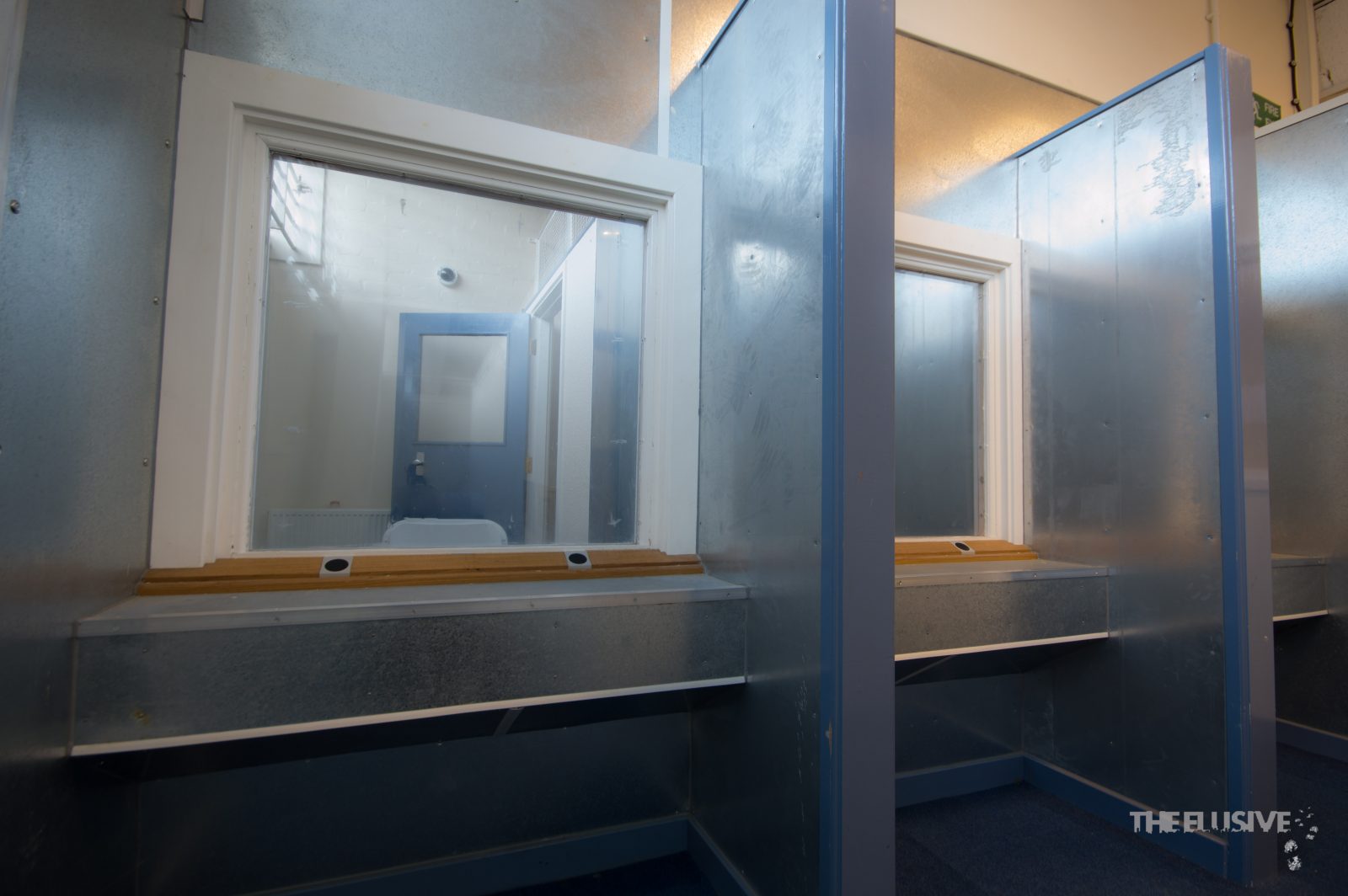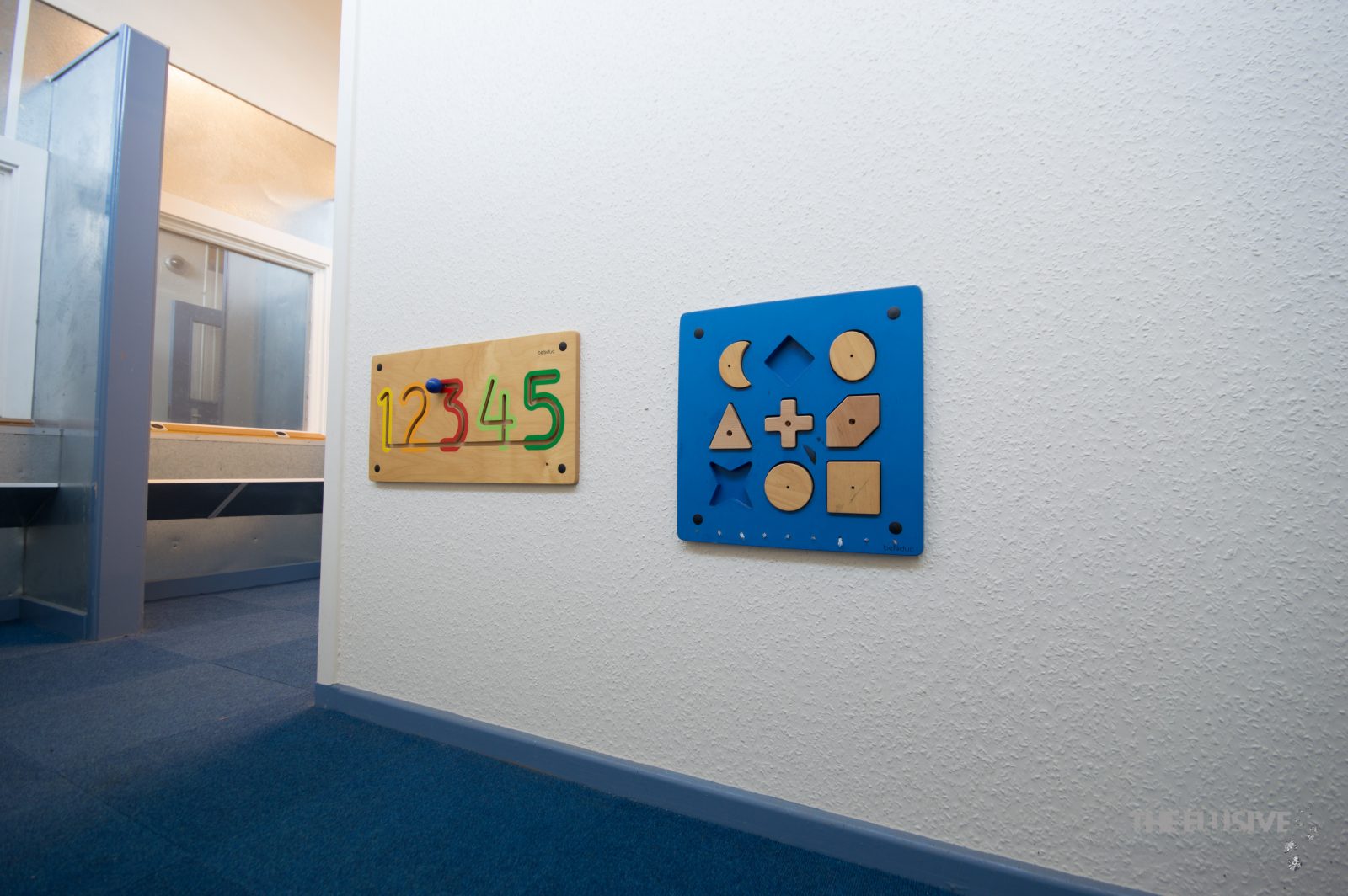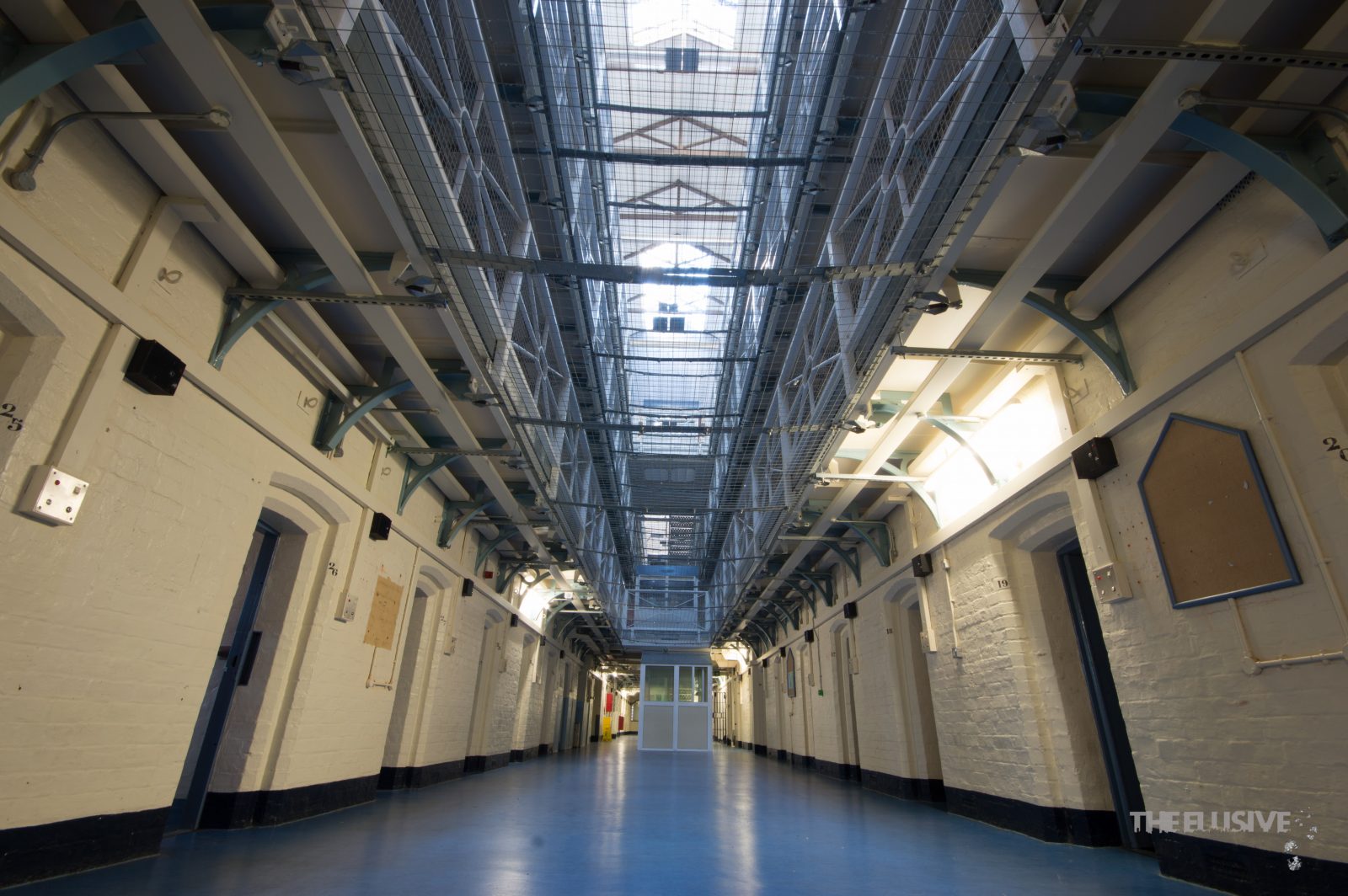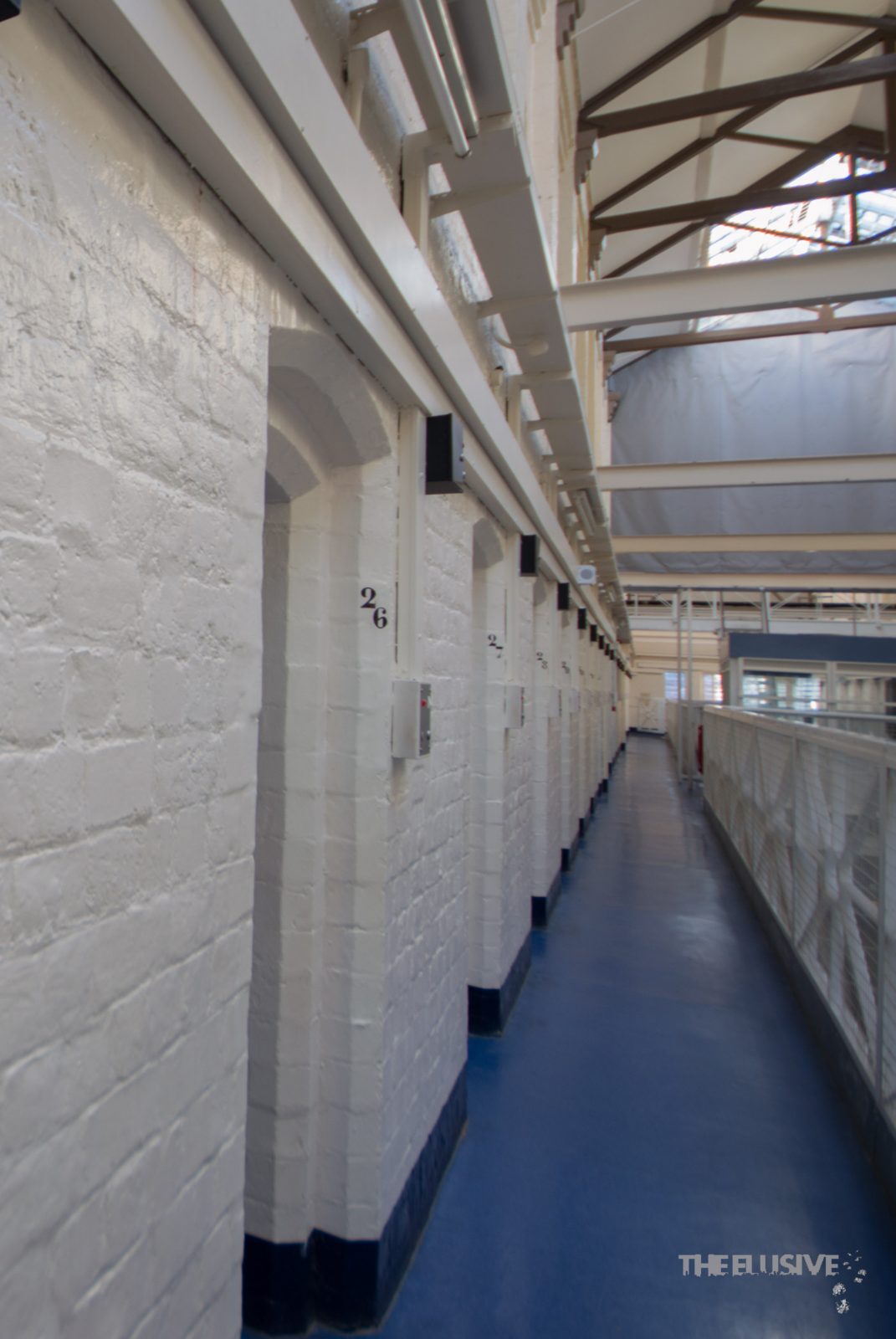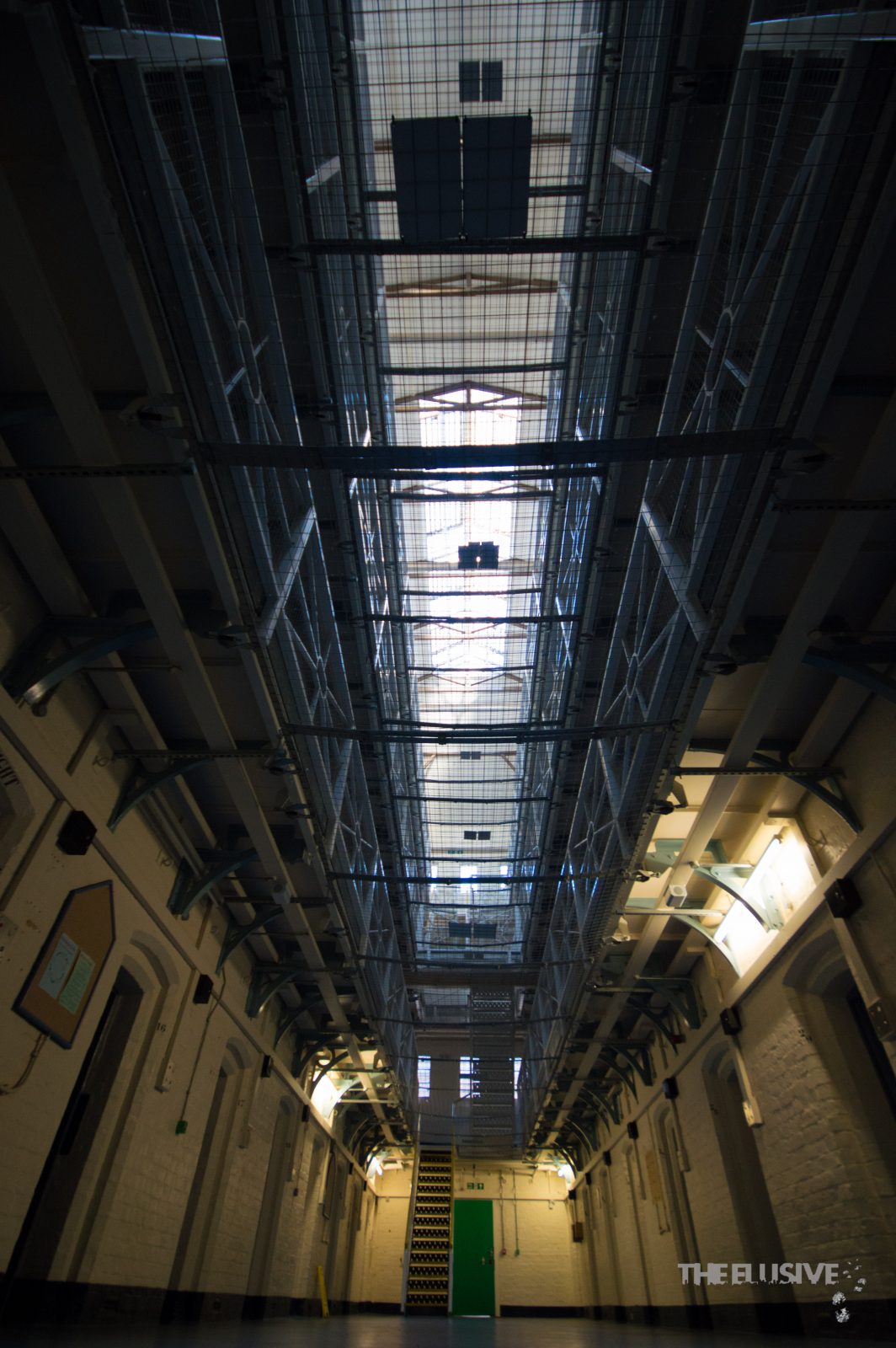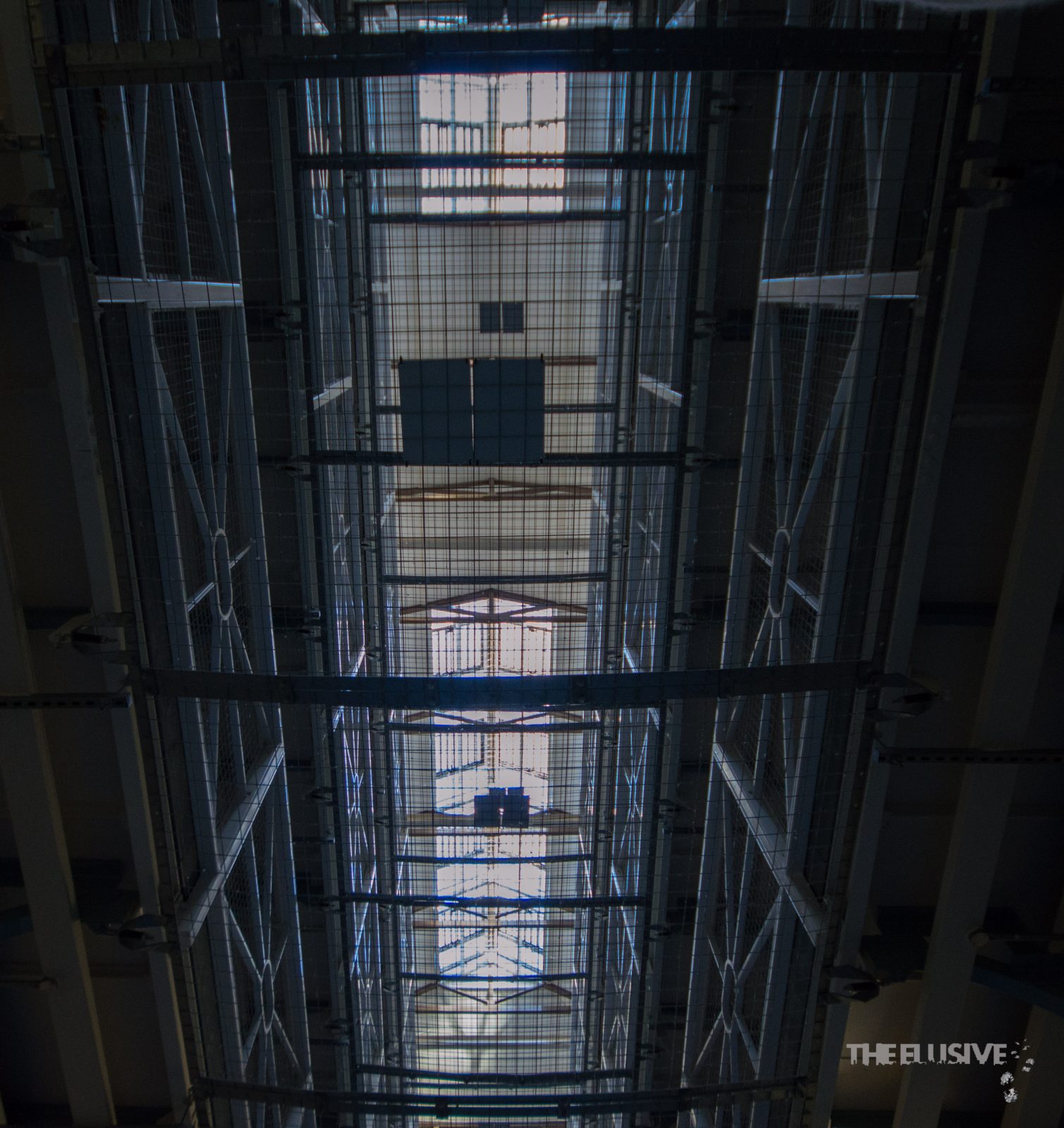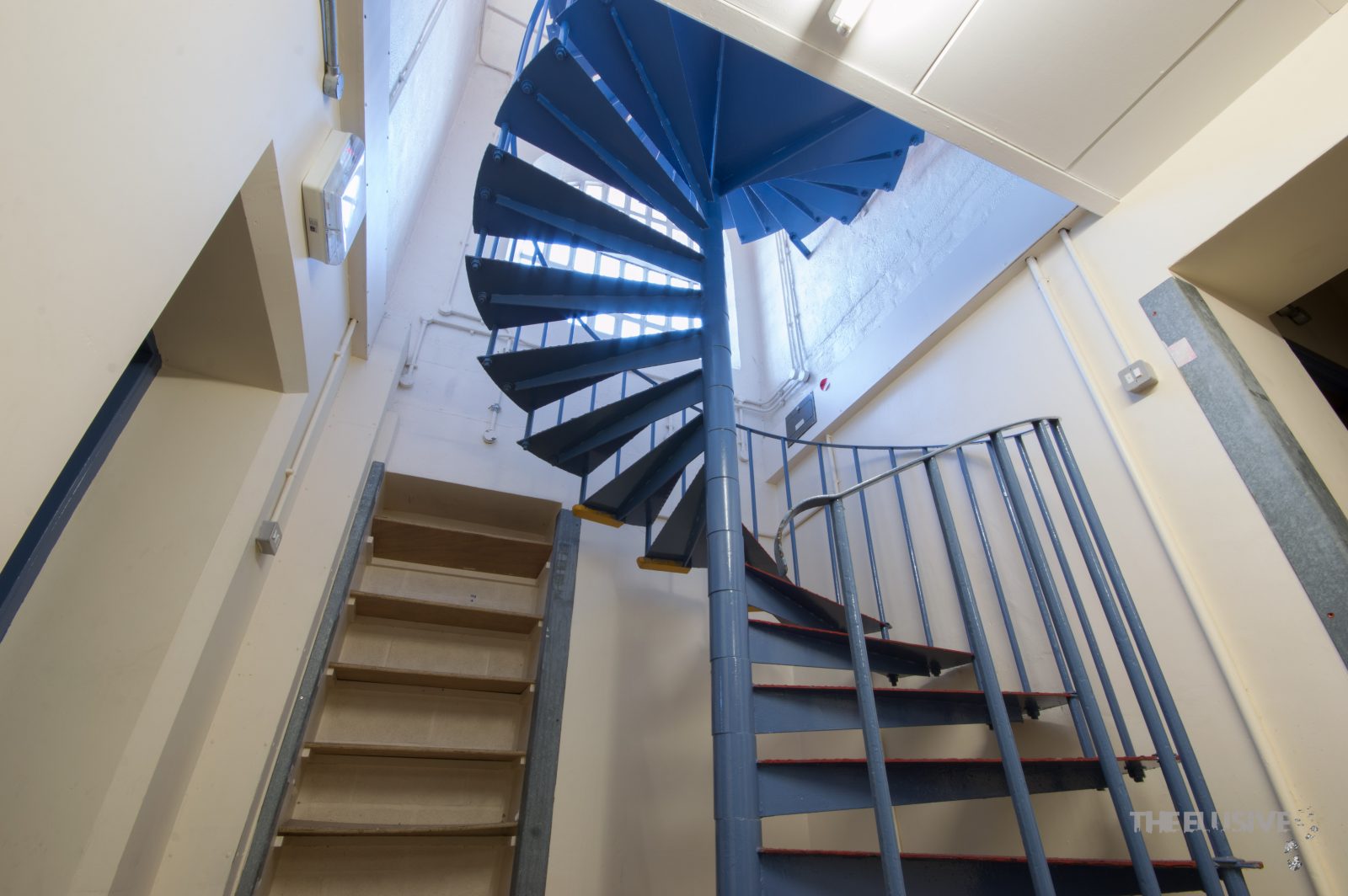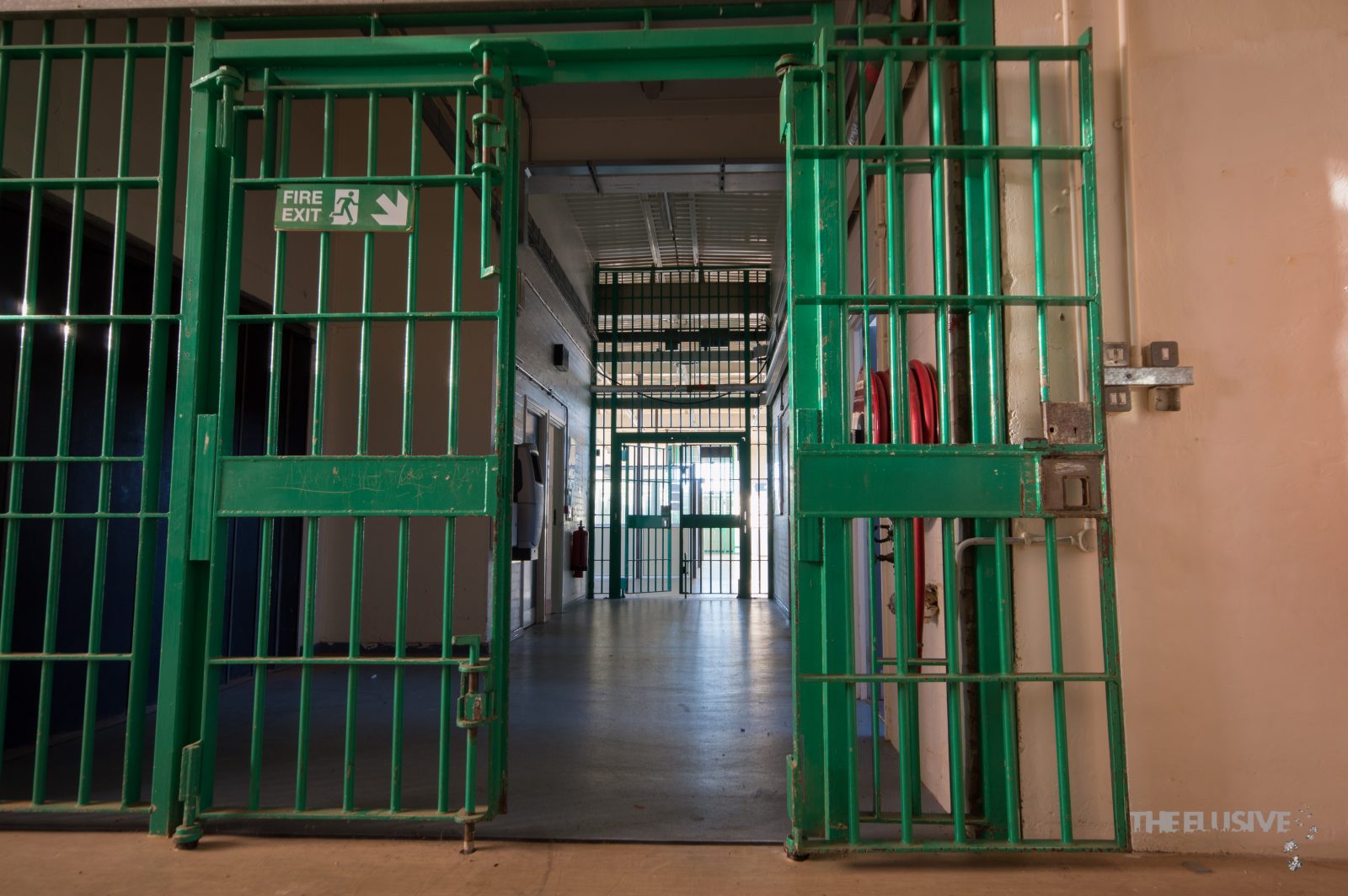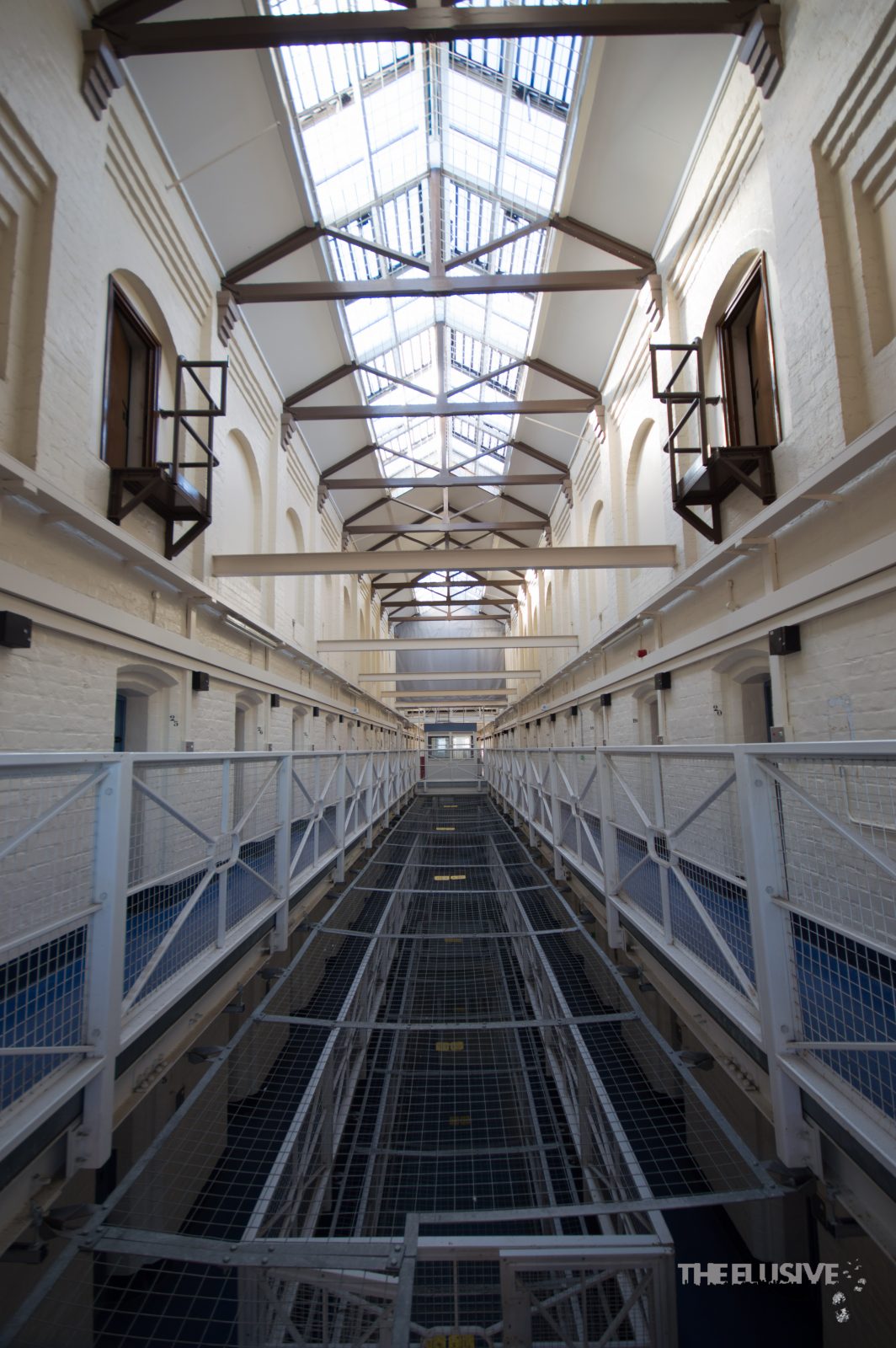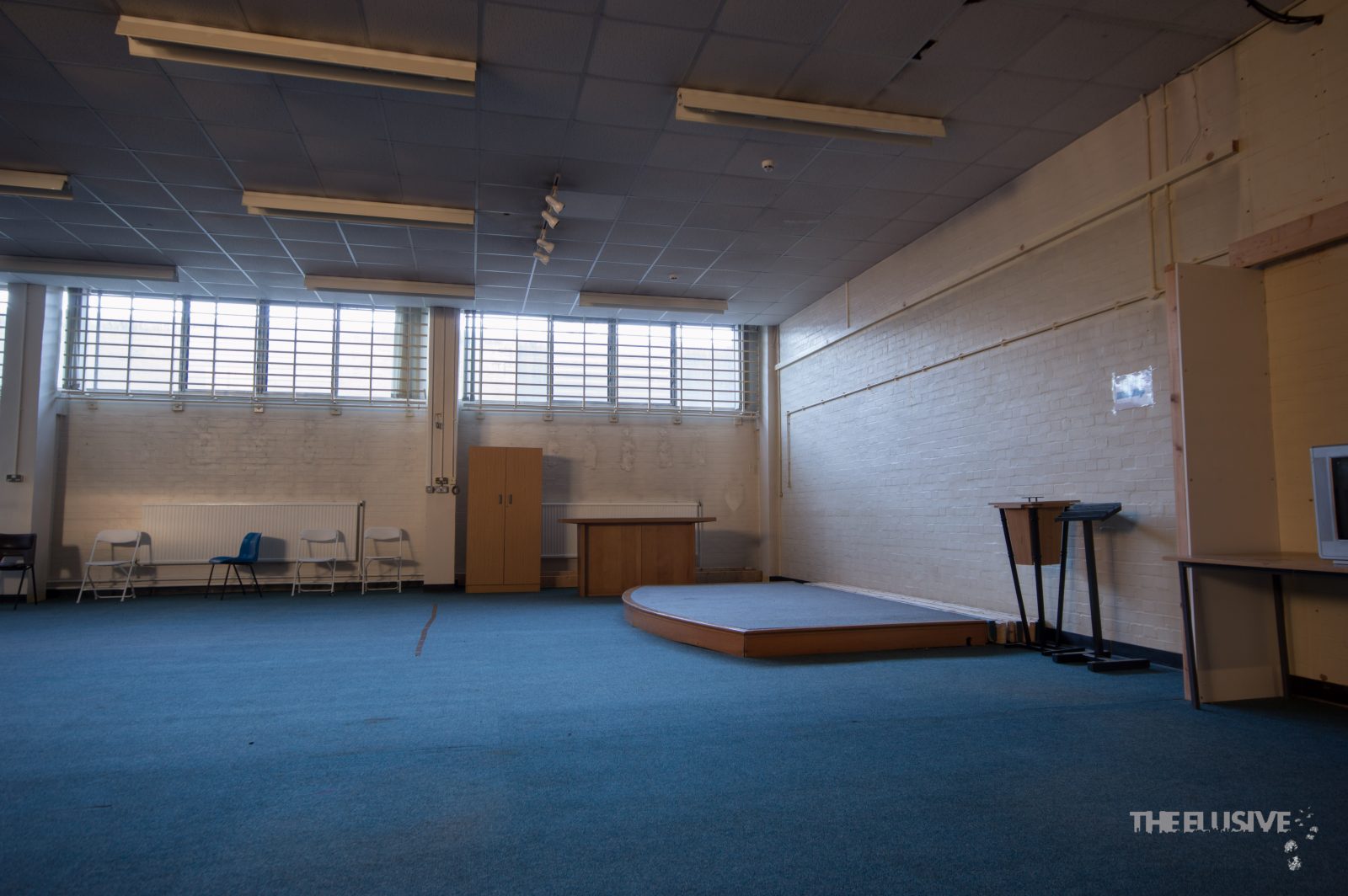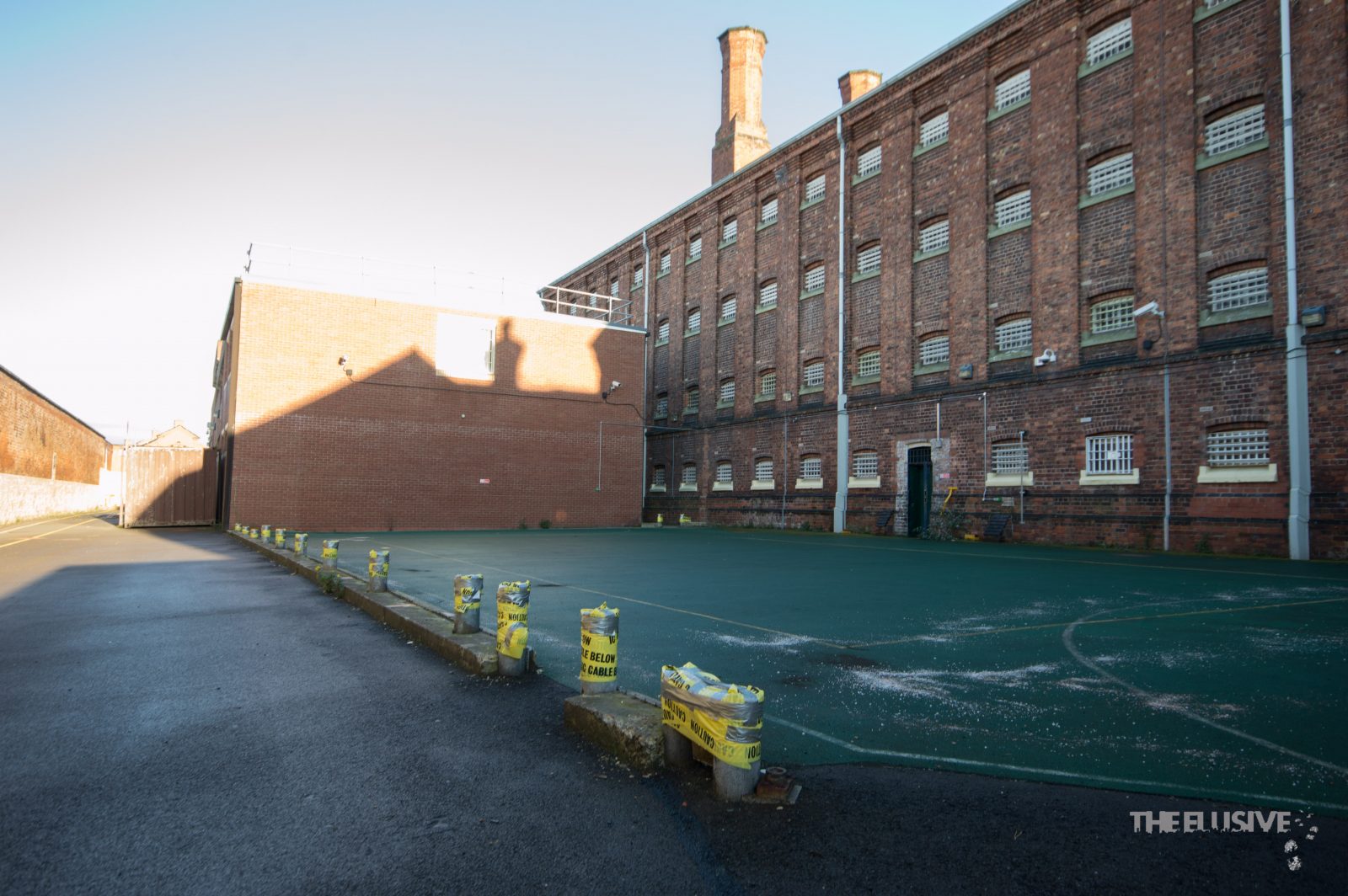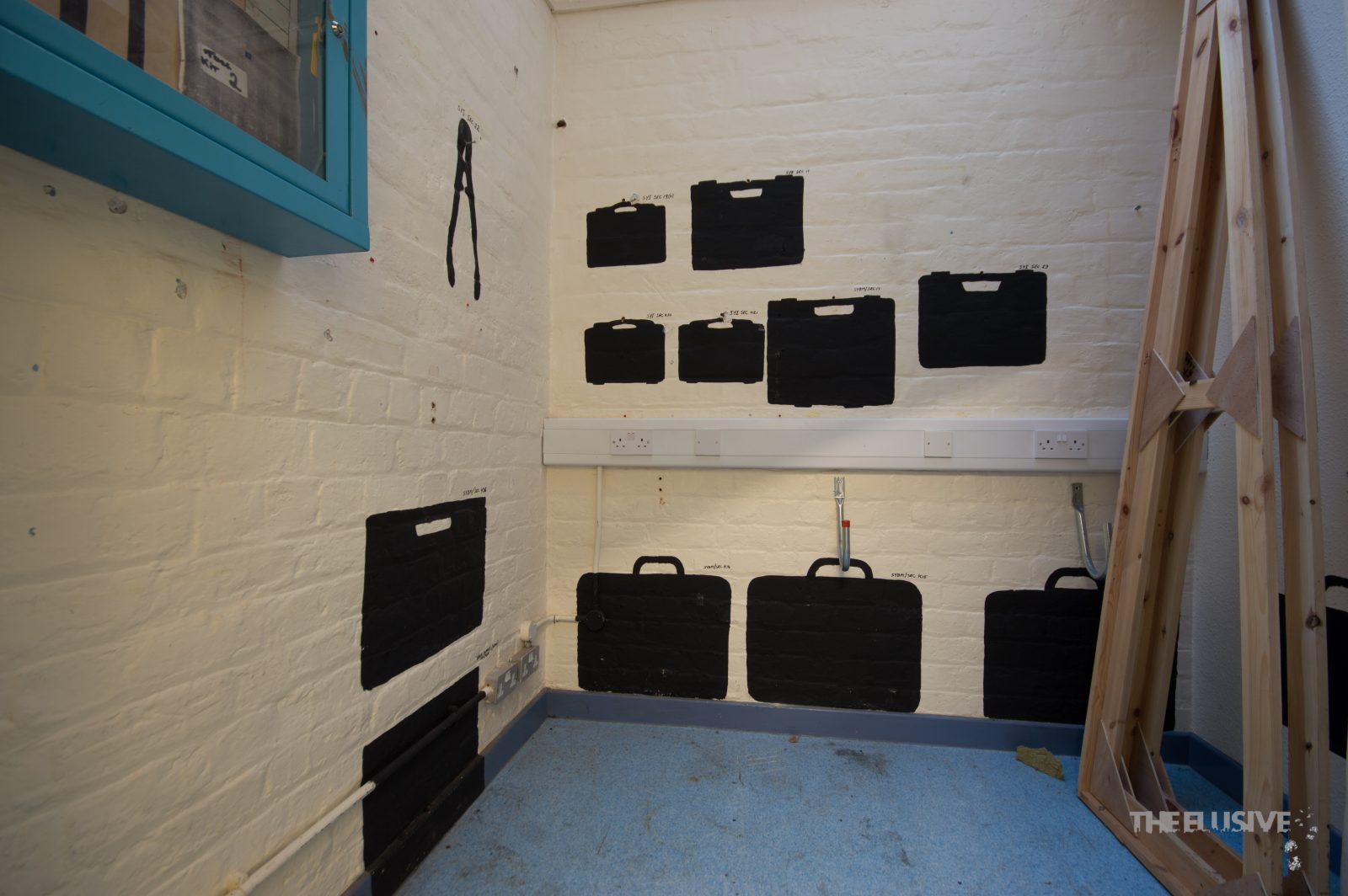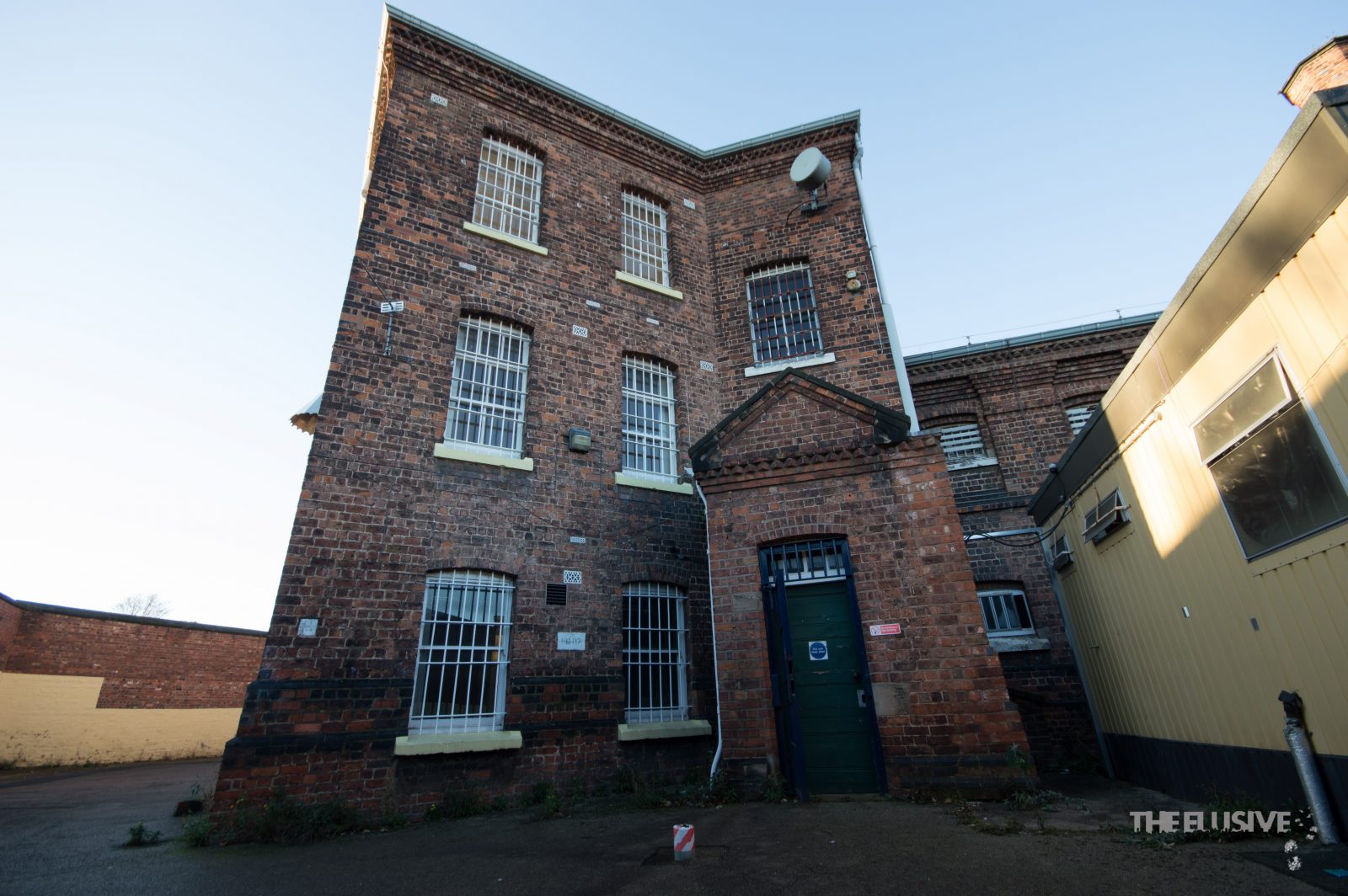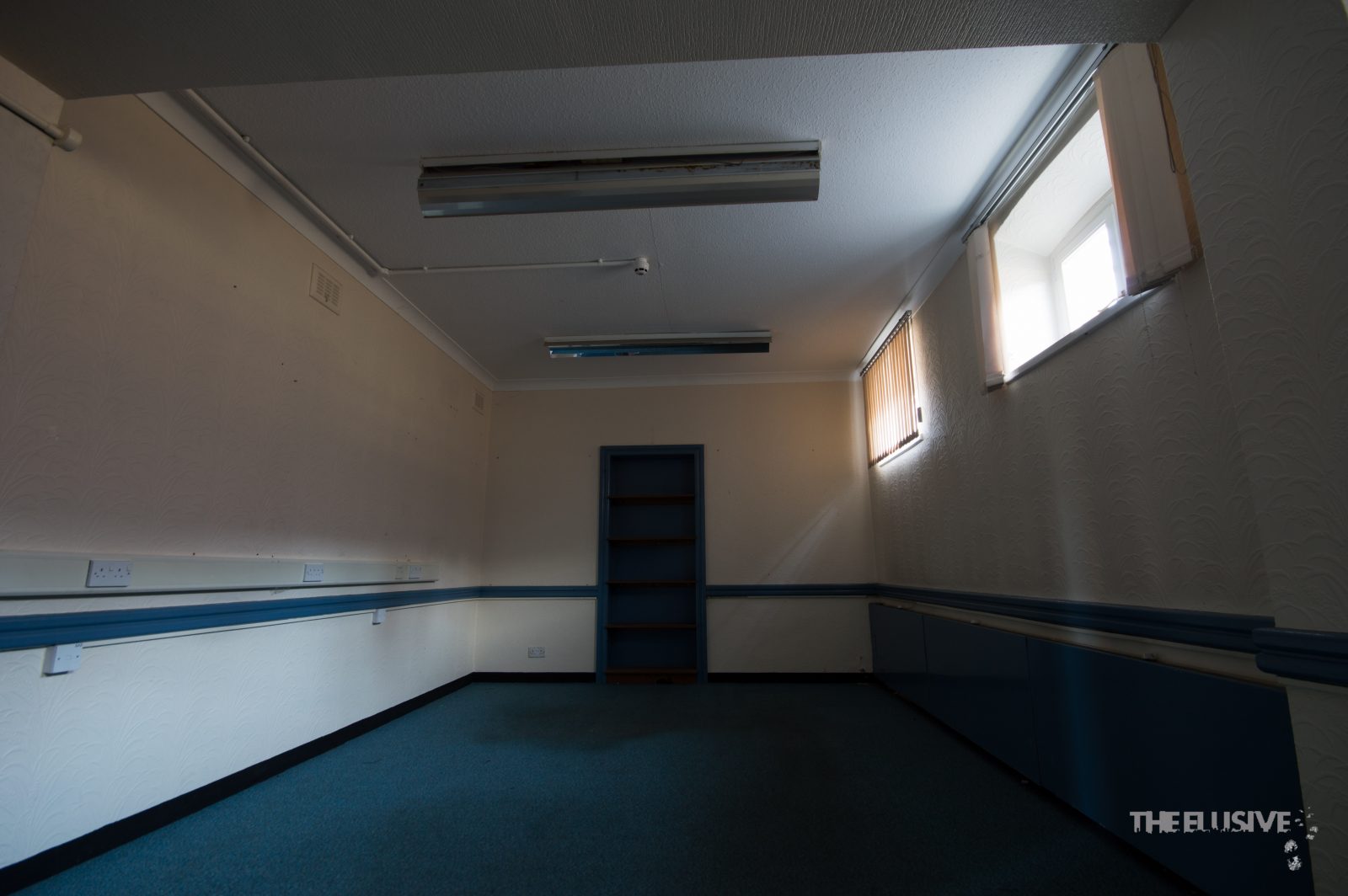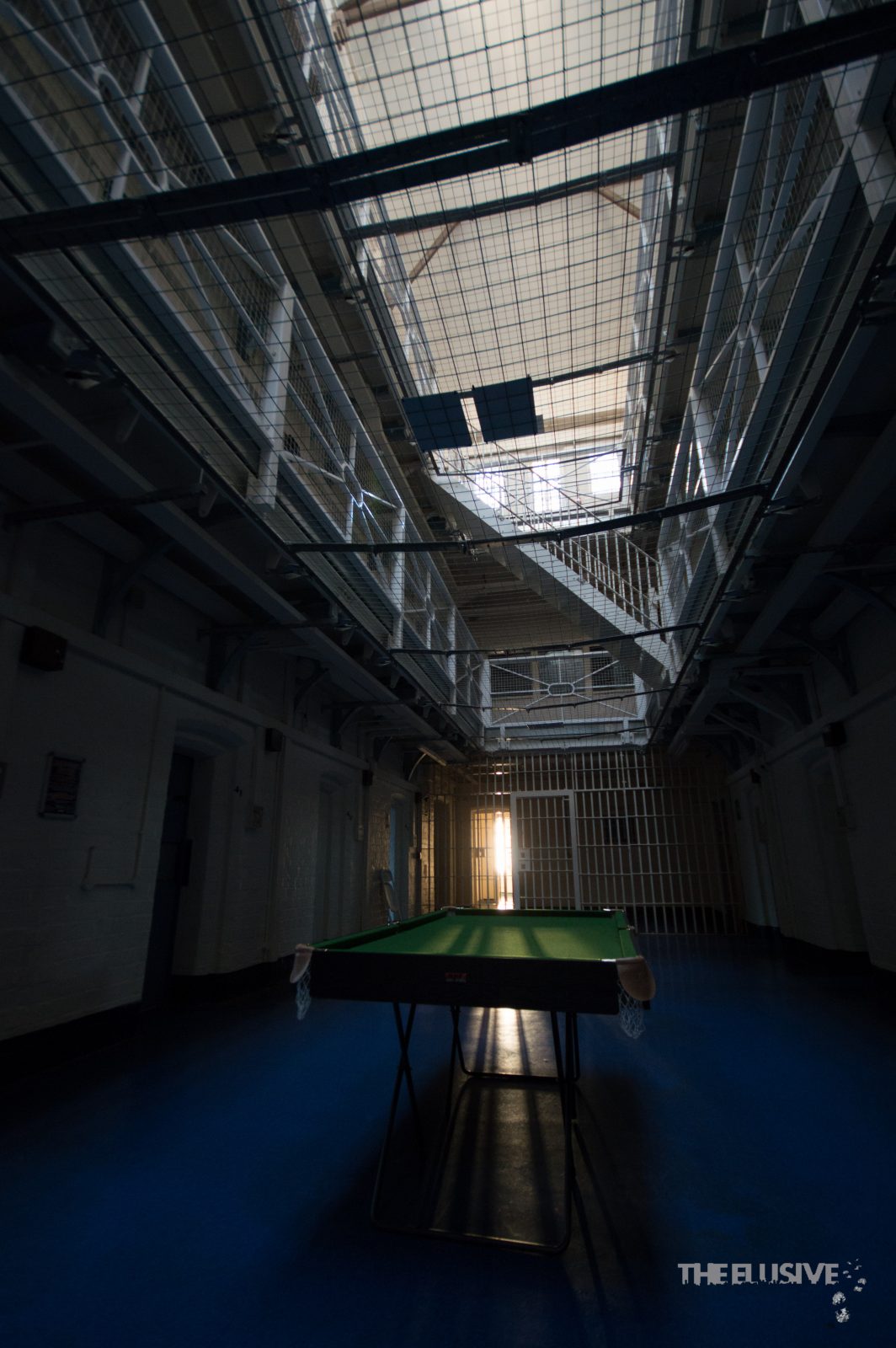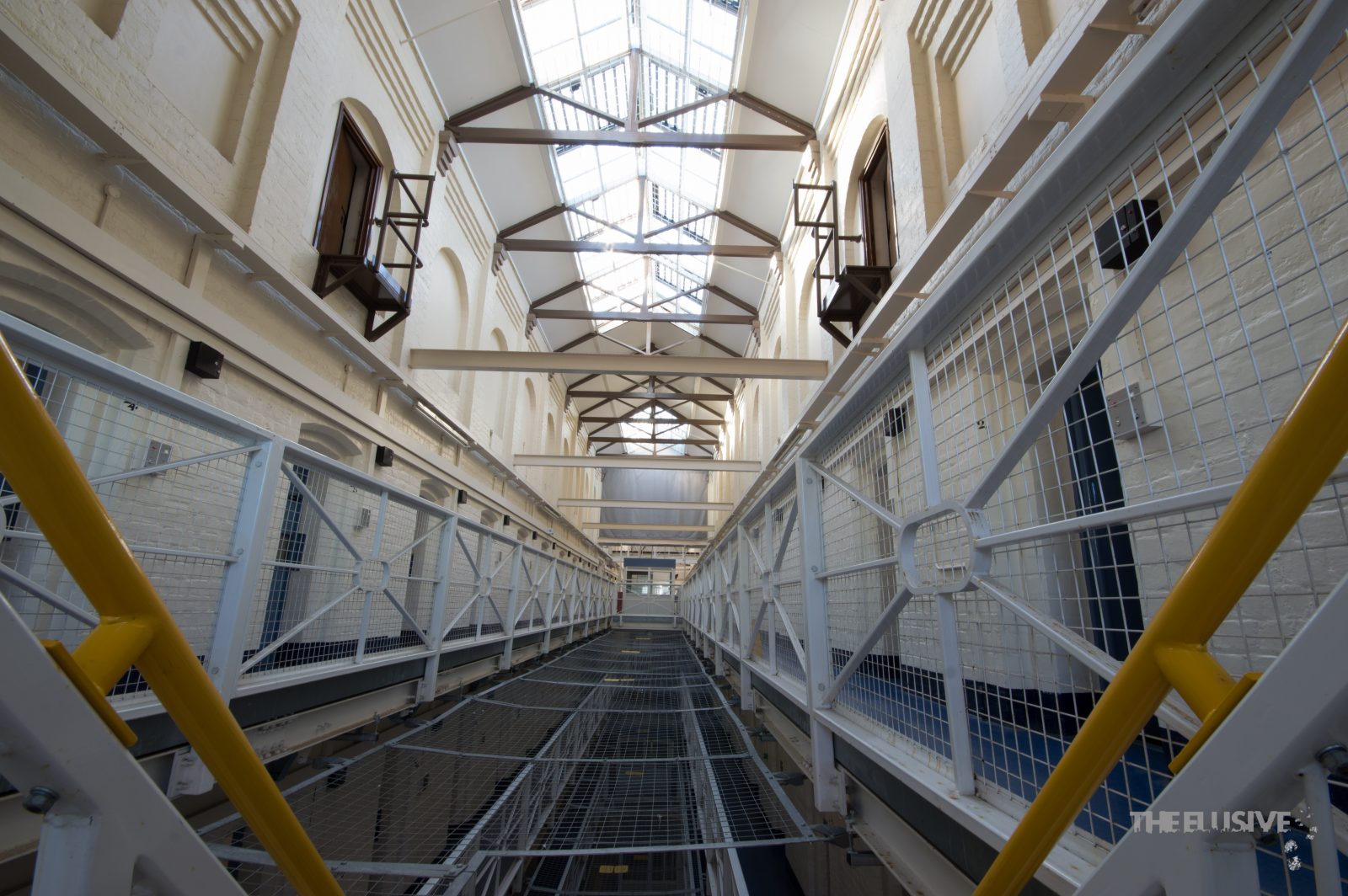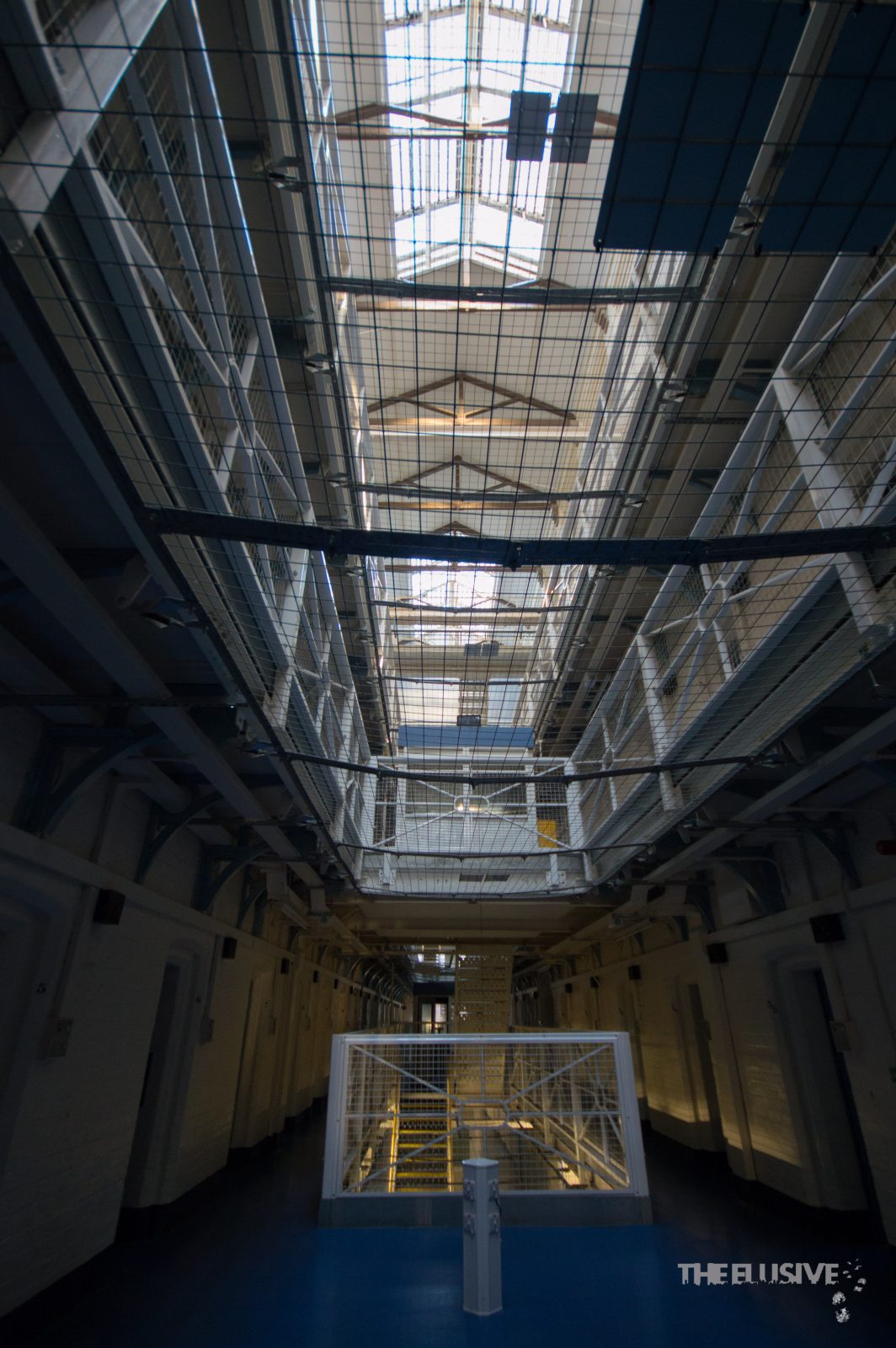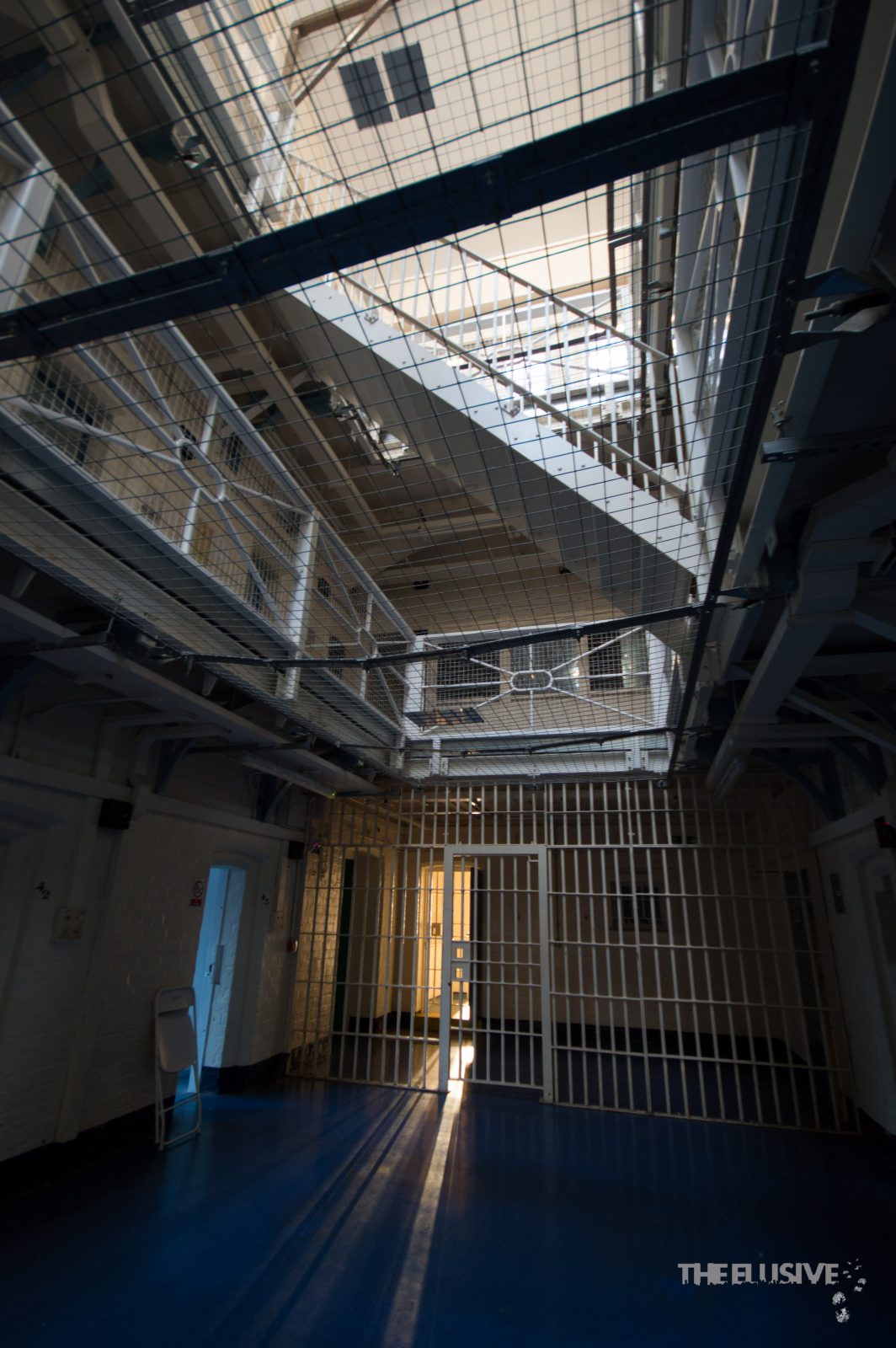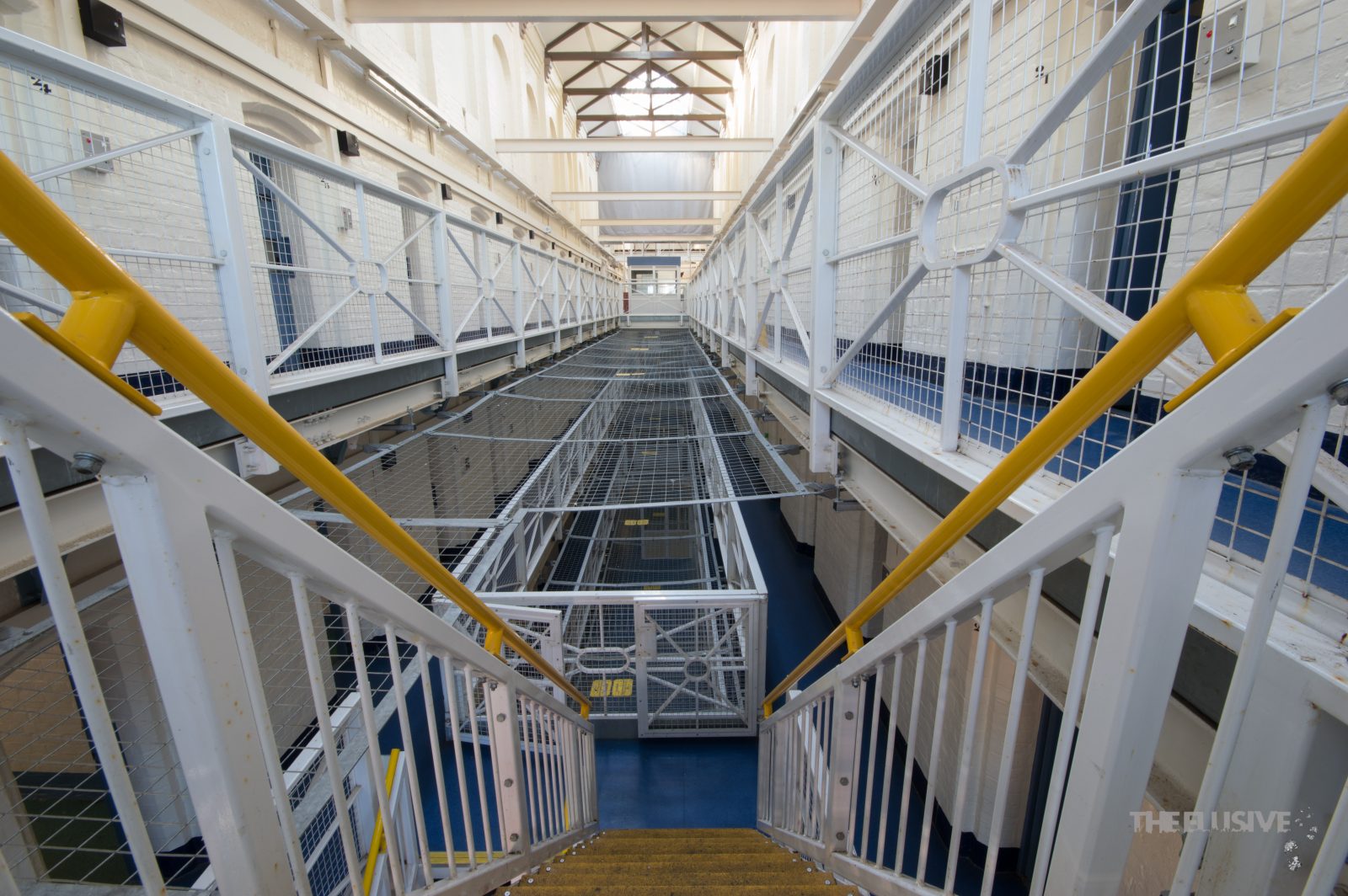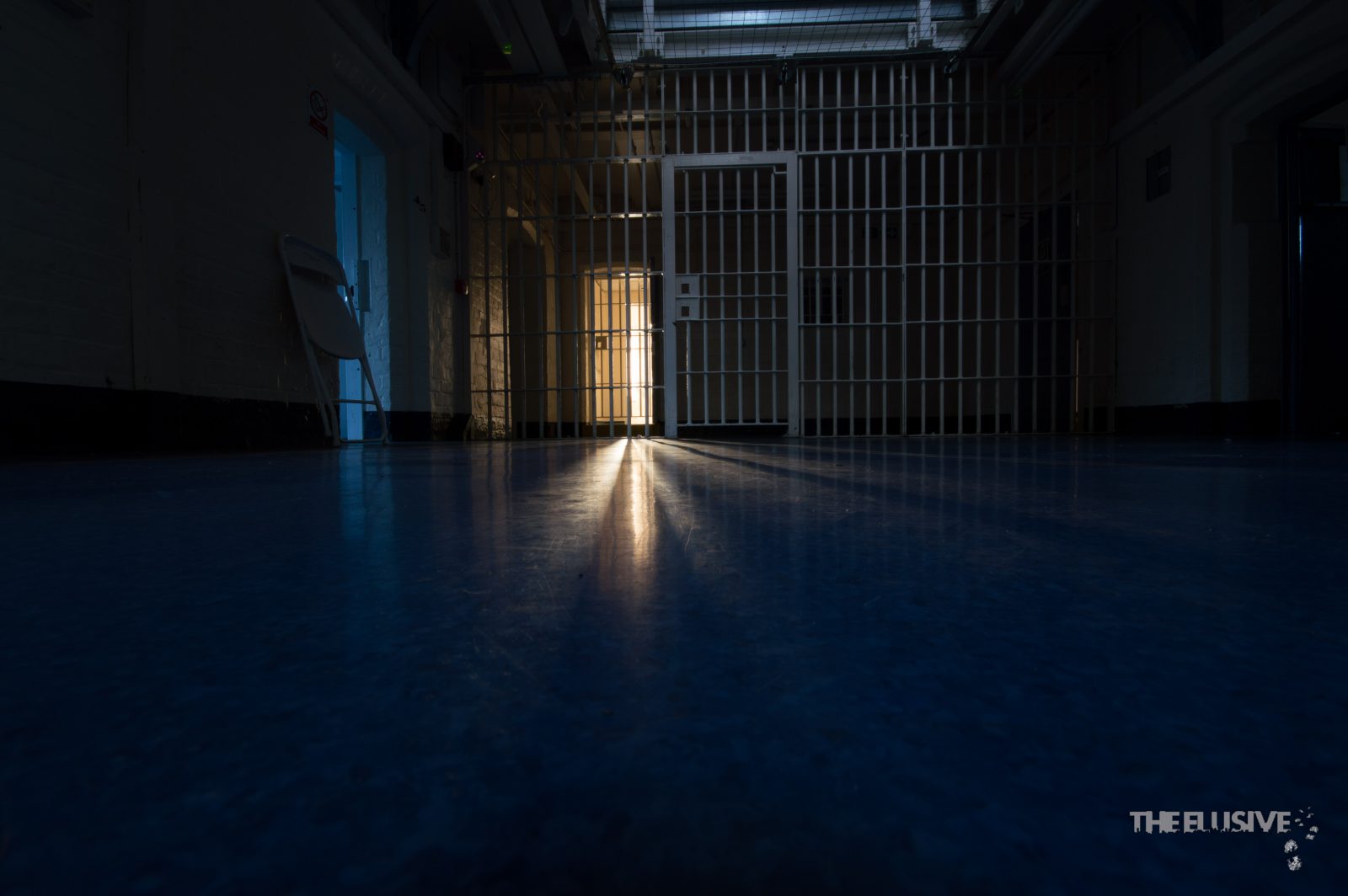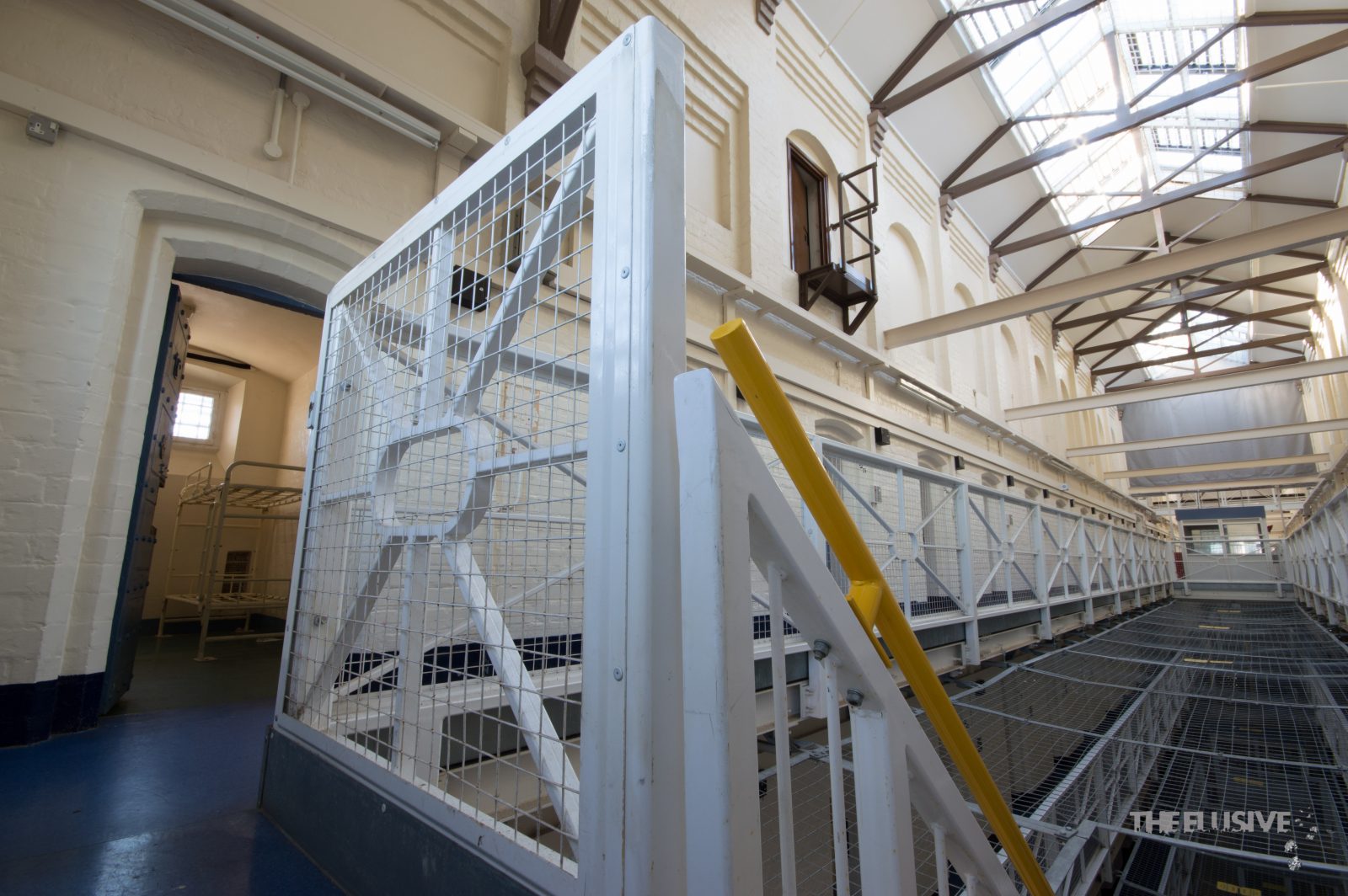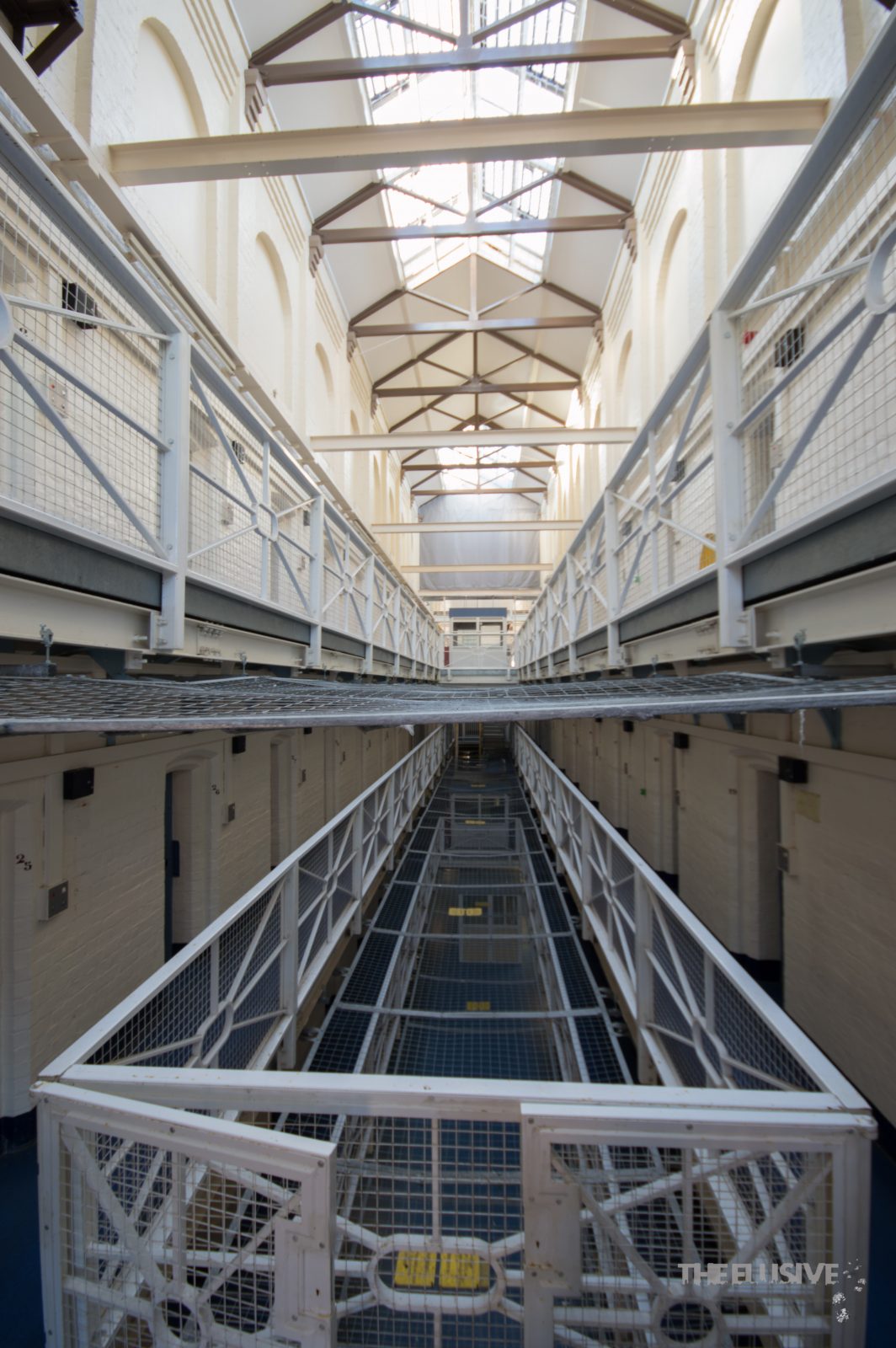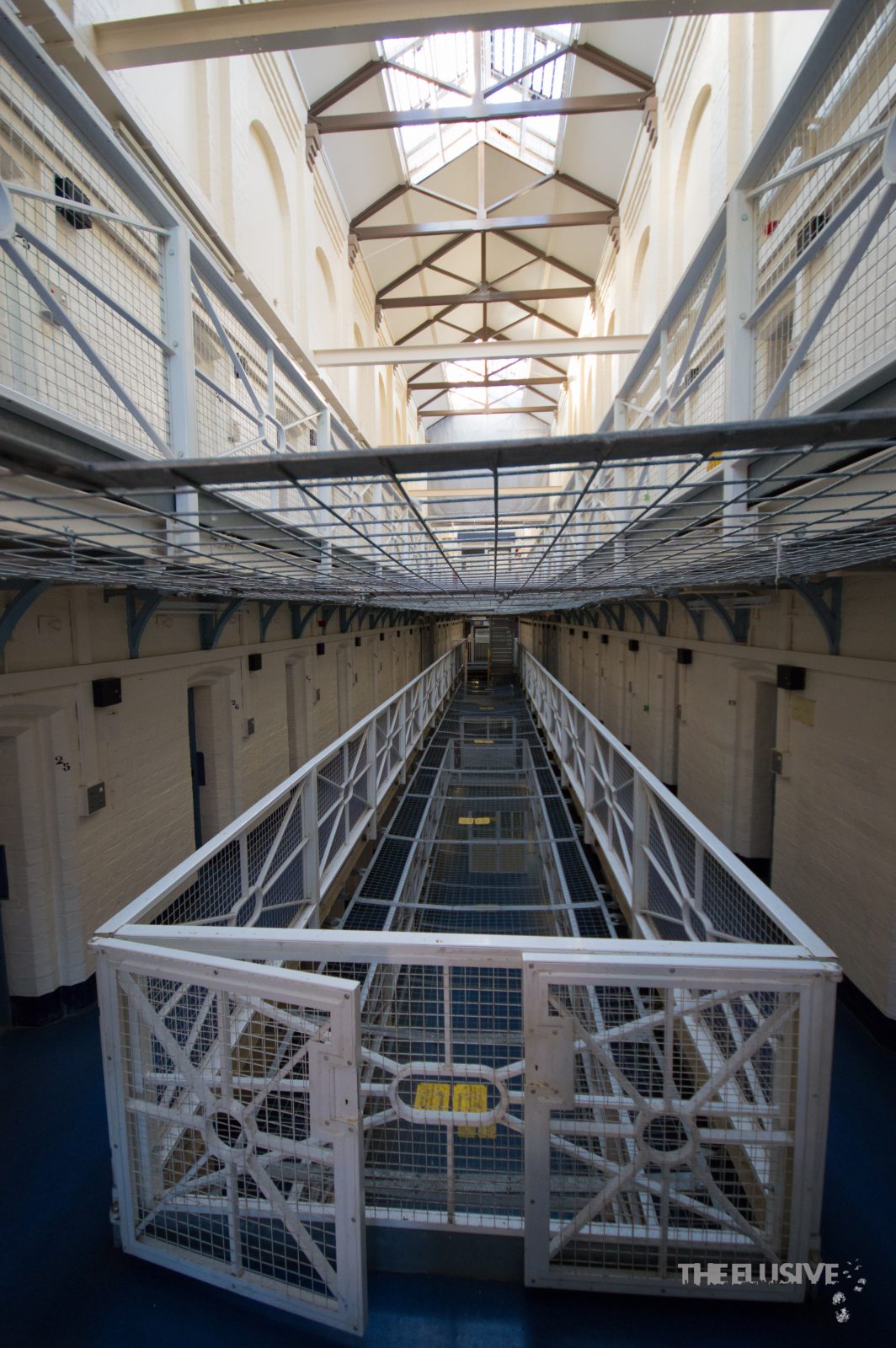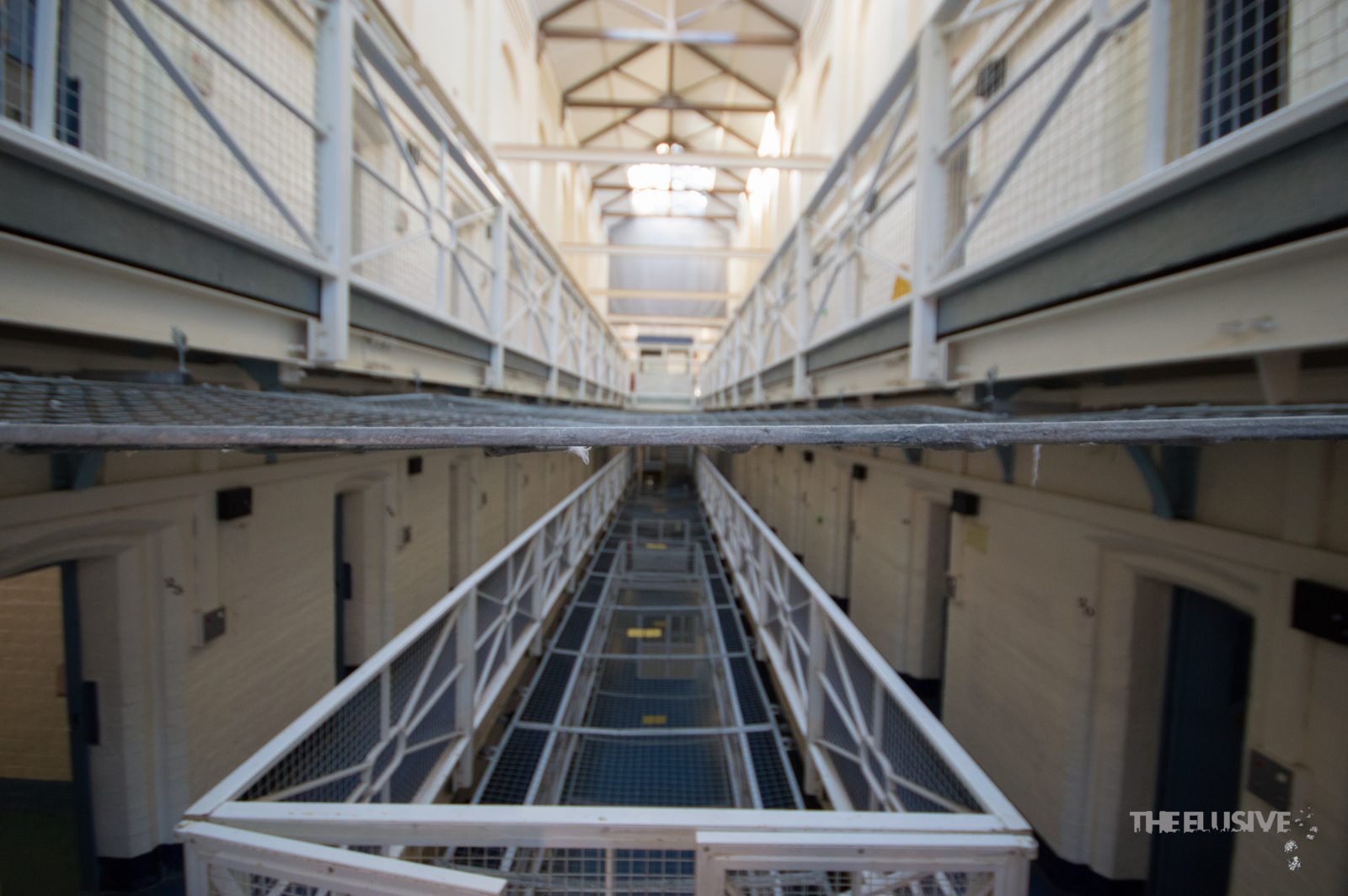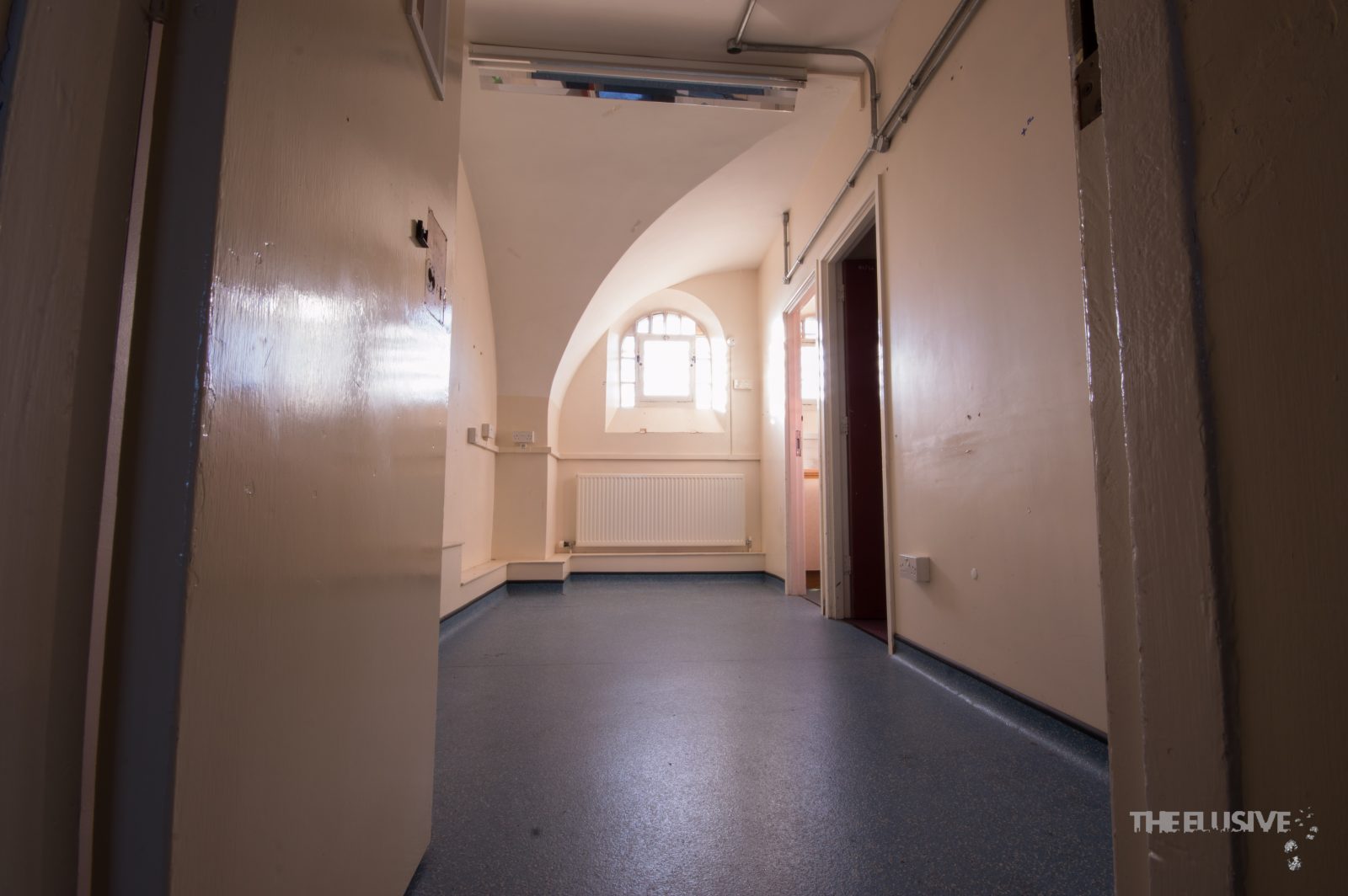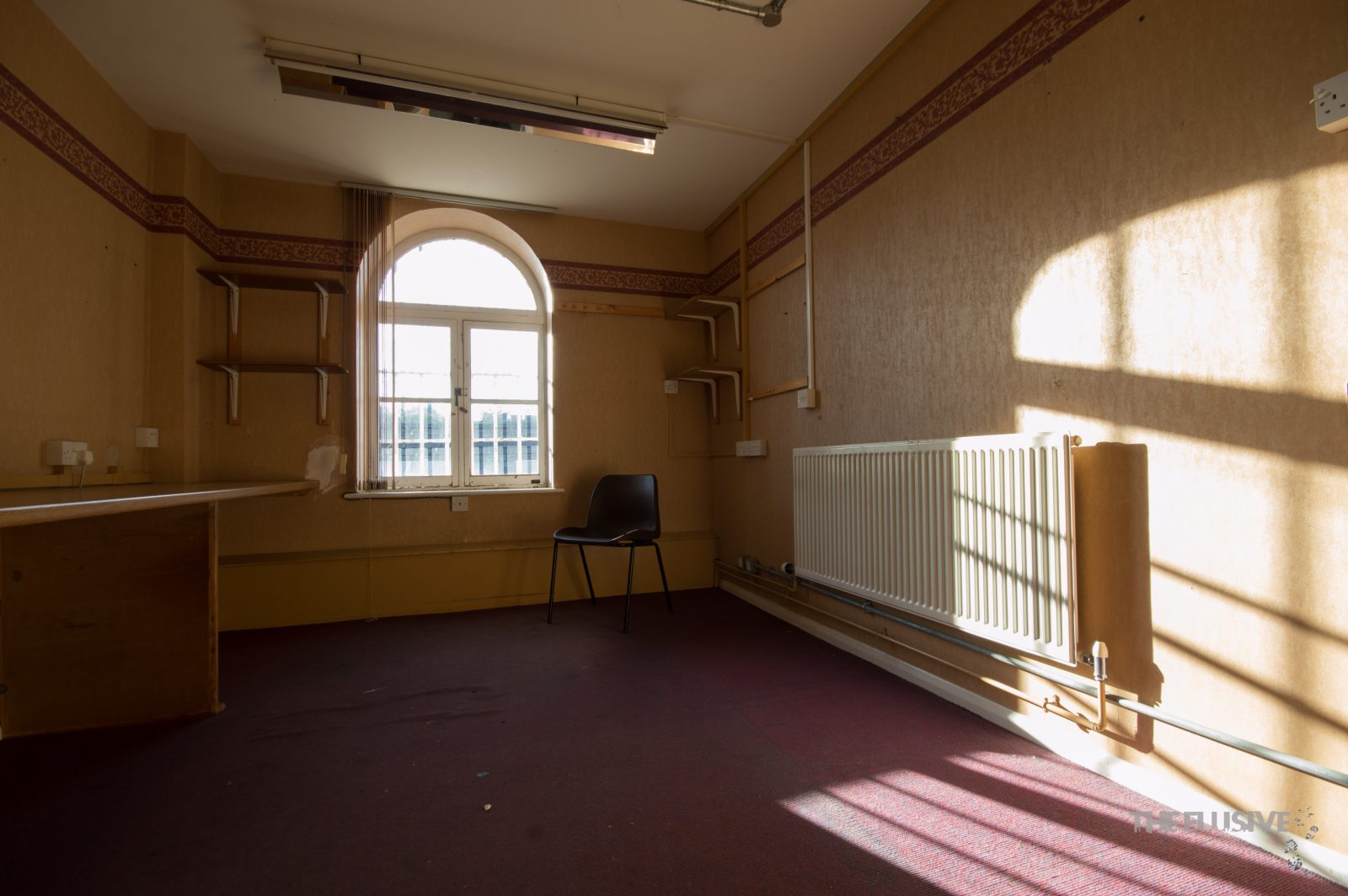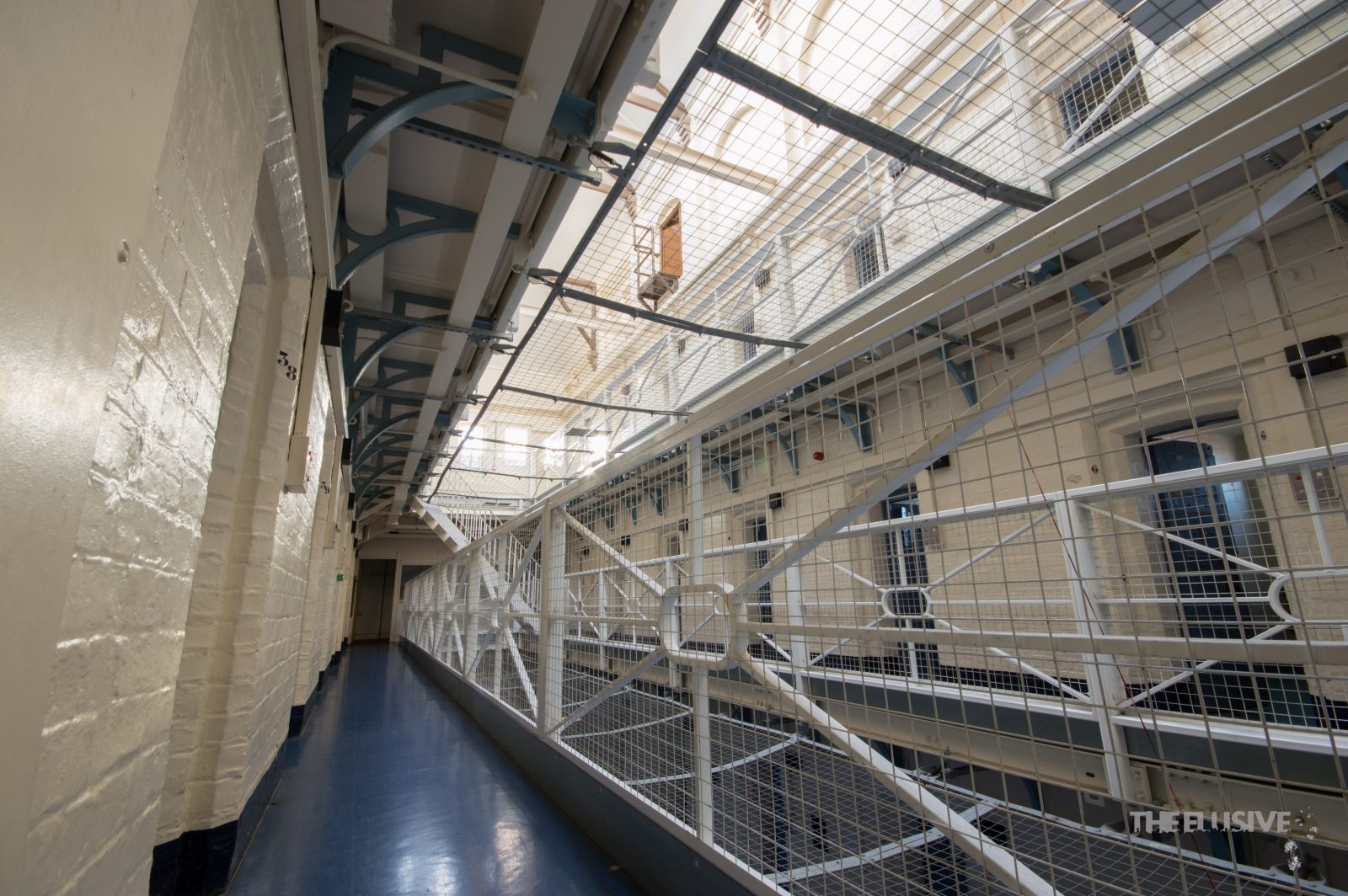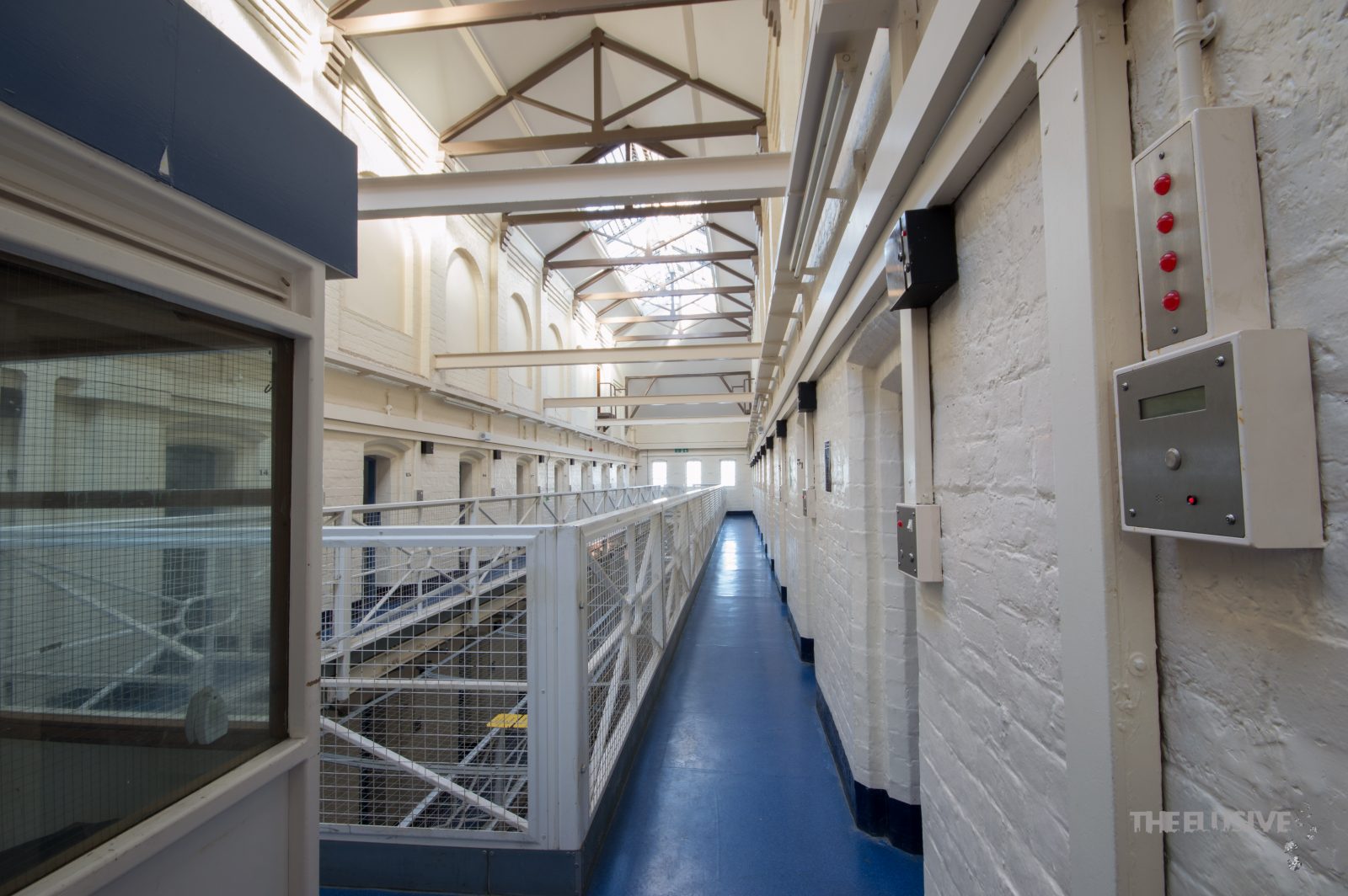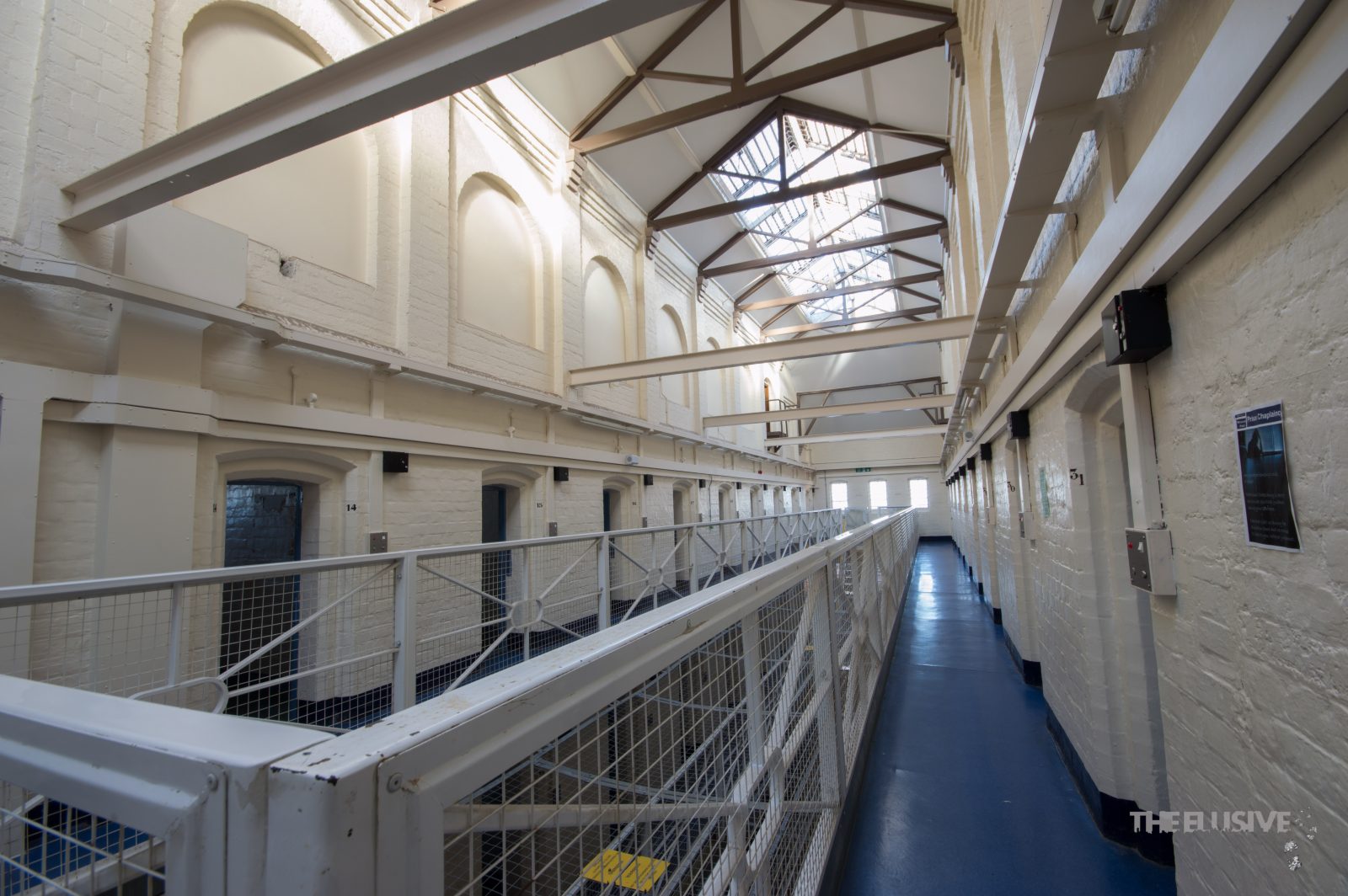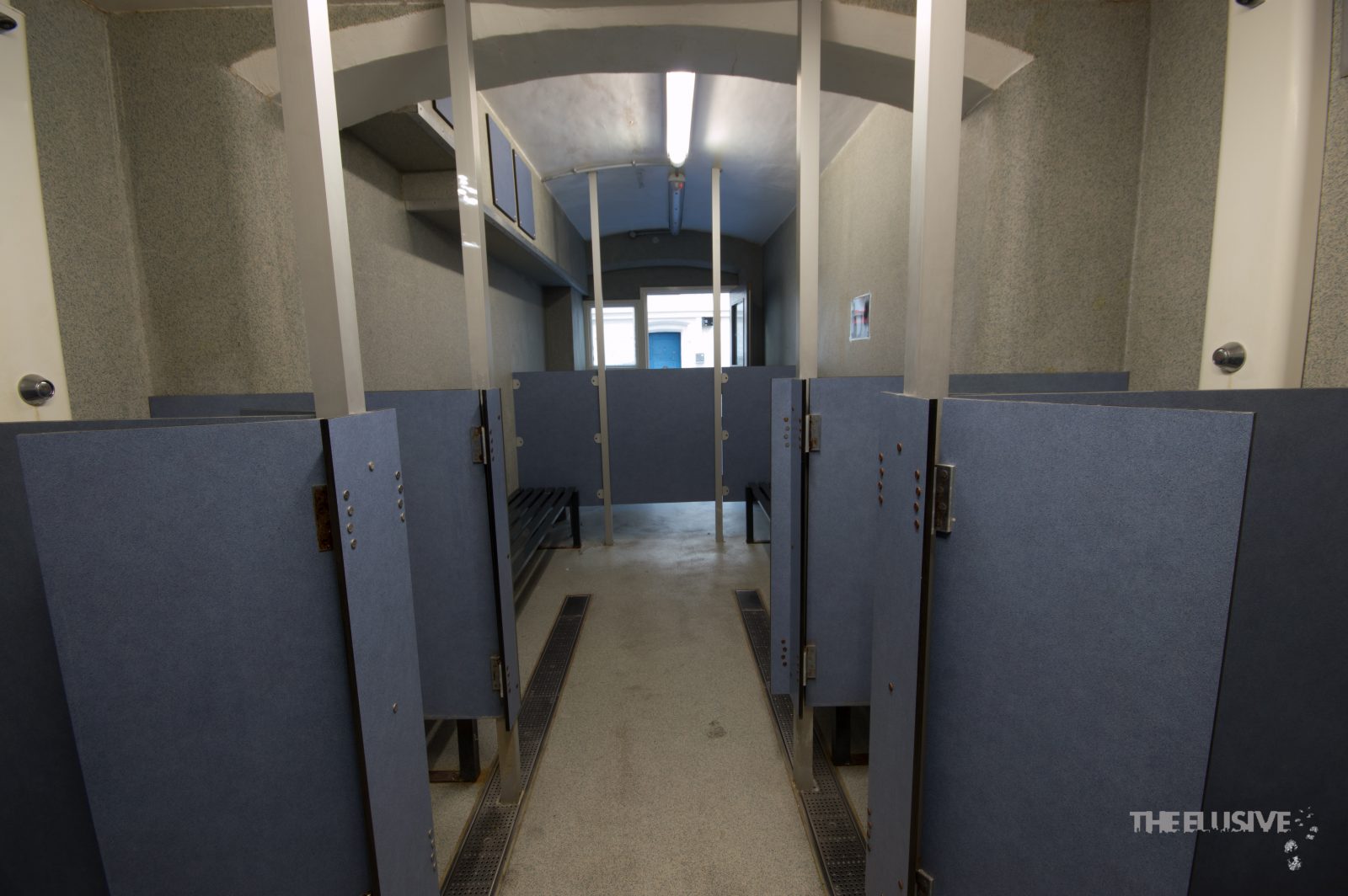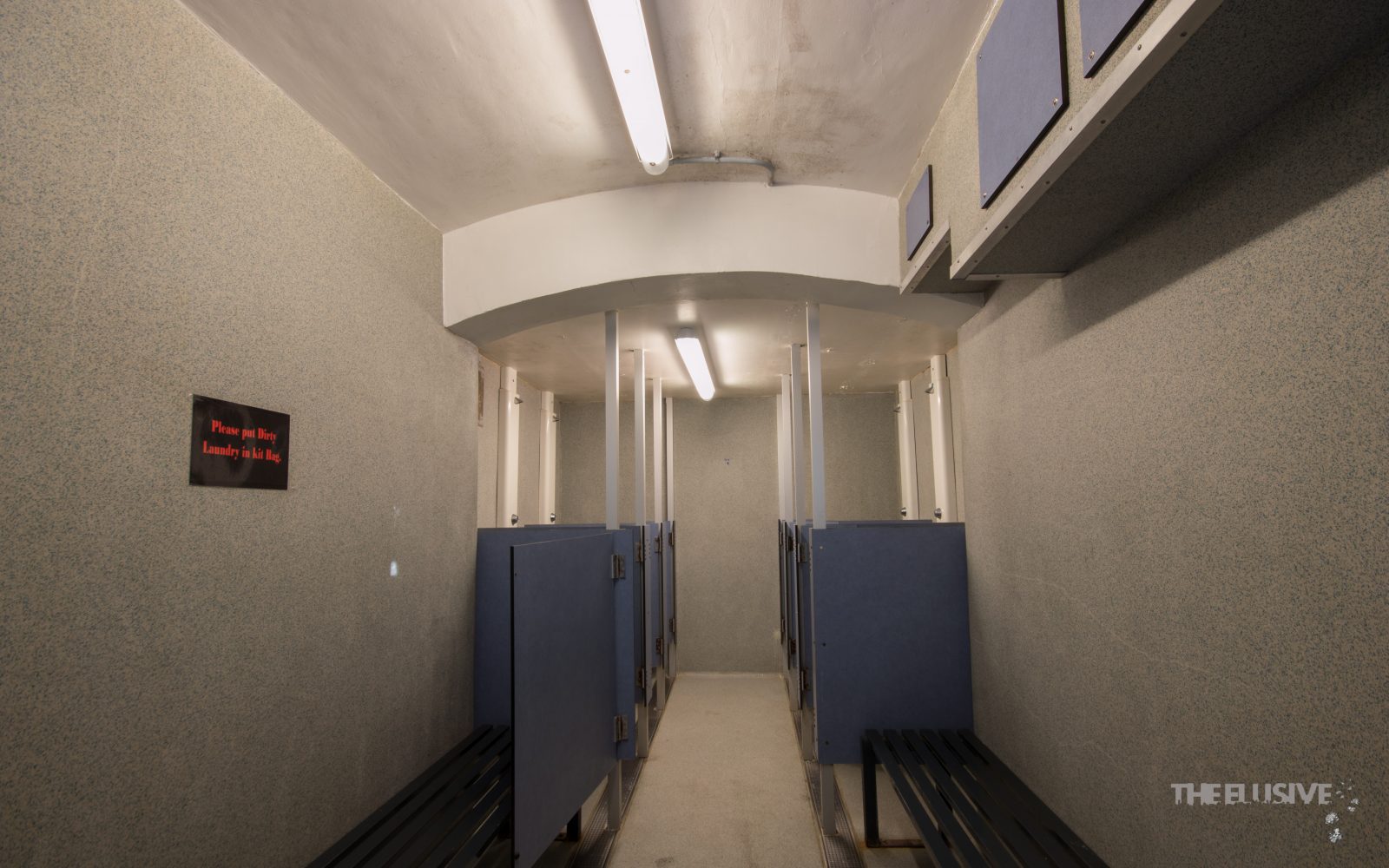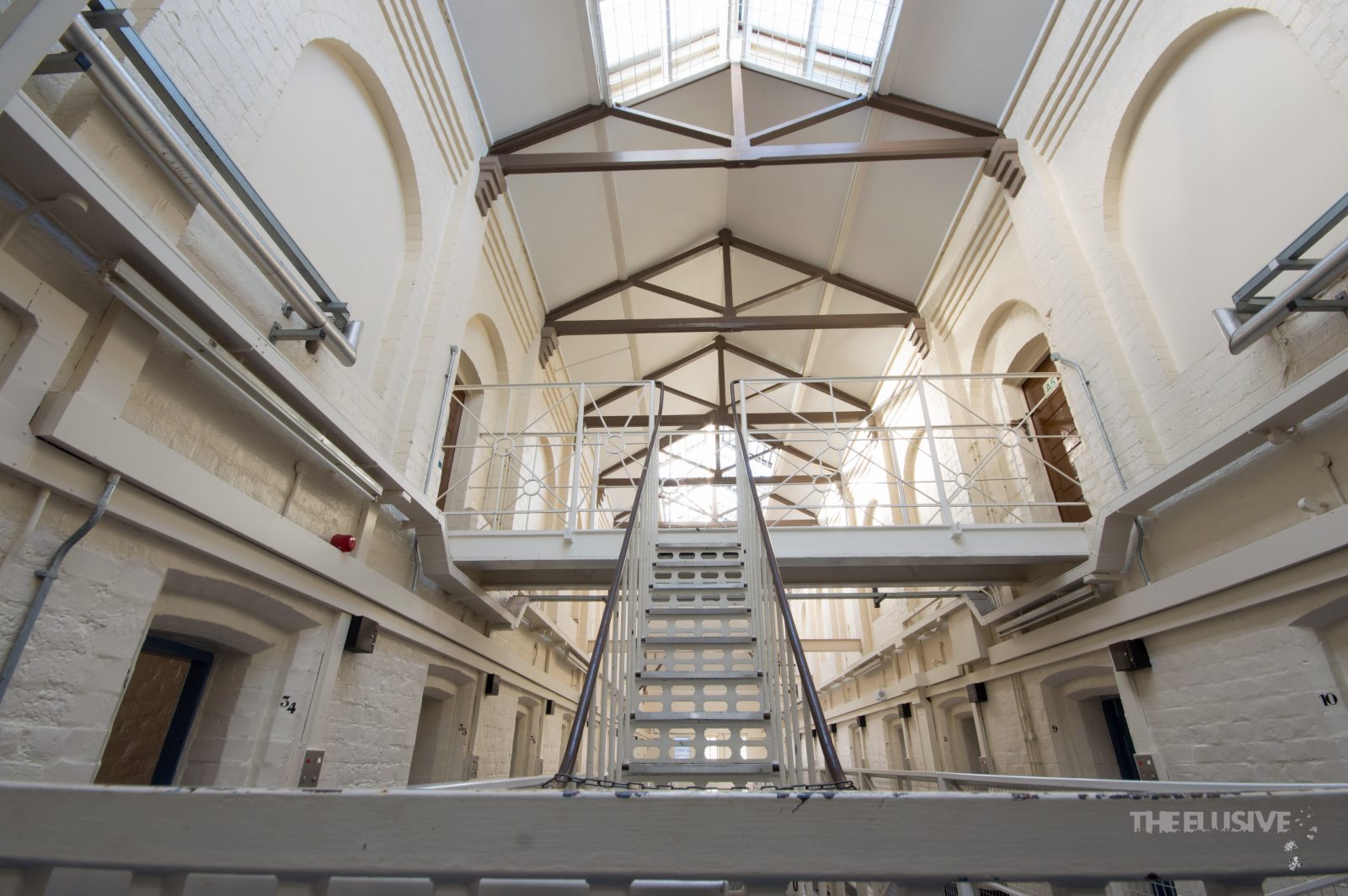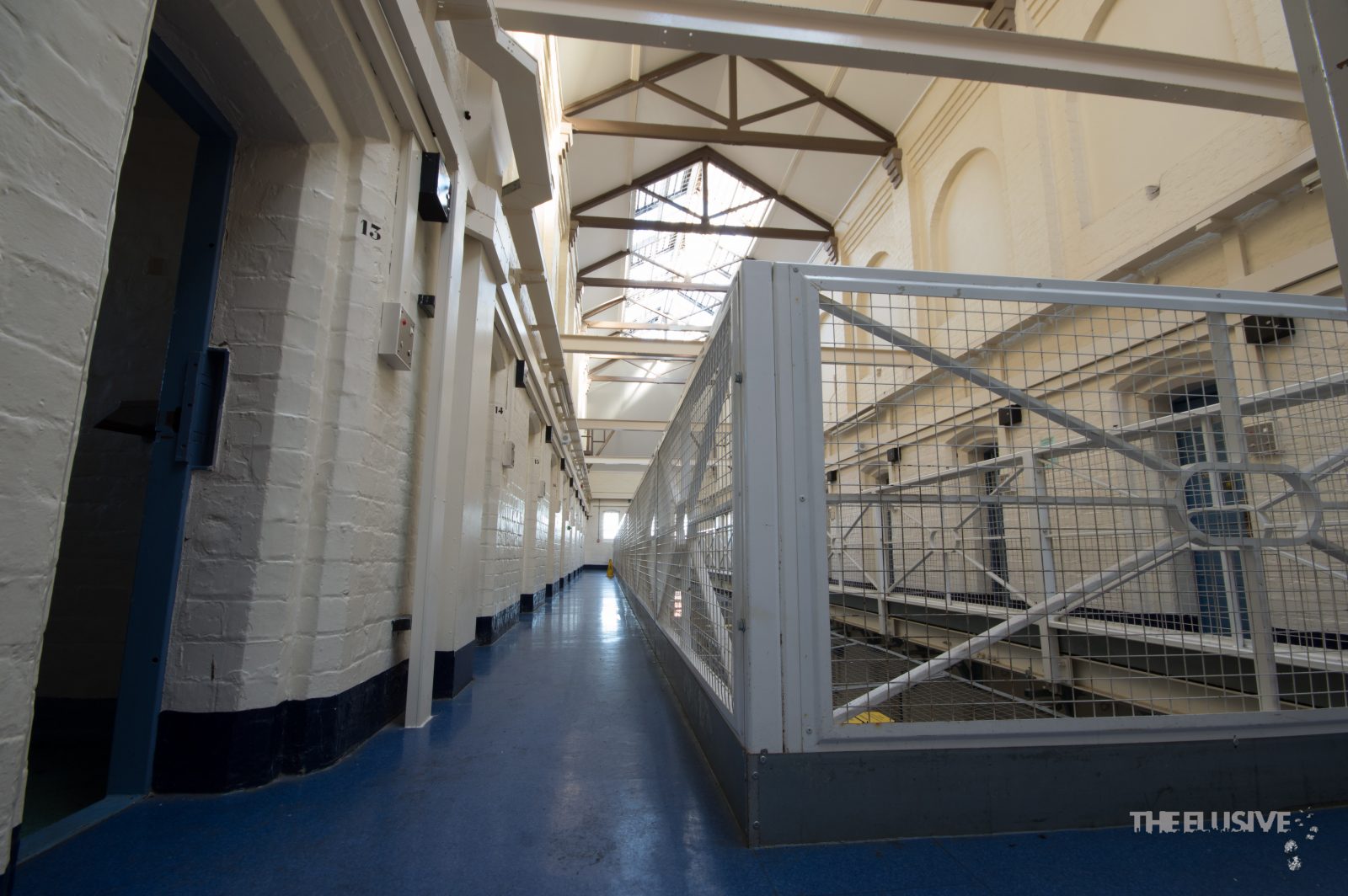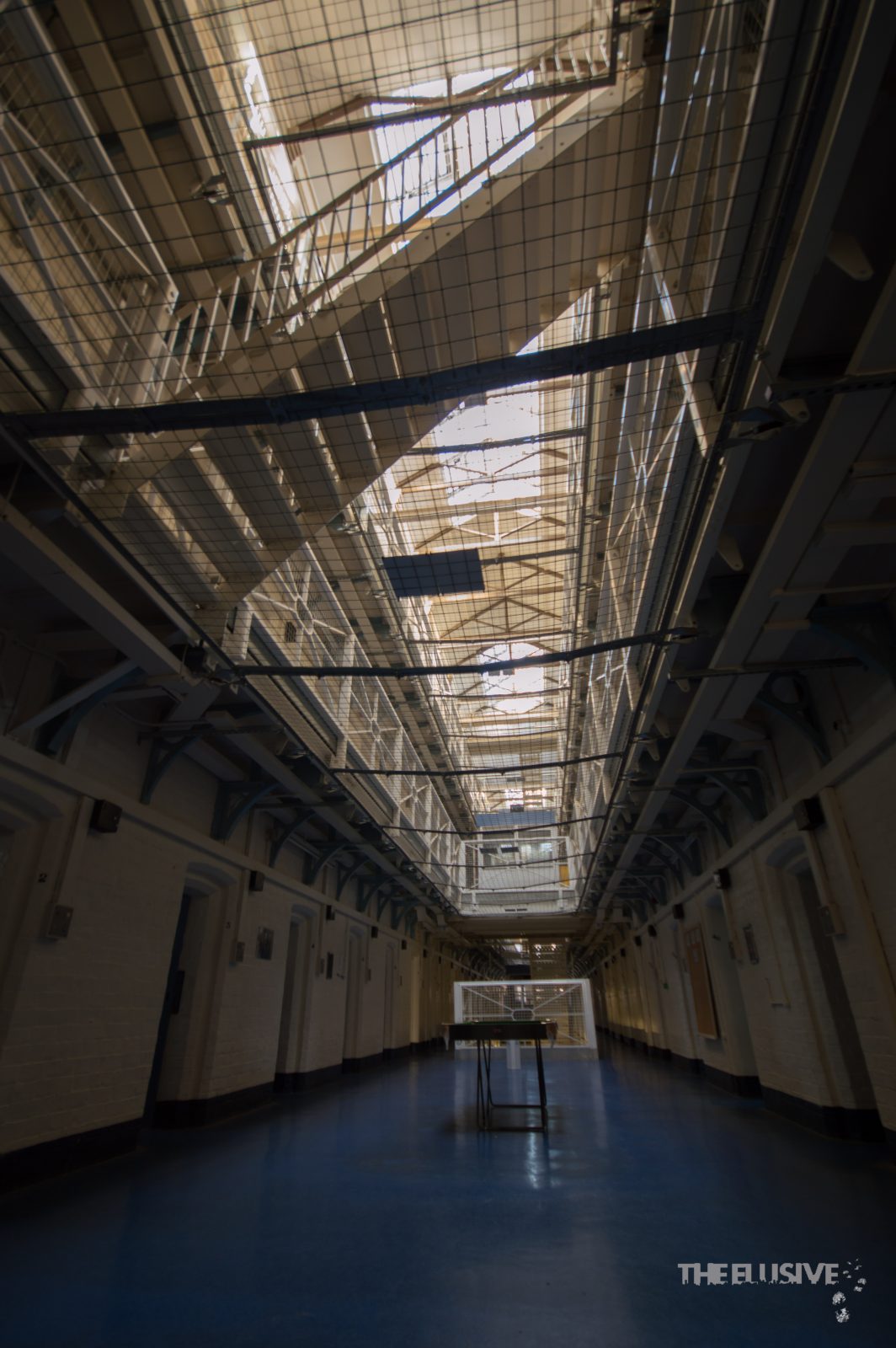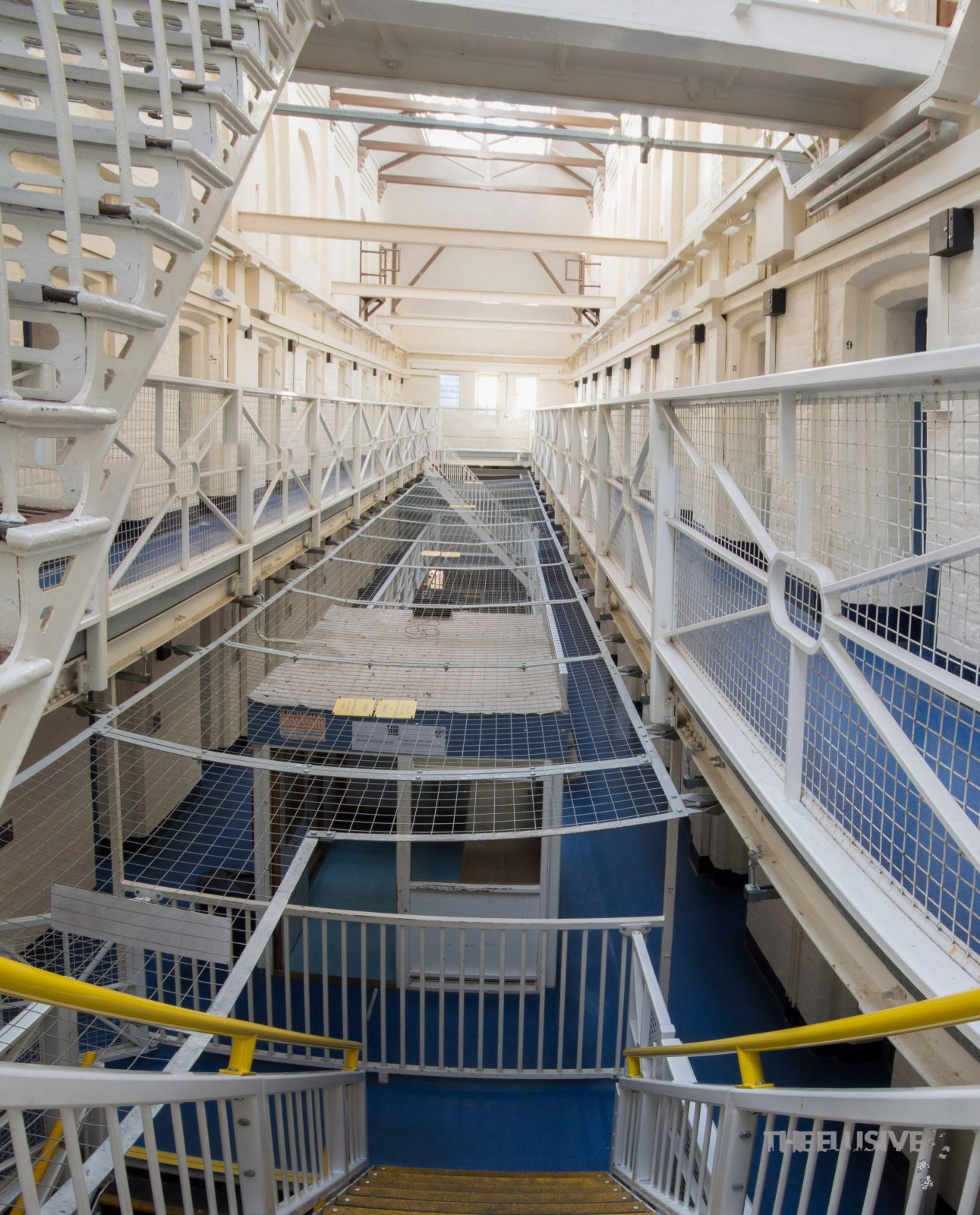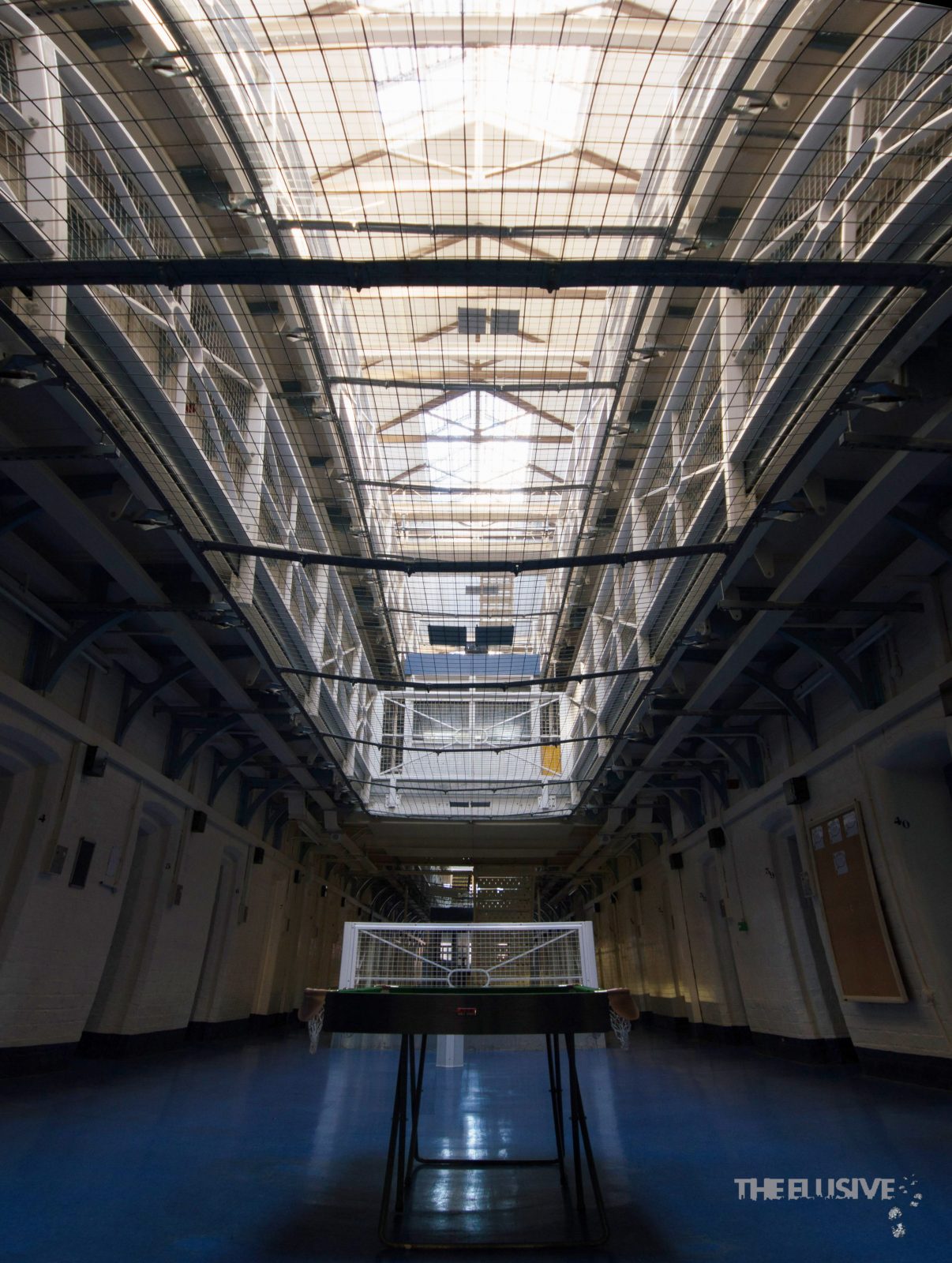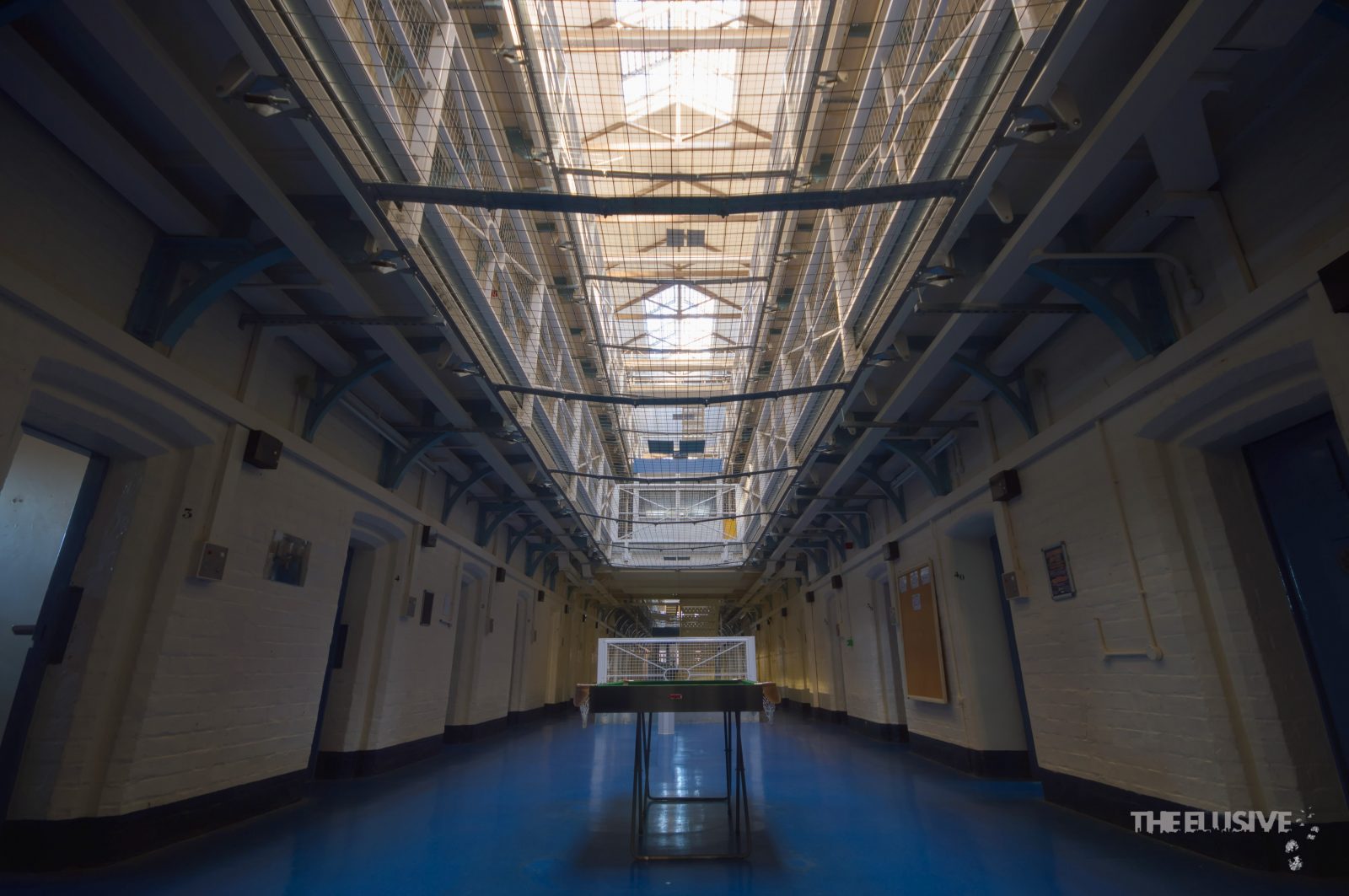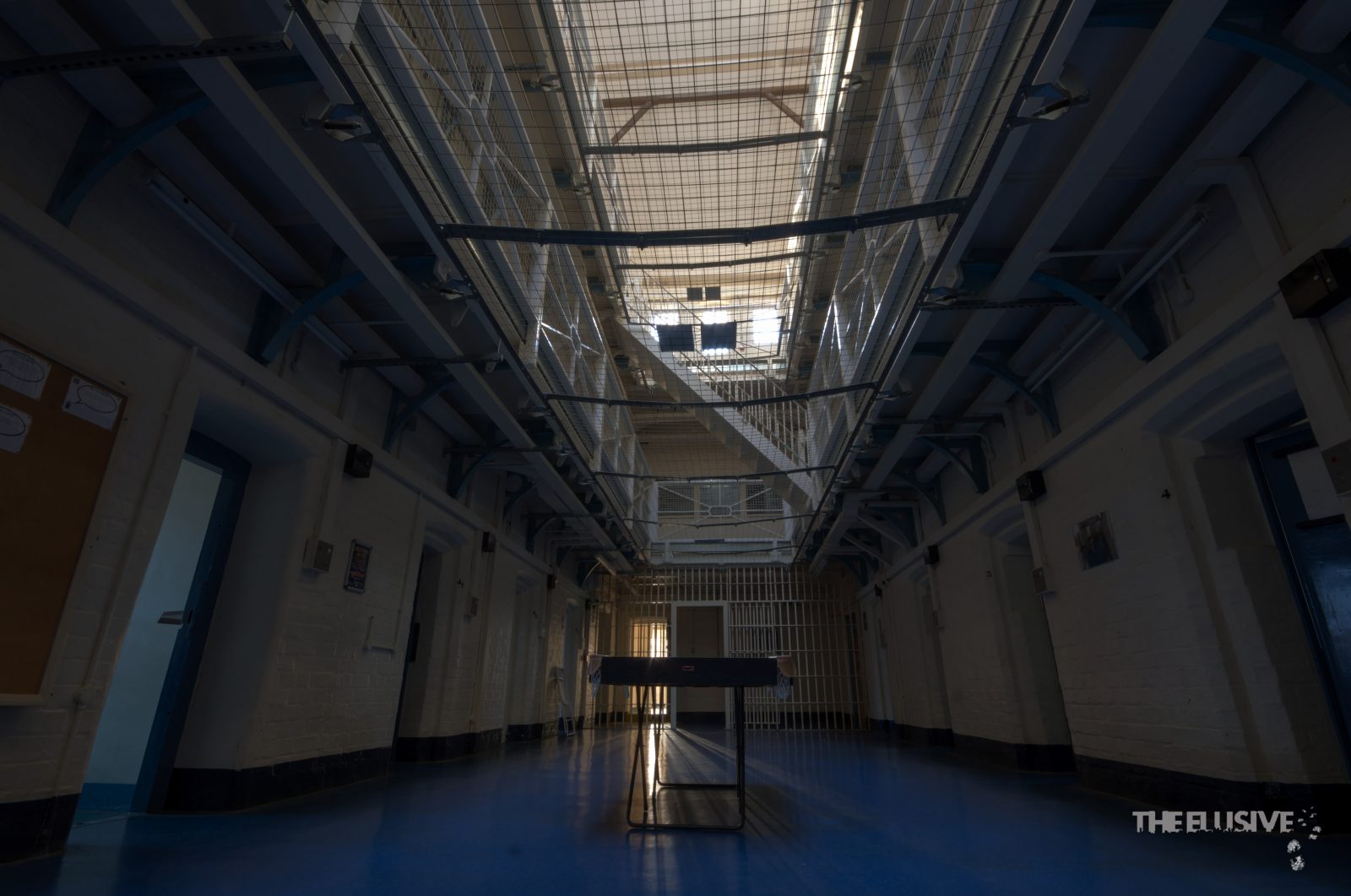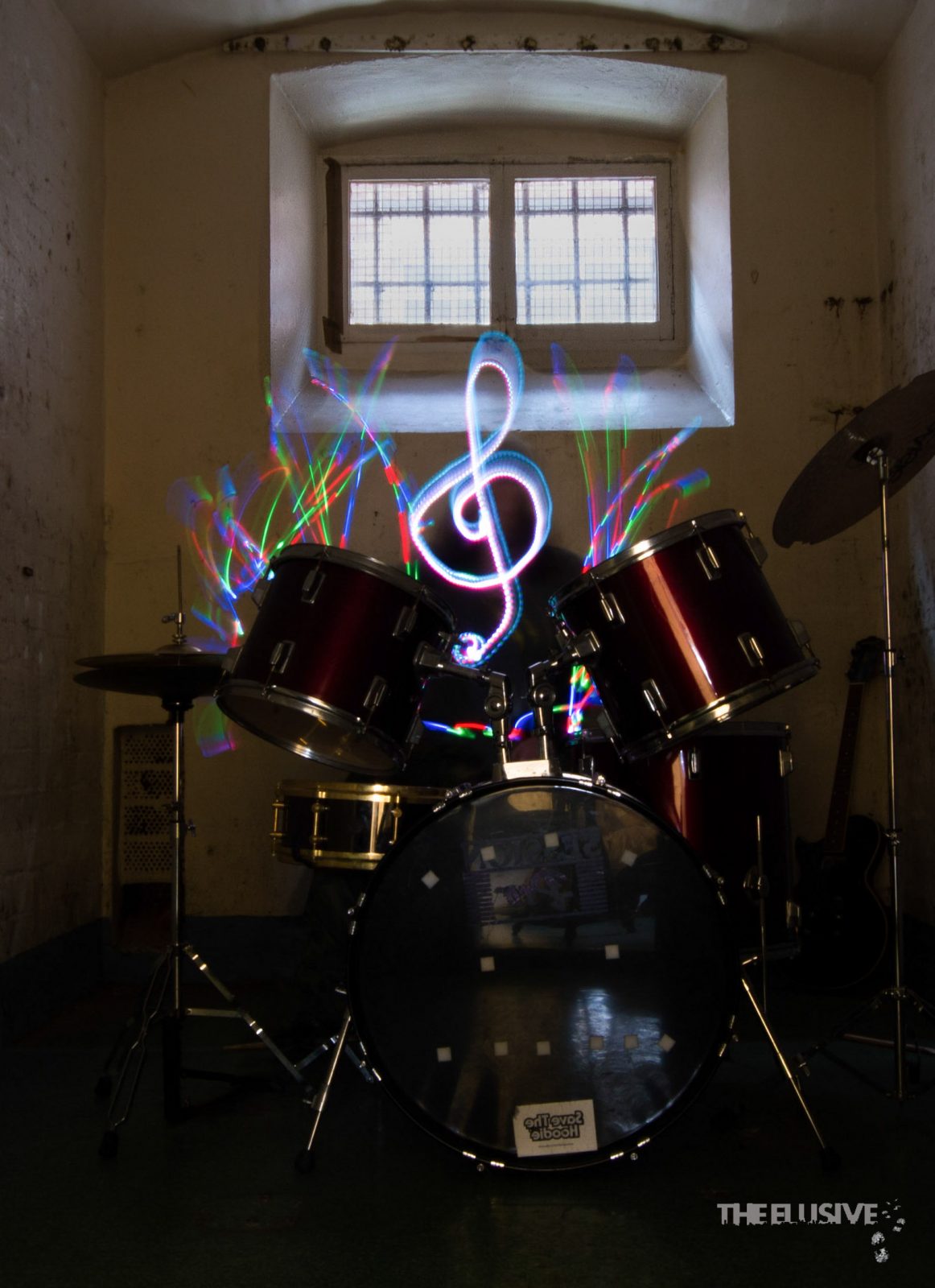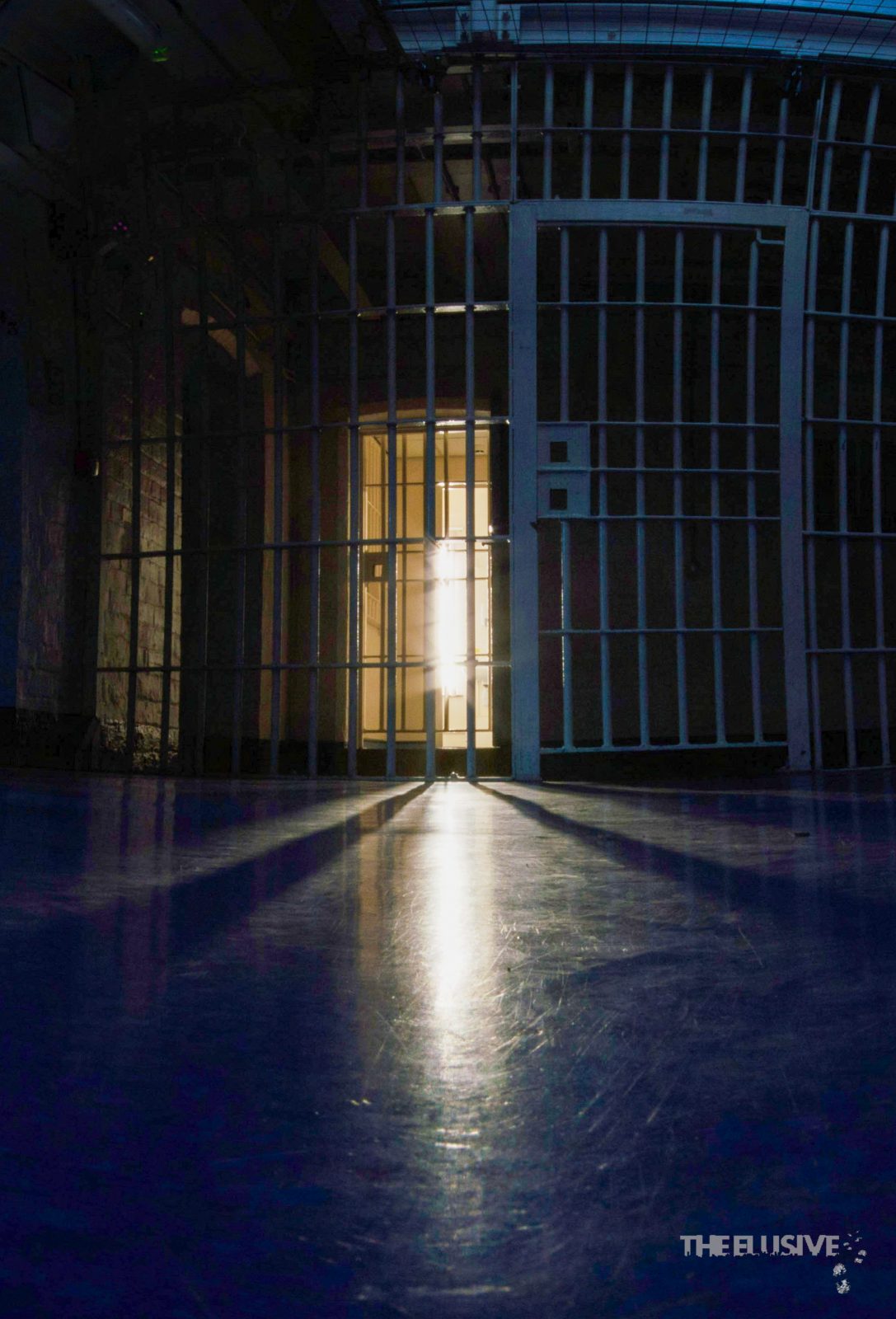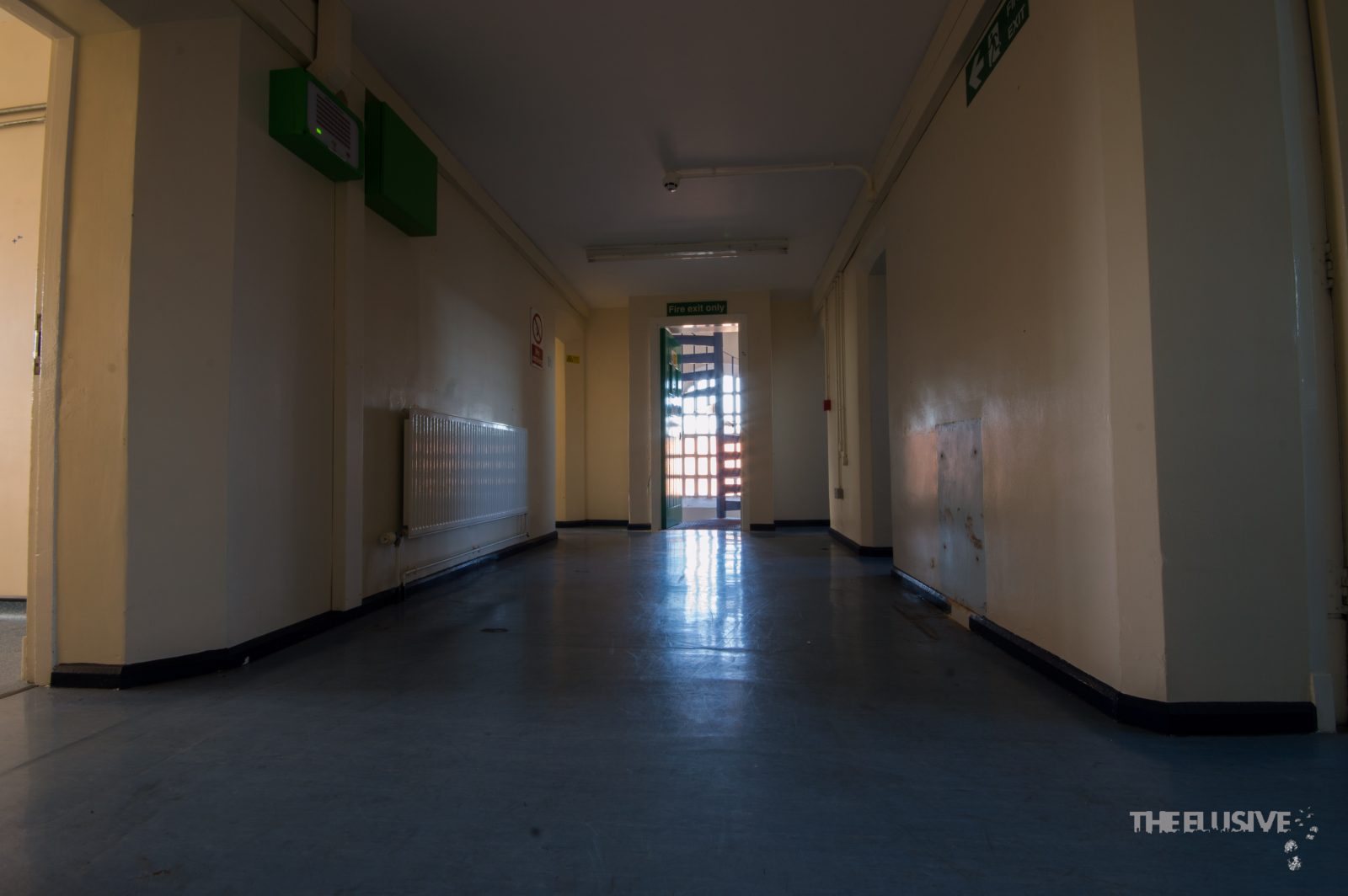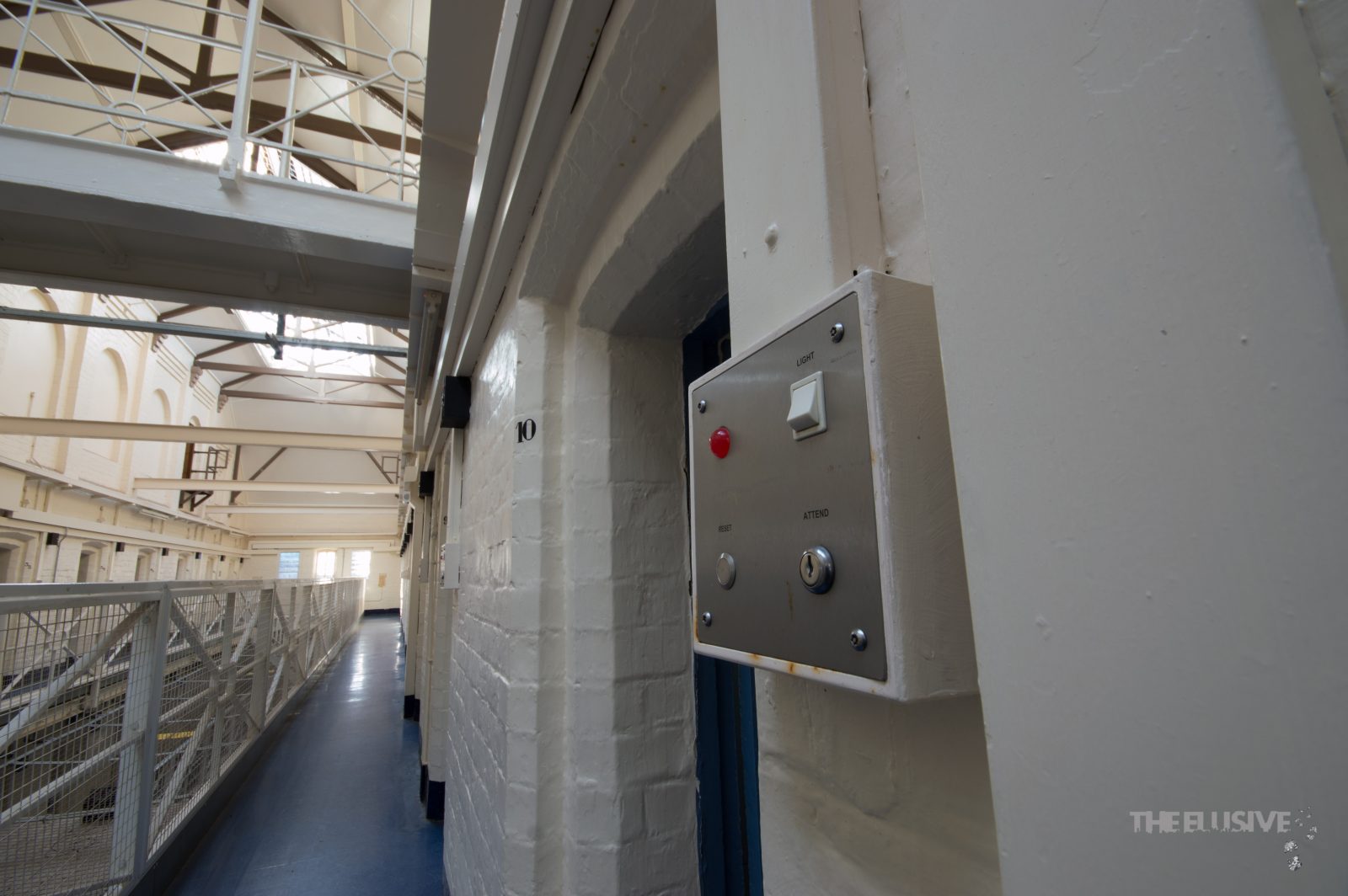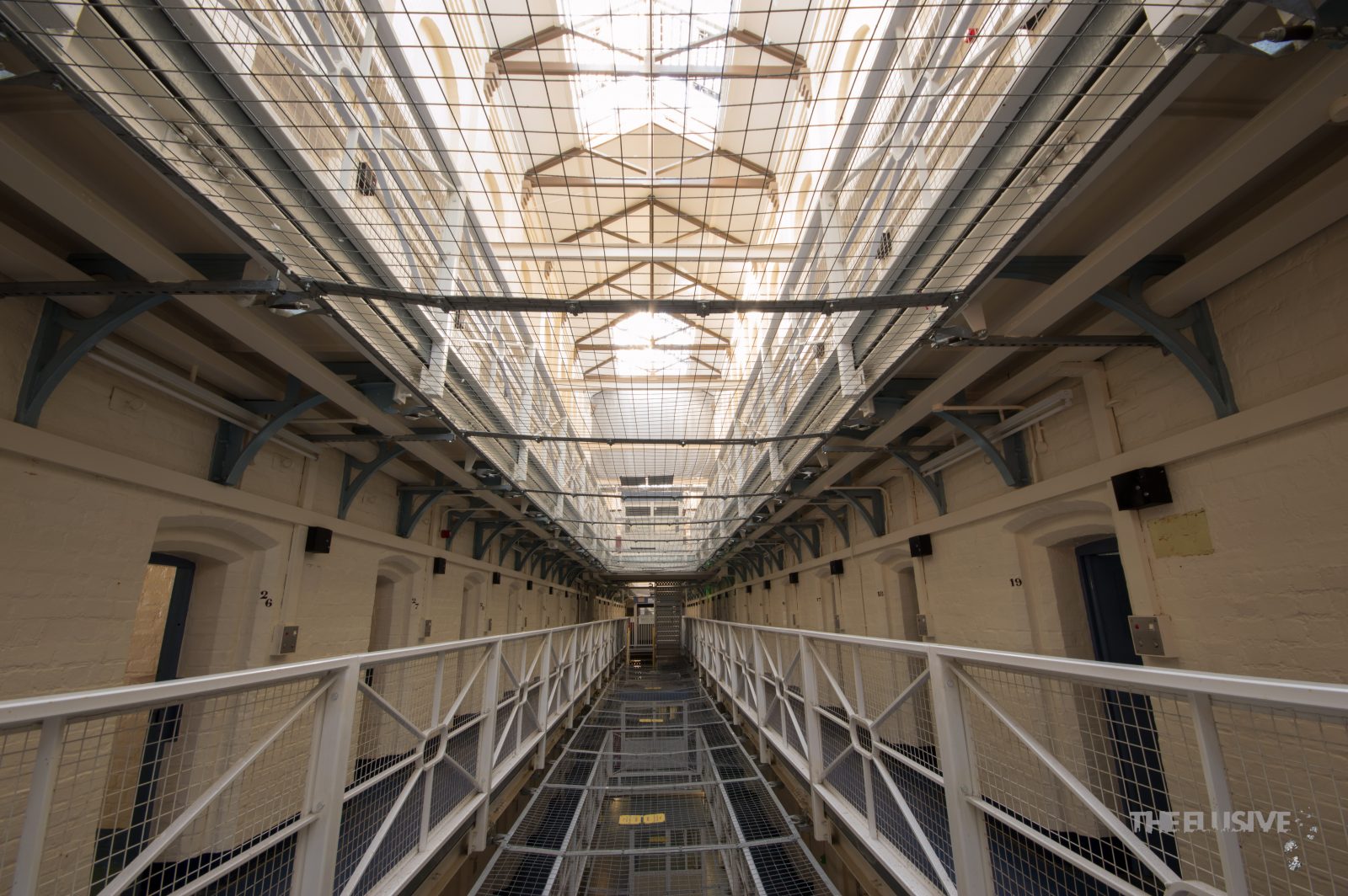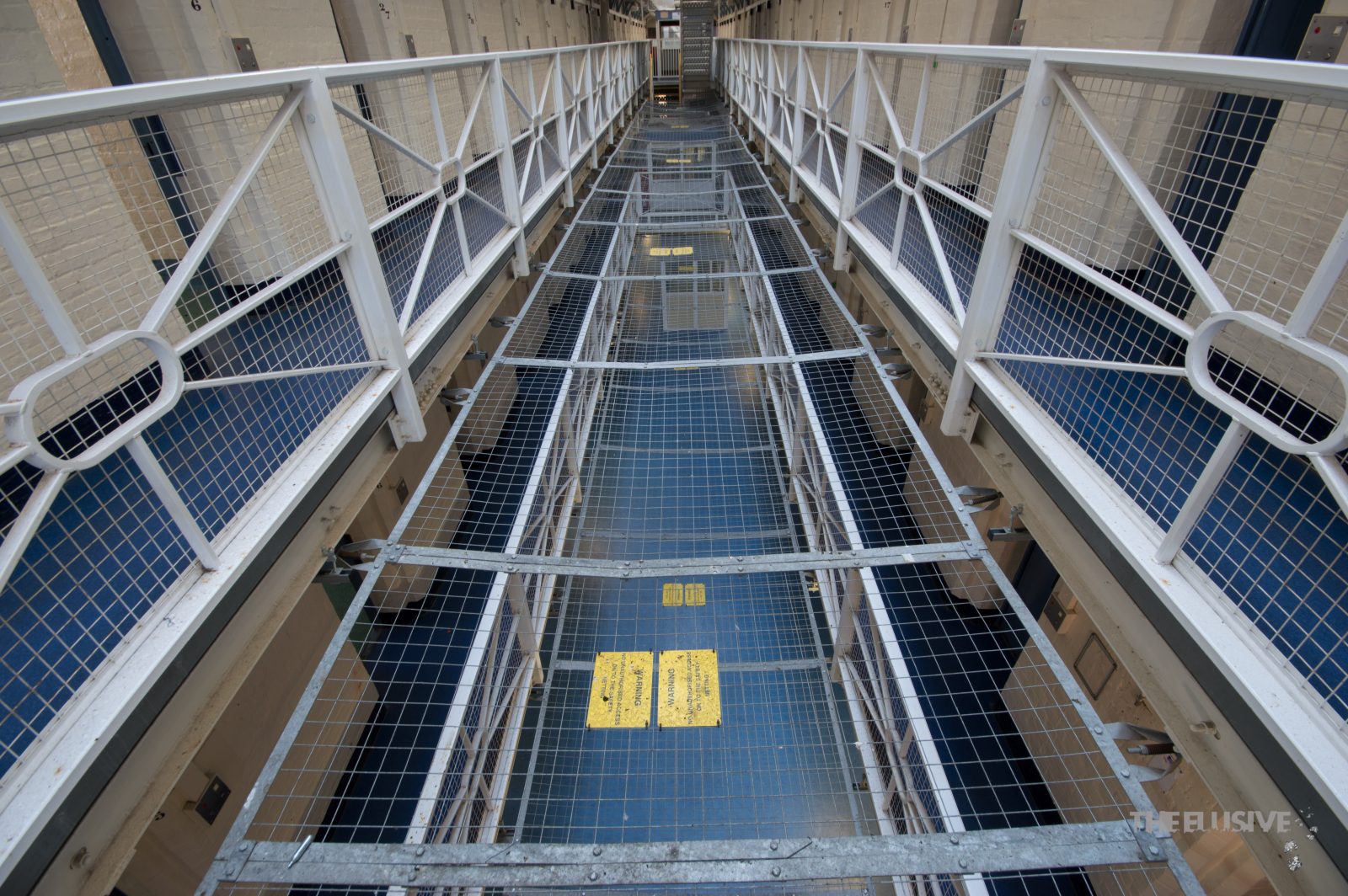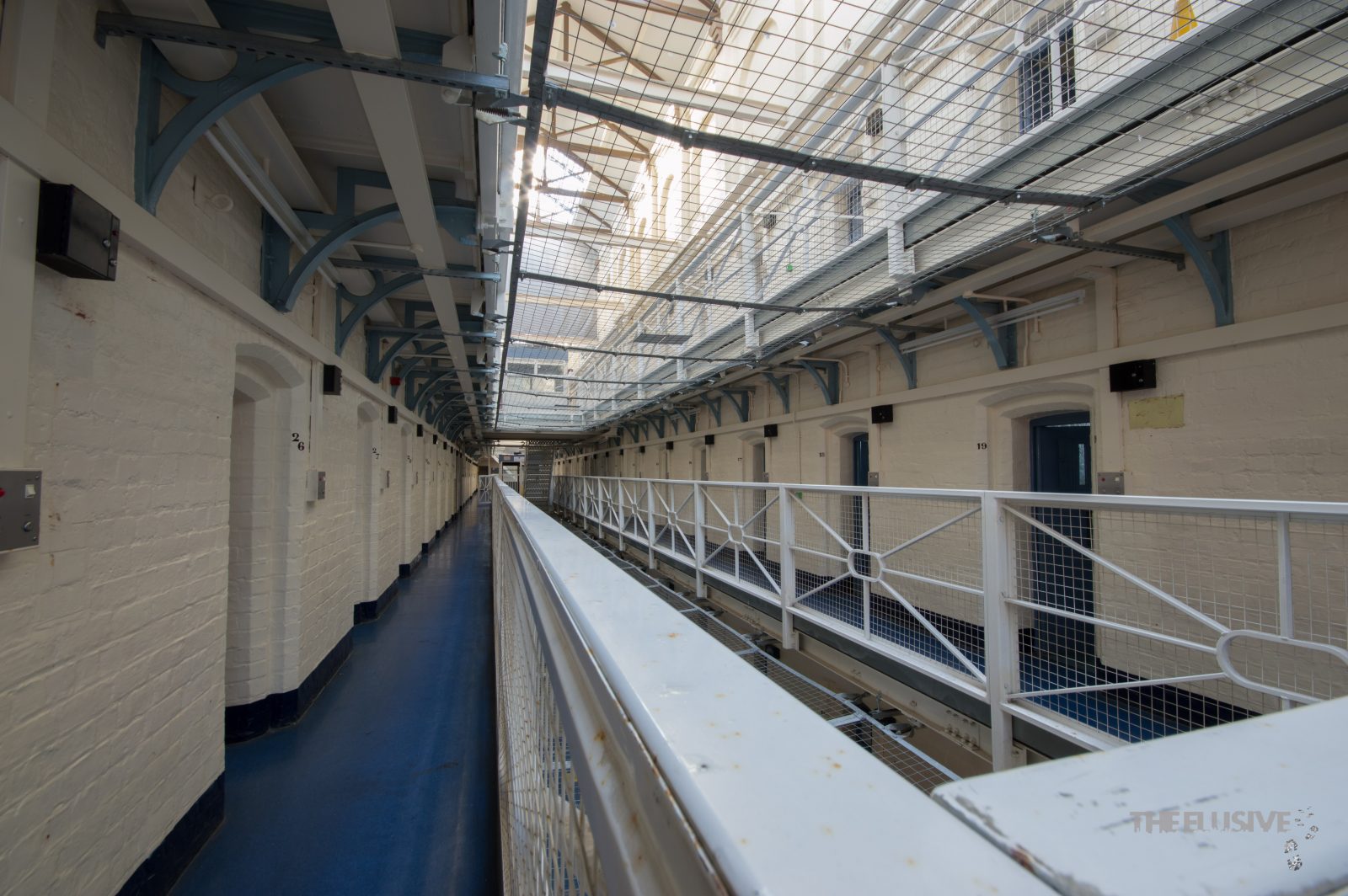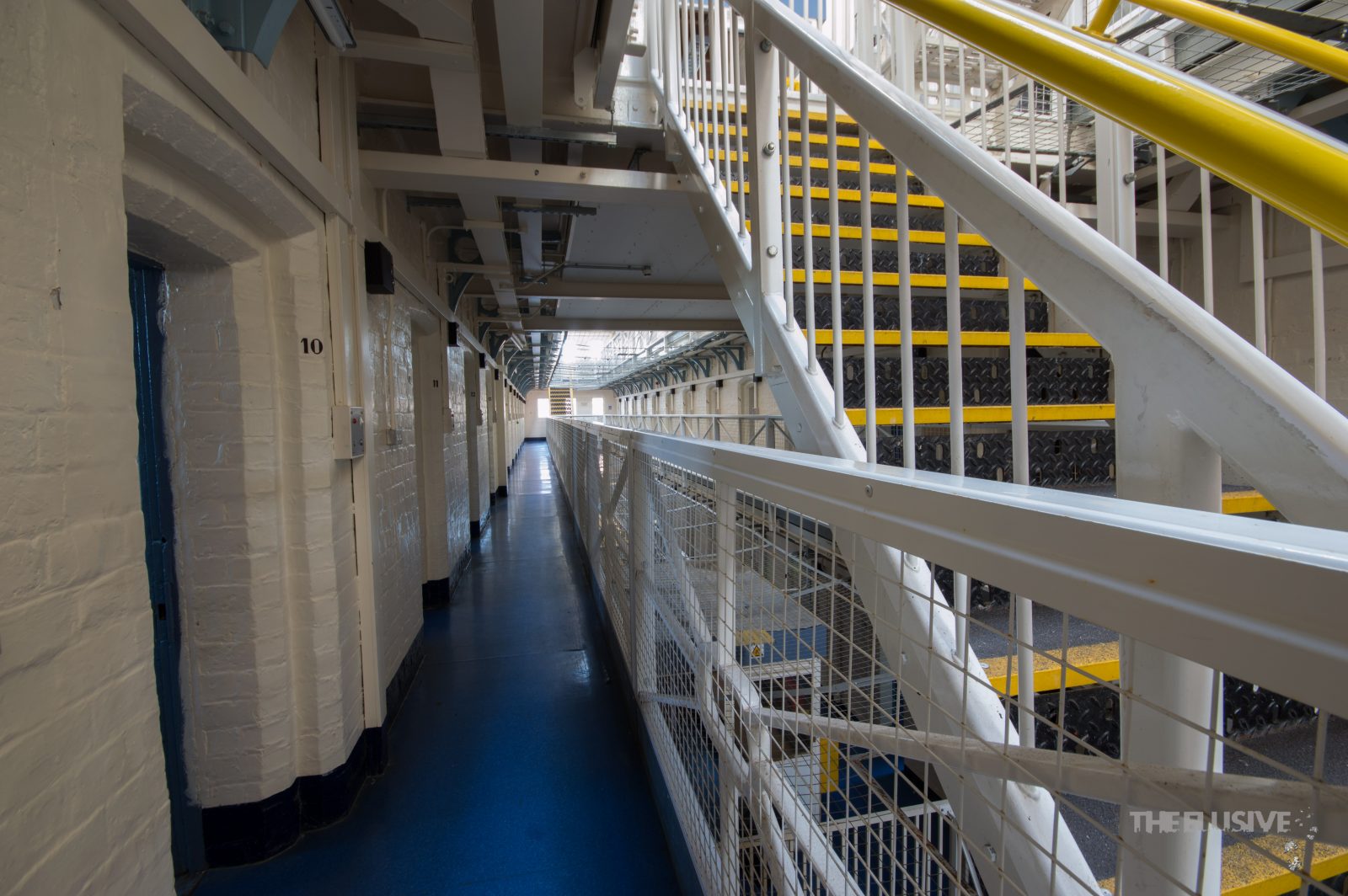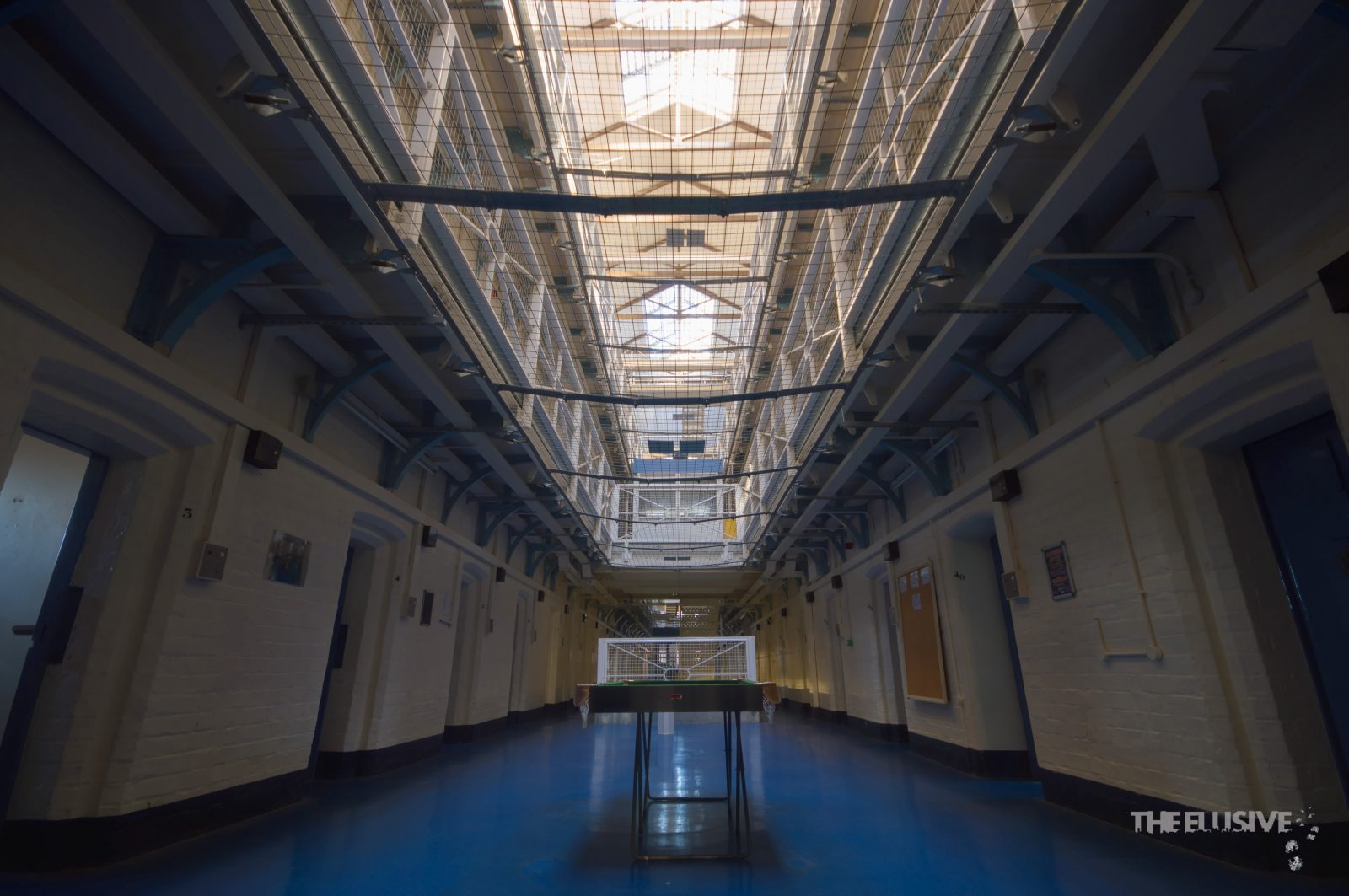 http://www.jailhousetours.com/