Questions?
Feel
free
to
message
me.
History needs You! 
Do you have any skills, knowledge or experience and are willing to give a little of your time or resources…
Every person is useful! We all have skills that we don't even realise!
Please have a look at some of the fantastic restoration projects that are around the UK. They are mostly people run by fantastic individuals who dedicate their blood, sweat and tears into preserving fascinating relics from the past to experience in the future.
    https://www.facebook.com/SaveDrakelow/?fref=ts    http://www.drakelow-tunnels.co.uk/
http://williamsontunnels.com/    https://www.facebook.com/Friends-of-Williamsons-Tunnels-204751736221882/
Other Really important historical volunteer projects worth investing your time in!
http://chatterleywhitfieldfriends.org.uk/    https://www.facebook.com/ChatterleyWhitfield/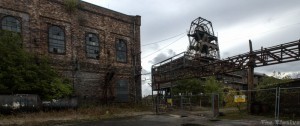 http://www.moseleyroadbaths.co.uk/  http://www.friendsofmrb.co.uk/
http://www.victoriabaths.org.uk/restoration/